And I get the second post of 2022-23? Vista is really only lift worth skiing at Northstar. Arrow is also running, but not sure why you would ride it unless you wanted quickest route to Comstock where new 6-pack is not yet running and I heard still needs to be certified. They could have been running slow Rendezvous which is reachable from Vista and gets you to the top of East Ridge.
The only groomed runs are (Intermediate) Pinball and (Beginner) Skid Trail to Lumberjack to Main Street (and The Gulch which I never skied). Coverage was much better than Heavenly. You had to download Gondola although they were making snow in AM from bottom of Vista to bottom of Gondola so they may allow skiing to Village by the weekend if not sooner.
I skied Skid Trail route twice. First time was my first run and second time was when one friend from Truckee joined me and it was his first run of the season. I think I skied Pinball 9x. Snow was good, especially along right edge where there was a little new man-made. Pinball got firmer in PM as it was scraped off. I also skied ungroomed Moonshine and Sidewinder 2x each and Lower Chute and Forerunner 1x each. Ungroomed snow was also good and obstacles were minimal especially compared to previous day at Heavenly. Not sure I would want to ski any Tahoe resorts with current coverage/limited operation on Friday or Sunday, let alone Saturday, but I'm retired and not a weekend warrior.
Looking up ungroomed Sidewinder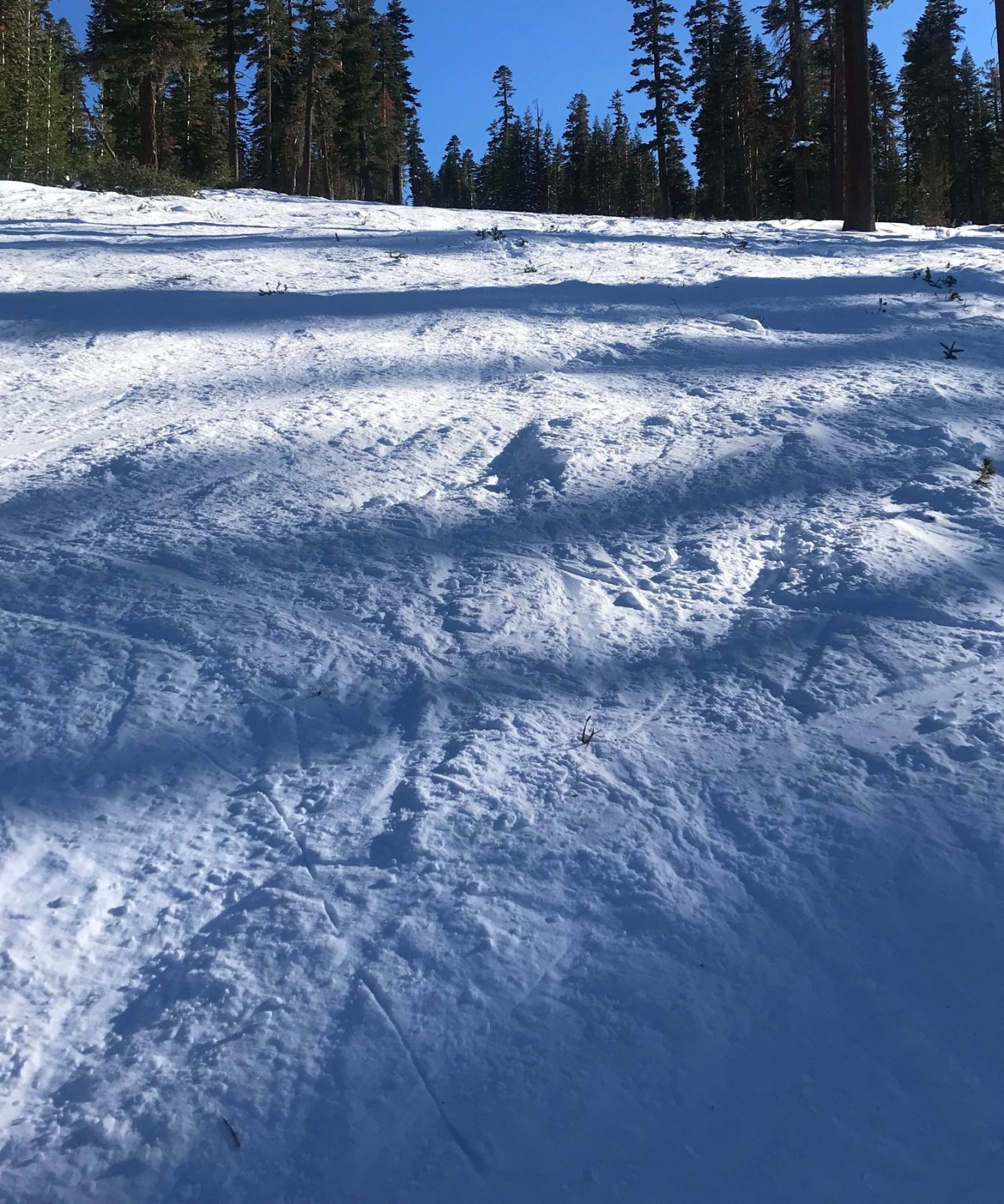 Looking down Sidewinder. There is an exit road to Pinball that avoids some obstacles on lower Sidewinder.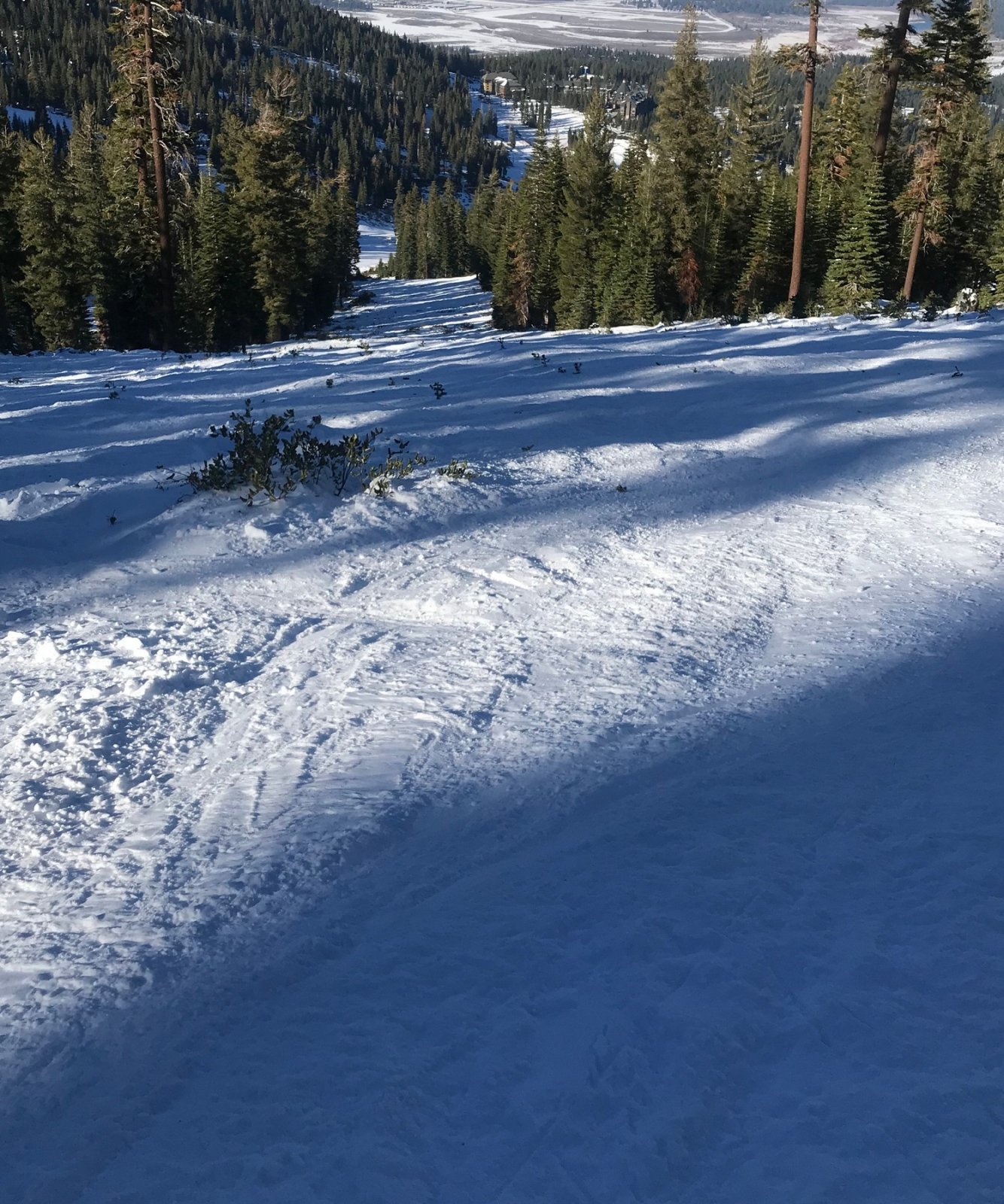 Even though I started at 10 and was back at SUV after downloading gondola and long walk, I got within spitting distance of 20K today. My Kirkwood/Heavenly vertical from yesterday is inflated by 1650' vertical tram than I, and everyone, downloaded.