With no new snow since the storm five days earlier, it didn't make sense to be booted up at opening bell, so I arrived at Plattekill around 10:15. While -7 on my car thermometer was cold enough, it was comfy compared to temps further north (my uncle in Central NY called to say that it was -18 mid-morning there).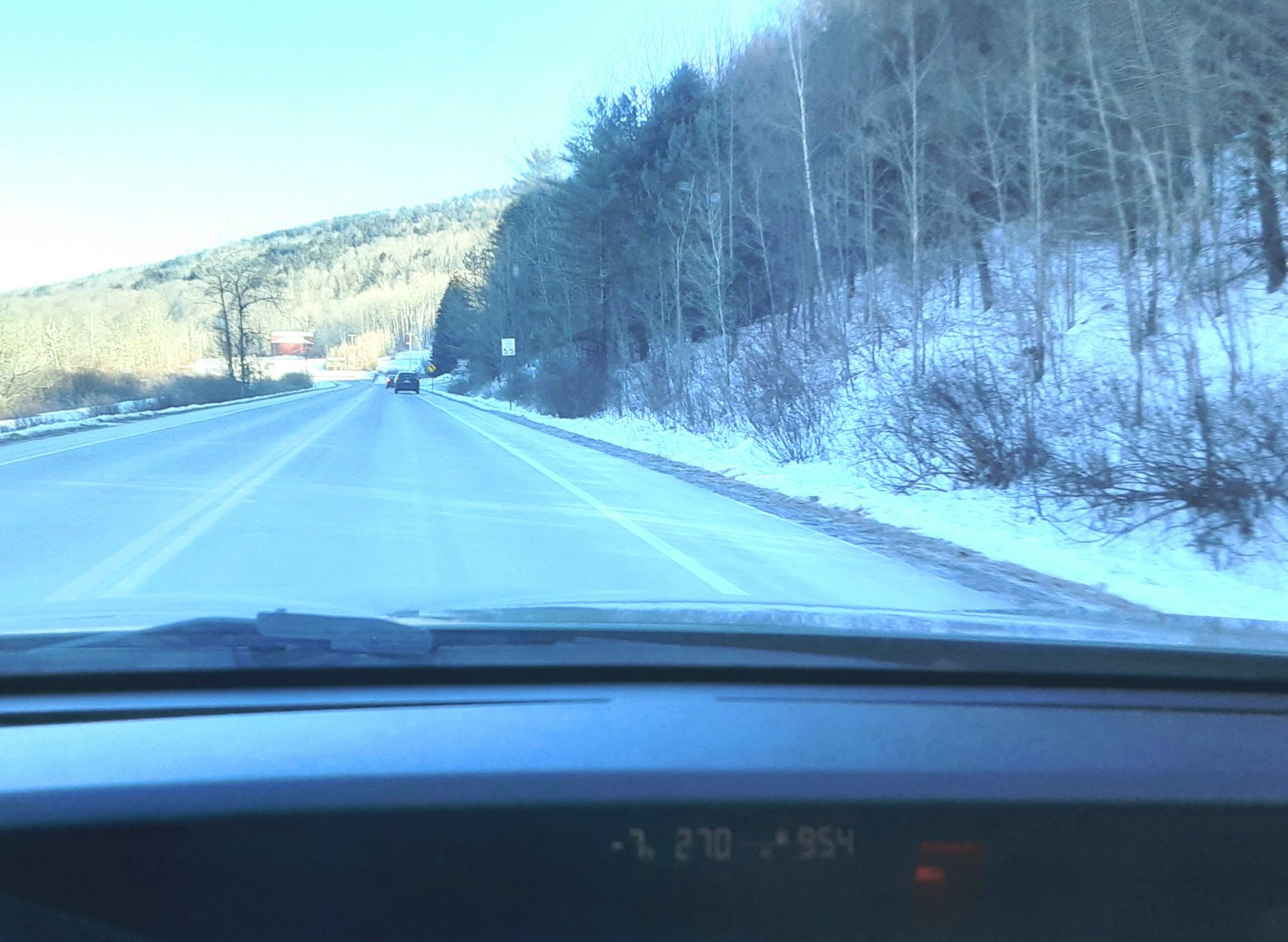 Pulling into the outdoor ticket booth, the weather seemed pleasant enough: blue skies, zero wind, and not as frigid as the valleys: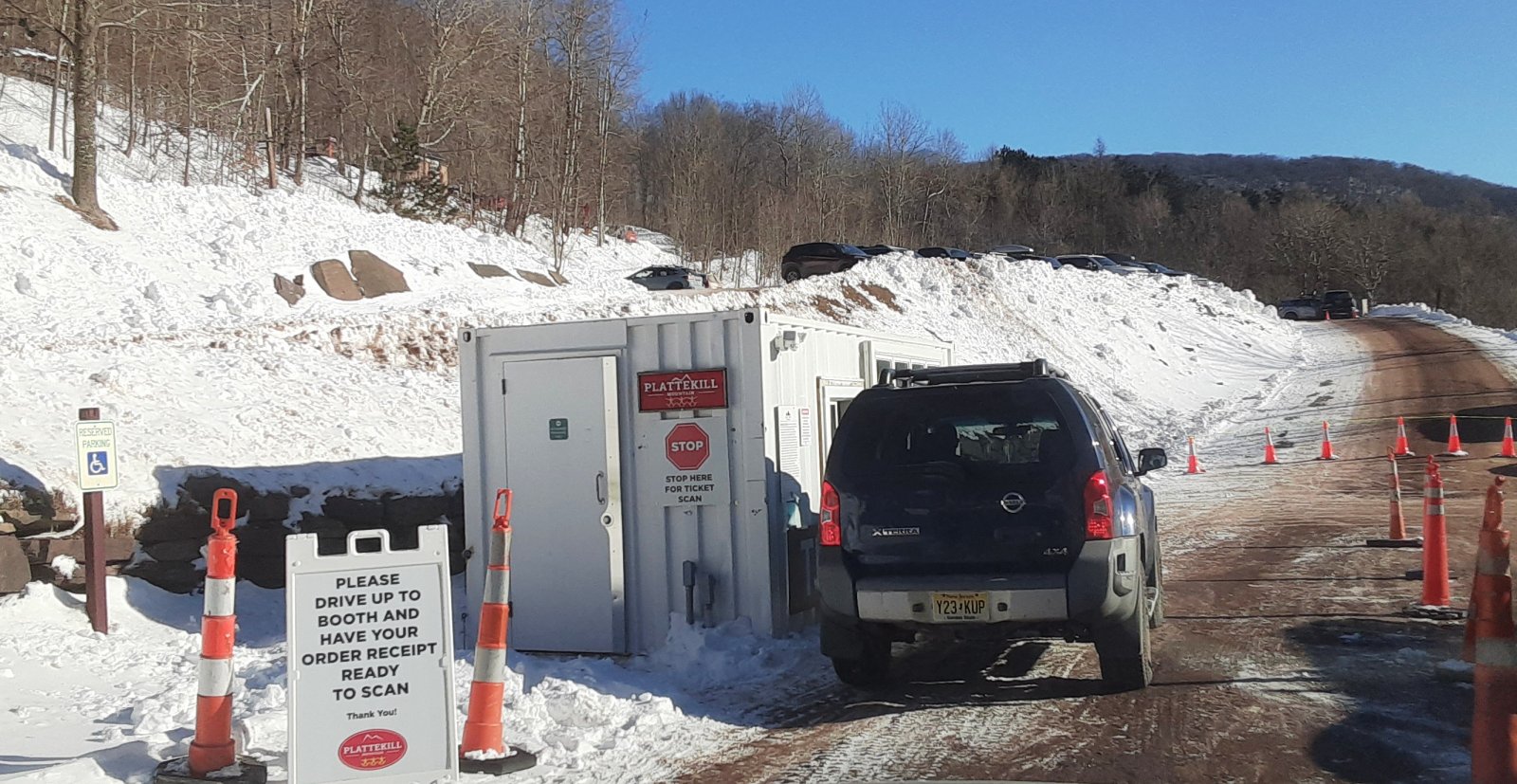 Given the preposterously meager natural snow that has fallen so far this year (24 inches!), conditions were surprisingly decent and a reminder of how little snow is needed to ski in the east, even if it's a ways from optimum.
Most of the snowmaking trails at the top were scratchy; however, once you got past the initial steep pitches, there was enough loose cover to put a nice edge into. The woods need another foot but that didn't stop a fair number of people from heading in. As always, my favorite at Plattekill is the natural snow trail Ridge Run (I fixed the crooked sign on the left after this pic). With only a thin layer of snow from the recent storm, it still felt smooth and I only hit a few loose rocks during the many times I skied it.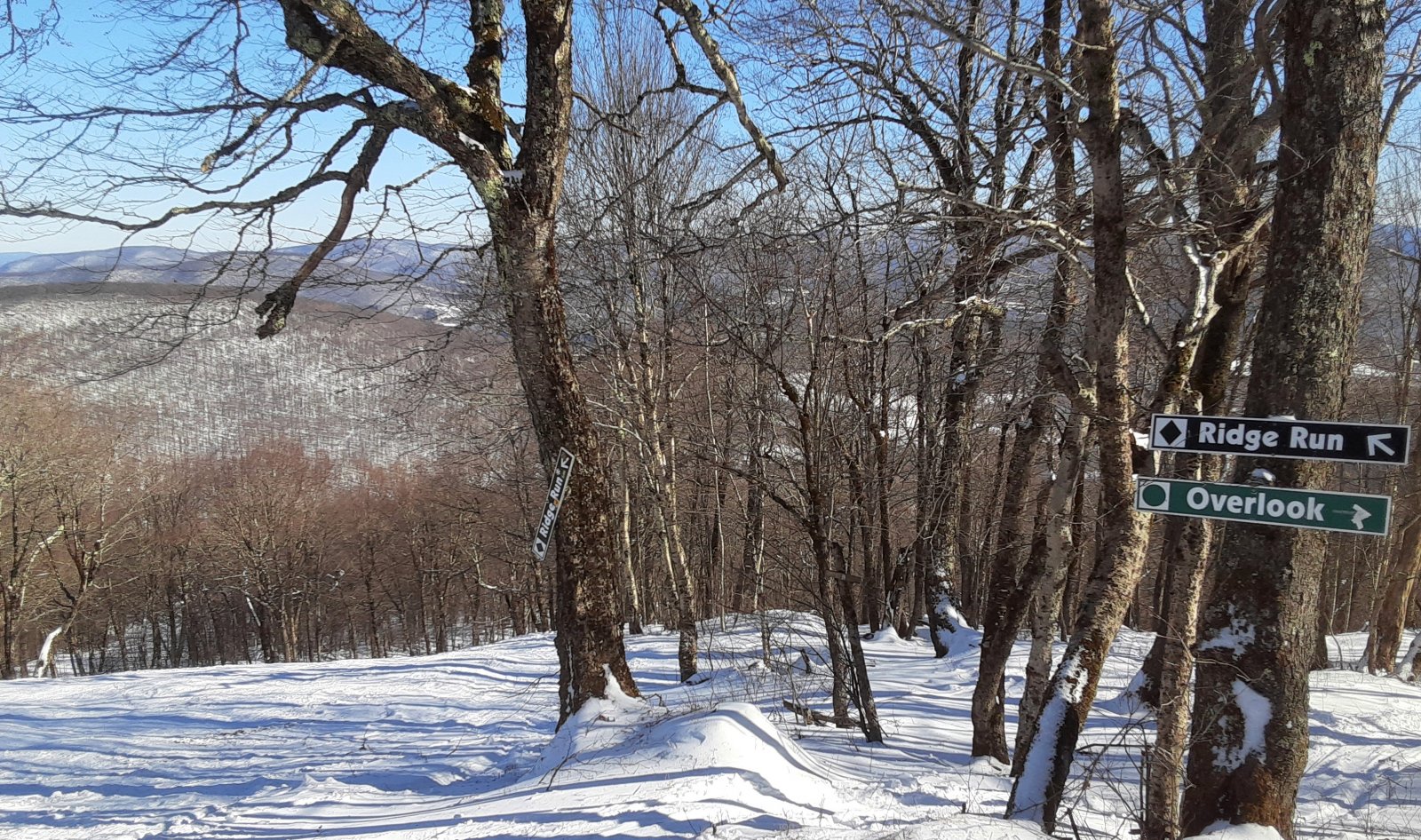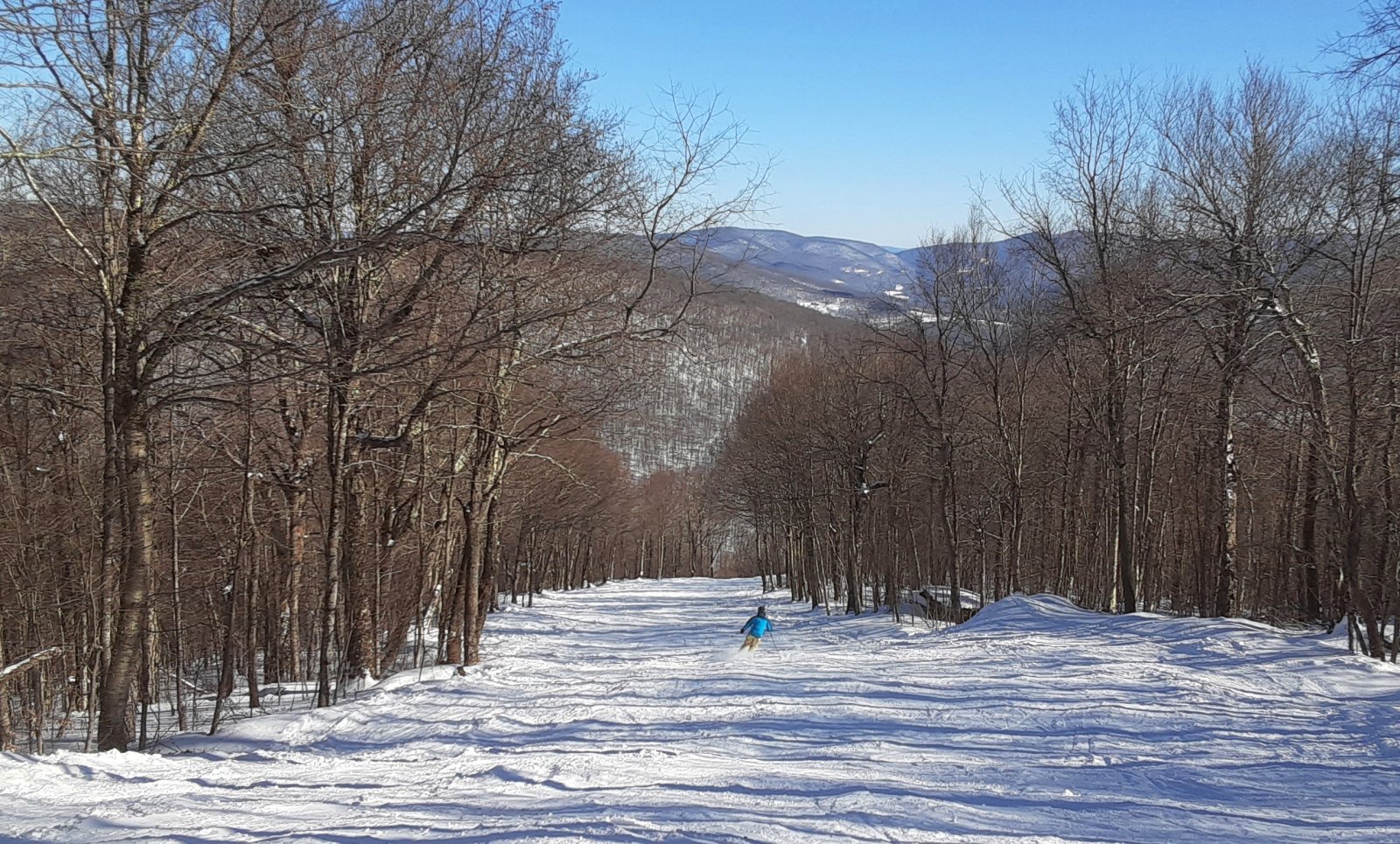 After getting past the bony entry to the steepest cut trail, Blockbuster, it was nice.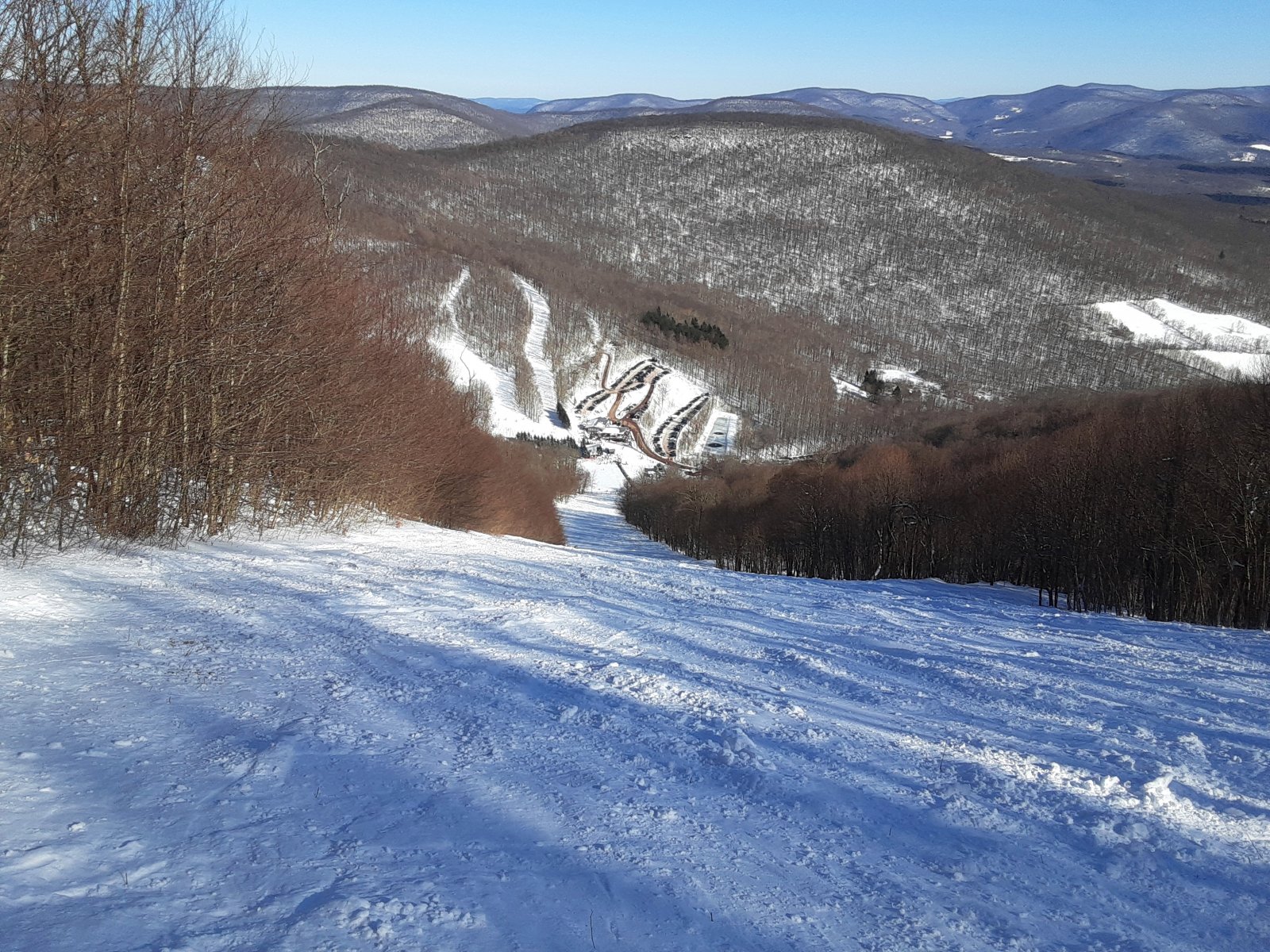 I ran into this boarder a few times and later watched him later do a nice (and courageous, given the low-tide conditions) run through the trees.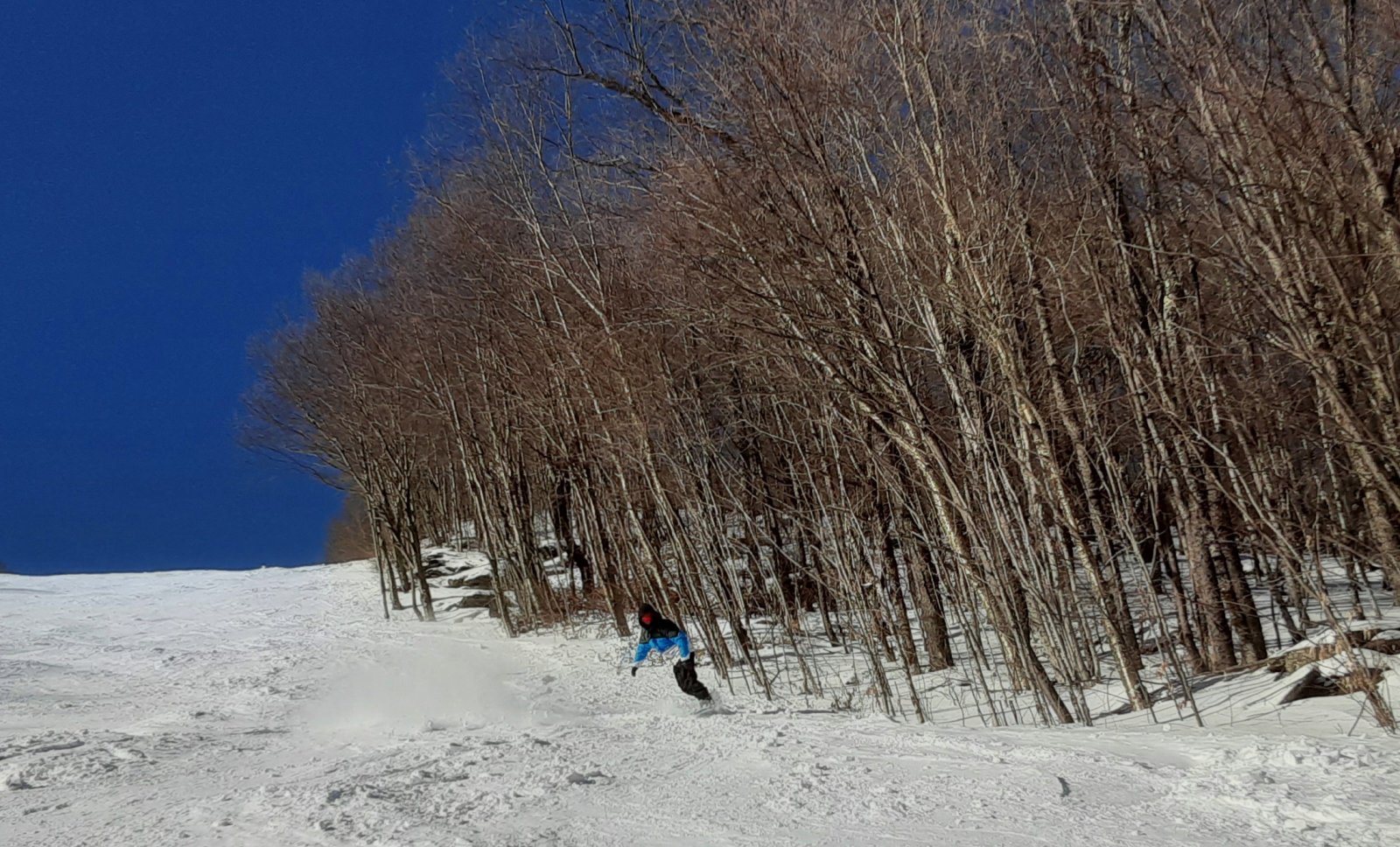 Owner Laszlo Vajtay (his first name means "mountain" in Hungarian) must've been happy with yesterday's turnout. Here he is serving beer at the end of the day: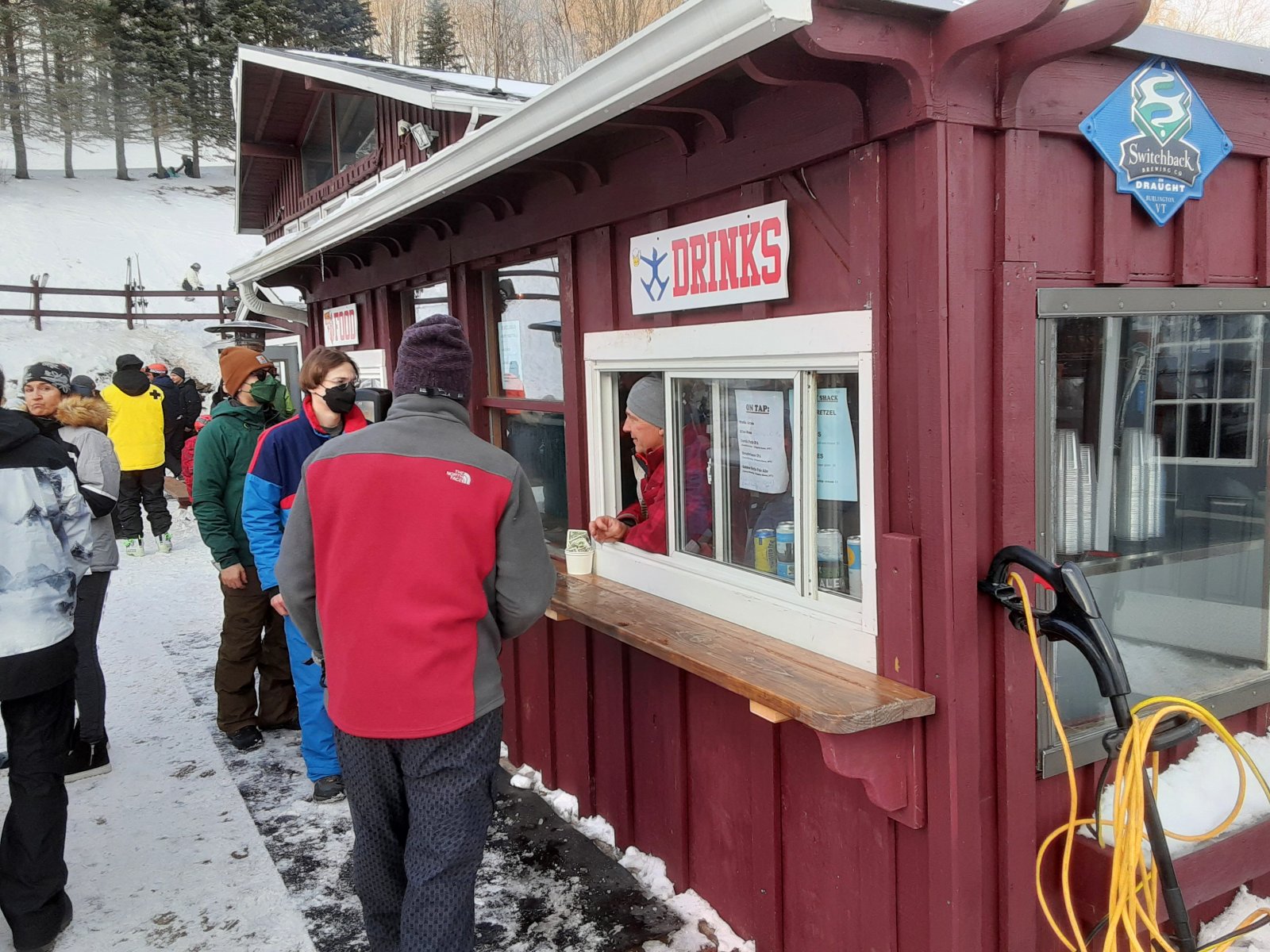 No different from the rest of the country, rural regions of the northeast are predominantly red-state territory: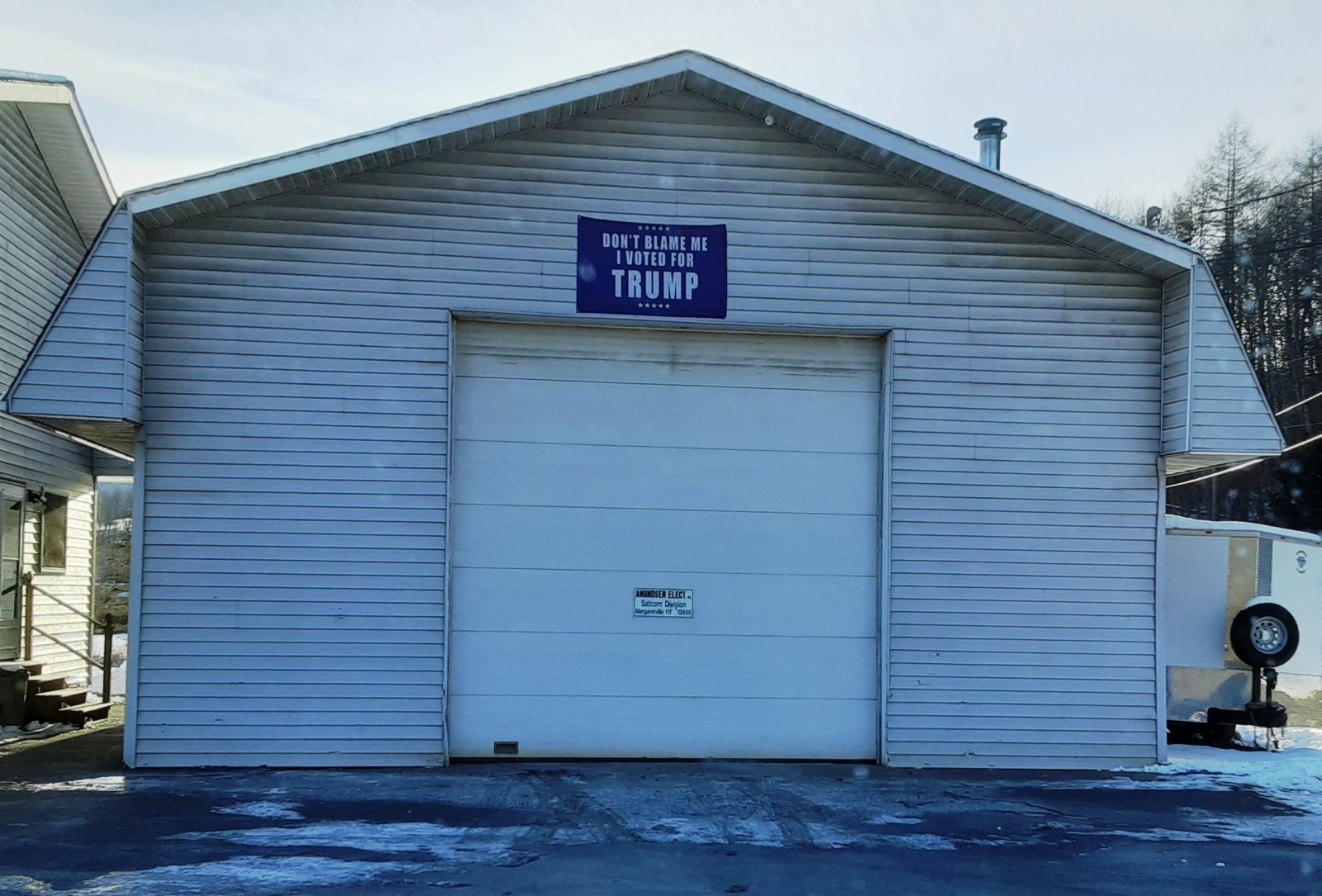 I timed it perfectly to hit my favorite Catskills restaurant at the 4 pm opening -- my first time there in a few years: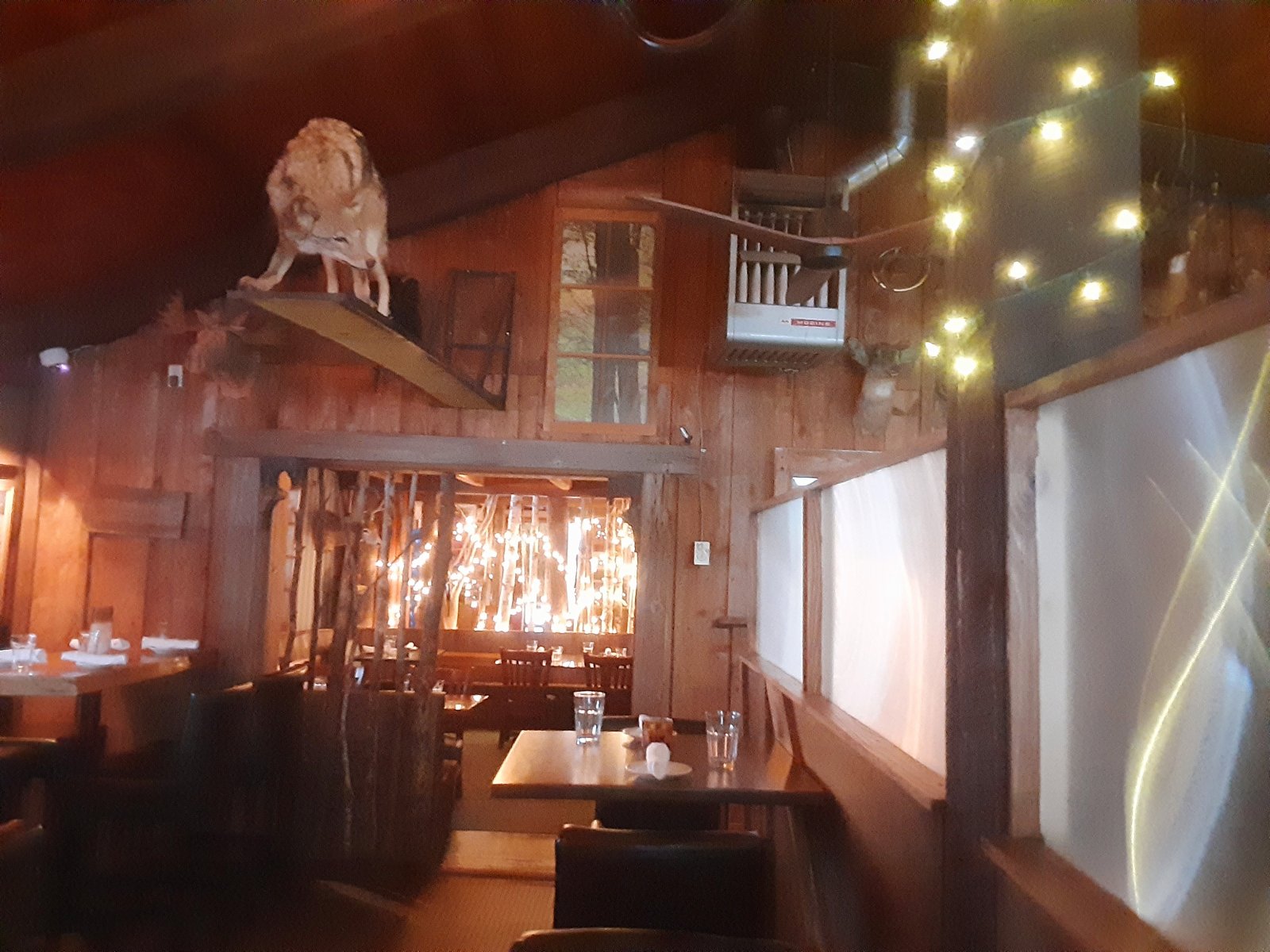 All in all, a pleasant low-key outing and I'm happy to have a ski day under my belt before leaving for the Alps on Friday.
Last edited: