Administrator
Staff member
J.P. Goulet hosted our NASJA group Tuesday at Powder Mt. We first skied from the Timberline base down Rendezvous to the Paradise lift which has just opened the prior weekend. We rode two lifts to the top and then skied to the Village and Mary's lifts which serve the new real estate development.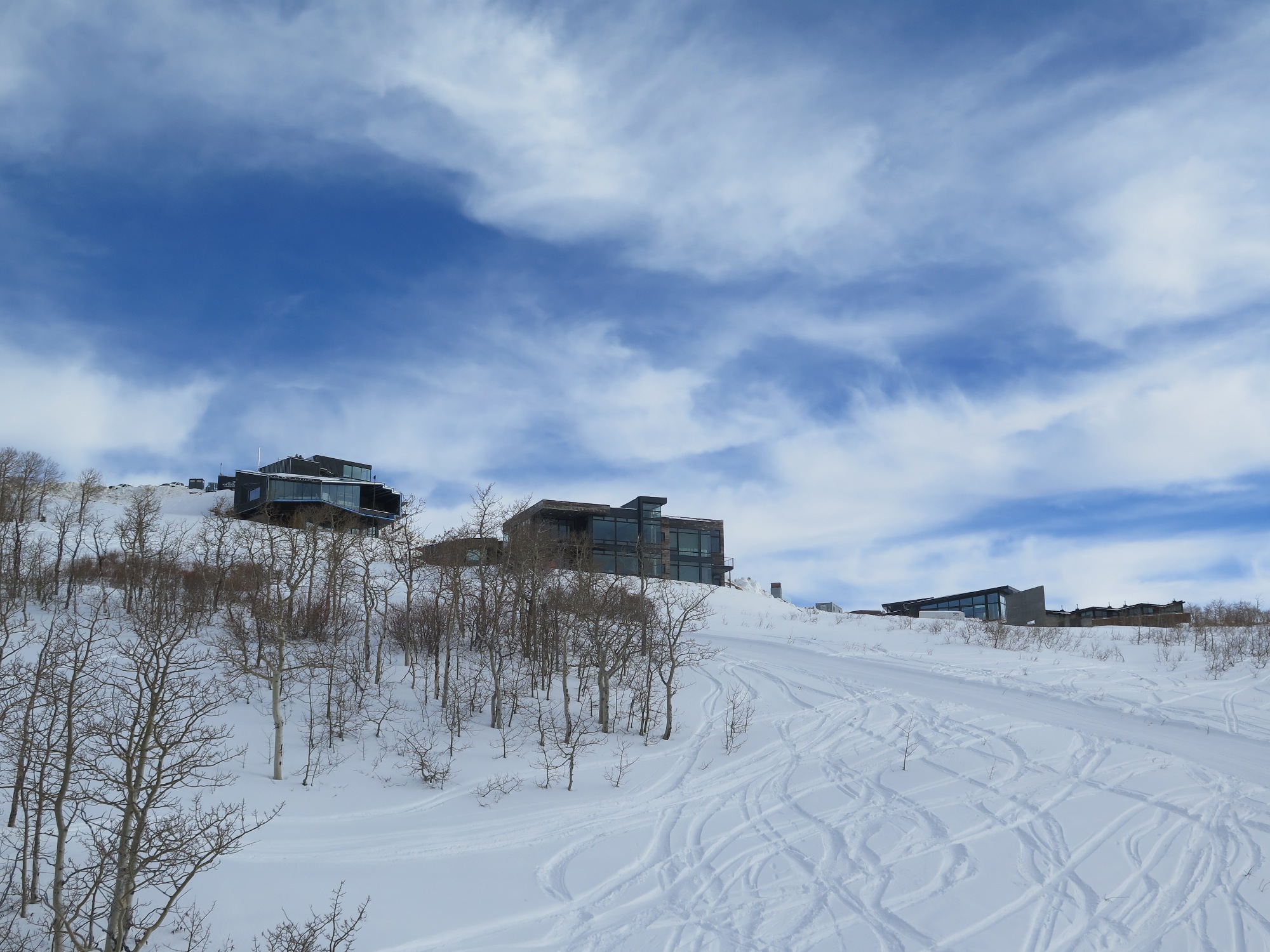 About 40 homes have been built or permitted so far. They can be a maximum of 4,500 square feet and must blend with the scenery.
From the top of Mary's there is a view SE to the Uintas.
From Mary's you can ski directly into Cobabe Canyon. JP led us to Bluebell, which he thought was groomed.
Most of us were pleased that it was not.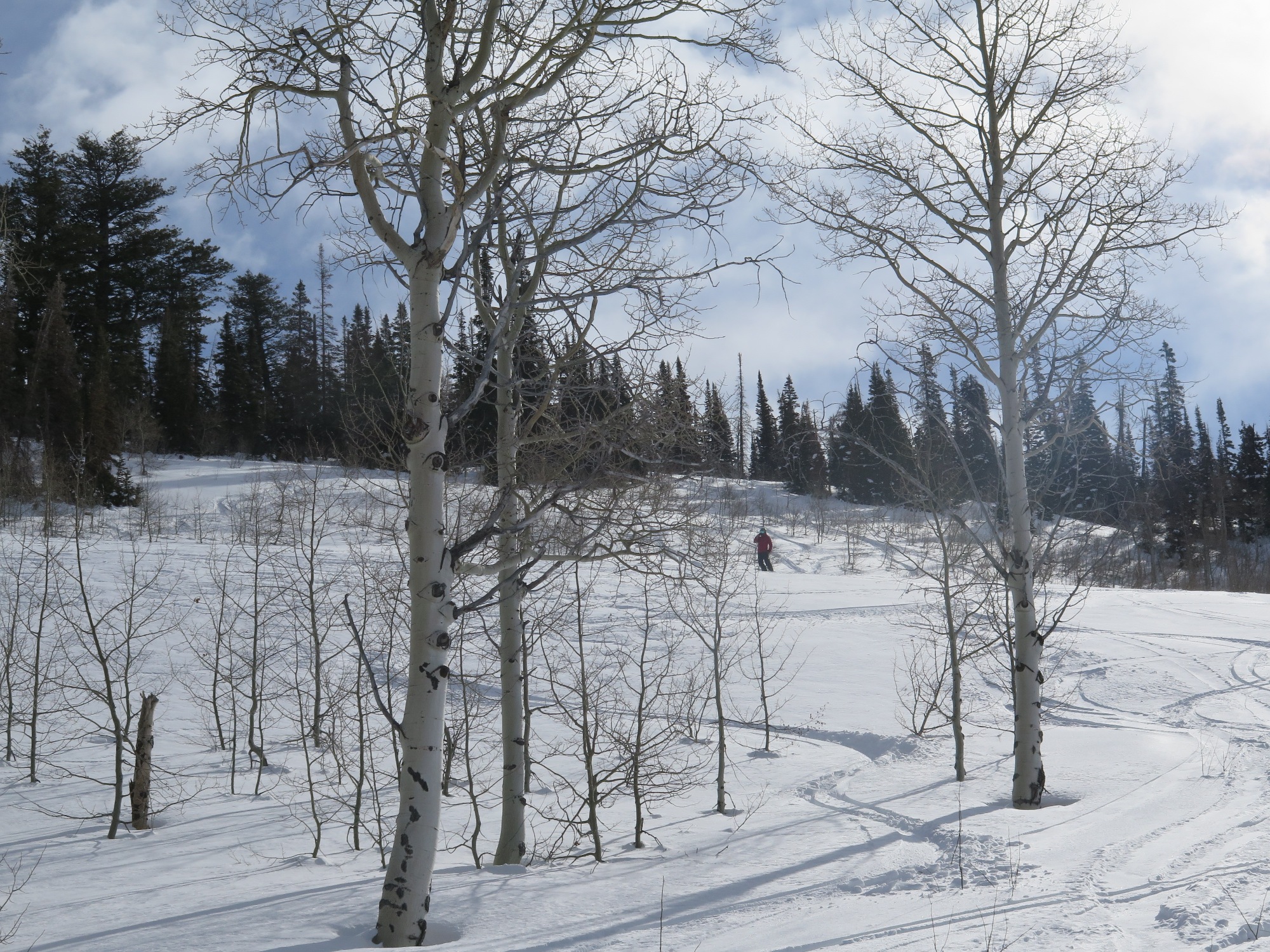 The powder was 3 days old but north facing so still in good shape.
The runout goes to Paradise, so we rode the two lifts again to the top of Hidden Lake.
We had lunch at Skylodge, which is usually reserved for homeowners.
JP is telling us some of the history here.
Skylodge has panoramic views from north to south. This is the view north to Lightning Ridge and James Peak beyond.
In prior visits admin and BobbyD have led us to some long powder runs out there.
We were on our own after lunch so naturally Liz and I returned to Cobabe Canyon via the Sunrise surface lift.
We skied this south aspect from the top of Paradise down to Hidden Lake. Snow was a bit crunchy but well skier packed here.
The opposite side is north facing but the ungroomed was more heavily tracked out than in Cobabe Canyon.
The rest of the NASJA group was provided van transport from Ogden and left at 3PM both Monday and Tuesday. Liz and I drove our car and skied until 3:30 both days. We skied 13,500 vertical, about 20% of that in the 3 day old powder.
On Tuesday night the NASJA members had a walking tour of Ogden. Ogden was developed primarily in connection with the transcontinental railroad in the 1860's. The Golden Spike is about 30 miles away. Thus the town was quite lively in the 19th century and quite different from its LDS surroundings in Utah.
The 19th century architecture is mostly preserved, such as Hearth on 25th, where we had an outstanding tasting menu dinner in a private room.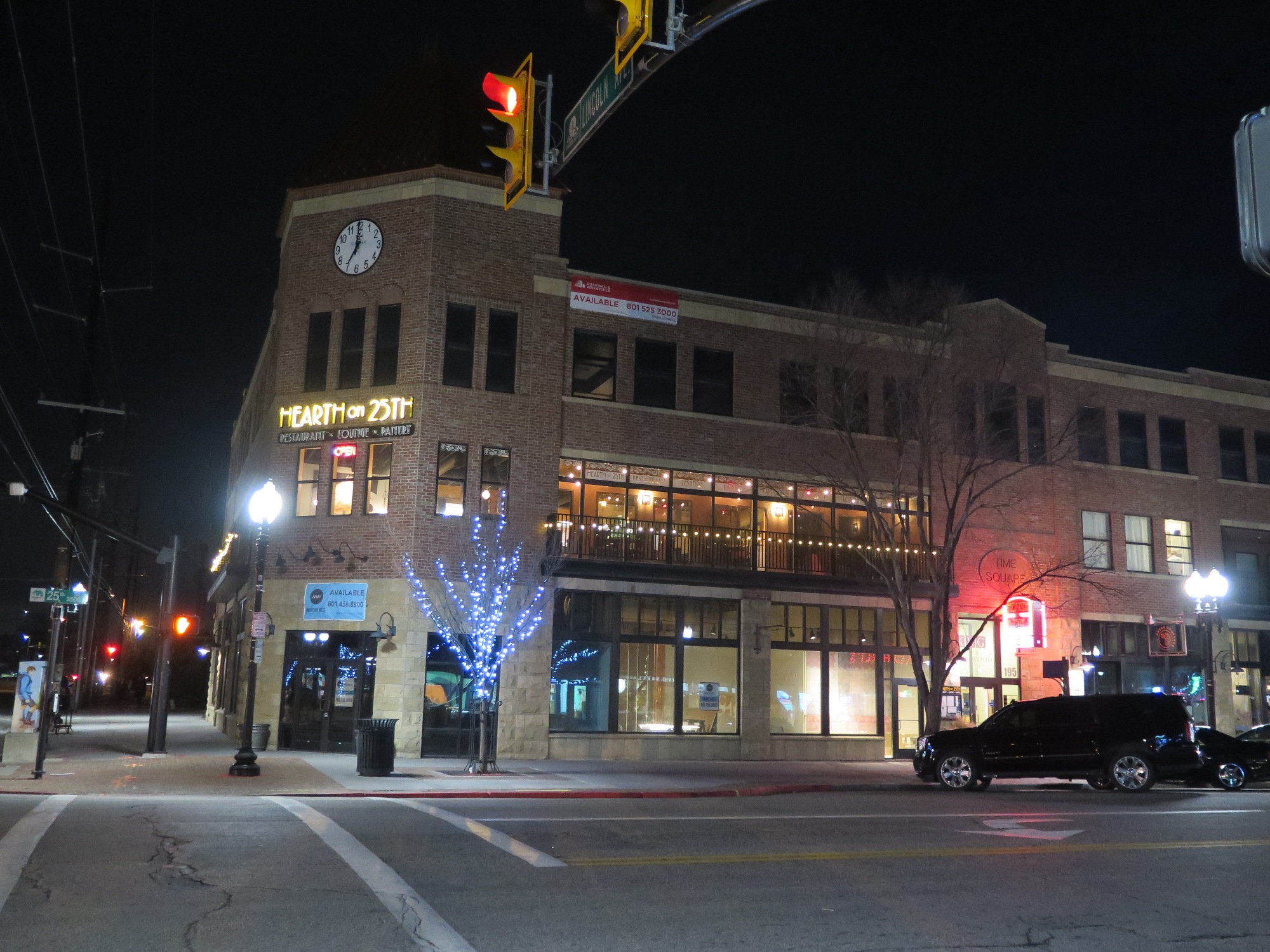 Historic 25th Street is two blocks of bars, restaurants and shopping. It's easily walkable from most hotels and from the convention center that can handle 500-700 person groups.
After dinner we went to an underground bar Unspoken, which was a Speakeasy during Prohibition.