2/2 Kirkwood, CA - Surface better than 1/2 when I last skied, but still did not run Wall chair
2/3 Kirkwood, CA & Heavenly, CA and NV & Northstar, CA. The Tahoe Triple. Am I the first?
2/4 and 2/5 Northstar - Many long, semi-steep, very well-groomed runs and a couple that were too firm
2/6 Went by Kirkwood on way home, but they did not open due to wind
I made the best of time I had available to ski last week. It was my first time on snow in a month and I needed to get back on it before long trip that starts in 10 days. Monday morning, I left San Jose about 6:30 AM and friend and I leap-frogged each other on way up, first when I stopped for $2.07 gas (cheap for CA and has gone up since), then when he got Starbuck's. After being first car to start second or third row and parking less than 50 feet away, I was on Cornice lift at 10:15 and got in one ride before my friend. Snow surface on groomed Zachary was better than a month ago as it softened up more than on 1/2 and crowds were light enough that snow did not get scraped off. Coverage was good although there was some gravel on snow and some marked rocks. Sentinel run got better as the day went on and we found some ungroomed that was soft enough to ski on the Backside and on Oops and Poops. On the way back from Sunrise, I followed a guy I rode chair with into Bogie's Slide (skiers right of Thunder Saddle) where he had found a clean entry and good snow. We quit at about 3:45 after two runs on Reut chair with very good snow. I had 27K vertical. We had an early dinner at 7800 Bar and Grill as we were staying at cabin my friend's family built in Kirkwood in the early 70s. Since it is currently rented as a ski lease, we only turned on water and used wood stove for heat to minimize our impact on their electricity bill.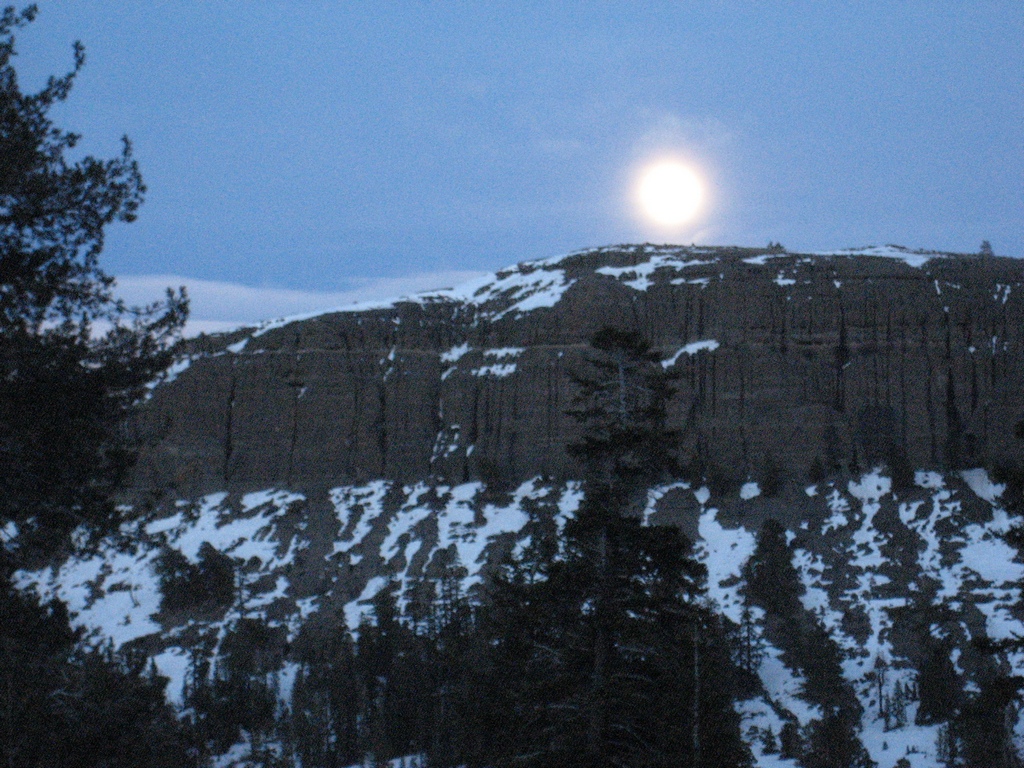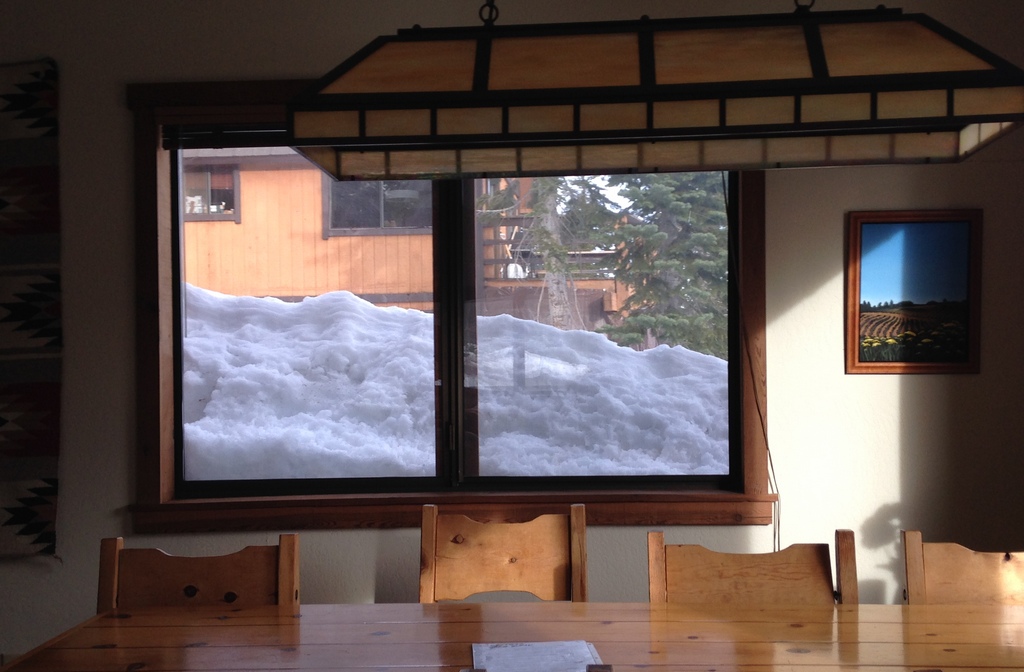 On Tuesday, I did the Tahoe Triple, skiing all three Vail operated resorts around Tahoe in one day. I started shortly after 9 at Kirkwood and skied Cornice 5 times, then The Reut twice. The groomed runs needed more softening and skier traffic as they were a little firm and not perfectly groomed. By about 10:30, I was on the 36 mile drive to Heavenly. There I rode Gunbarrel chair, then went up Powder Bowl and Sky chairs and skied to NV. I skied the recently opened on man-made snow bump run (Little Dipper) under Comet chair. Then when going up it again, I realized it would take too much time to try to ride Olympic and get to Heavenly's Stagecoach Nevada base, so I skied Comet run, then went up Dipper. From there, I skied CA trail, went up Sky chair and skied Ridge and Mombo, then rode Patsy's chair up and Gunbarrel chair down to car. There was almost no snow on Gunbarrel run, but there was some on more less W-facing East Bowl (aka The Face). World Cup chair and run at bottom of tram looks like it is skiable, but may only be for racers. After a quick stop to check cabin, only a block or two out of my way, I made the 40 mile trip to Northstar, as fast as possible, arriving about 1:45. I was trying to make it to Tost, their 2 pm daily free champagne toast, but riding slow Highlands pulse gondola, then two chairs got me there 10-15 minutes too late for free champagne so I bought a $10 split of Proseco. I skied a few Backside runs with my boarder friend who lives near Truckee and had not been out in a long time, then continued past 4 pm solo. My vertical for day was 8.5K Kirkwood, 7.5K Heavenly - did not count lift I downloaded and 13.5K at Northstar for a total of 29.5K. After taking friend and wife to dinner, I attended OpenSnow event at 50/50 brewpub, but did not win anything in raffle.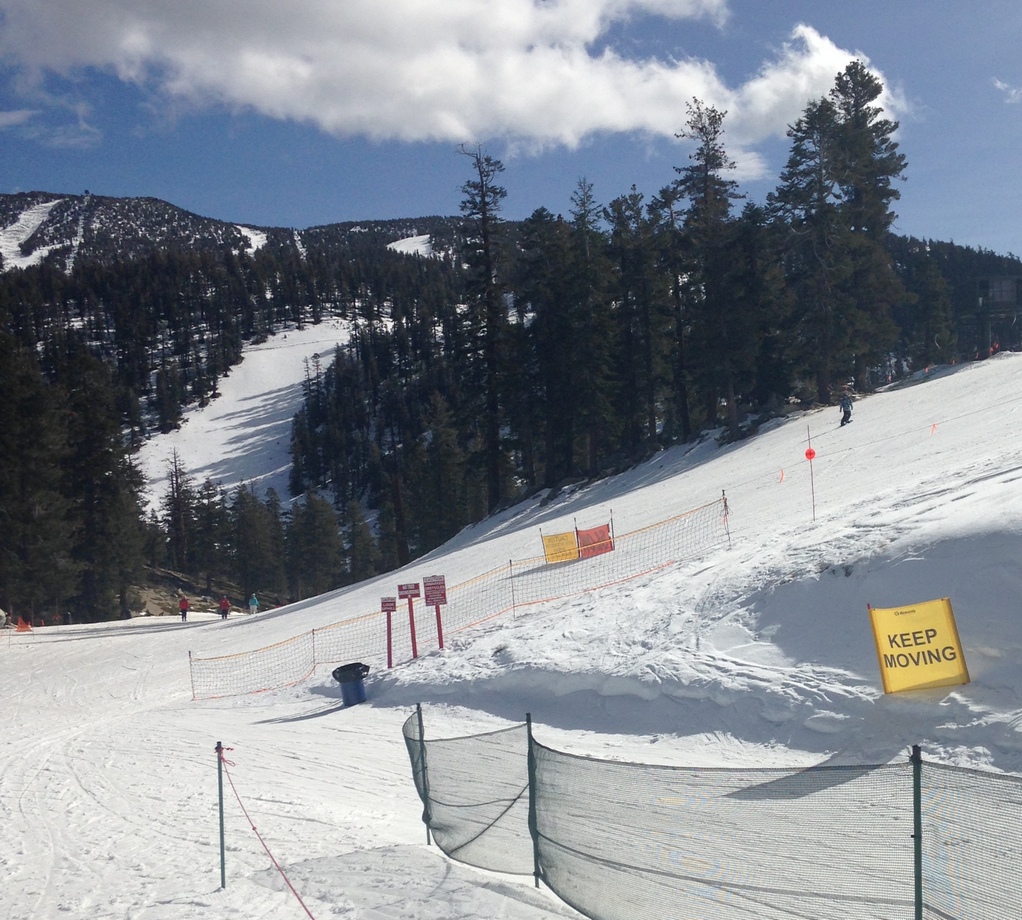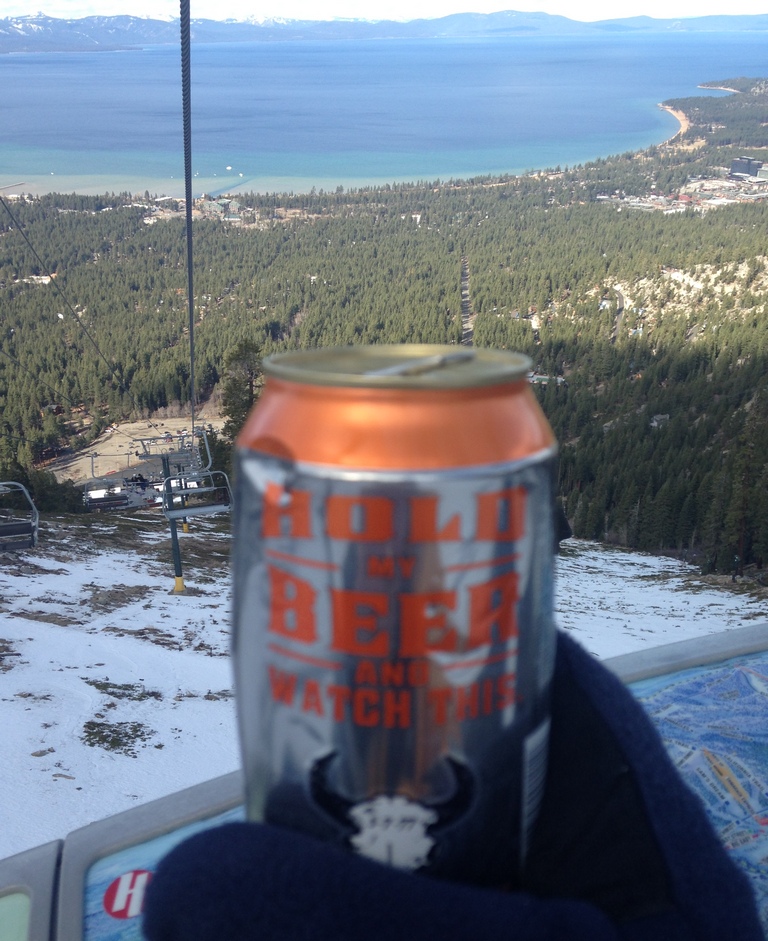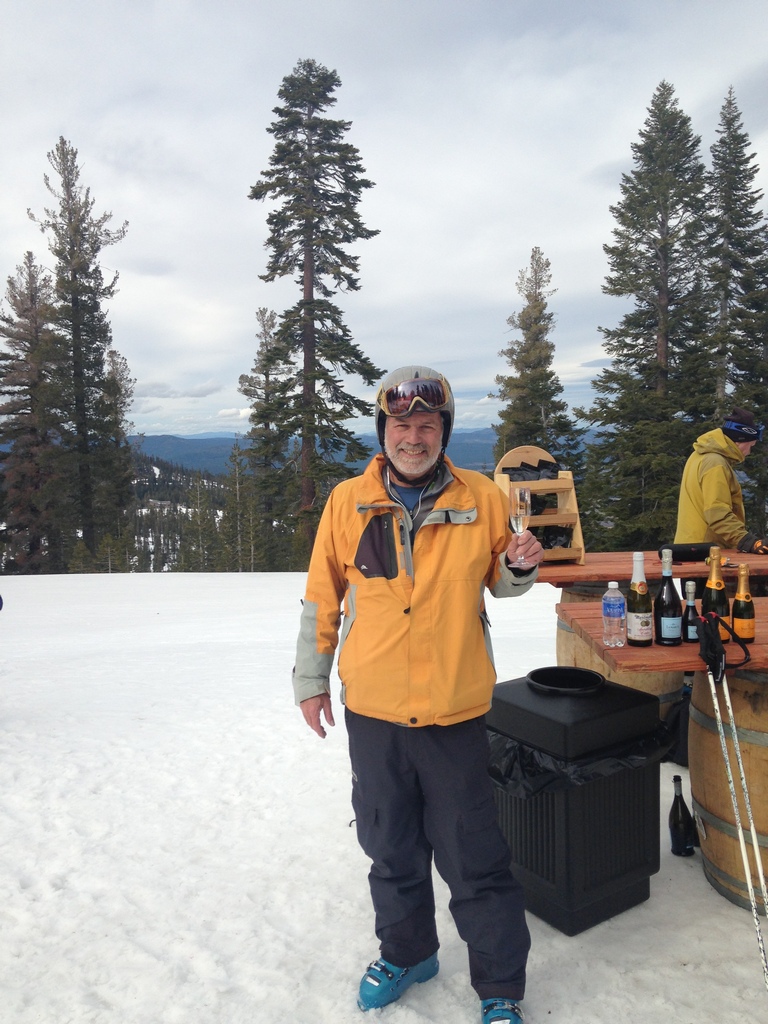 On Wed, I took advantage of free Demo I received at Kirkwood movie event in SF and took out Volkl Kendos in the morning and new Mantras in PM. Both were 184s and were great for ripping the uncrowded well covered Northstar groomers. Between the three runs open on each of Backside and Lookout, there was enough well-groomed, semi-steep, mile or more long runs that friend from W slope of Sierras and I decided to return Thursday, even though we were spending night at So Tahoe. While the low temp in Truckee was well above freezing, we found very firm snow on not recently groomed Prosser and Tonnini's. 34K on watch, much less on EpicMix which stopped recorded before noon and also skipped some morning runs. Not only did we make it to Tost, but since I had to return demos to shop in Village, I was able to get two of the free 'smores Northstar passes out starting at 3:30 by the ice rink.
We started Thursday 2/5 skiing Lookout Mountain/Martis Creek runs/lift. Snow was good enough that we did five runs before moving to Backside where main groomed run, Burnout, was a little firmer than previous day and did not soften as much due to steadily increasing wind blowing up it. Less steep and more W facing Promised Land skied better. My friend left shortly after lunch (it was warm enough to eat outdoors at top with wind blocked by plexiglass). I skied Comstock and Backside lifts a few times before moving back to Lookout. I skied nearly empty Martis run, then braved Prosser which was firm on top, then very firm until it flattened out. I called my bootfitters shop at Squaw and they said they close at 5 so I quit at 3:30 with 31K vertical and was at Squaw by 4.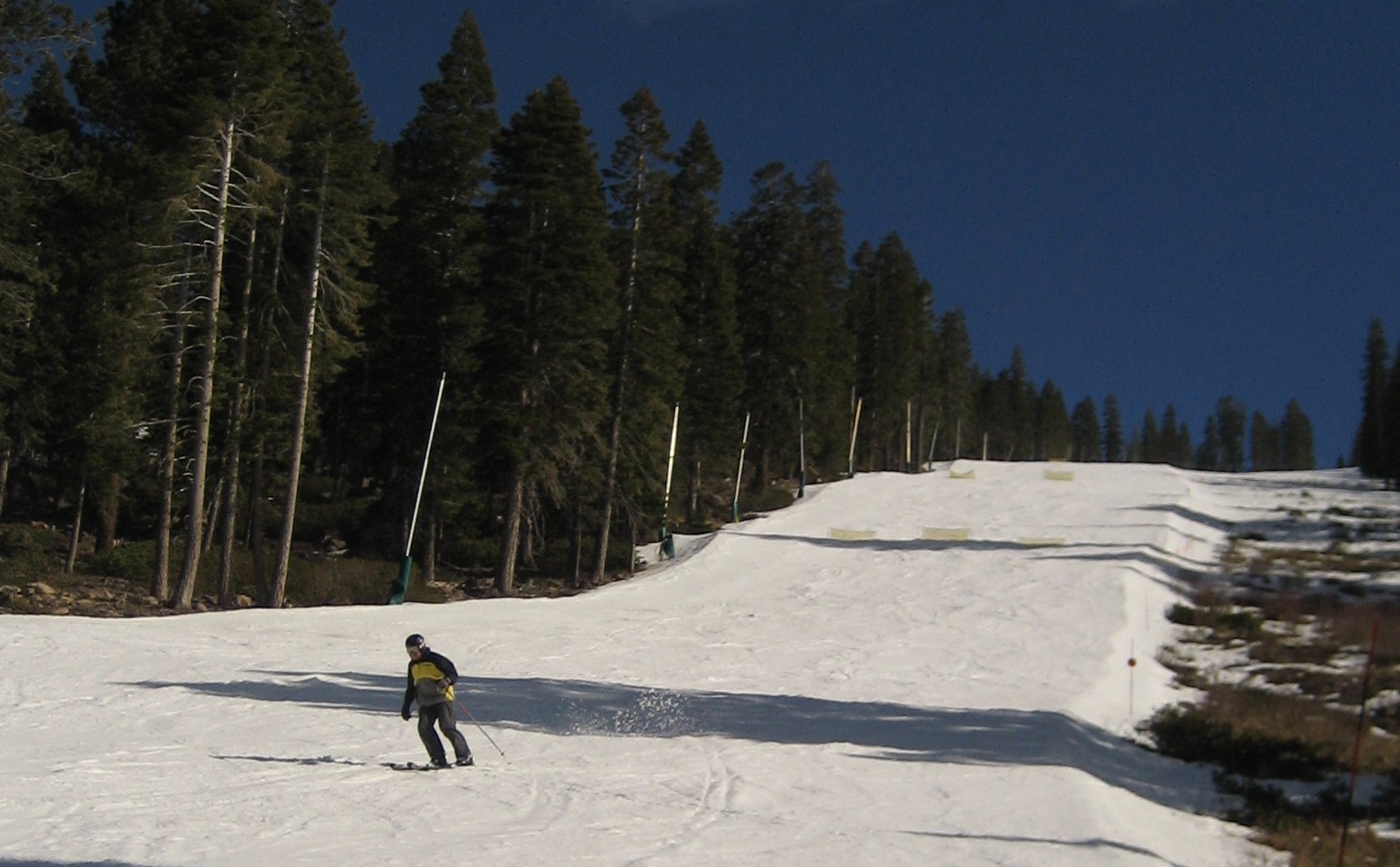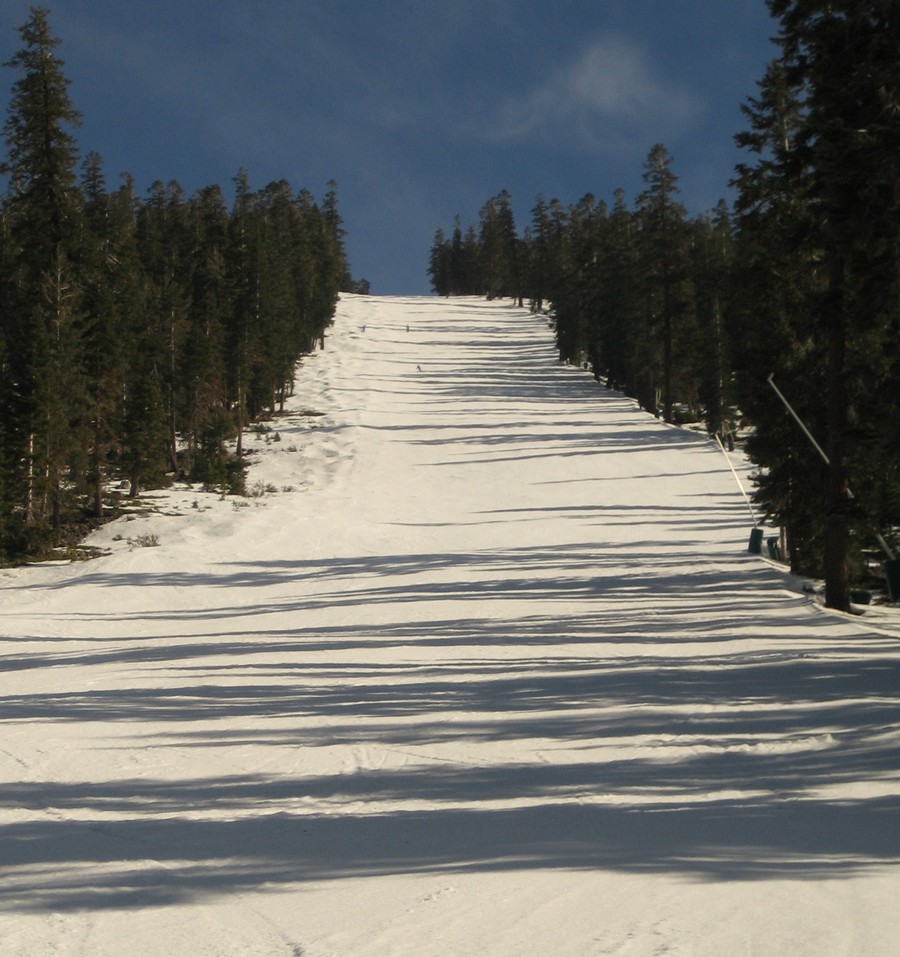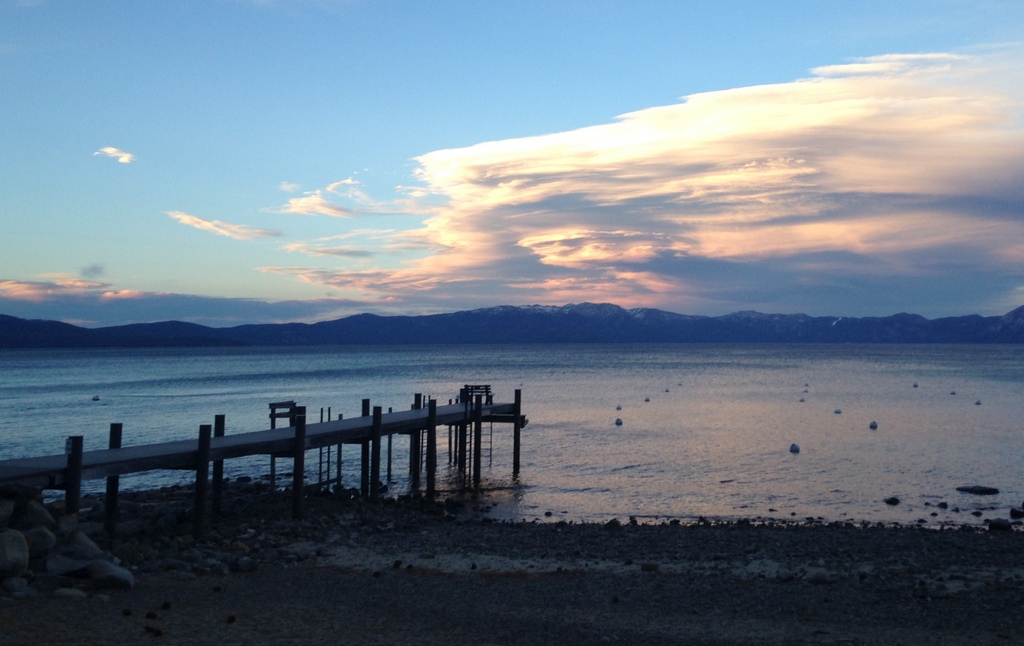 My bootfitter found and fixed while I waited a problem with footbed on right boot that has been bothering me for a long time. He also gave me replacement toe and heel pieces so I have them if mine wear out. Since I went by Squaw, I drove the W shore of the Lake, where road was nearly empty with storm trying to blow in. That evening, after dinner, I went to OpenSnow event a mile from cabin and bought enough raffle tickets to win three good items. Does anyone need a Ballistics case for an iPhone 5? Does not fit 5c or 5s which is what my wife and I have.
I wanted to take a few runs to checkout boots, but I did not want to backtrack to Heavenly Stagecoach base where they ran one lift until about noon. But if I wanted to ski, that is what I should have done as Northstar, which adds ~60 miles to my trip home, announced early they would not run any lifts on Friday due to wind. Then Kirkwood, which shortens my trip home by 20 miles, never opened any lifts or updated their Facebook or web pages to reflect that. Not that big deal as traffic was heavy enough getting through some San Jose to get home.