Administrator
Staff member
Big Bear reported 3-5 inches new snow Tuesday. This was in conjunction with a severe Santa Ana wind event, so I suspect much of that snow ended up closer to Catalina than to the Big Bear resorts. There was zero snow on any treetops out there, though the lower parts of some trees were pasted with manmade as the Santa Anas tend to lower temperature at high elevation.
We went with Garry, who was testing 3 sets of skis. Last weekend was MLK, mid-80's at home and highs 65 in the mountains. In view of that many surfaces were improved by the new snow both natural and manmade. The steepest runs Wall and Olympic were the exceptions, very firm early in the morning, presumably scraped down to the old subsurface Tuesday. But we skied 6 runs there starting about 1:30PM.
Wall at right was groomed very smooth. Olympic at left was not so smooth and a very bouncy ride if you didn't control speed.
The best skiing was on chair 10 in late morning. These runs have Summit's longest continuous fall line and get morning sun so were easy cruising in close to corn conditions.
We skied chairs 3 and 7 as well, plus one on chair 9. We sampled the ungroomed East Why again.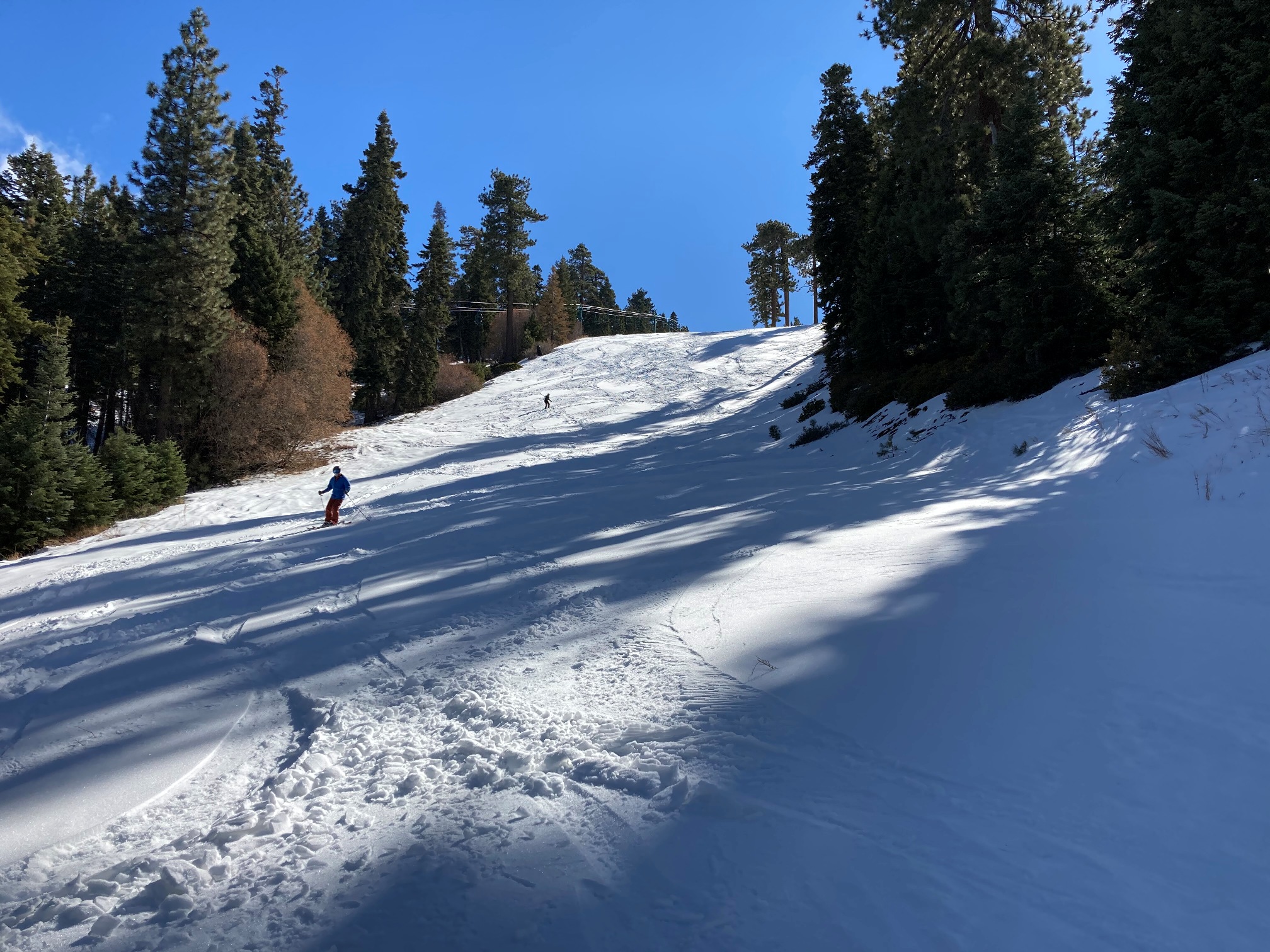 The thick new snow here was an improvement over the crust two weeks ago. However some of the flats lower down had melted out over MLK so we had to walk over about 15 feet of gravel.
Liz and I both skied 20K vertical, Garry a couple of runs less due to one of his ski swaps.
As on the other days this month we left around 3PM, got down the hill easily and this time had a nice steak dinner with Garry and family.
While skiing I got a call from Lonnie, who had sleuthed out a location where over 65's could get a walk up Moderna COVID shot. I was successful myself at 10:30 this morning and notified 4 other friends who got theirs by noon.
The computer models are currently projecting a major dump for California next week.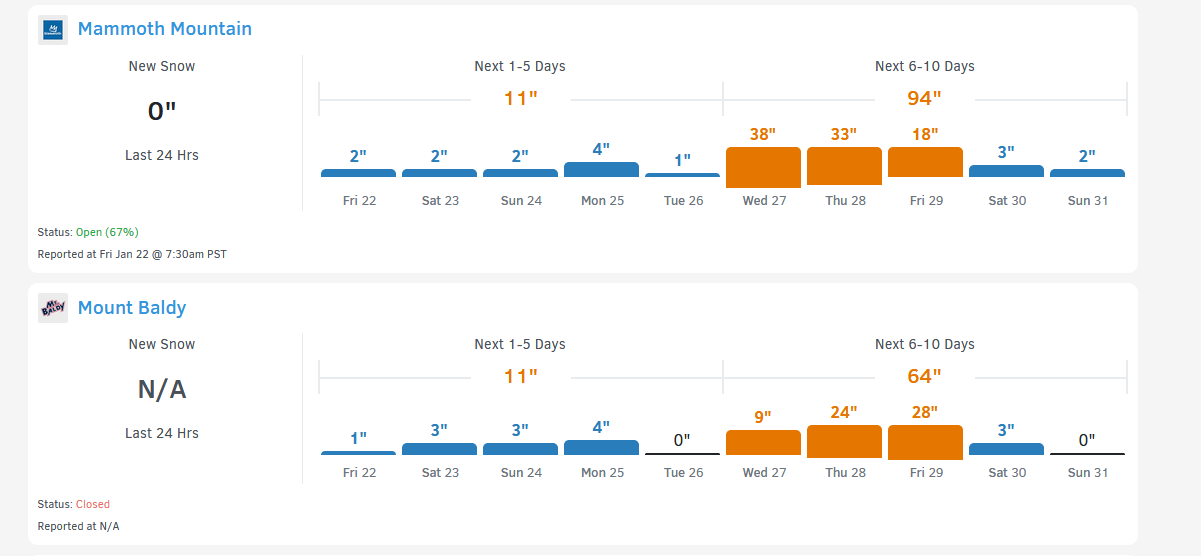 The OpenSnow reporters aren't making any predictions because this time frame is till too far out for good credibility. But if it happens we may turn around and come home from Utah after the NASJA Feb. 1-3 Ogden event instead of continuing farther north.