I've skied 11 out of the last 18 days here in Utah. Nine days at Snowbird and two at Solitude. I stay in the valley and commute up BCC and LCC to ski. As some of you know, the traffic and parking problems in BCC and LCC are bad and getting worse. I've dodged quite a bit of it by strategically skiing partial days, arriving late and/or leaving early. I've also skipped two of the three weekends I've been in Utah.
-Weekdays are still pretty good traffic and parking-wise at Snowbird. If there is no significant new snow you can usually go up anytime of day without delay and find free, ski-in/ski-out parking (or close to ski-in/ski-out) at several locations around the Snowbird base. Powder weekdays can entail ~45 minute trips between mouth of canyon and Snowbird. Also, I've heard the traffic from Snowbird to Alta and vice versa can include non-trivial congestion taking from 15-30 minutes just to travel that short distance of a couple miles.
-My worst single traffic experience in LCC occurred on Sunday, Jan 22, 2023. It was a fairly normal, non-powder Sunday in January yet it took us 1:45 hrs to get from Snowbird Creekside area to the mouth of LCC (~7 miles). I did not see any wrecks, just heavy congestion. My other slow trips up or down the same section of access road have been in the 30-45 minute range.
-I've done two non-powder weekdays at Solitude. Both times I arrived about 9 AM and left at noon or 1 PM. On the first visit I got free parking on the BCC access road about 15 spaces below the entrance to the Moonbeam Lodge parking lot. The second time I was with a friend and we paid $10 to park in the Moonbeam Lot. Both times I proceeded up and down the access road without delay. Anecdotally (and through some visuals of traffic at mouth of BCC), I've heard that weekends up and down BCC are pretty bad. Similar to LCC, taking 1-2 hours to transit the access road to/from the mouth to Sol-Bright.
Again, primarily due to plain old congestion.
-There's no doubt the incredible snow fall in the Wasatch this year is contributing to a surge in skier visits throughout Utah. Folks also talk about a population boom in the Salt Lake Valley over the last five years. I'm sure many of the newcomers are snow riders. Ikon has been a game changer that many of the locals are using, as well as tourists. I have to think that the ski areas must be having difficulty selling individual season passes, when for the same price or less you can ski most of the Utah ski areas with an Ikon pass, and of course dozens of other ski areas in North America.
Final conspiracy theory
I've been wondering why the Utah bus system (UTA) made the decision to cut back on a major bus line up LCC? They cited lack of drivers. This move feeds into the increased traffic and parking problems. My response, double their pay!! The weird thing is that liftlines aren't that bad on the same days that traffic is terrible. What gives? I think the answer is more personally owned vehicles are going up the roads.
The thought has crossed my mind that maybe the powers that be (politicians, resort owners, other big money) actually want to enrage the local populace with snarled access roads so that they support building the LCC gondola? I road a lift with a young guy at Snowbird who voiced this same theory. We chuckled over the thought. Put the people through a lot of pain, until they acquiesce to a gondola (and the attendant $1 billion cost to the public to build it).
Here are a few recent photos from Utah.
Solitude, Milk Run:
Moonbeam Lodge and parking lot, Solitude
Navarone, Solitude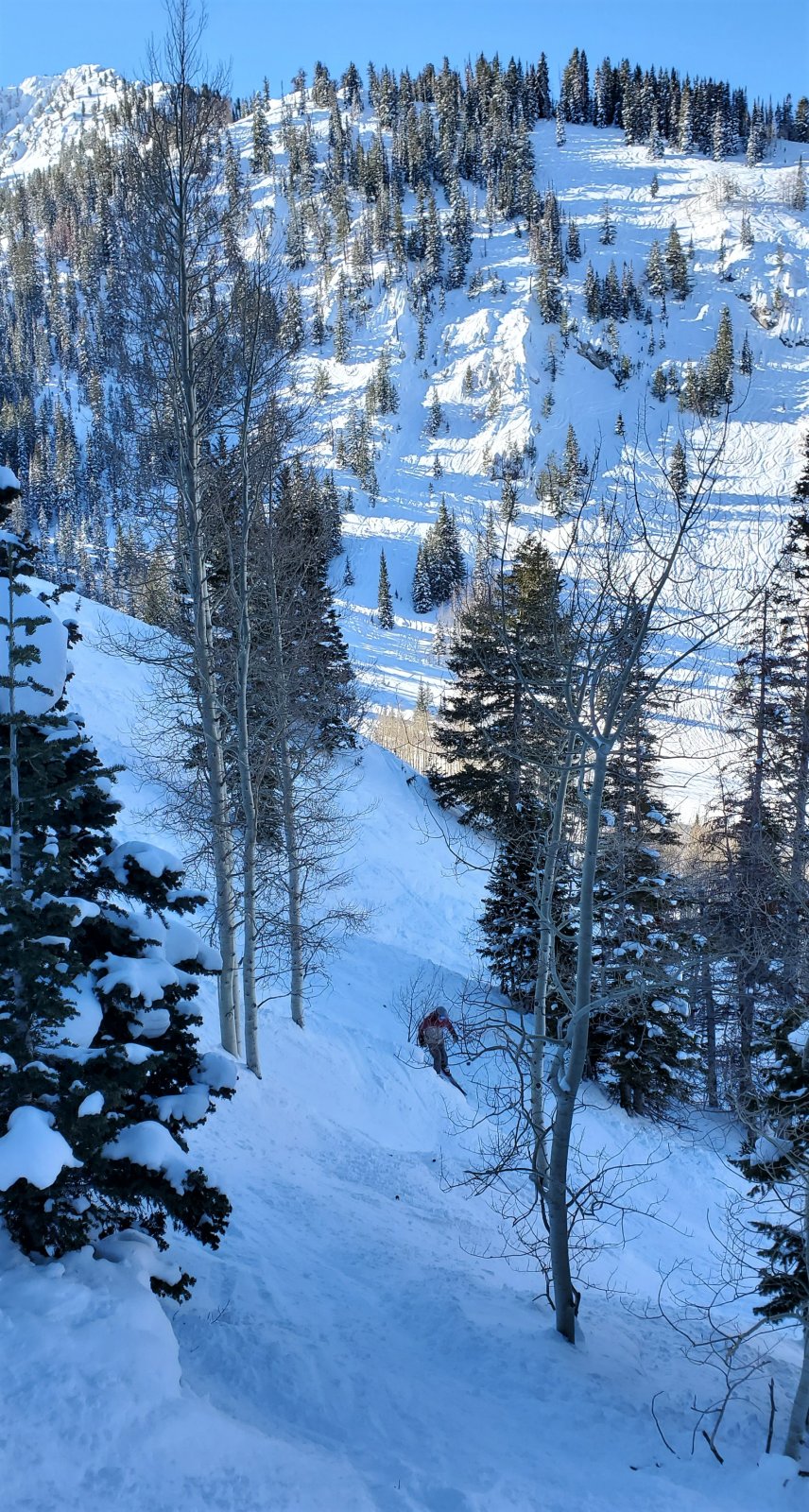 Ice Castles by Midway, UT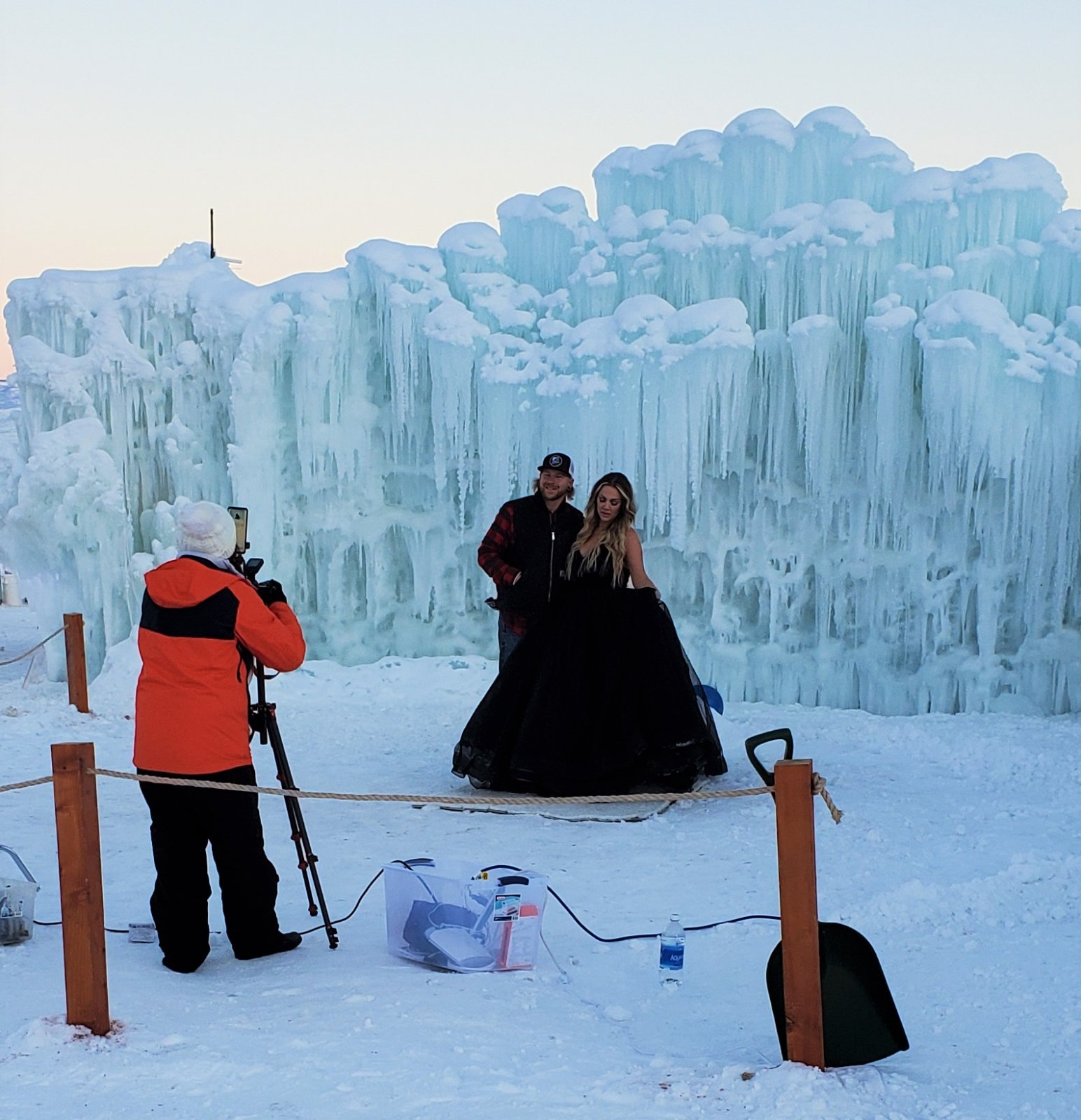 Snowbird, powder off lower Baldy traverse
Snowbird, near Gad 2 liftline
Inside the new Blue Tram car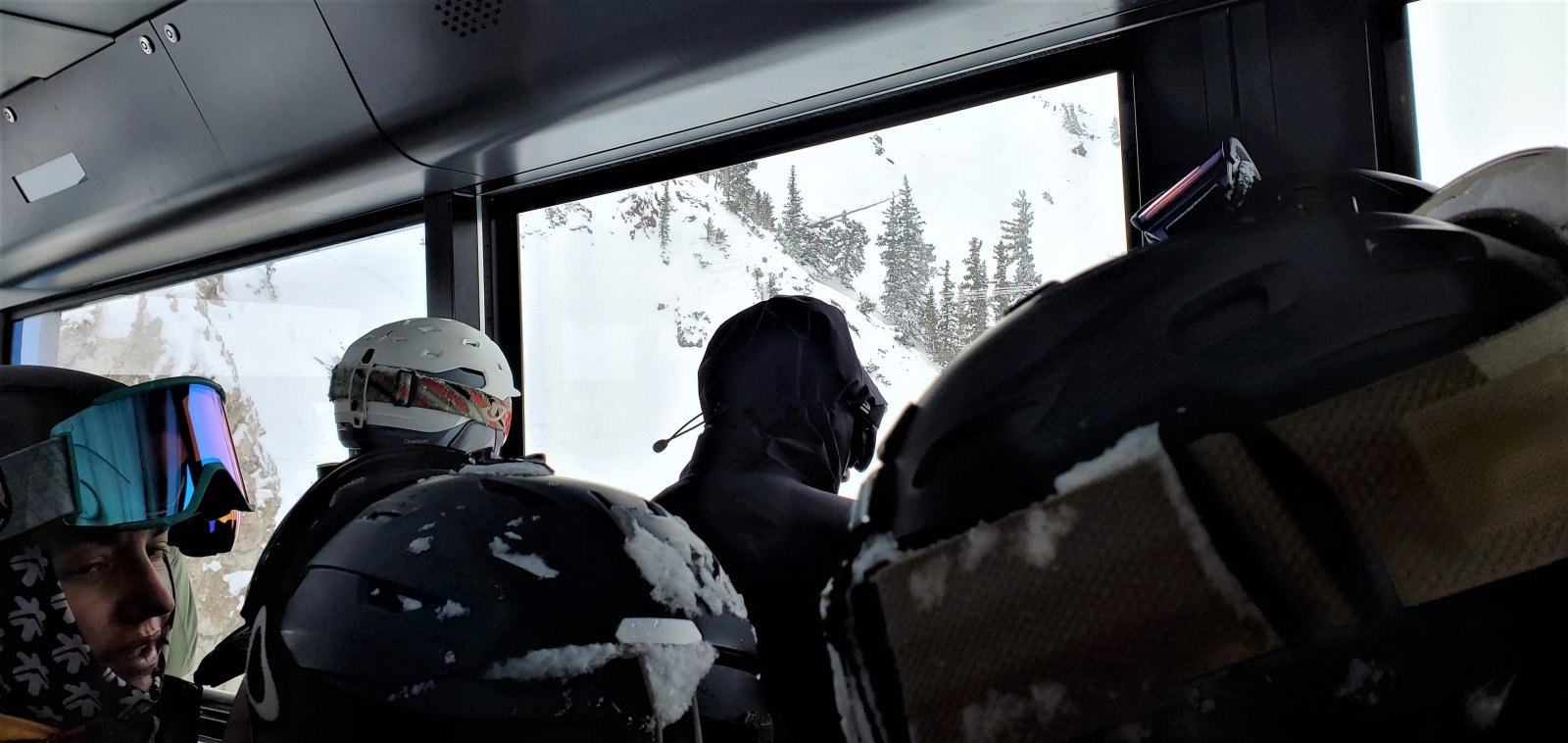 Snowbird, Hanging Bowl powder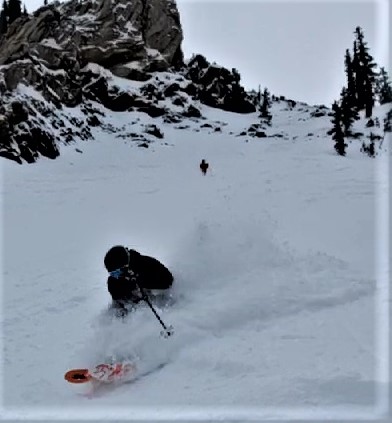 Snowbird, free ski-in/ski-out parking on Bypass road.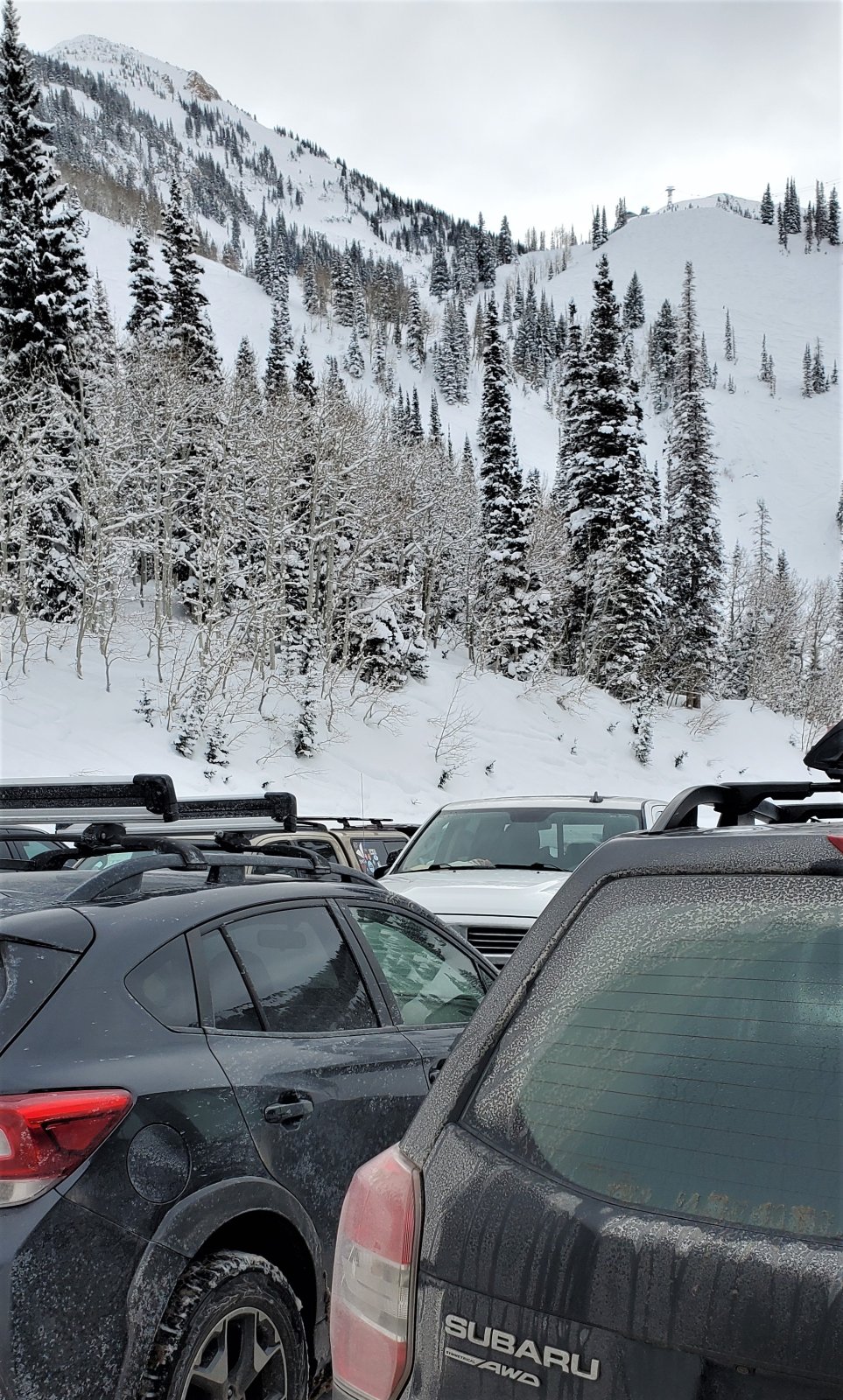 Last edited: