Administrator
Staff member
We left Oslo by 8:30AM for the 4-hour drive into the Sognefjord region. Sognefjord is the longest fjord in the world aside from one in Greenland.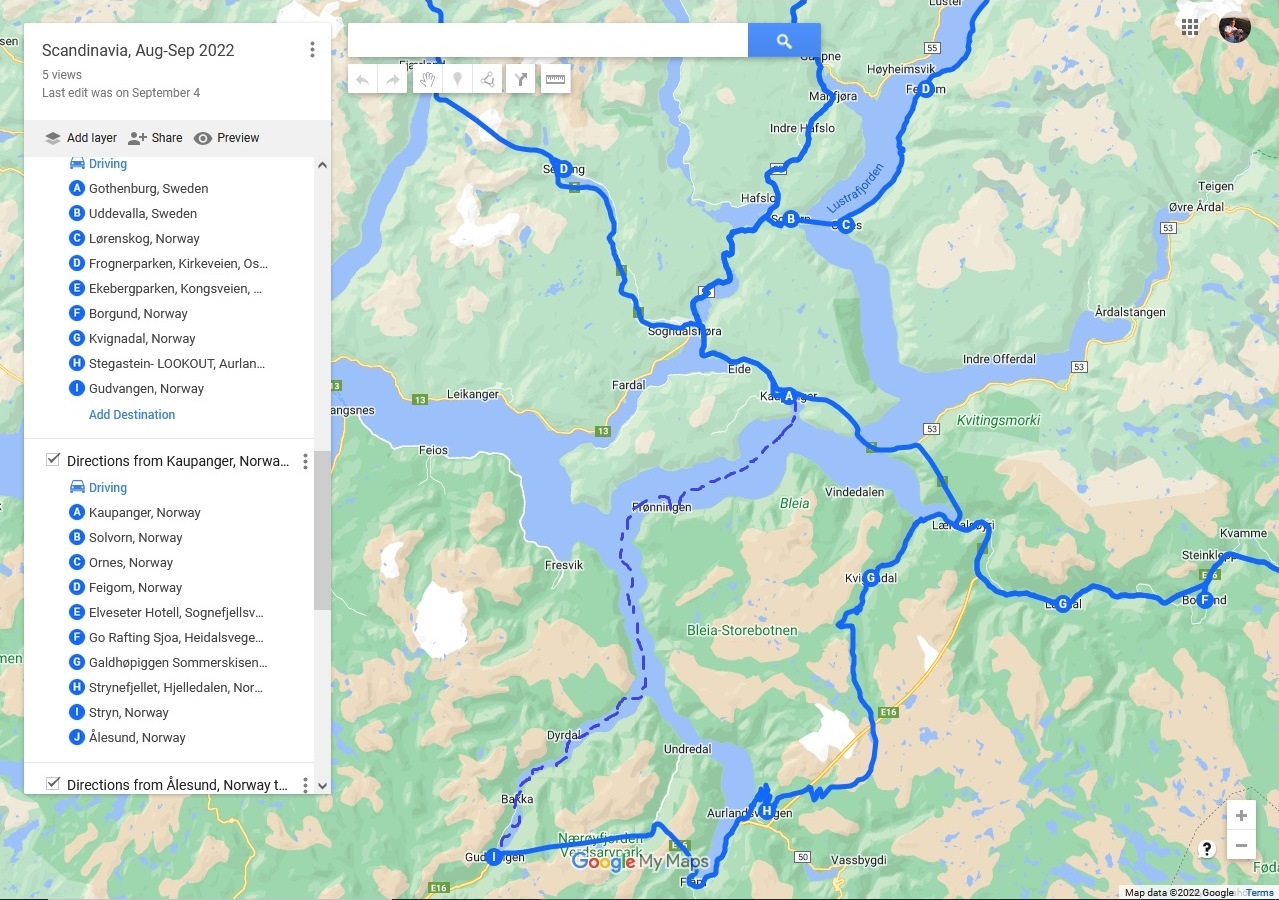 We first arrived at the Borglund Stave Church (F at far right on map). There is a stave church museum in far right background.
Only 28 of Norway's original 1,000+ wooden medieval stave churches remain. Those have been carefully maintained since the mid nineteenth century. Borglund was built around 1200 and its interior is quite small and modest compared to the outside.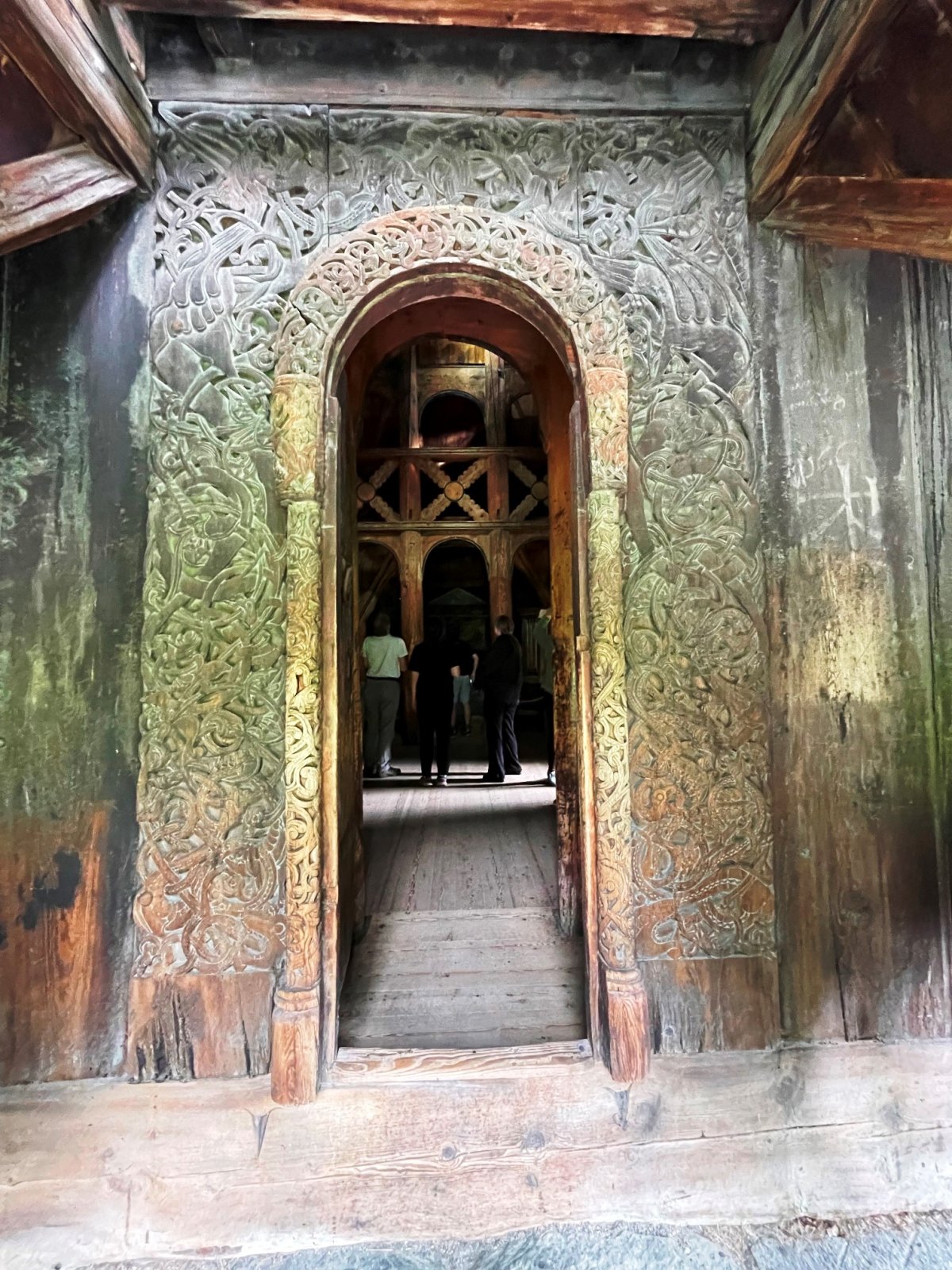 Next we drove past Lærdal to Aurland via the scenic "Snow Road" instead via Norway's longest (15 miles) road tunnel. The gloomy weather turned to rain up there so we only got out of the car twice.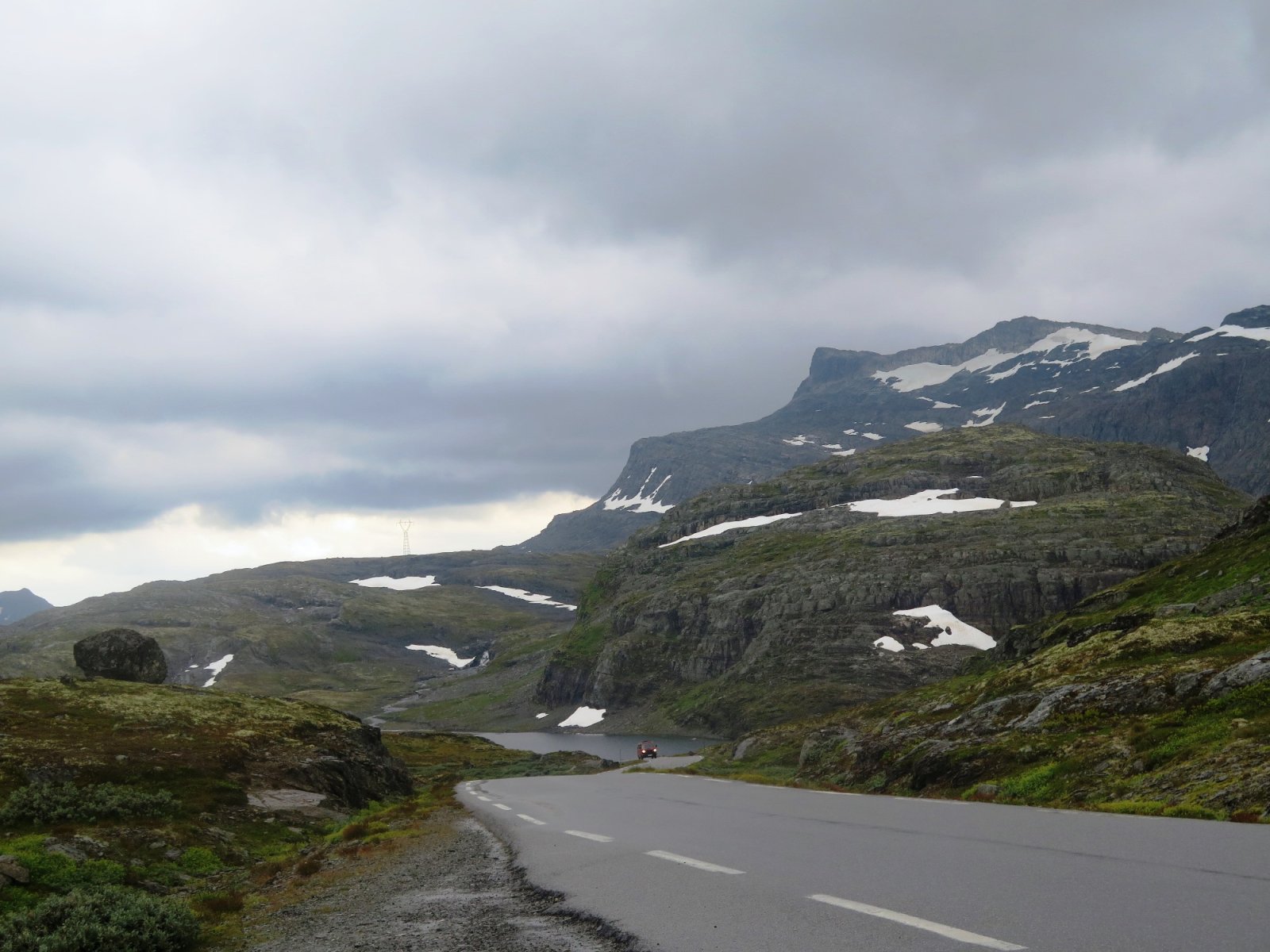 This was our first drive on the trip over 4,000 feet, showing the rounded off mountains formerly buried by glaciers during the Ice Age.
About halfway on the descent is the Stegestein viewpoint (H on map).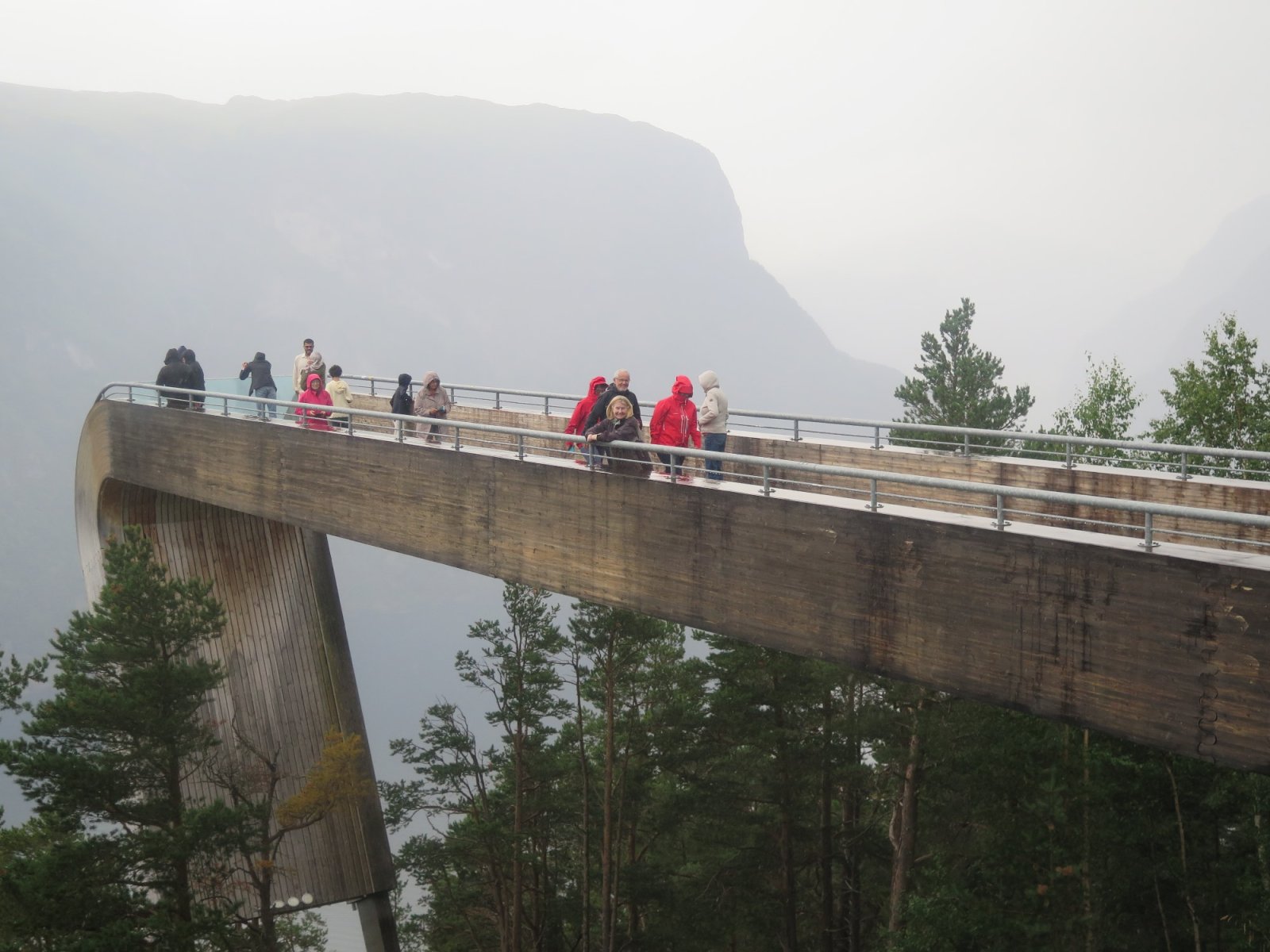 Here's the view 2,000 feet down to Aurland and much of its fjord.
Past Aurland we stopped at the Otternes farm, which was bult around 1700, actively used until 1970 and since preserved.
View from Otternes to Flam at the end of the Aurlandsfjord;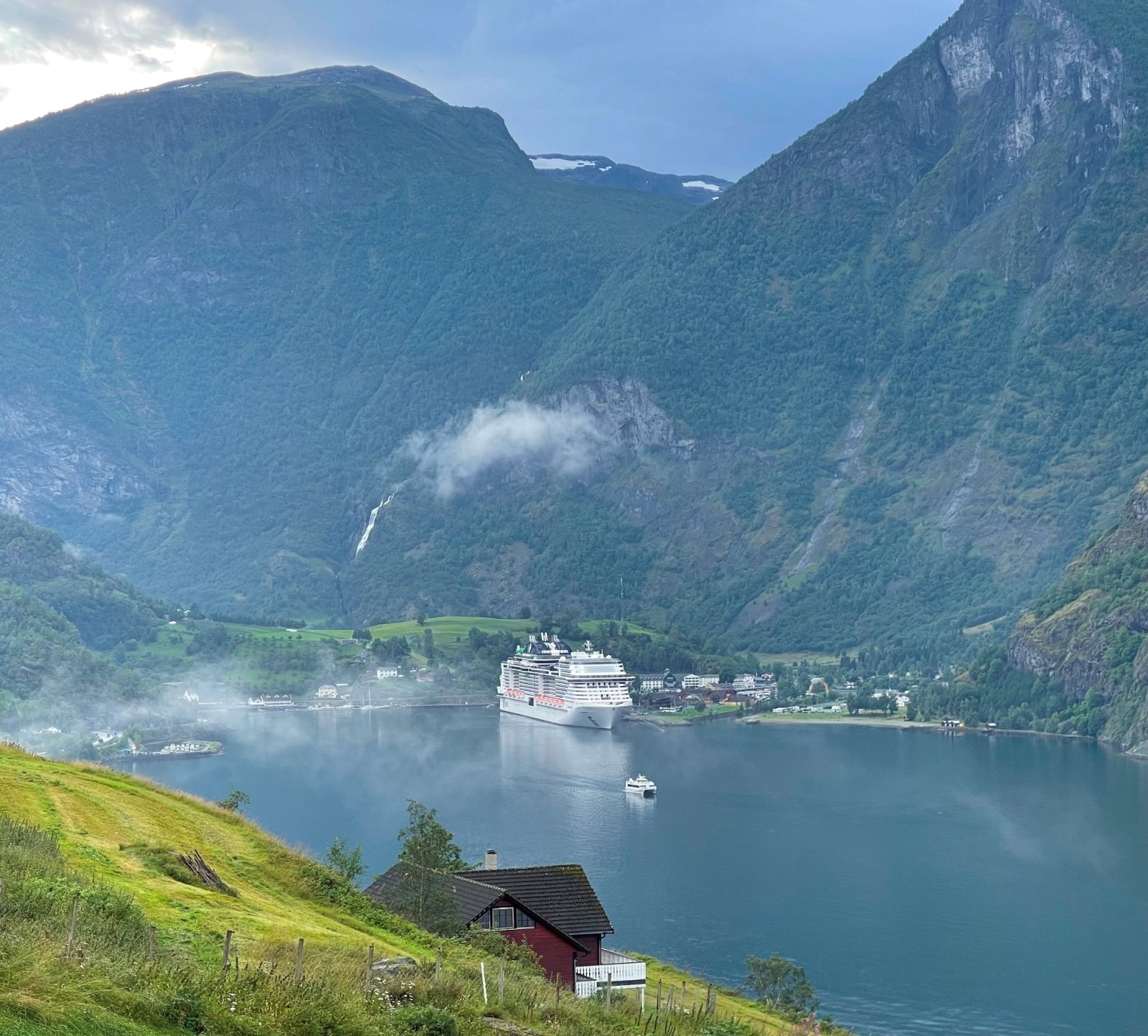 This MSC Grandiosa was the first of several cruise ships we saw docked in fjord towns over the next week.
Aurlandsfjord and the nearby UNESCO Heritage Nærøyfjord have many small tour boats like these.
We arranged to take a car ferry from Gudvangen (I on map) through the Nærøyfjord to Kaupanger (dotted line on map). View from Gudvangen pedestrian bridge while we wait for the ferry: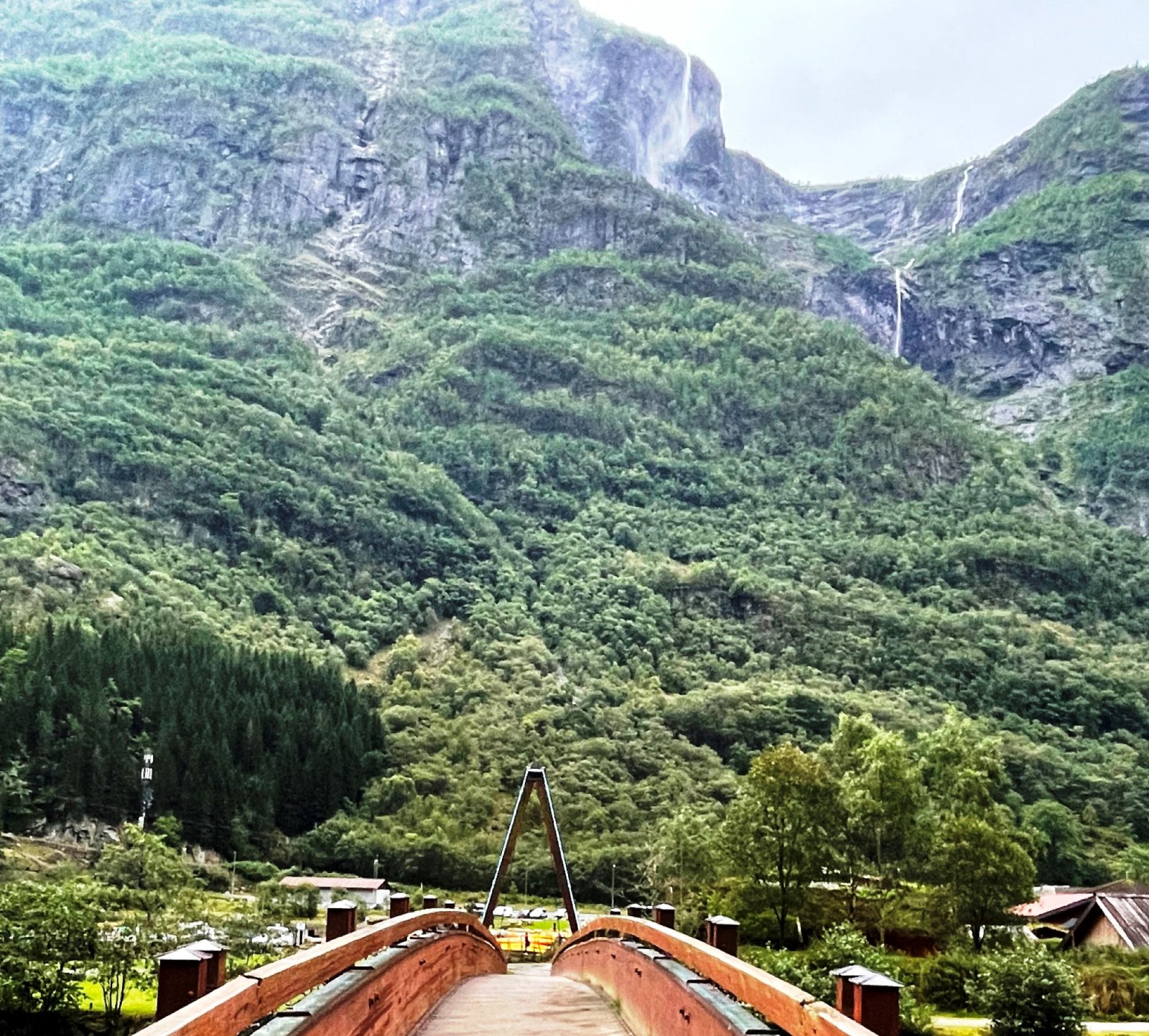 It drizzled most of the time on the ferry ride. Fortunately there was no low fog to obscure the mountains and the wet weather meant the ribbon waterfalls were flowing well.
Most of Norway's mountains are not quite as tall and dramatic as those in New Zealand's Fiordland National Park. But Nærøyfjord's claim to fame is that it is quite narrow and its walls are more vertical than most in Norway.
At a distance we can see that cruise ship from Fram departing into the main Sognefjord.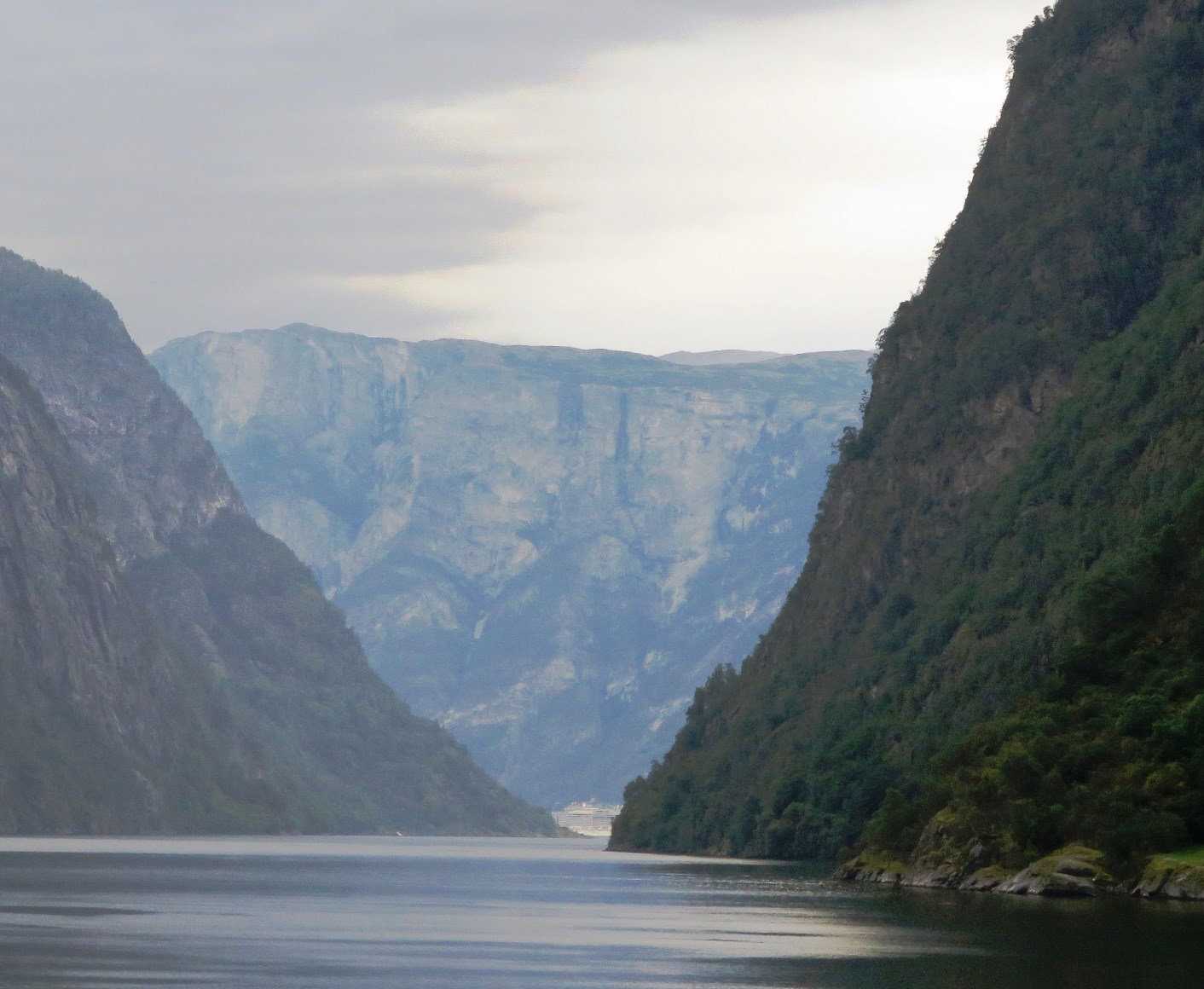 Some kind of trees are being farmed in these tube shelters.
The ferry makes a short stop at Frønningen to pick up these vehicles.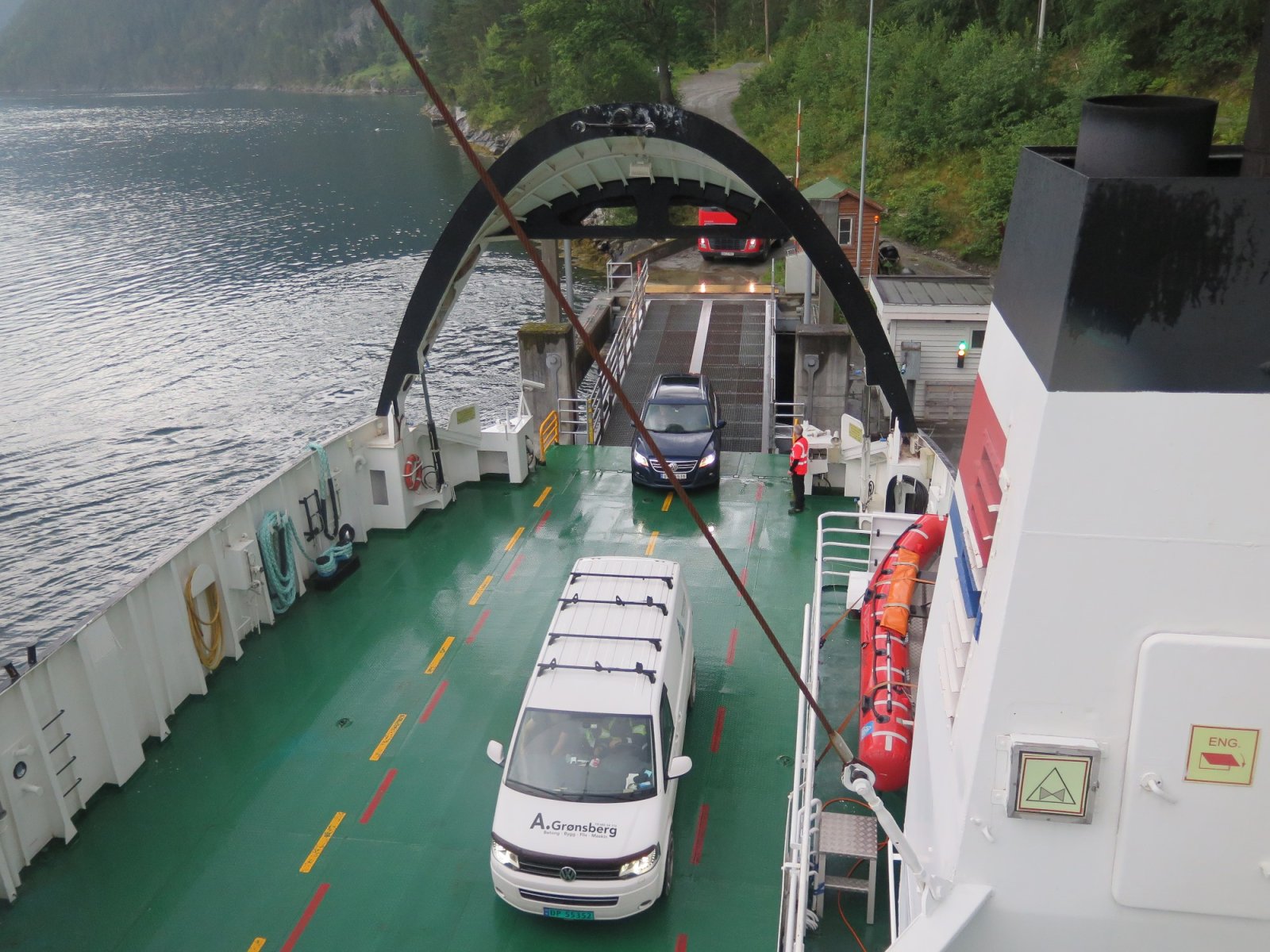 Frønningen's road does not connect to any others. The ferry is its only connection to the outside world.
Approaching Kaupanger (A in center of map):
This bridge is at Sogndal, on the way to our hotel in Solvorn (B on map).