Administrator
Staff member
jojo_obrien":36cutnny said:

looking forward to some palm tree/turquoise water pics.
That would be French Polynesia, Bora Bora in particular.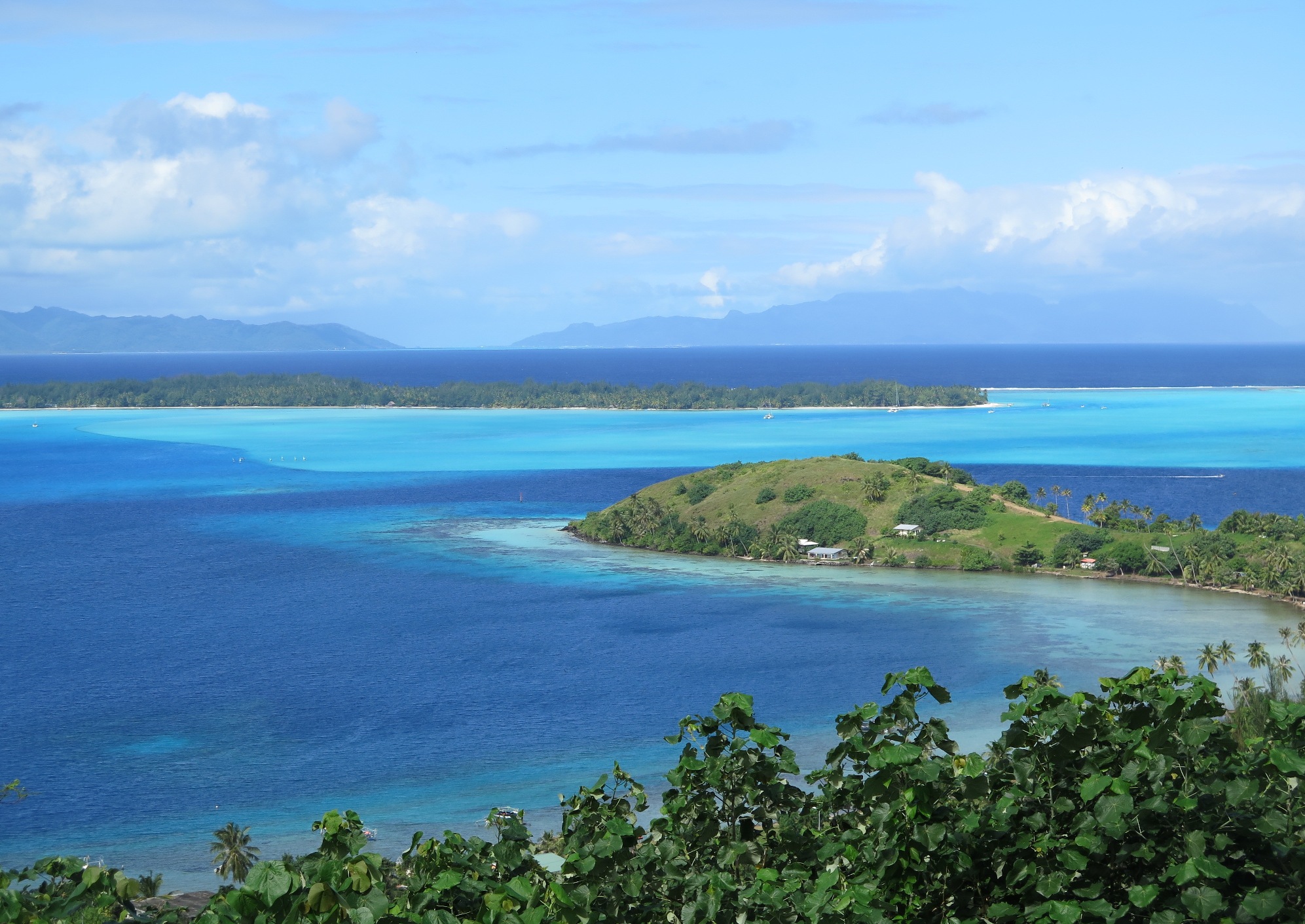 I posted a
detail tour of Bora Bora from the 2010 trip
. From an aesthetic standpoint Bora Bora is in the sweet spot of atoll development. The dramatic mountains are still there, but at modest visible elevation ~1,500 feet rather than high and buried in cloud like Tahiti and many places in Indonesia. Most of the Society Islands have eroded enough for fringing coral reefs to be formed with motu islands. The sand in Bora Bora is soft and pure white from ground up coral.
EMSC":36cutnny said:

Looking forward to some parts that look and are different as you put them up.
I have somewhat of this attitude as well. I don't want to travel a long way from home to sit on a beach, which I can do an hour from home. To interest me beach resorts need to offer decent waves within my terminal intermediate bodysurf/boogie board comfort zone, or preferably good snorkeling/diving with better visibility and warmer water than SoCal.
The 2010 all day tour of Bora Bora included three snorkel stops, and Bora Bora is outstanding for snorkeling, with lots of sharks visible that usually only divers see that well. This time Liz and I did two dives in the morning and an afternoon land tour. The dive highlight was a group of three eagle rays circulating in front of us for 10+ minutes.
What we don't have near home are much in the way of freshwater swimming holes. So we spent some time doing that in Top End Australia.
Litchfield National Park
, about 2 hours inland from Darwin, is a popular spot for locals to beat the heat. We were there on a Friday during the coolest month of the year and there were still plenty of people. Cool is a relative term, as Darwin's July average temperatures are high 88F, low 66F. But there is no rain June-August, while other months are hotter with 50 inches of summer rain (another 15 during shoulder seasons) and constant high humidity.
We drove through Litchfield west to east so we could be on our way to the next three days in Kakadu National Park. The first stop was Wangi Falls, with a large natural pool at its base, though they have built steps and a rail to ease entry.
There are two waterfalls feeding the pool, Liz at the looker's left one, then me at the right one.
There are potential hazards, though Litchfield doesn't have as much floodplain as Kakadu..
The crocs can likely roam a wider range during the wet season. Nonetheless for swimming it's best to stick to popular tourist spots and stay clear of bodies of water out in the bush.
Tolmer Falls is viewing only in a deep gorge.
Next stop was the Buley Rockholes. Liz found some nice places to relax.
One of the pools was deep enough to jump in from above.
Florence Falls is in a gorge but a 1km path with 135 stairs has been built for access. You can also walk 2.5km downstream from Buley Rockholes.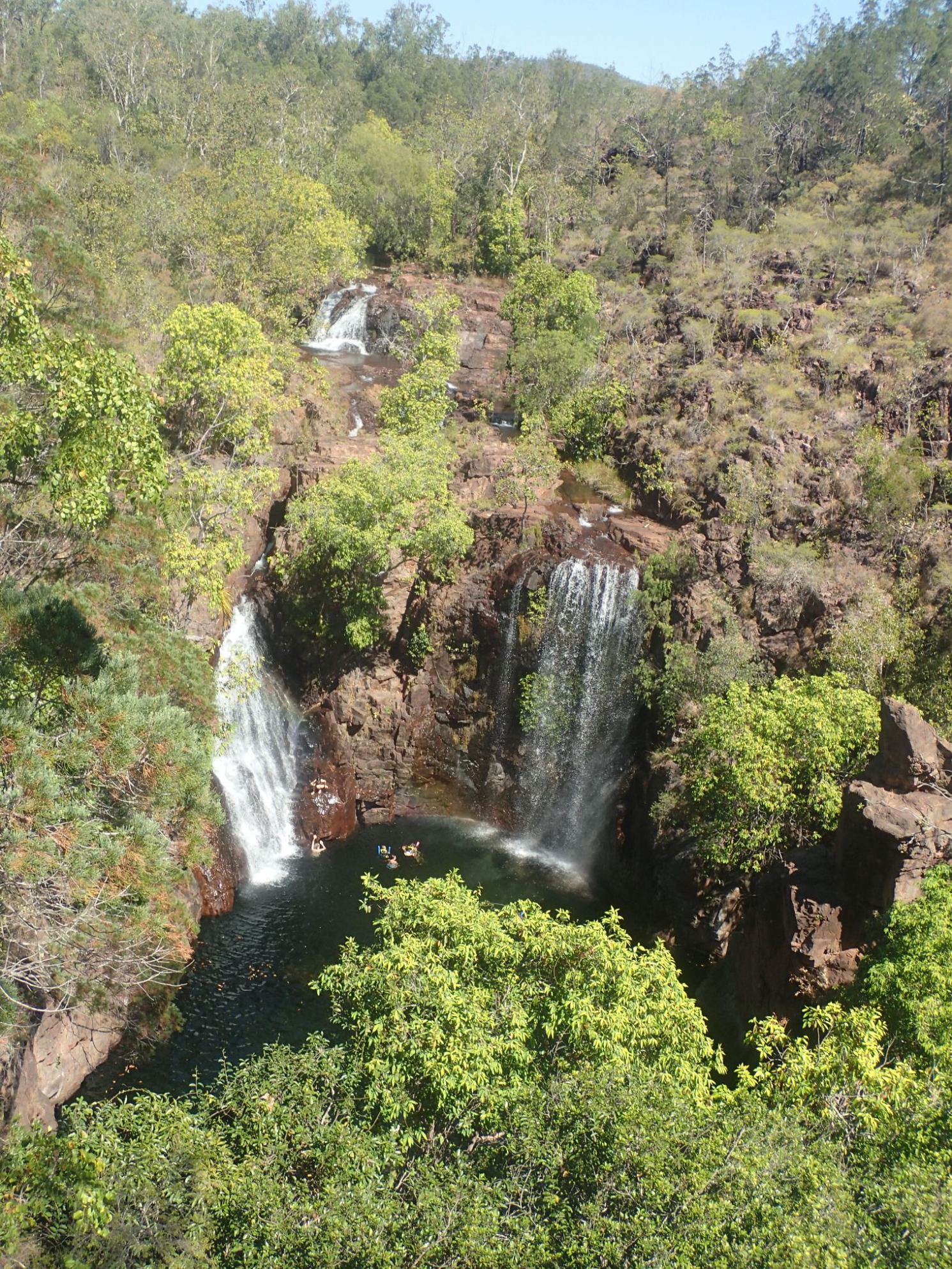 Here's the closer view.
I found a ledge to sit on by the left side,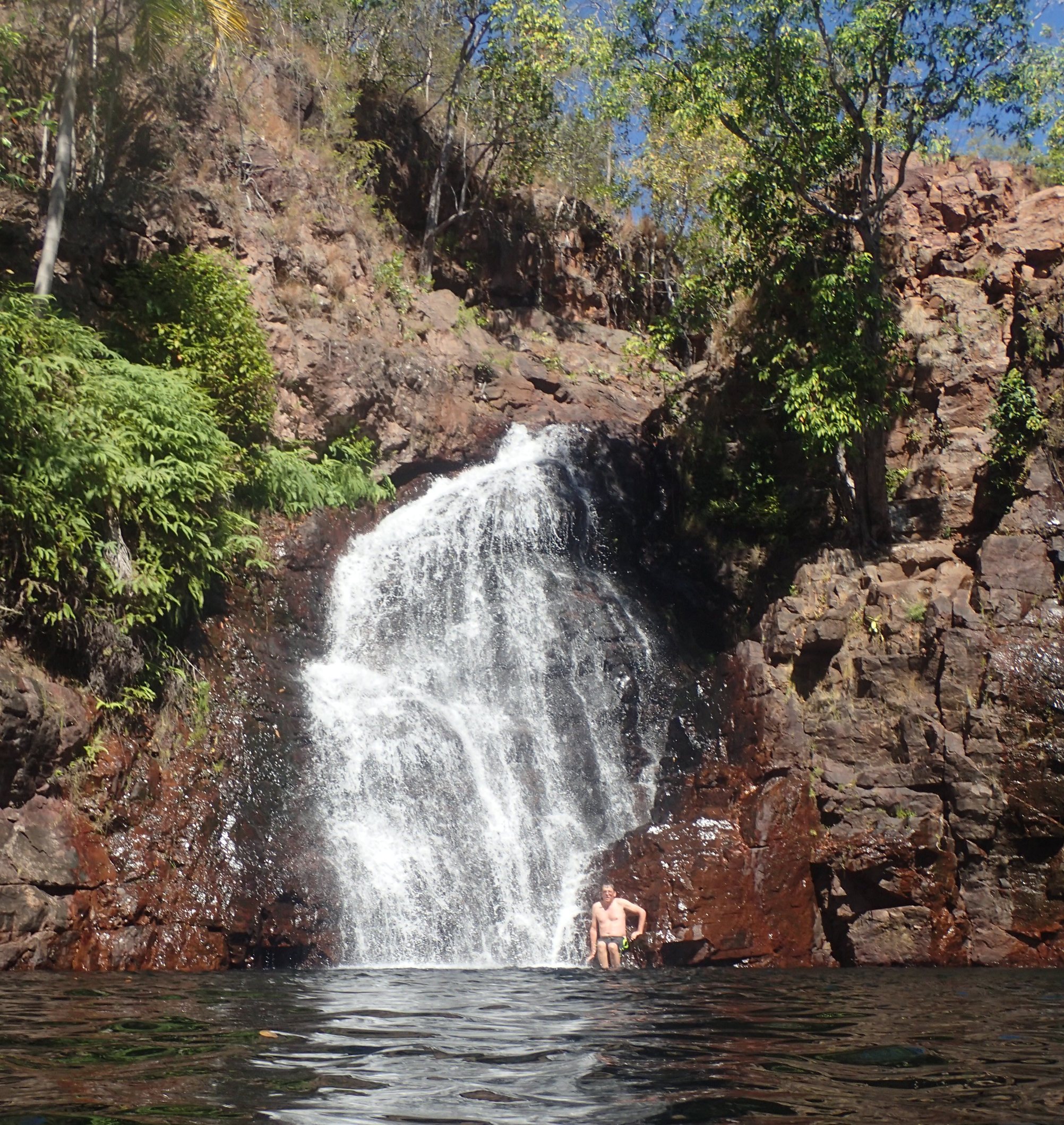 And a shower on the right.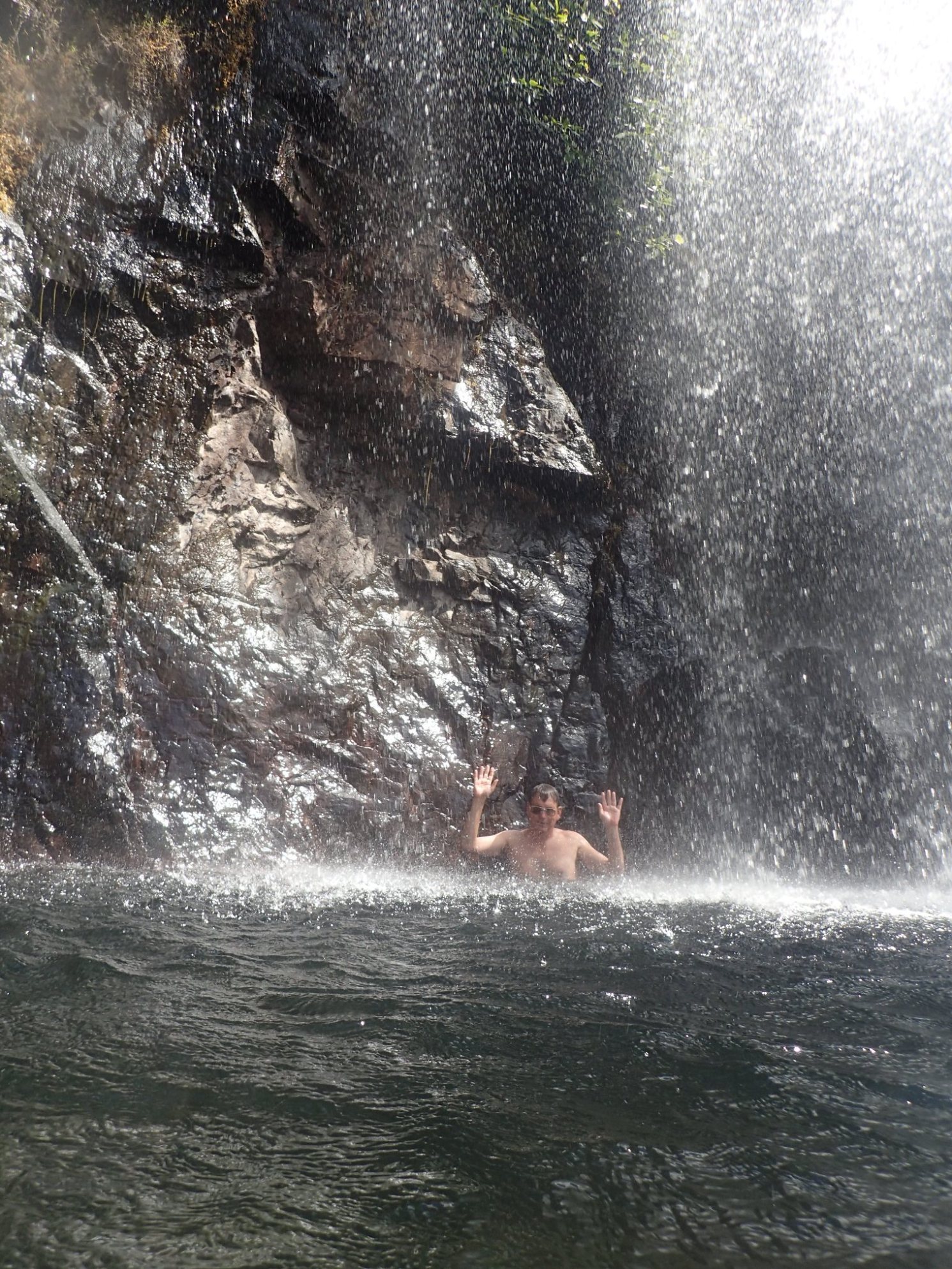 The other notable sights in Litchfield are the termite mounds. The cathedral mounds can grow quite high.
The magnetic termite mounds are thin and always aligned north-south.
These termites cluster on the east or west aide, whichever is shaded. Scientists placed magnets near growing colonies and the mounds aligned with the magnets, so we know they use the earth's magnetic field for the north-south positioning.
On
Espiritu Santo
we generally finished our diving by 1PM. One of the afternoons we went to the Ri Ri Blue Hole. A local guide took us upriver in a canoe.
It's about half an hour through dense jungle, but note the clear blue water.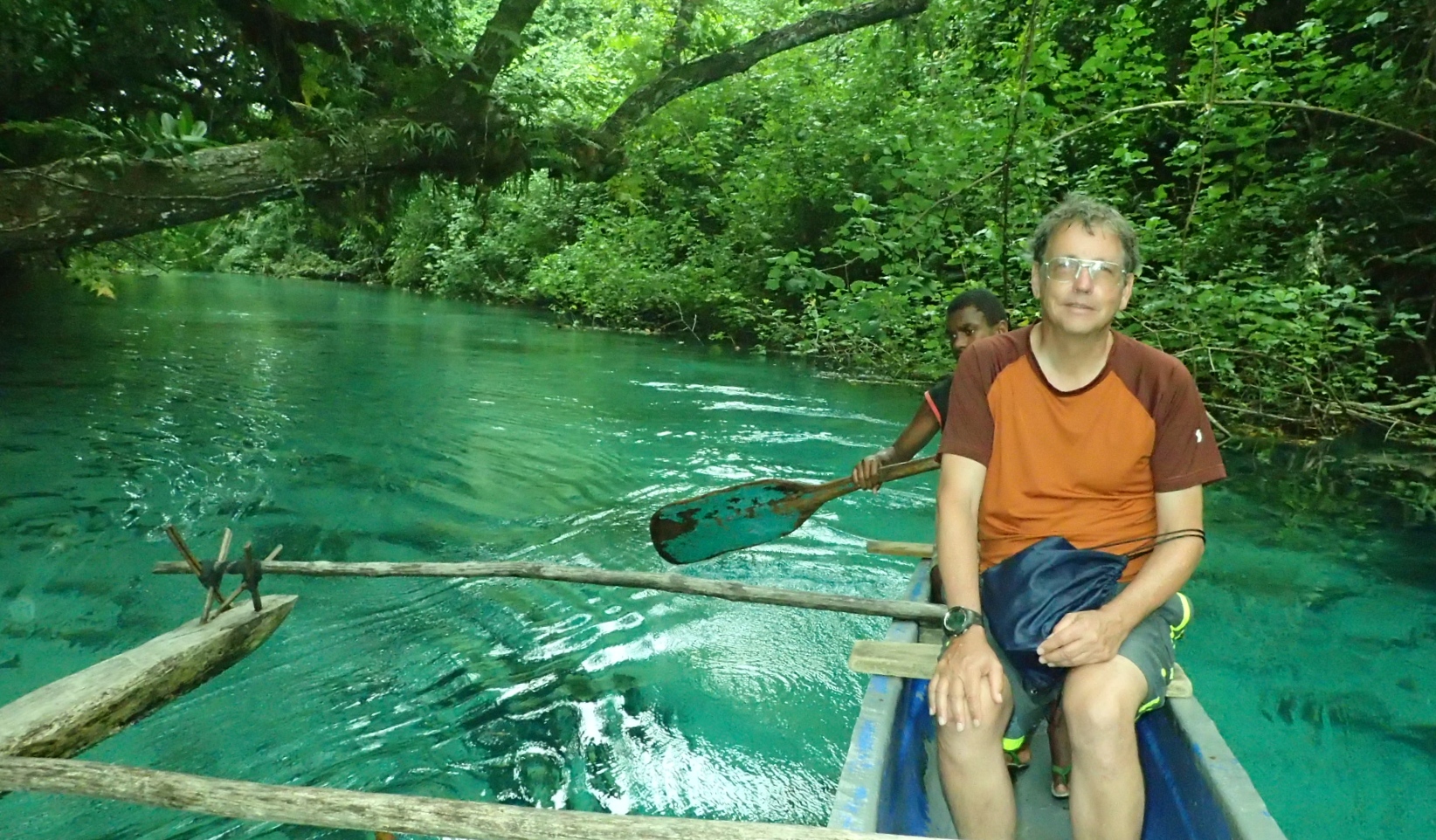 The hole itself forms from a spring bubbling up through limestone, thus the unusually clear water.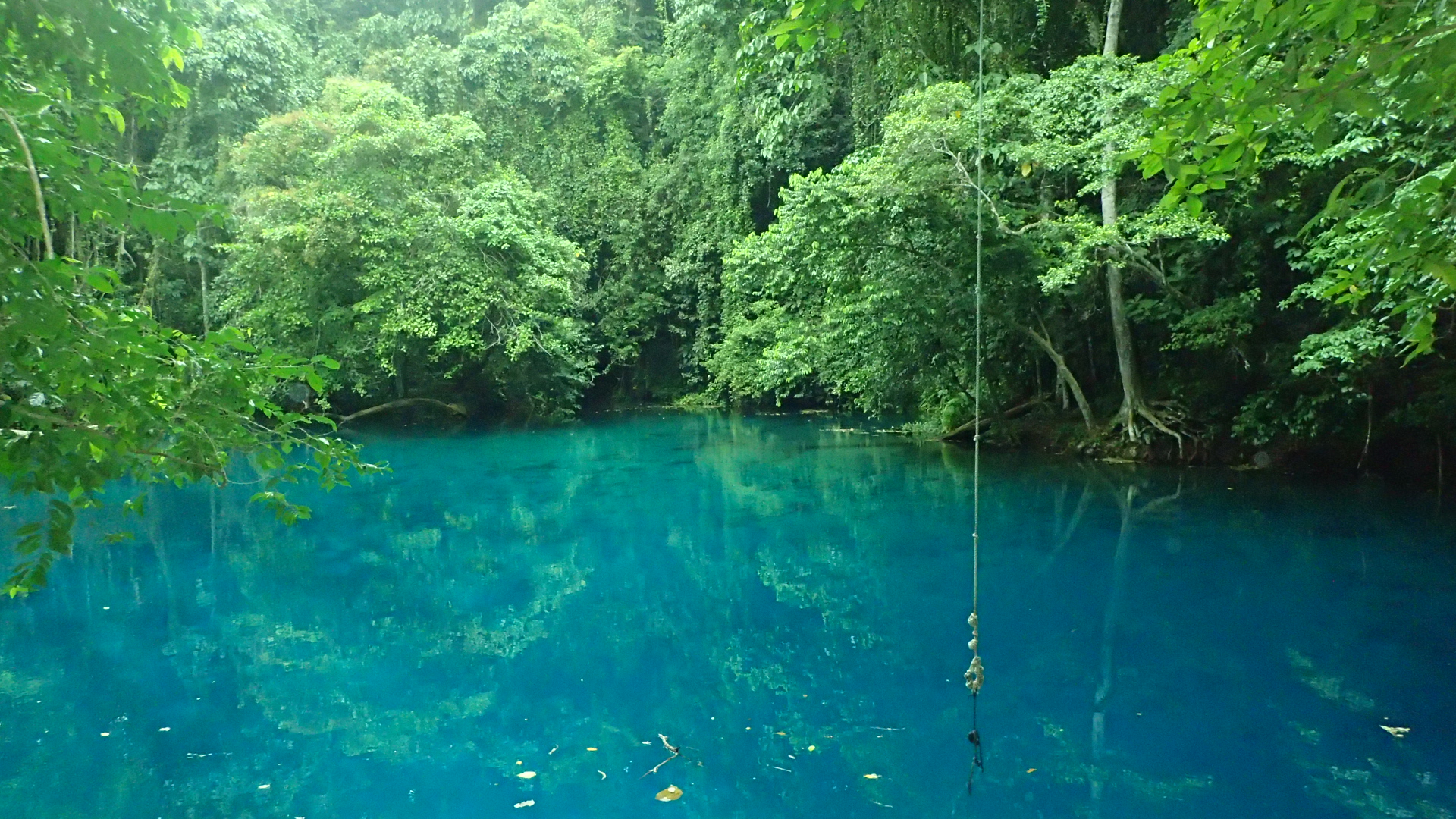 We tried out the rope swings hung from banyan trees.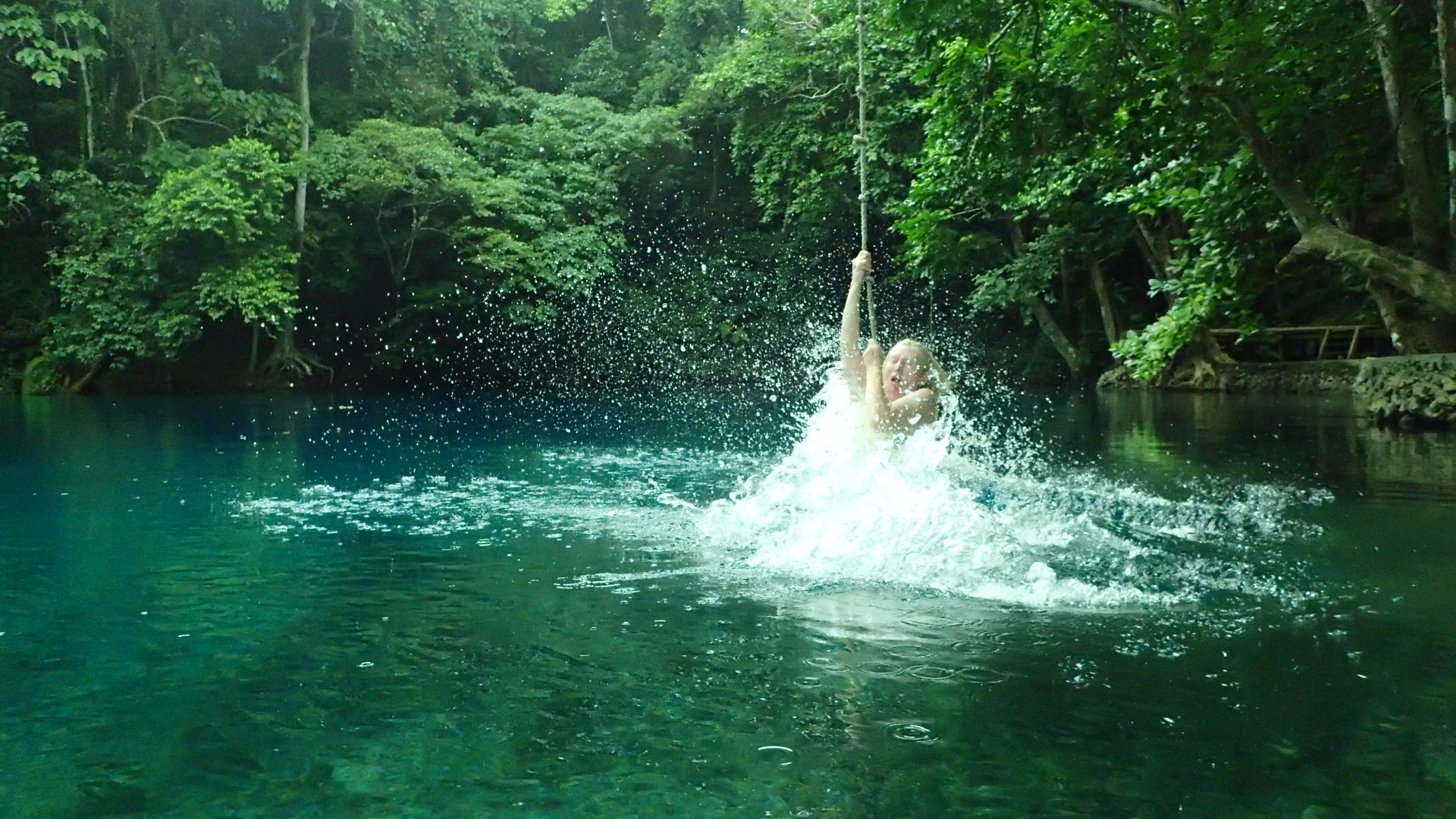 I used my dive watch to check water temperature. It was 77F vs. 80 on our ocean dives.
There are several limestone blue holes on Santo
.
The above locations were great, but the one we liked best was Gunlom Falls in Kakadu National Park, worth its own report.