Administrator
Staff member
For those with more than a passing curiosity about the places I often name in my Alta reports, they're now publishing a poster-sized satellite photo with Alta's "prominent landmarks" identified: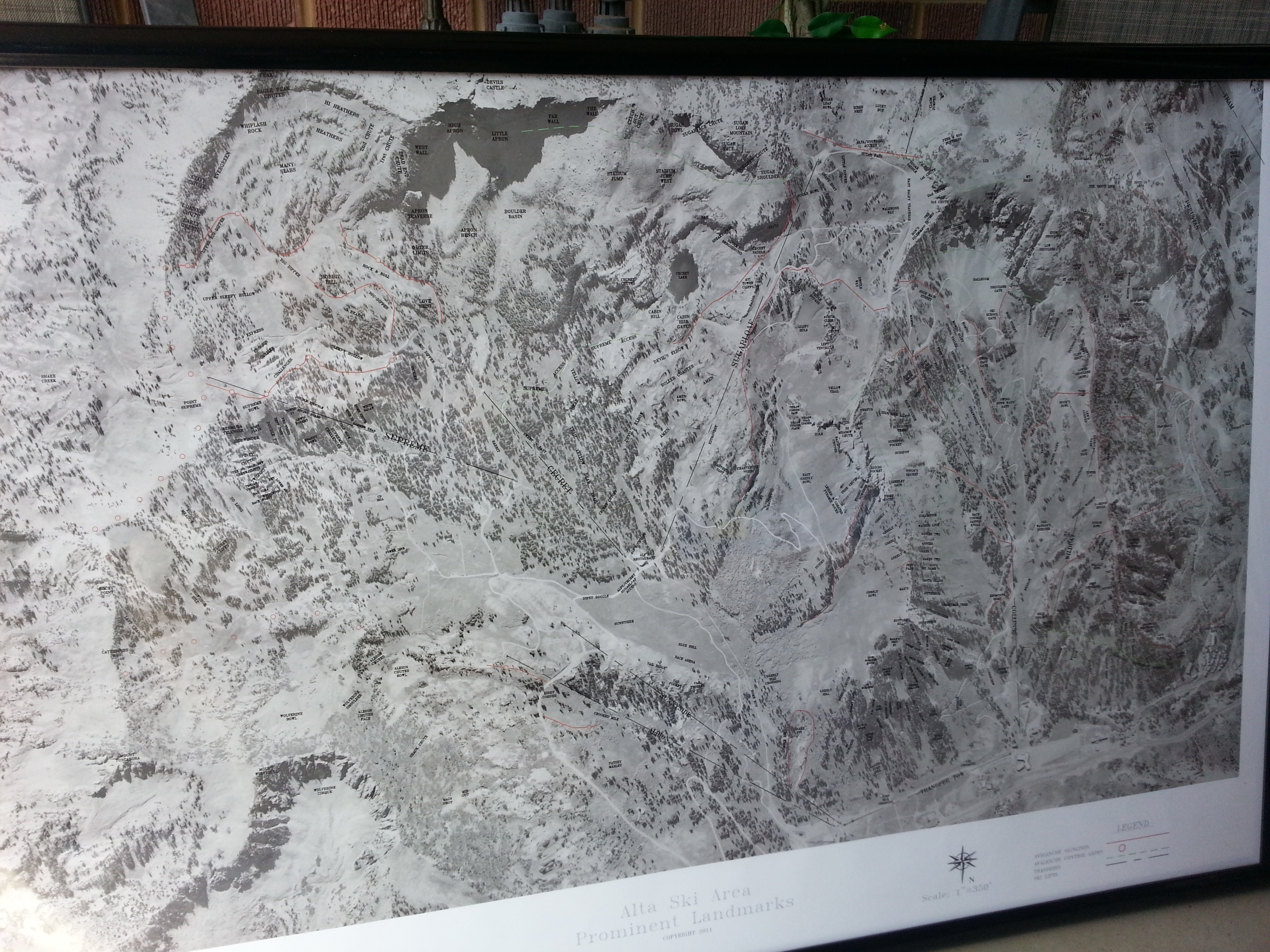 When viewed full-size (i.e., clicking on the image, then clicking it again) you can read *most* of the names, although some of Wildcat gets blurry.
I'll mark this topic as a sticky to serve as a reference.
Those who would like their own copy of either the Alta or Snowbird version (I have both framed and hanging in my bar, actually) can purchase them online for $24.95 each:
http://www.powdershots.com/additional.php?category=24
or at the mountain in Alta Ski Shop.