Administrator
Staff member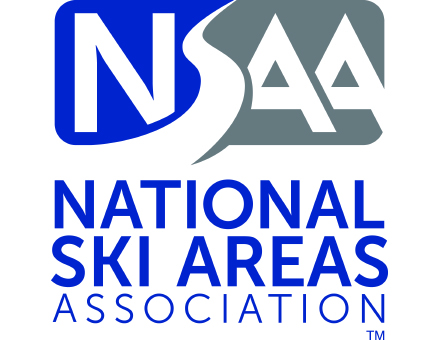 SAM Magazine—Lakewood, Colo., May 9, 2023—U.S. ski areas recorded record visitation for the 2022-23 season with a total of 64.7 million skier visits, according to preliminary data from the National Ski Areas Association (NSAA). That is a 6.6 percent increase over last year's record season. A...
www.saminfo.com
The preliminary number is 64.7 million vs. last year's 60.7 million barely topping the 60.5 million from the excellent 2007-08 and 2010-11 seasons. The NSAA report goes back to 1978-79 and the only time a new record exceeded the old one by as much as 2 million was 57.3 million in 2000-01 vs. 54.6 million in 1993-94.
This info came to my attention 3 weeks ago in Harvey's
NYSkiBlog
. My comments then:
64.7 is a very big jump for a new record. I can't say I'm surprised because last year (which was well below average in snowfall) surpassed (barely) the prior record high seasons of 2007-08 and 2010-11, both of which were outstanding snow years.

2022-23 looks very good on overall snowfall vs. average (tentatively around 119%) , but it was not so much an across the board great year like 2007-08 and 2010-11. Utah and California were off the charts this year, and adjoining states Oregon, Idaho, Wyoming, Arizona, and western Colorado were very good. Front Range Colorado, Montana, Washington and all of western Canada were no better than average. And the Northeast, which was excellent in 2007-08 and average in 2010-11, was distinctly below average this year.

The overall skier visit numbers seem to imply that the Epic Pass by itself didn't move the numbers that much, but Epic's ongoing growth (spurred by price cut a year ago) plus Ikon combined have. 2018-19, first year of the Ikon, was the point at which we started to hear jaded locals start complaining about excessive crowds. The 59.3 million visits in 2018-19 were the highest since 2010-11. While I ascribed that at the time as mostly due to being a good snow year in a decade with many subpar ones, 2016-17 was as good and skier visits were only 54.8 million.

These press releases come from the Kottke Report. Later in the summer there are supplemental economic and demographic reports. Unfortunately NSAA has become stingier about distributing any of these detail reports, including the preliminary one from which the current press release is based. 2020 was the last year I got one.

I have demographic info from 1998, 2009 and 2019. Skiers born between 1944 and 1963 comprised 37.6% of 1998 skier visits, 27.8% in 2009 and 16.3% in 2019. So for those who think there's an imminent collapse of skier visits as baby boomers age out, the reality is that most of that aging out has already happened.
The press release does not have much detail but mentions the Rocky Mountain region new record of 27.9 million. Essentially all of the growth in skier visits is coming from the Rockies. The prior record was 25.3 million last year and the highest year before 2019 was 22.3 milion.