After spending just a night in Rossland, we moved over to Nelson for 2 nights to ski at Valhalla Powdercats. This cat operation has some very steep terrain - and typically runs just 2 cats - compared to the 3-4 that can be in operation at Big Red. This is definitely not the operation for first-time cat skiers.
Logistics for Valhalla are a bit of a pain in the ass. The base operations/check-in facility is already off the main highway down a bit of a sketchy road. After checking everyone in - you are then in for another 20-minute bus ride followed by another 20-minute cat ride. Therefore, you have to get up quite early to ski here. I don't think there are too many multi-day skiers. They are now owned by the Baldface Lodge operators, but there is no connection/reciprocity. The guides said Valhalla's terrain is significantly steeper and the experience much more rustic.
They had an excellent avalanche training where they had all the beacons buried ready to go, and forced you to use all the equipment. They also had are your food laid out in a bag so you could be constantly eating/snacking throughout the day - good selection.
Also, Valhalla prices itself significantly above the competition like Big Red and K3. - about a 50% premium The price point for Valhalla is $800 CAD while Big Red and K3 are $500 CAD. I am not sure that premium is quite warranted. You are almost approaching heli-skiing cost at that stage.
Conditions were quite good on N,E and W aspects, but quite variable on S aspects. However, with their terrain setup, it's hard to avoid some south-facing terrain. It had been about 4 days since the last snowfall. The guides tried to take us into the trees on south-facing terrain, but often the trees proved to be uncomfortably tight at times and did not necessarily yield better snow. The highest elevation was very similar to Big Red topping out at 7500 ft vs 7300 ft - but the Valhalla range is a much better snowy micro-climate.
Terrain map for the day. Valhalla pushed closing late than any other operation - nearly 3:30 pm allowing for 12k vertical day.
The cat driver was especially talented at getting us up on some of the scary traverses/ridges.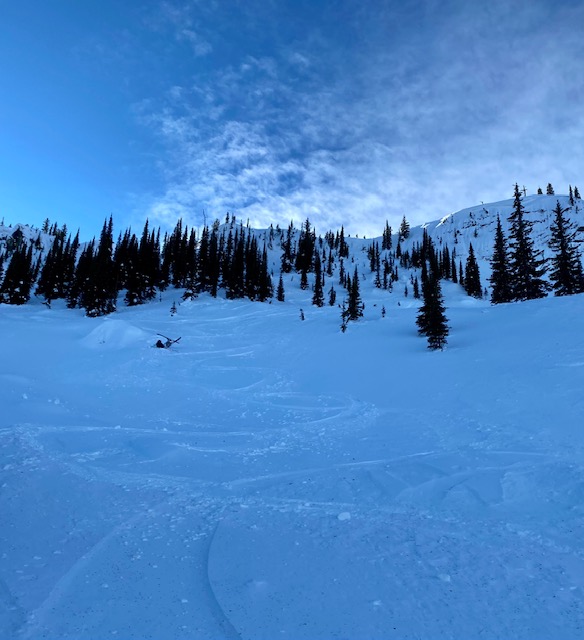 We also firebombed dead trees.
Very scenic with the inversion occurring.
Token glamor shots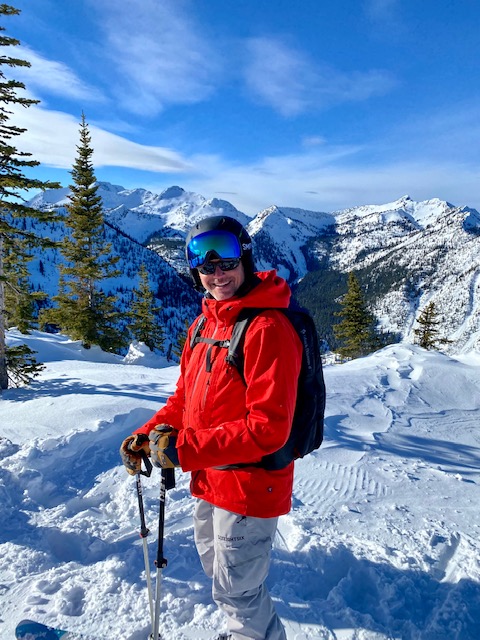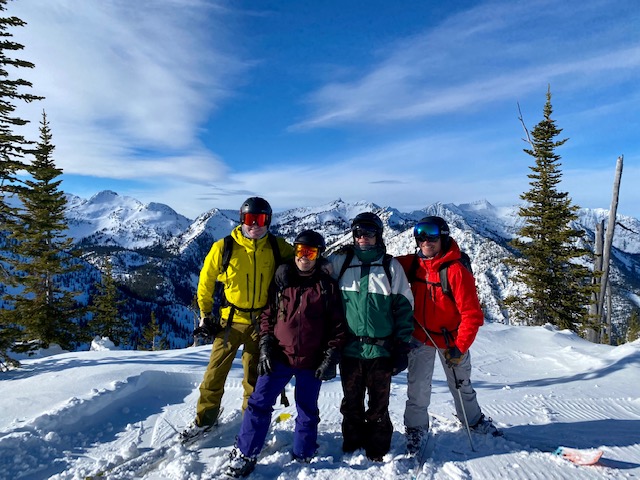 Some steeper stuff
Big old cedars
One of our guides. The lead guide was Josh.
Steep stuff off all the ridges
One of our guys decided to abandon the last run. He had time for a photo shoot with the cat driver. No words.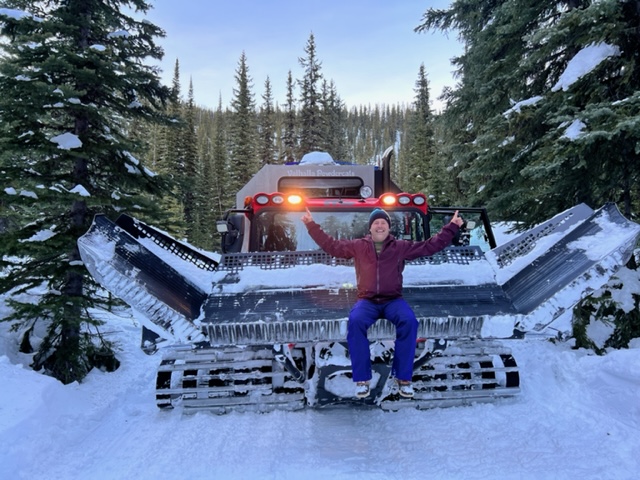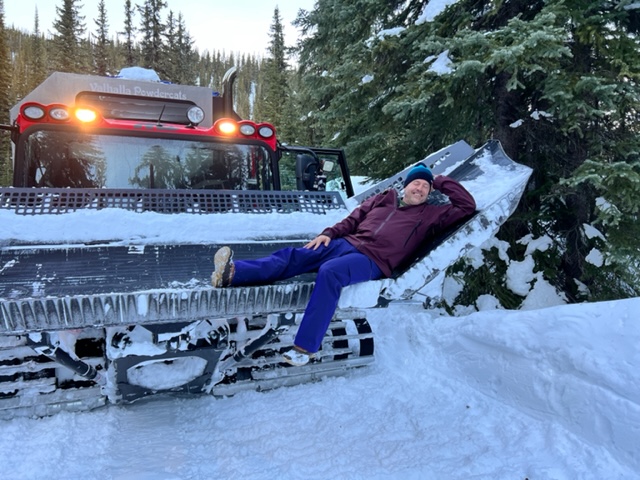 Overall, I would highly recommend Valhalla. Not epic blower - more like a solid 6-8" on the favorable aspects.
Last edited: