More racing.
2nd race this year for my son at WP. After some ups and downs in temps at end of March, this past week brought cold and snow for a couple days to the central mtns. So multiple conditions depending on exposure and elevation and as things should warm up again for a few days, also based on time of day.
I had leftover 6-8" powder turns on Eagle Wind (not a ton, but far more than I would have expected), packed powder on a number of slopes, firmer with some packed powder (S and very low altitude), soft or slightly slushy (flats and very low altitude by early afternoon), etc... never fully softened on N or E areas and was surprising to only be mid 30s at the base by mid-afternoon. For comparison, by the time I reached home on the flat lands it was 71F down here...
Having to work in the race logistics makes for a lot of traversing around at times but I managed a few early laps on Panoramic/Sunnyside. Groomers were great up top but a bit firm/chalky in ungroomed areas. And of course some winter on scratcher stuff on Sunnyside.
A second foray after first race run finished was to Eagle Wind which was highly variable with some powder, some soft, some chalky, some firm, slightly icy and softening in the sun versions of snow all within a few turns of each other. The one side of trees (skiers right, but not too far right) being the wintery stuff. I took several laps as quick as I could before heading back to the race.
Even the Cirque was open, so for the moment full operation still. Felt like pretty close to average snowpack. In theory they will stay open well into May this year.
Plenty of chairs with people on them but generally less than full and no real lift lines. I assume the warmth in Denver kept people home.
Panoramic early (prob upper teens up top early)
Pano/sunnyside bases
Arrow lift is shut for the season, so lots of Gondola time for this race...
Looking NW from top of Eagle Wind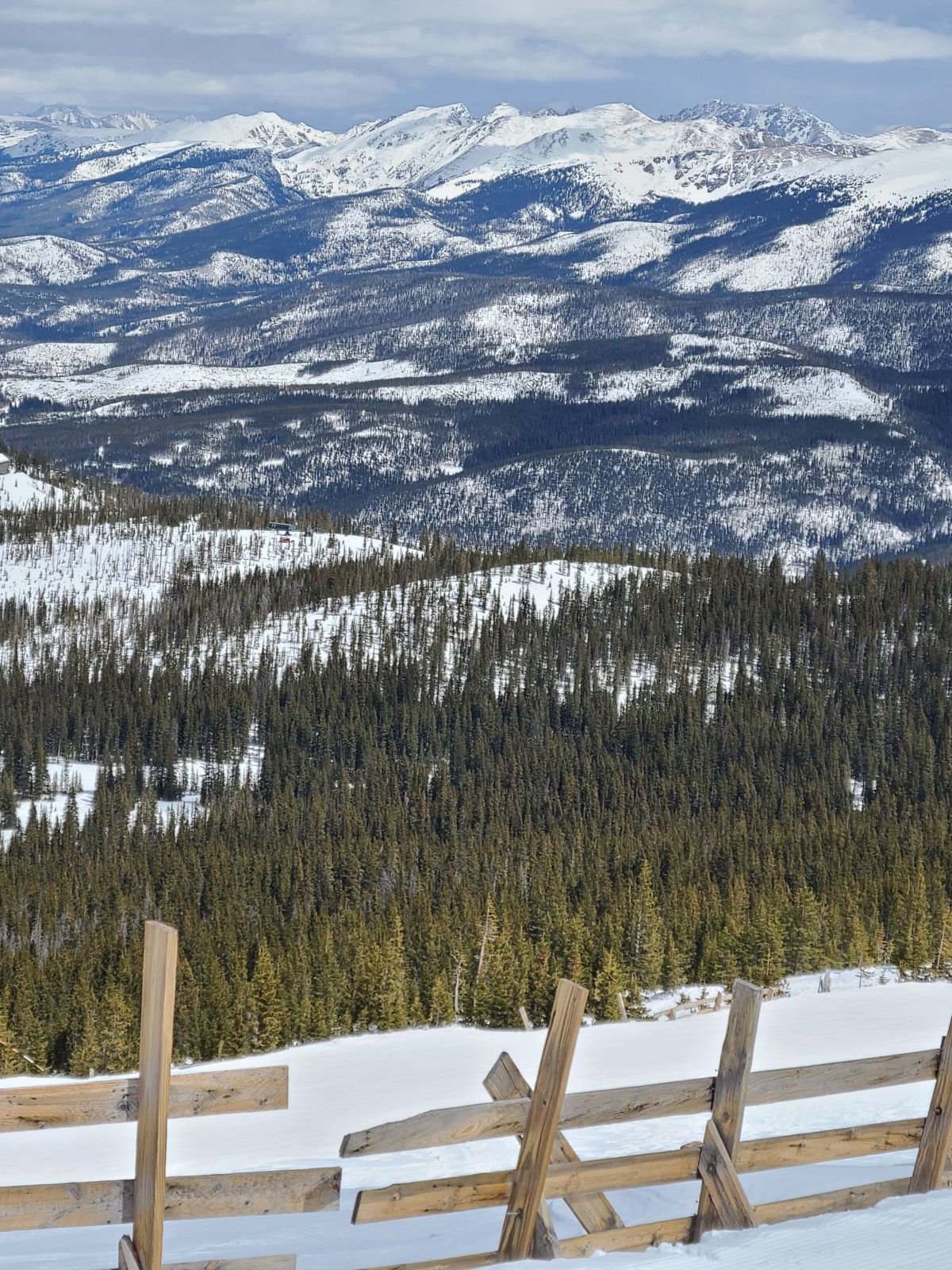 Looks like some decent avi's must have come down from parts of the Cirque terrain..
Any biologists? Psychologists? On the run out trail to Eagle Wind.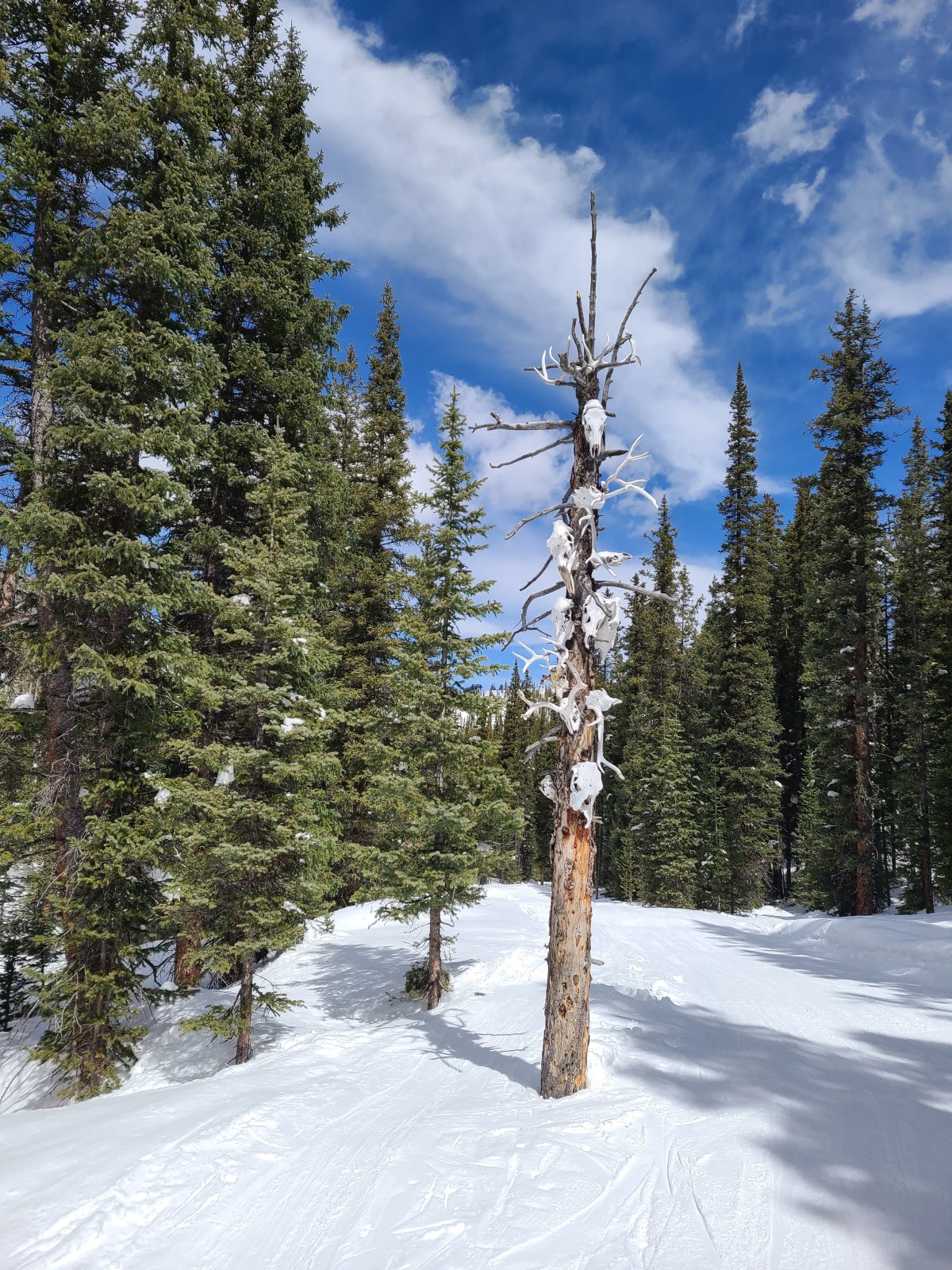 Eagle Wind
I'm pretty sure I've never seen skis mounted on a car like this before... anyone else?