For my final ski weekend of the season, I headed back to Colorado to get a few more days on my Loveland season pass. After a couple hours on Route 285 through expansive unpopulated valleys, you turn right onto Route 50 and head up toward Monarch Pass:

Even though all of the snow in the Front Range has melted, including the storm in mid-March that dropped up to two feet on Denver, up here there's still 100% coverage.

The people in the SUV next to me had this cute pitbull, Ollie, who quickly made friends with the parking attendant: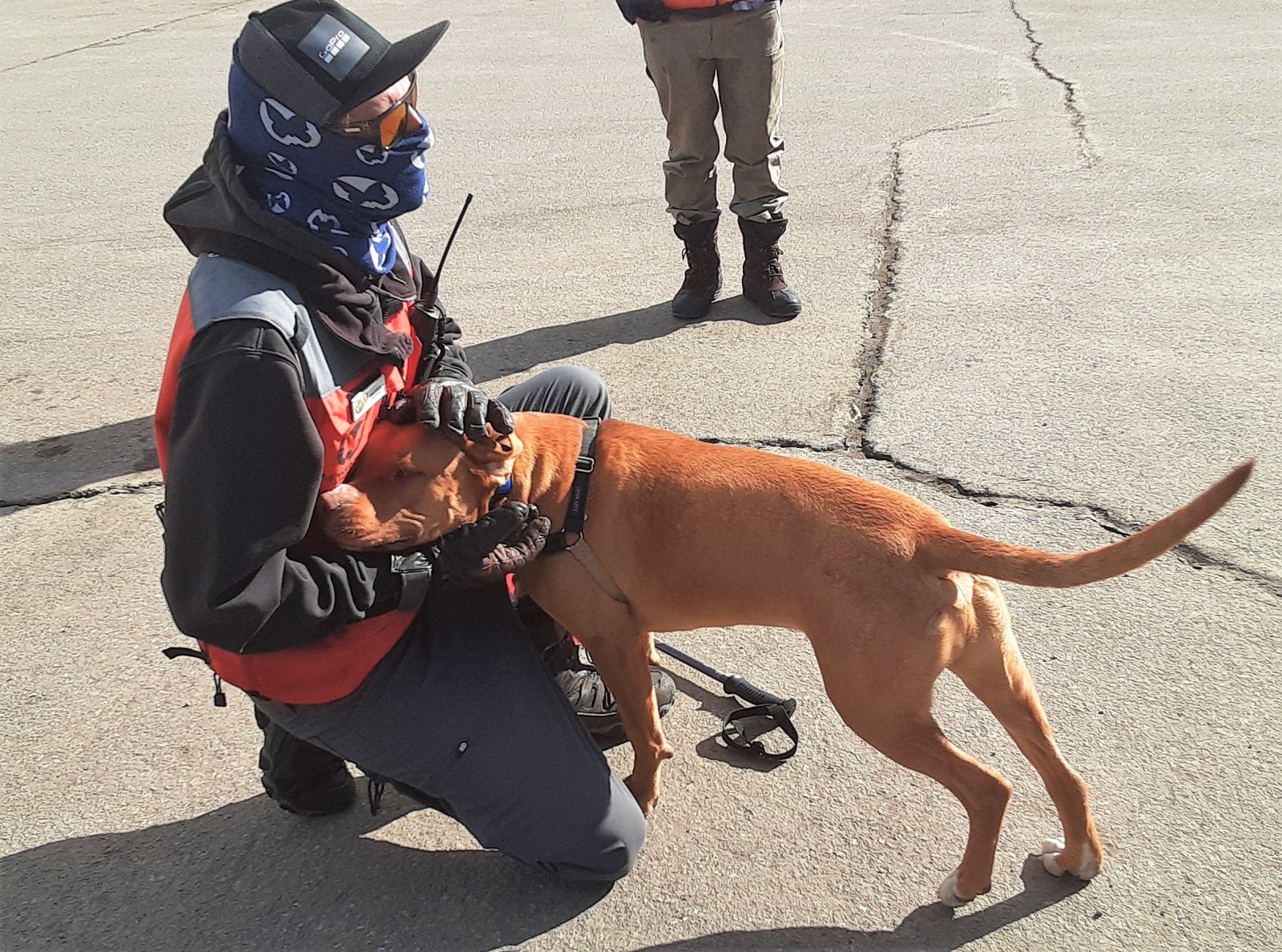 Similar to Loveland, Monarch has had a subpar winter and is 50 inches below its annual average. Tony assured me that their brochure quote of 350 inches is exaggerated.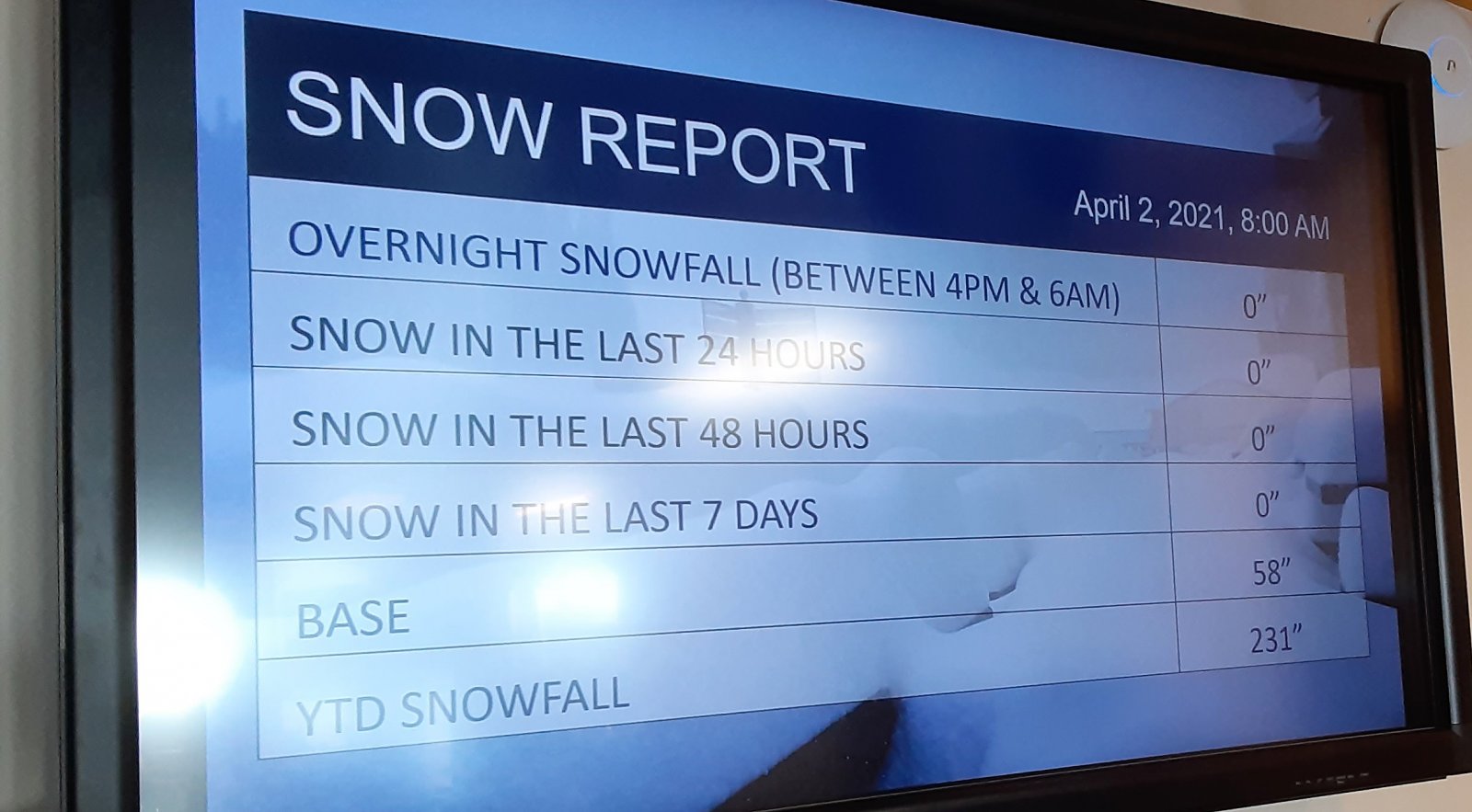 Monarch is located right on the Continental Divide, so it's basically east-facing: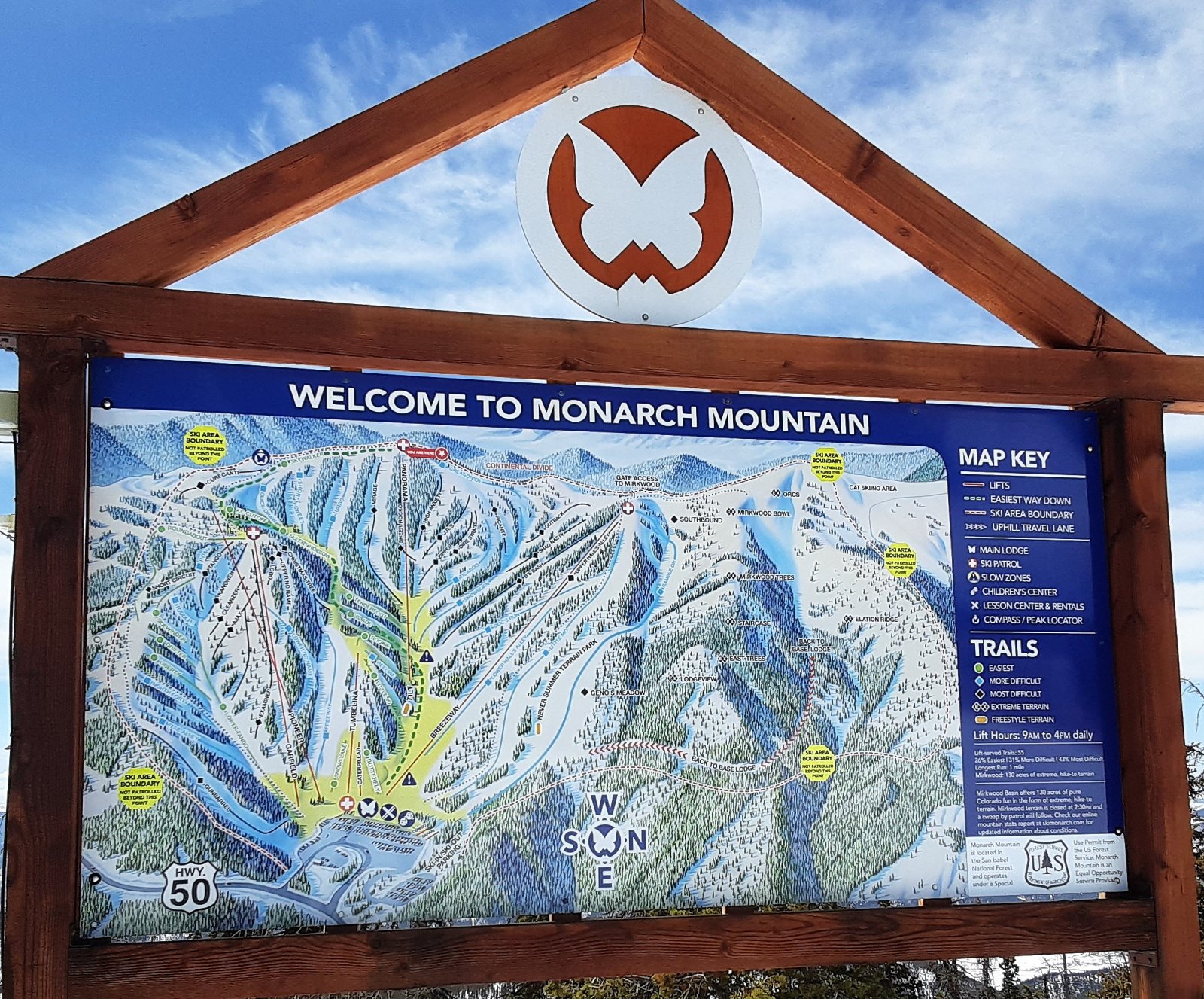 With a majority of intermediate terrain (and a few steep sections mixed in), trees that go to the summit, and no rain ever at this high elevation, I've always encountered nice conditions here. Temps in the low 40s and blue skies were just right for excellent spring skiing: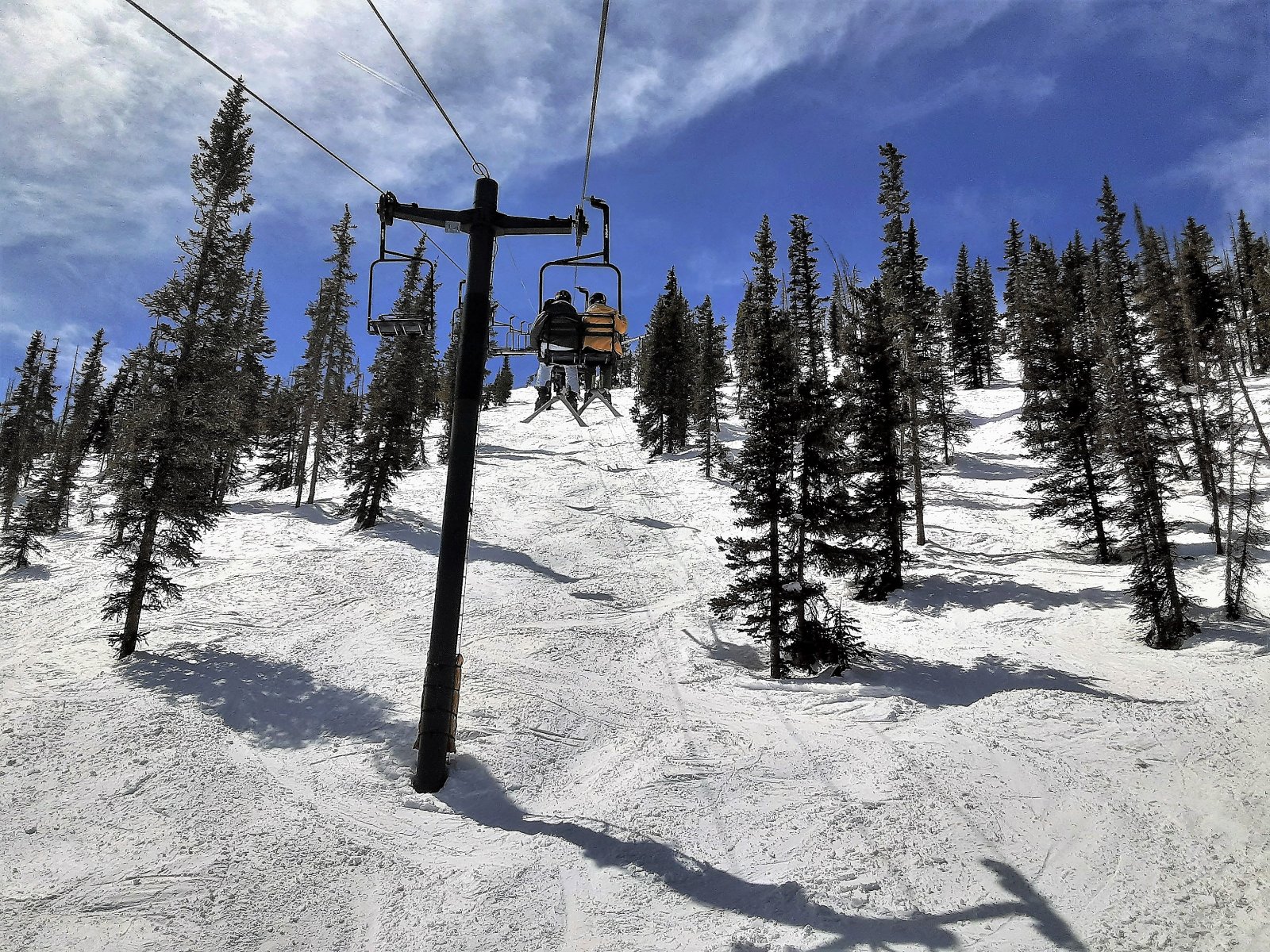 Even on a busy Saturday, there was plenty of elbow room. Impressive how Monarch spreads people out across its relatively small footprint of less than 700 lift-served acres: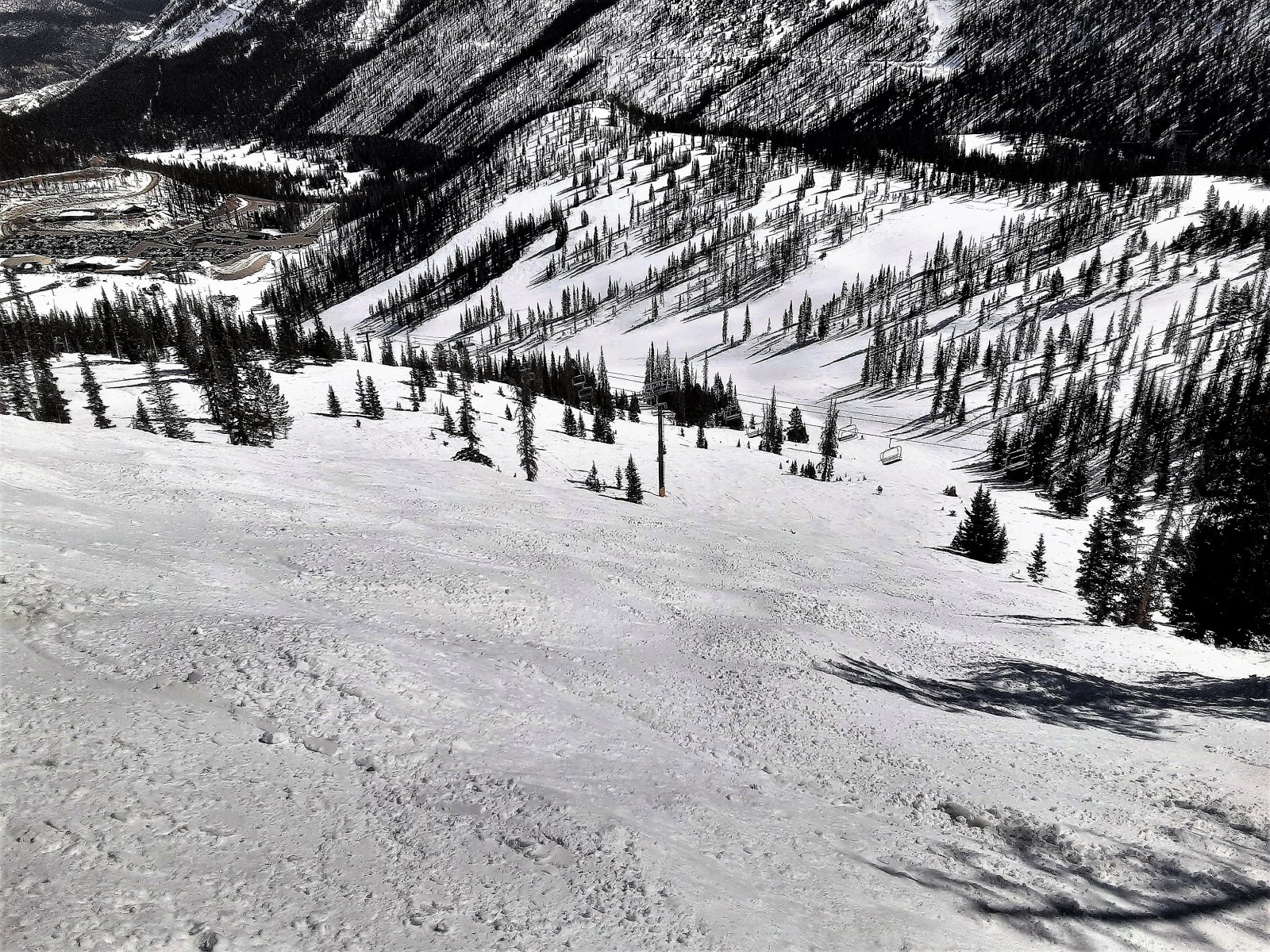 Little Mo is a beautiful rolling trail that I did eight times in a row to start the day. By 9 am, the sun had softened it up perfectly: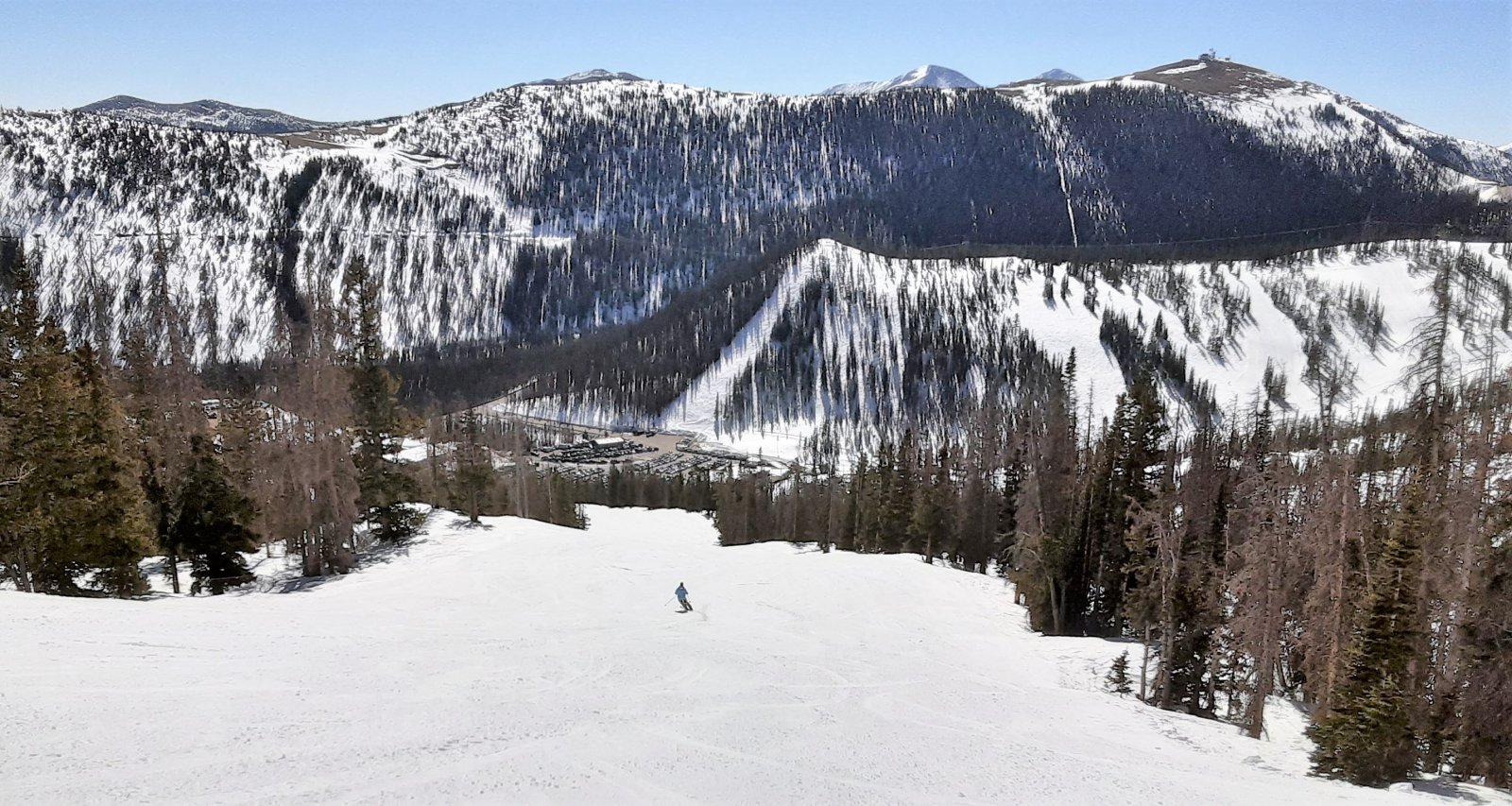 Looking down on the Turbo trail: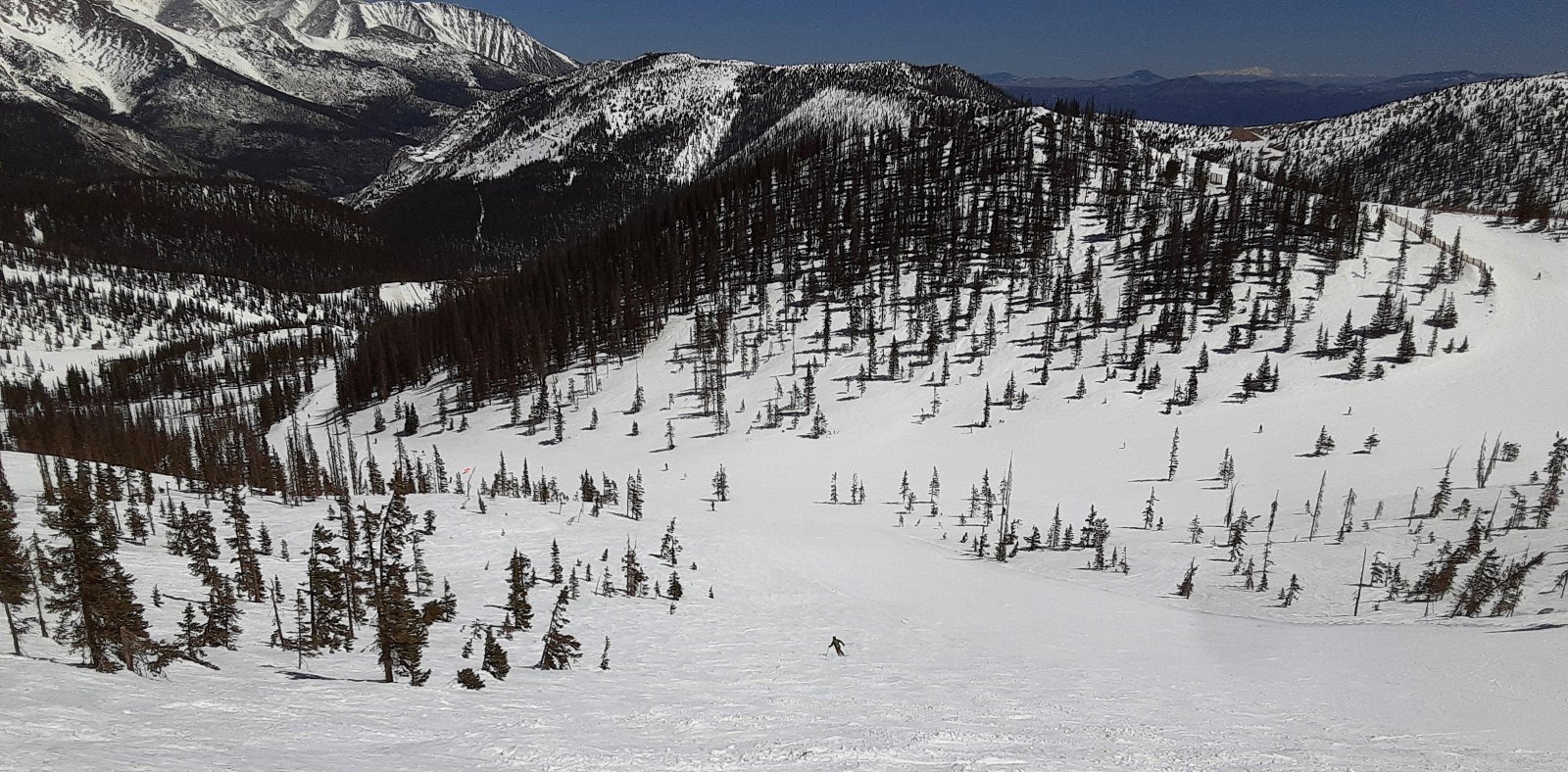 I've done this hike a few times before and it was absolutely worth it but during this time of year, if the snow hasn't been groomed or compacted by skiers, it's tough going so I took a pass --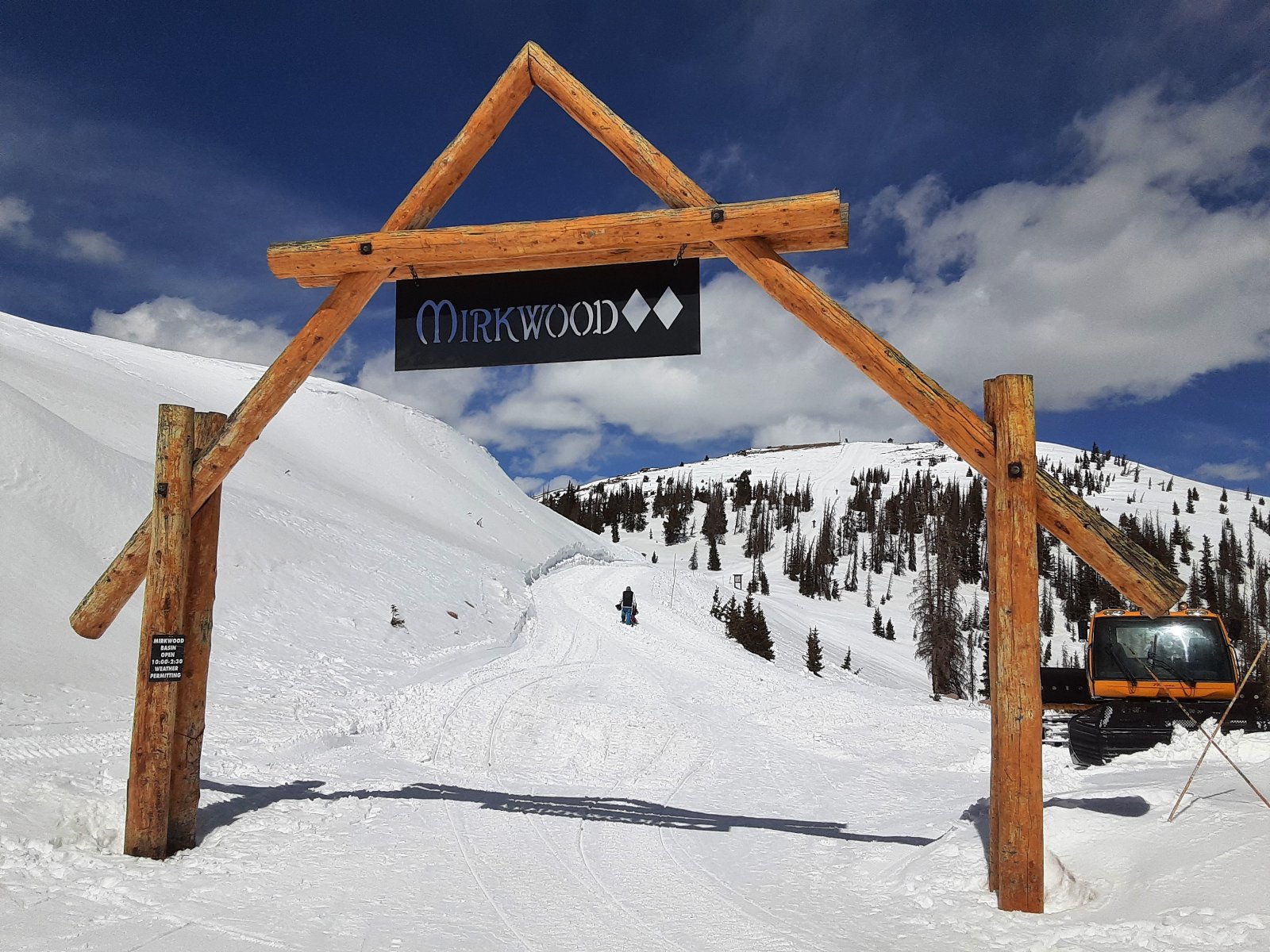 -- and headed over to Outback Bowl, straight ahead, which is always fun: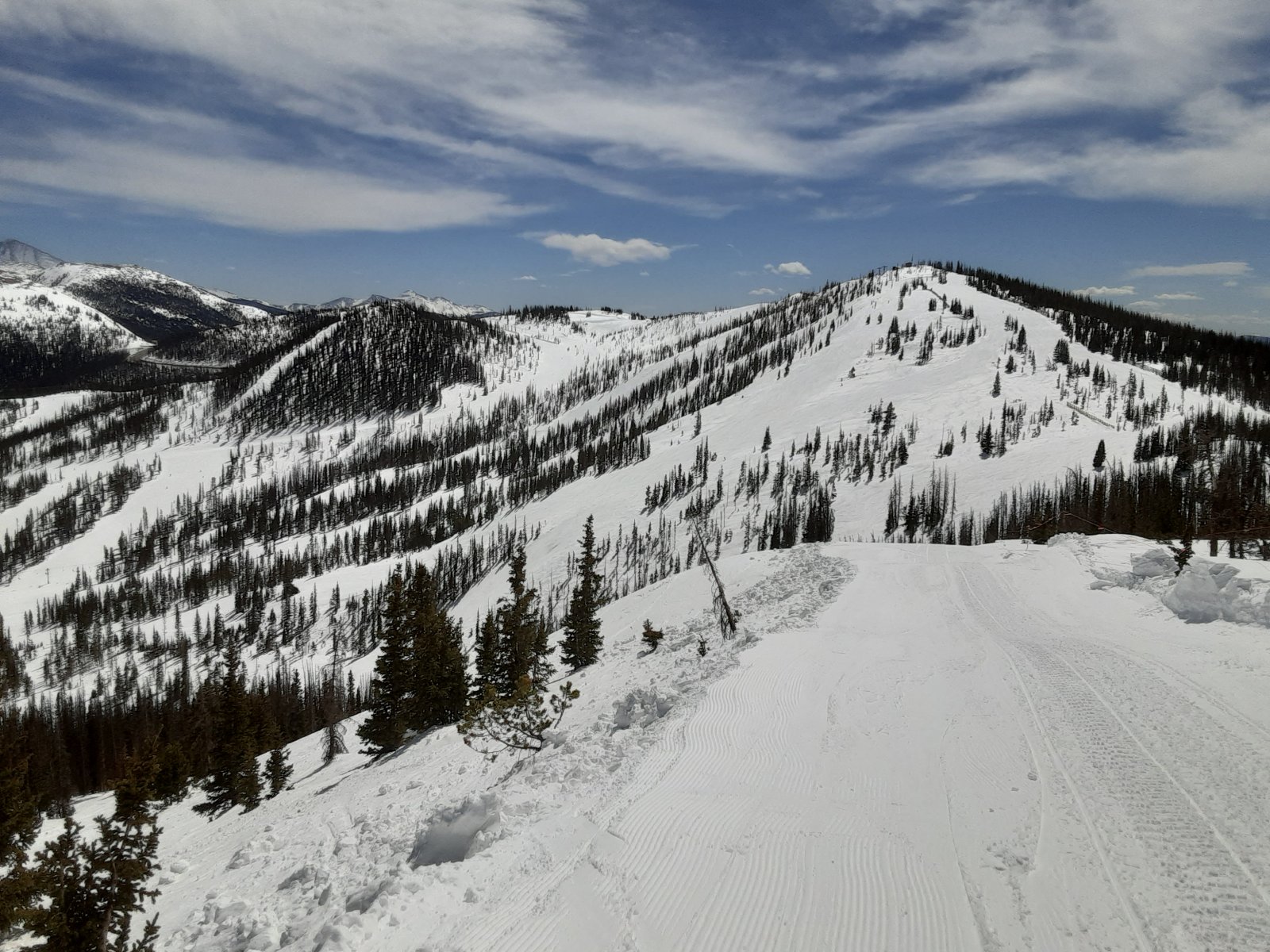 I skied basically nonstop from 8:45 to 2:15, at which time my legs were getting tired and the flats heading into the lifts were getting a bit grabby, so I headed back into Salida to check out the cute town with lots of brick buildings. Monarch ski area has its own store, on the left: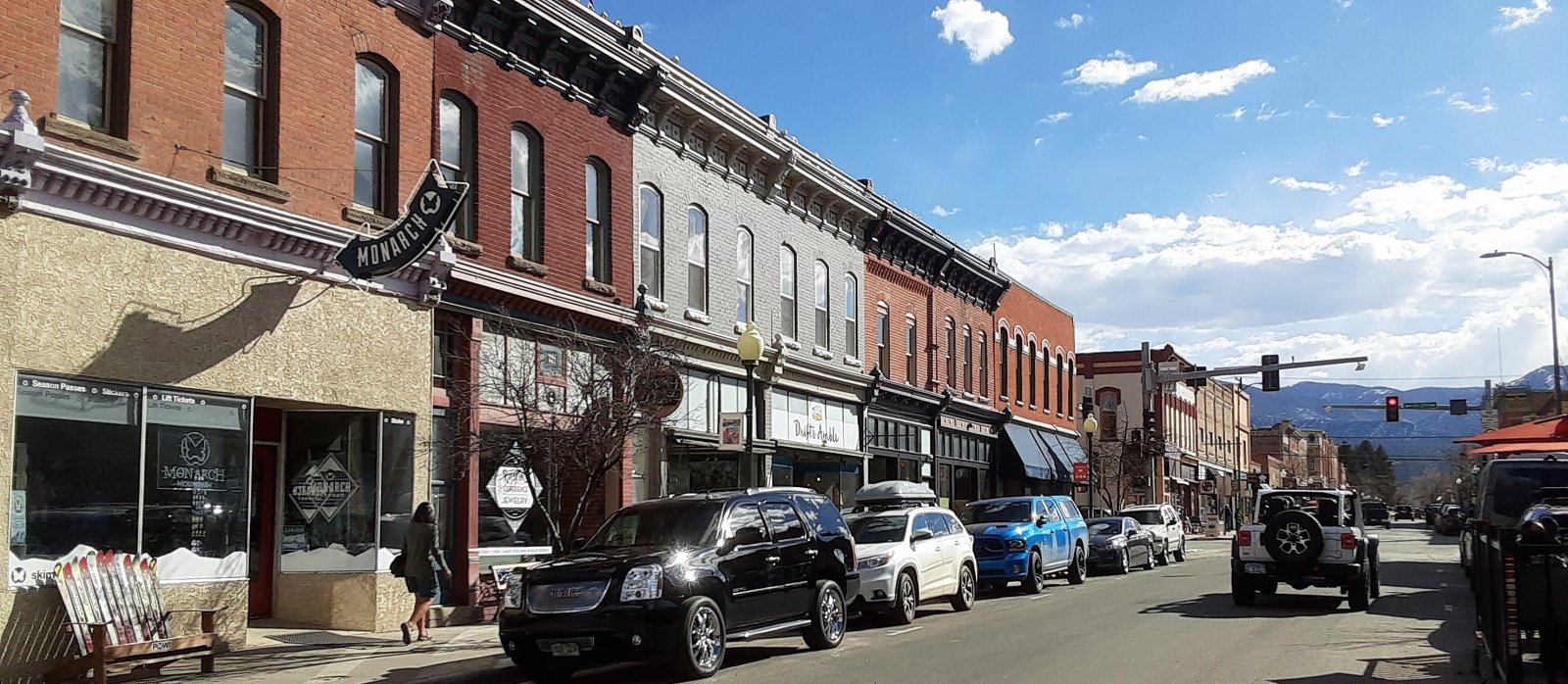 Snow-capped mountains are visible in almost every direction, including from the town park: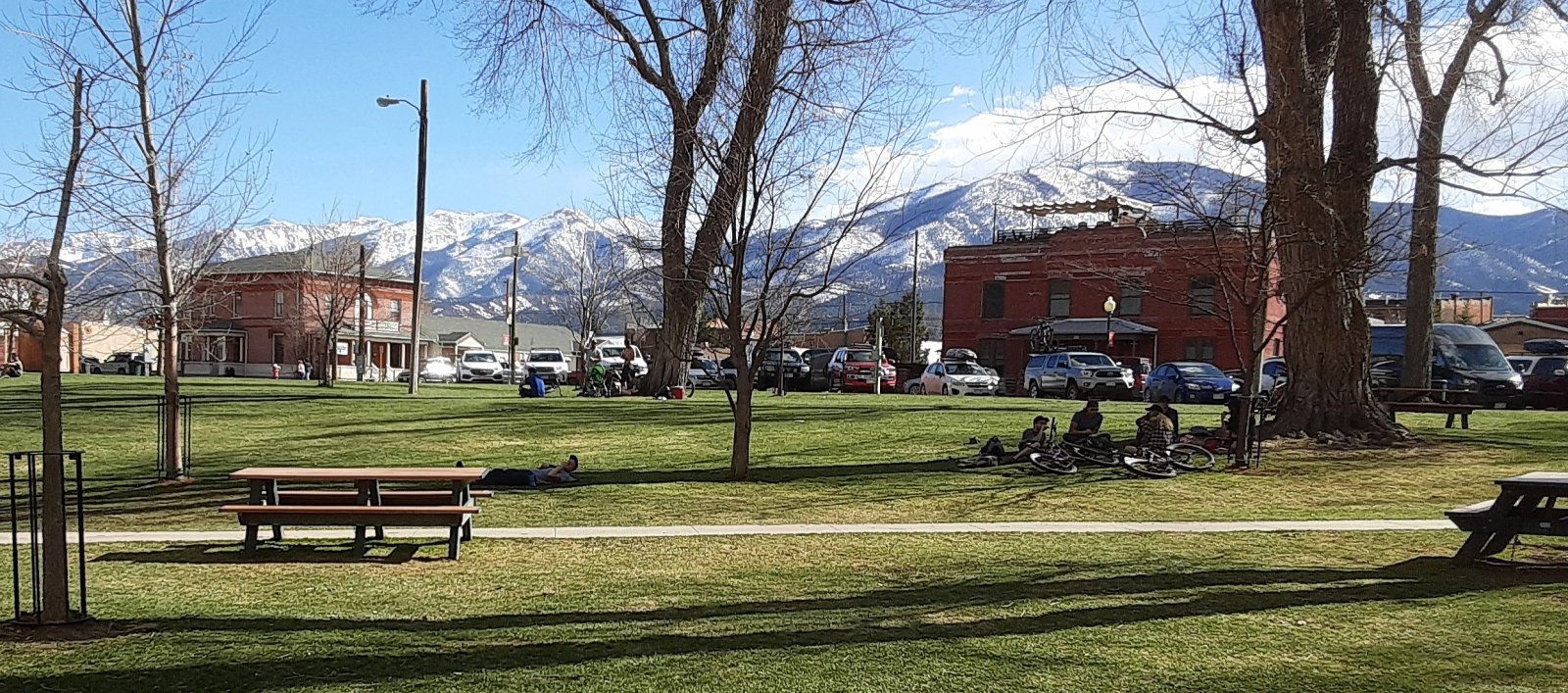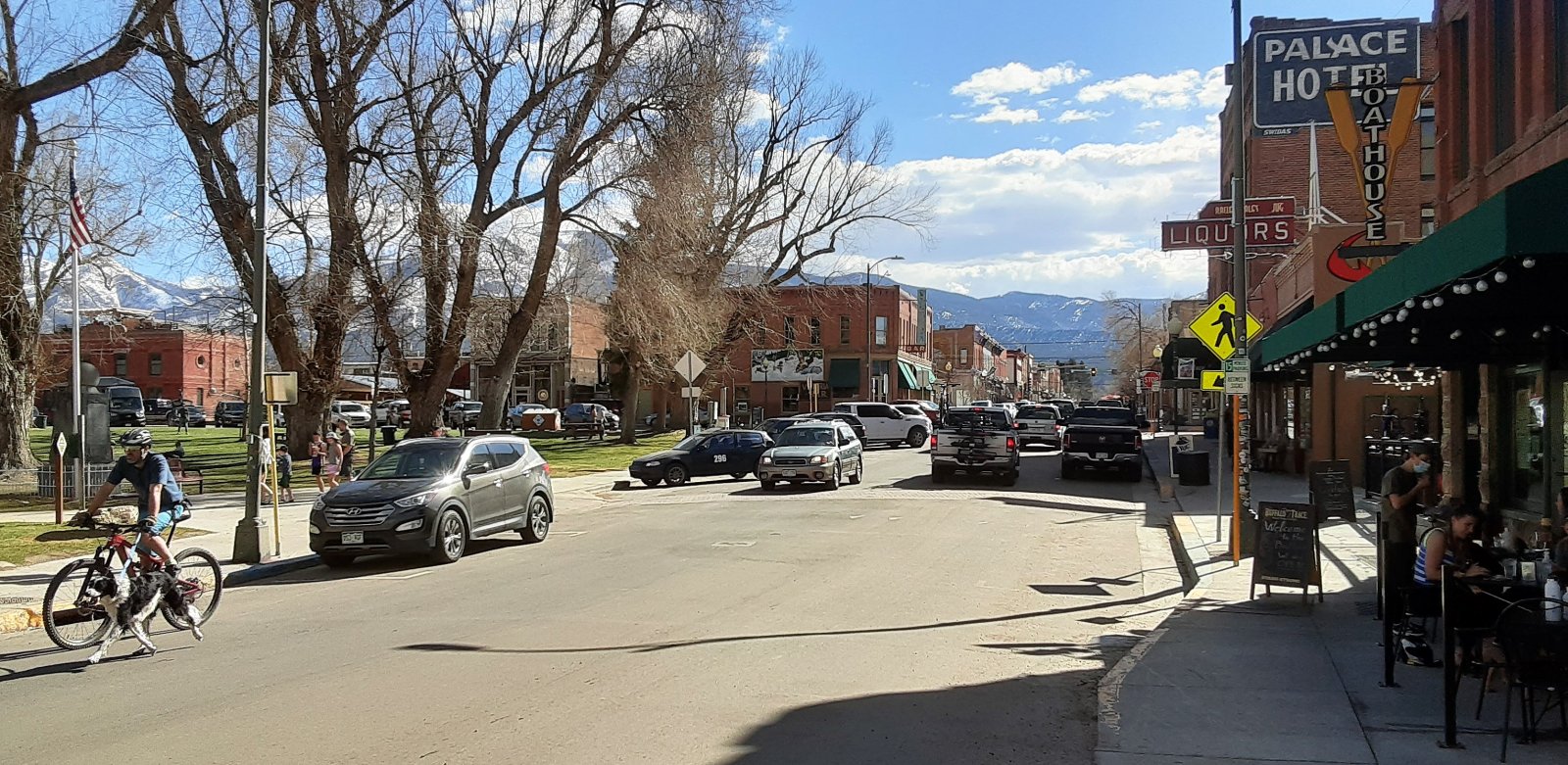 The Great Divide restaurant, where I had drinks and an early dinner on their outdoor stage: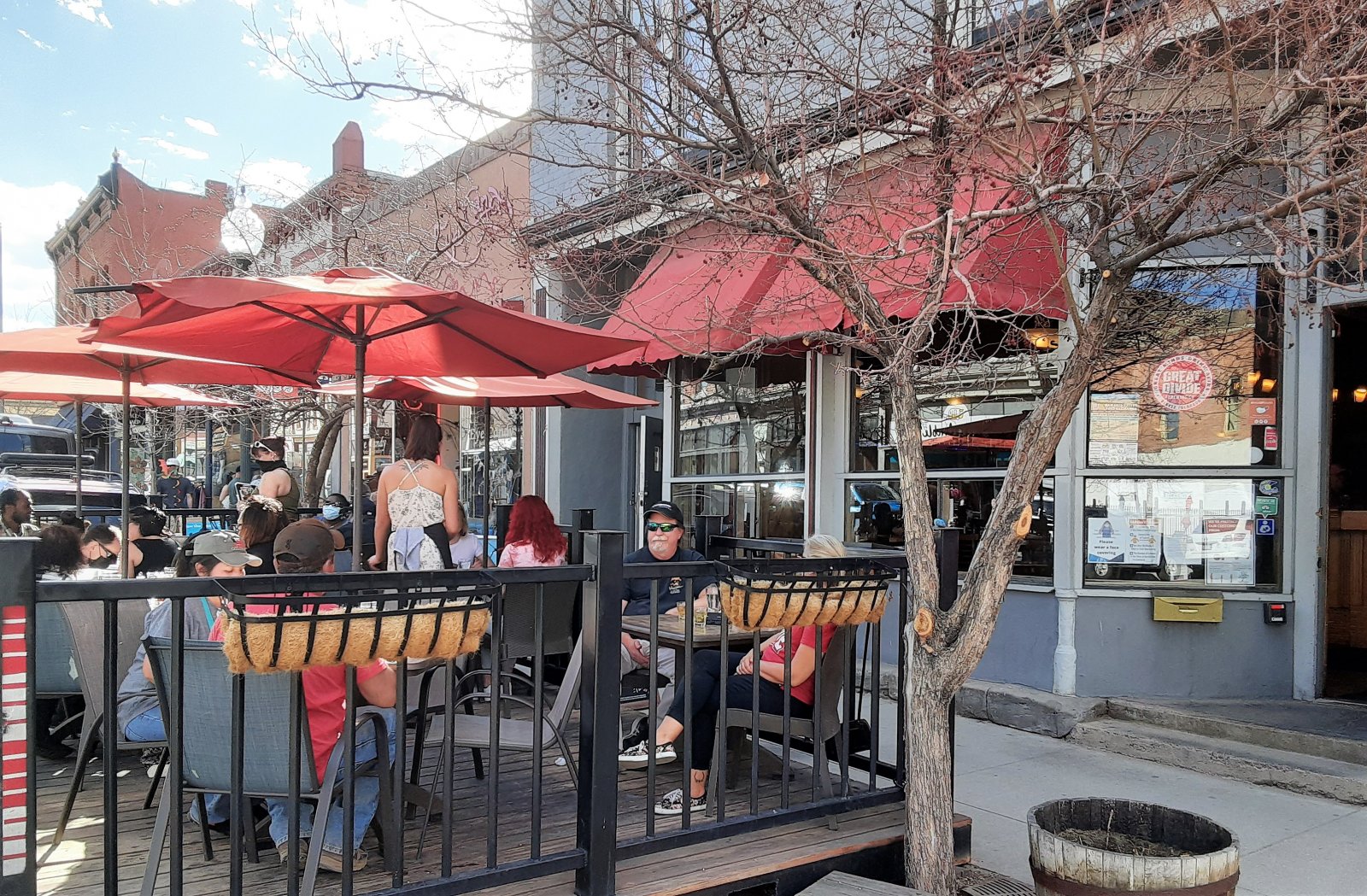 The Arkansas River is a big attraction around here for all sorts of recreational pursuits, including right in town, where people were swimming, rafting, fishing, boogie-boarding, biking, walking, playing fetch with their dogs, etc. I went in to my knees and the water wasn't as cold as I'd expected given the snow runoff that was feeding it.