Following picture-perfect spring skiing at Monarch, more of the same appeared to be on tap for my final day of the season, at Loveland. As I drove from Salida on scenic Route 24 in the early morning -- through Buena Vista, stopping for coffee in Leadville and continuing past Copper Mountain onto eastbound I-70 -- the sun was shining and predicted temps of 50 at Loveland's base didn't seem entirely out of the question.
Driving into the main parking lot at 8:15, a good hundred cars were already there with people who had the same idea as me. Skiers in line were raving about the previous day's corn and I joined them in looking greedily at the southeast-facing terrain over the tunnel.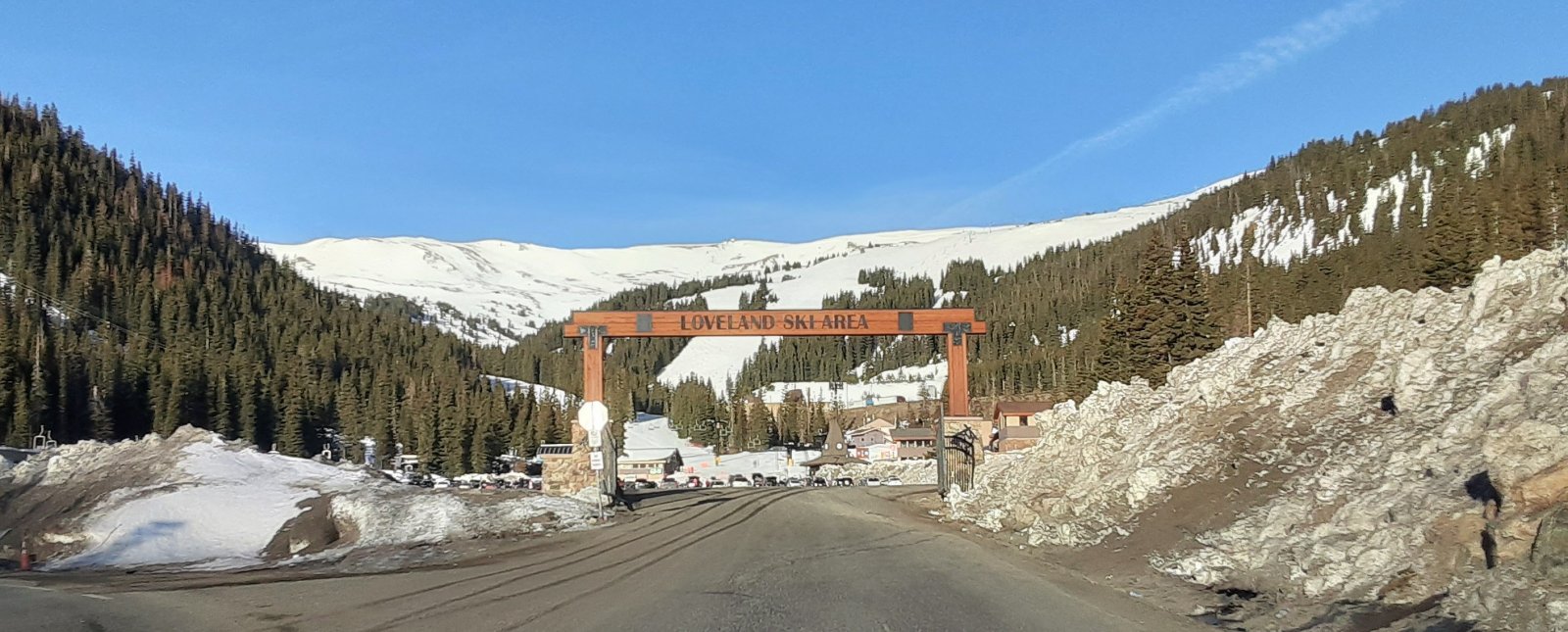 As the lifts opened at 8:30, directly overhead and to the west was mostly blue sky; however, a big cloud bank to the east floated across the sun. Figuring that would be temporary, I took the traverse to the skier's left and arrived as they were dropping the rope on the Lift 8 sector over the tunnel.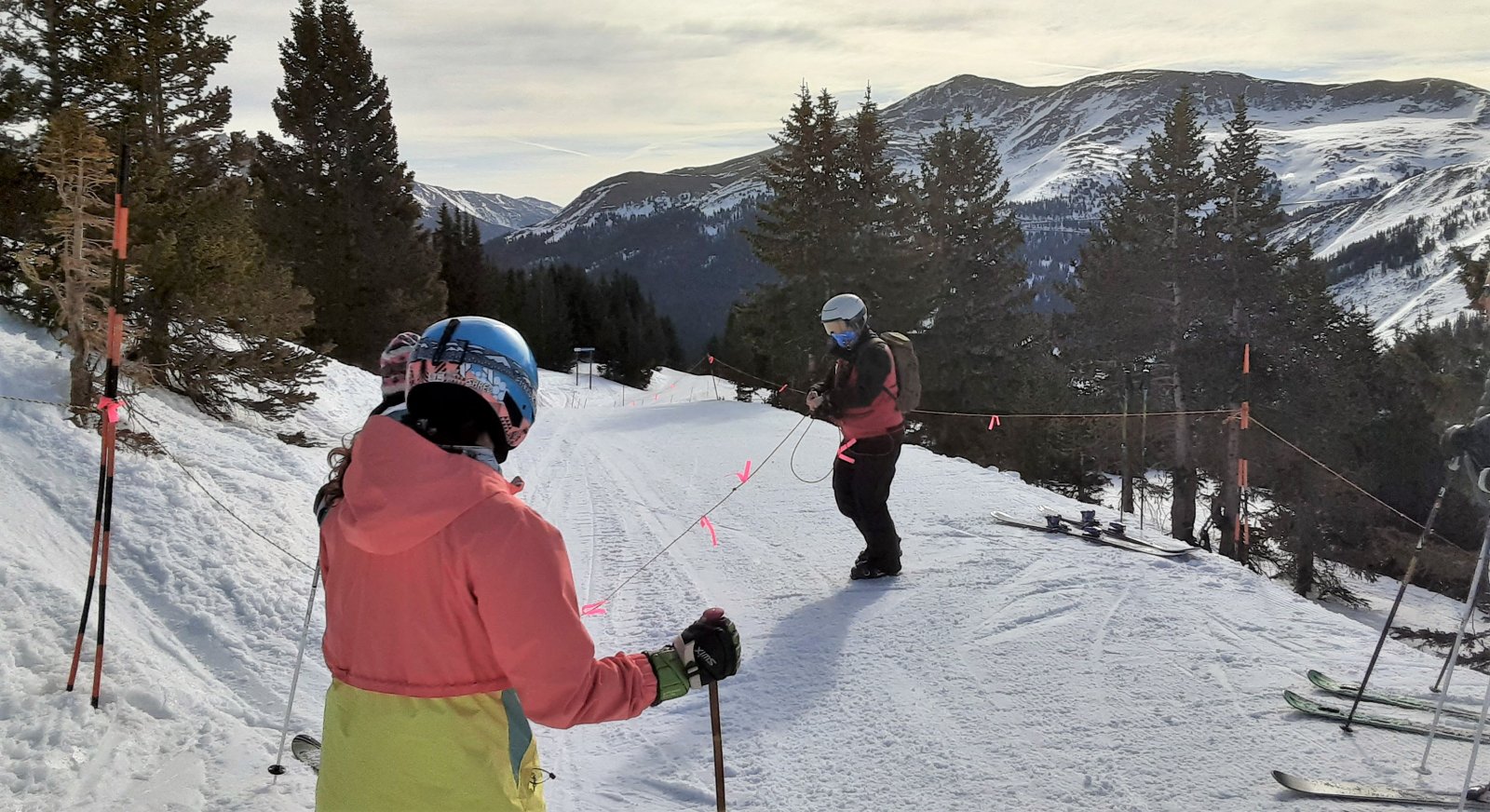 Over the next hour, I tried my best to find the same velvety snow that was on similar facets at Monarch first thing in the morning; however, no sun + 12,000-foot elevation kept things rock hard and the cloud cover to the east wasn't budging.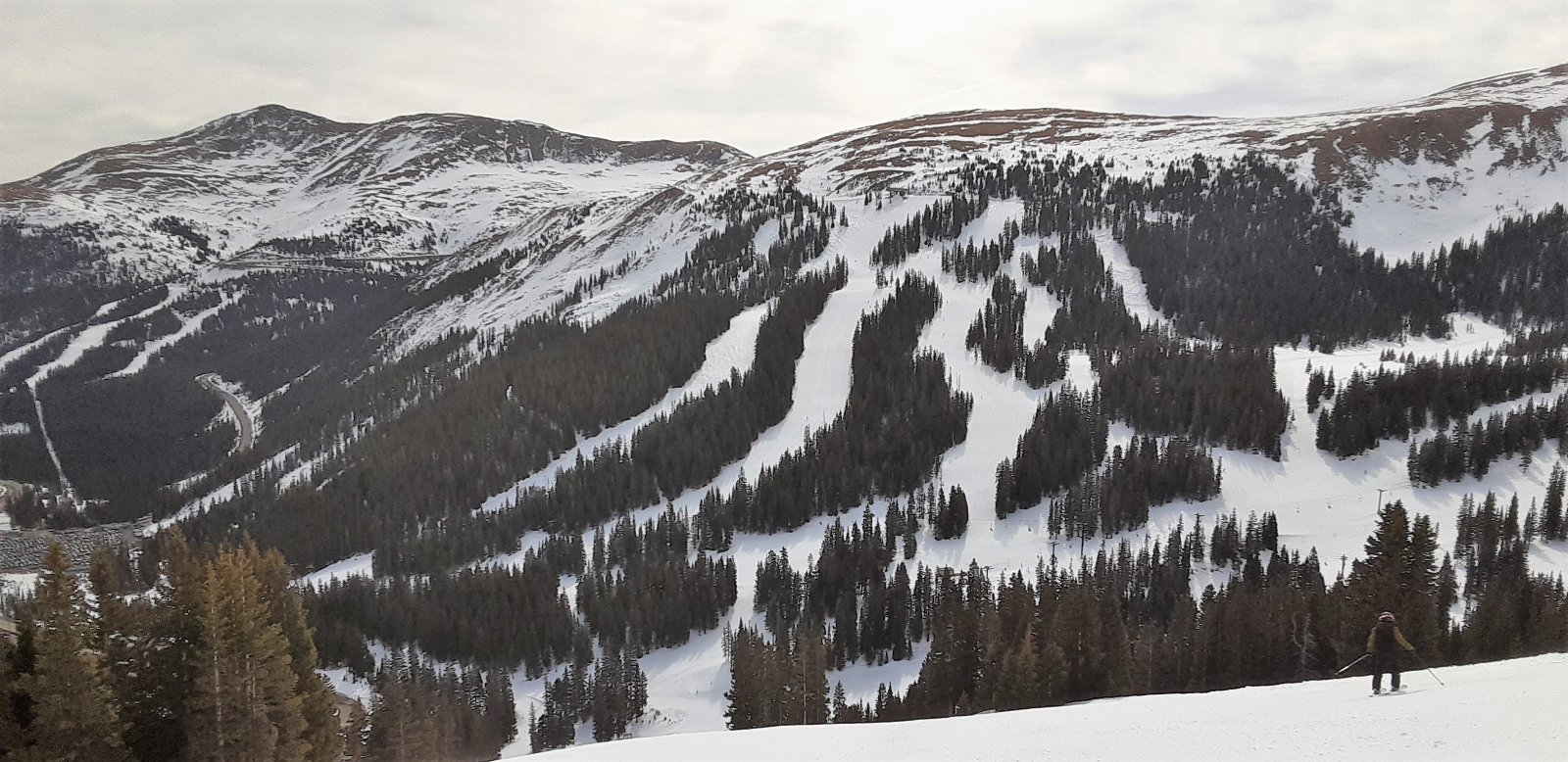 90 minutes later, it was clear that the expected warm-up wasn't happening so I went back to the north-facing terrain off the HSQ. With a full parking lot, that lift, usually Loveland's busiest, was ski-on at 10:15. Even the penguin was perplexed.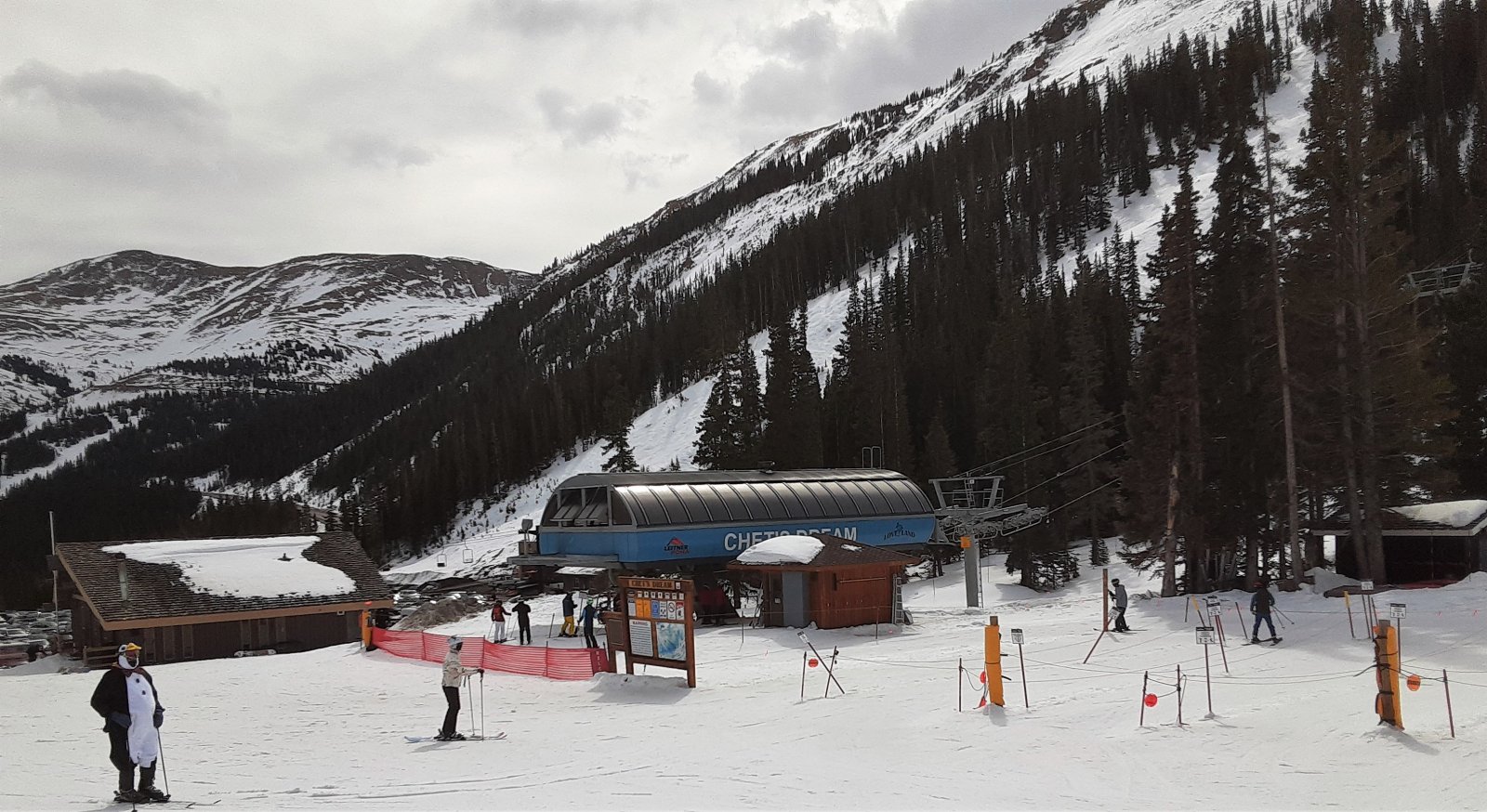 I spent the next two hours making trenches on the loose winter snow before packing it in at 12:30 to head back to Denver for Easter dinner with my family. Heading down-canyon, often at 75 mph, I made it back to my brother's house (where it was 81 degrees) in only 49 minutes. While playing cornhole in the sun, they couldn't believe my tales of bulletproof snow.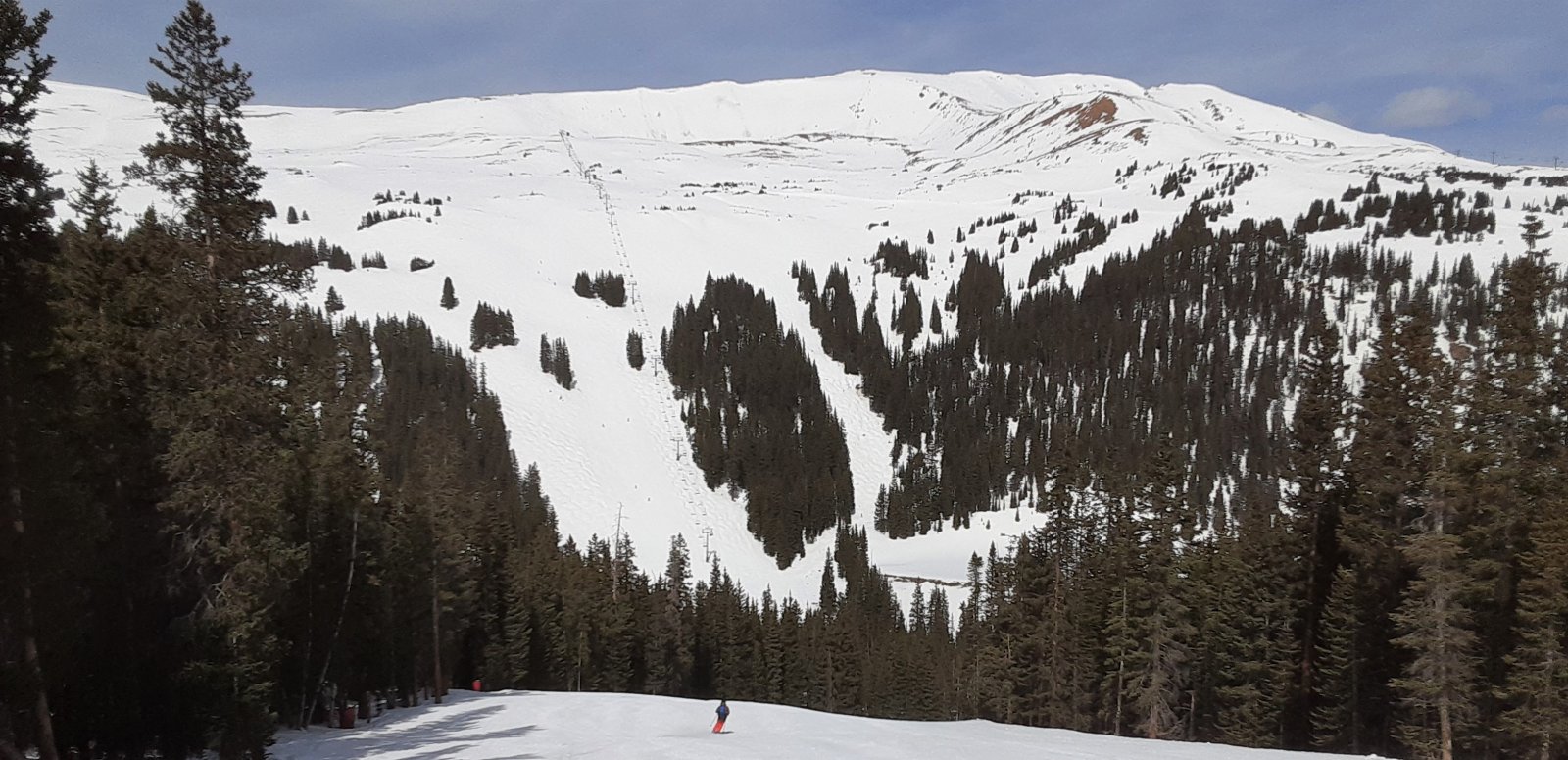 In short, it was the only one of my 13 western days this winter where conditions weren't really nice. Still, my season was decent enough given the challenges: 16 days total and it's time to transition over to golf and mountain biking.