Administrator
Staff member
Friday was another blue sky day at Refugio Cochamo.
We left camp about 9:45 and crossed a calm river.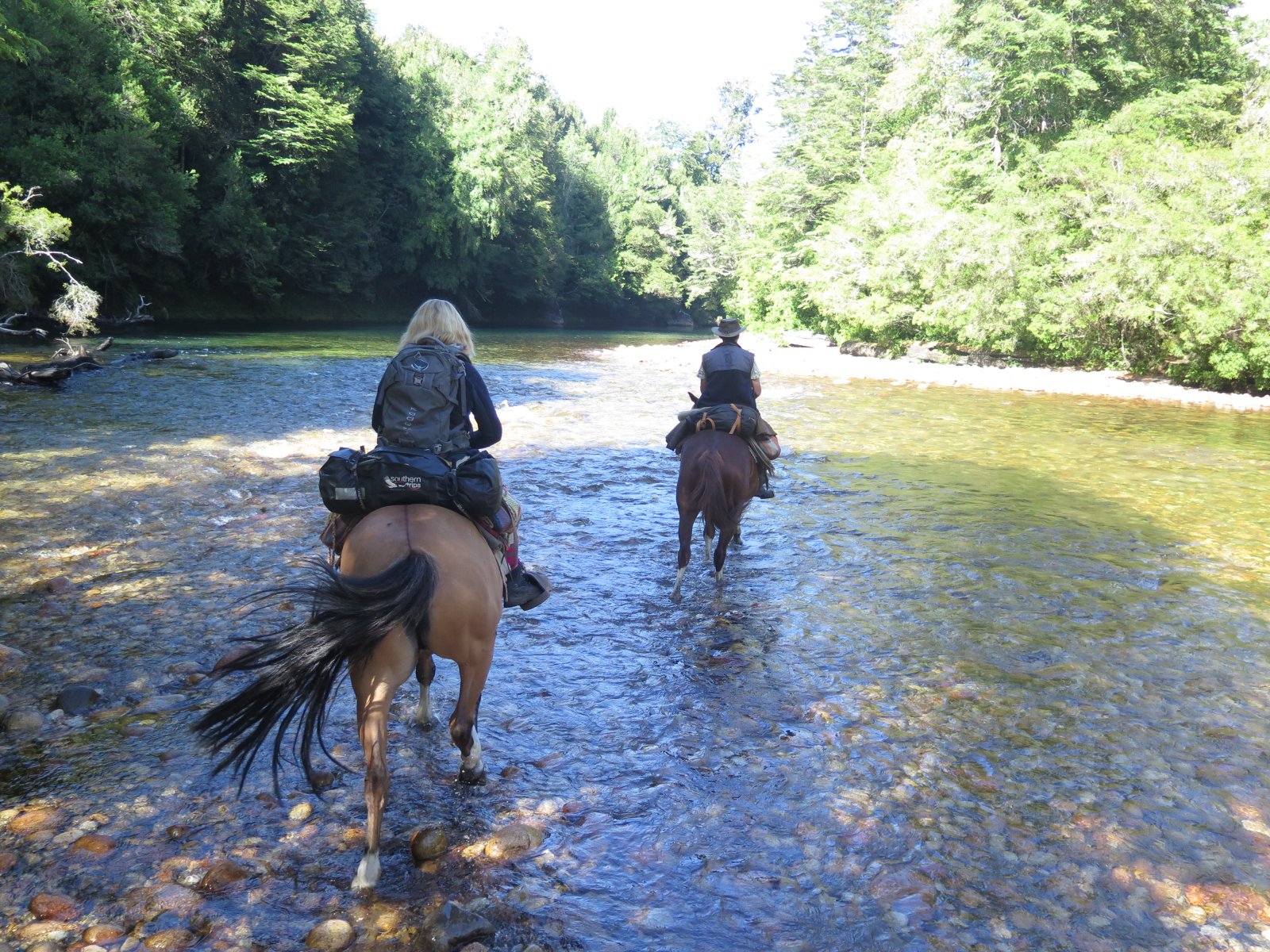 We detoured a few minutes upstream to Toboggan. Toboggan is a cascade on La Junta River, flowing into the Cochamo river from the north.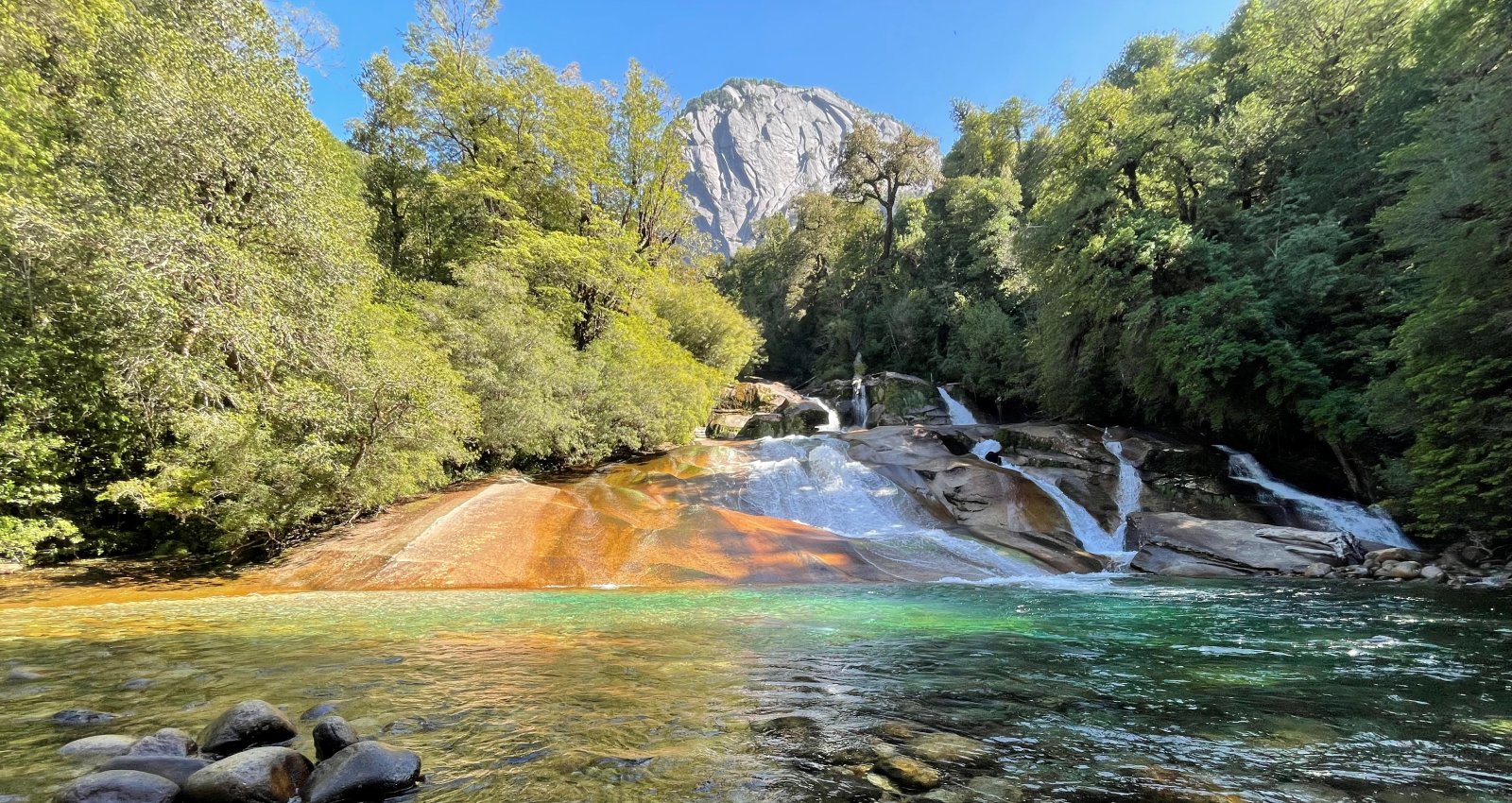 It is named because part of it can be used as a natural waterslide on the smooth granite. I had to check that out.
I dried off while we chatted with a travel nurse from Oregon who is spending 5 months by bike in Chile.
At 11:30 we left on the horses. Here's a view of Amphitheatre above the La Junta campsites.
We had a last view of La Junta granite before we ride into the more dense forest.
I mentioned before that some of the horse paths are in trenches dug over many decades or on wood planks laid to mitigate the mud. Liz kept a steady hand on horseback a few times to get some pics on the way out.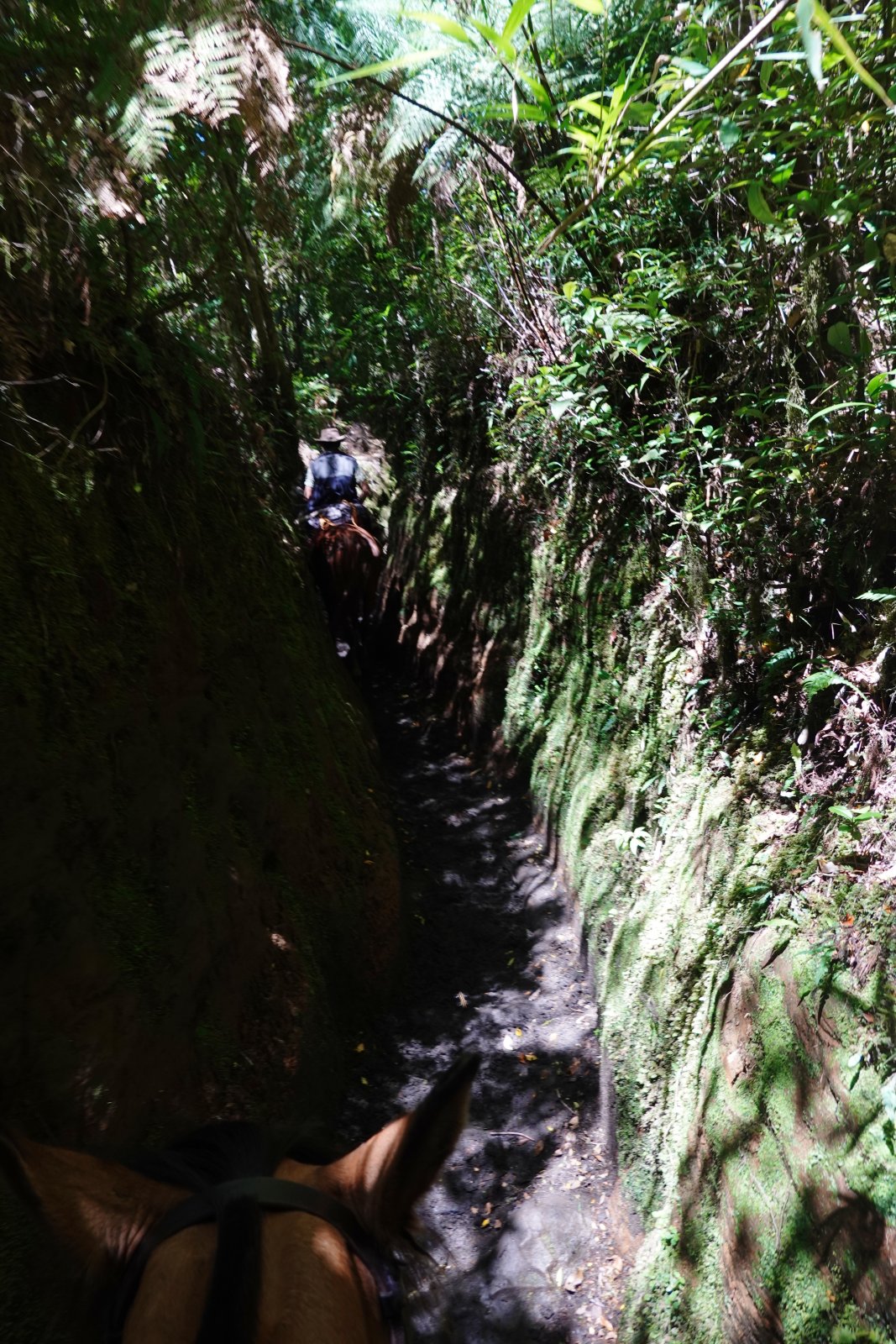 As we approach the trailkhead, the view opens up to some waterfalls and a shrine.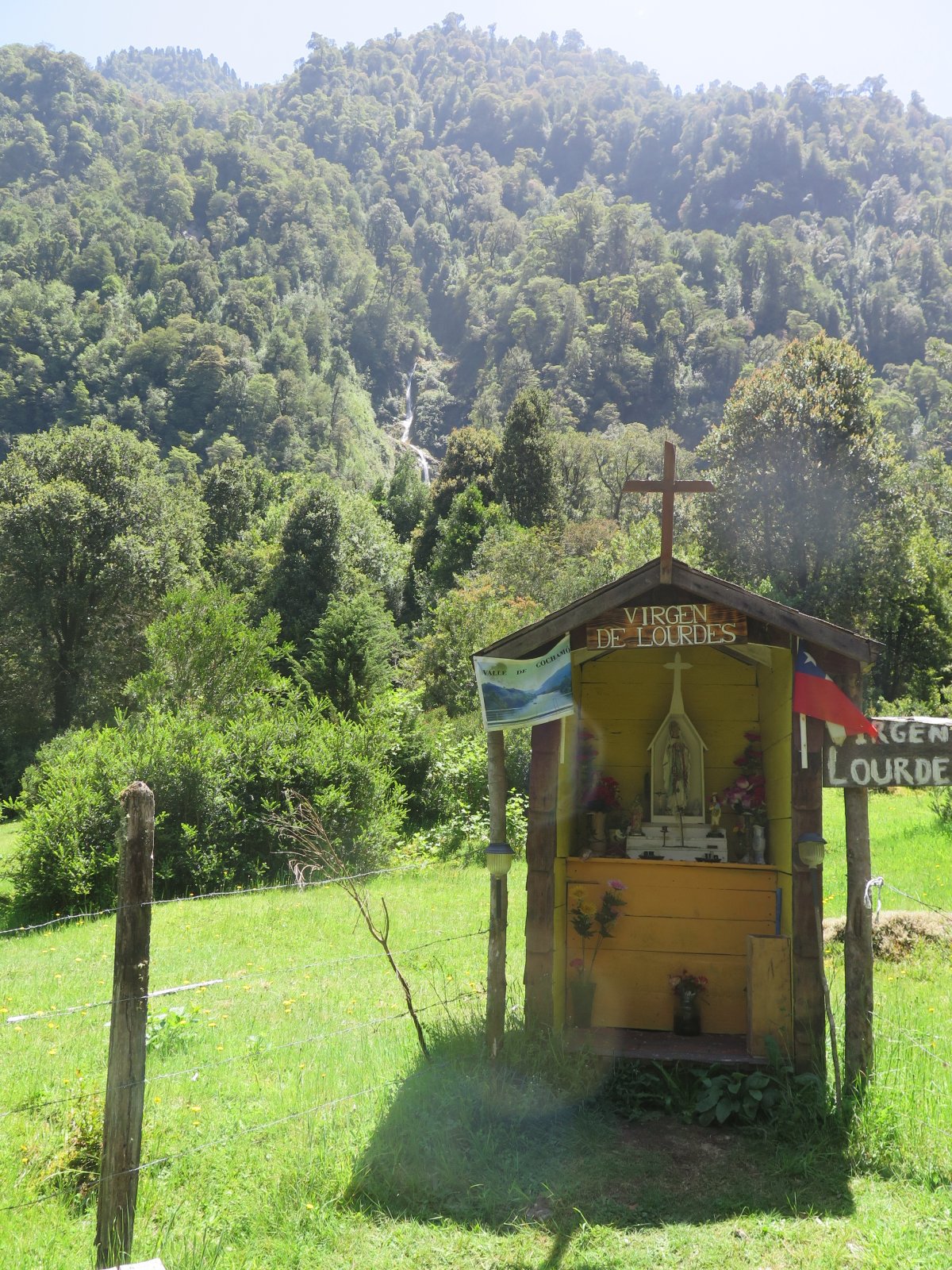 We rode 2 hours 40 minutes nonstop, then back to the coffee shop for lunch.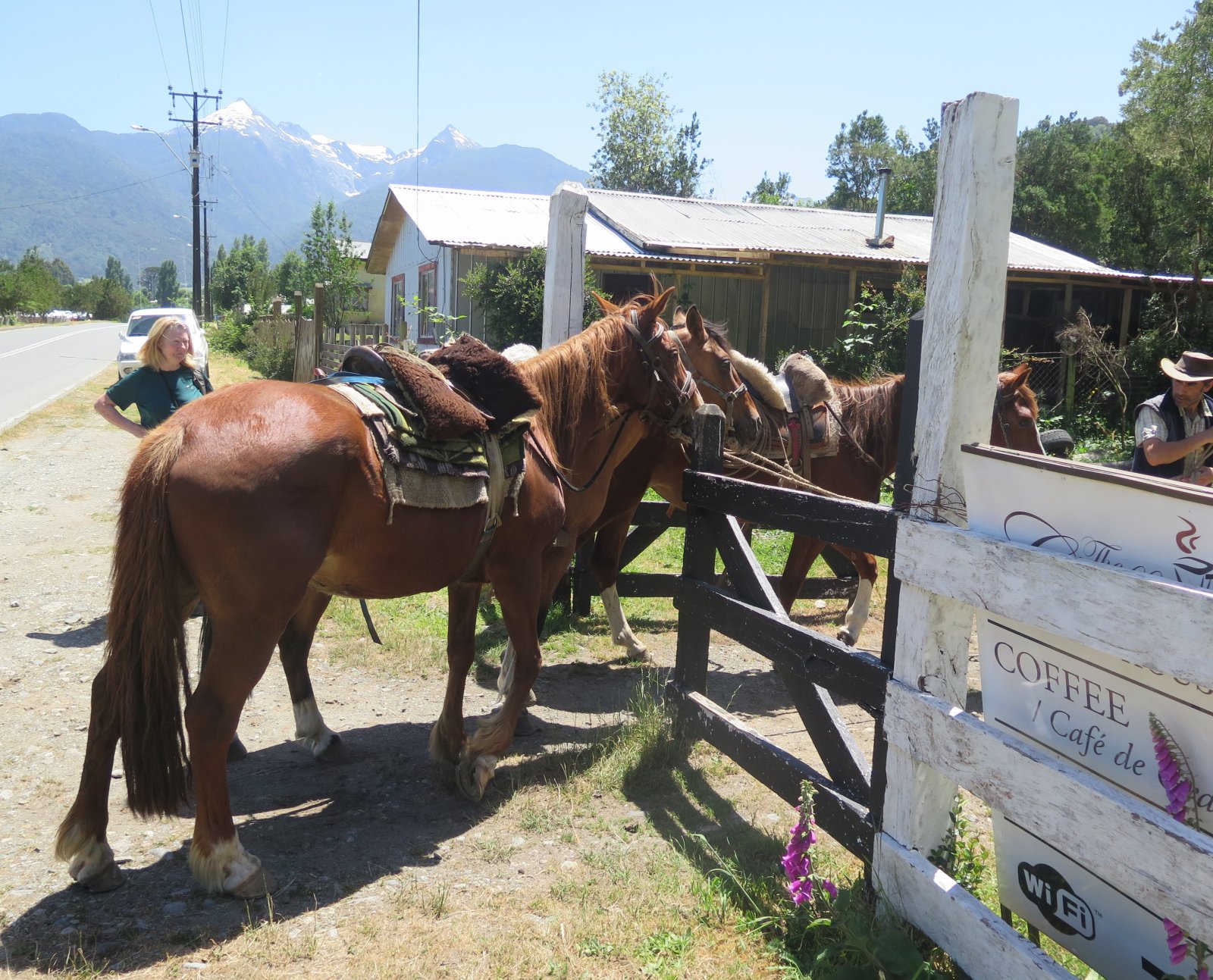 We then drive an hour south to Puelo, even more rustic than Cochamo as the road is gravel. We knew that after the Cochamo hikes and horse rides that Termas del Sol would hit the spot. The hot springs have a series of pools labeled from 35-41C with one extra hot at 45C and a cool one at 22C. It's in a beautiful setting along as rock wall with view over the river estuary.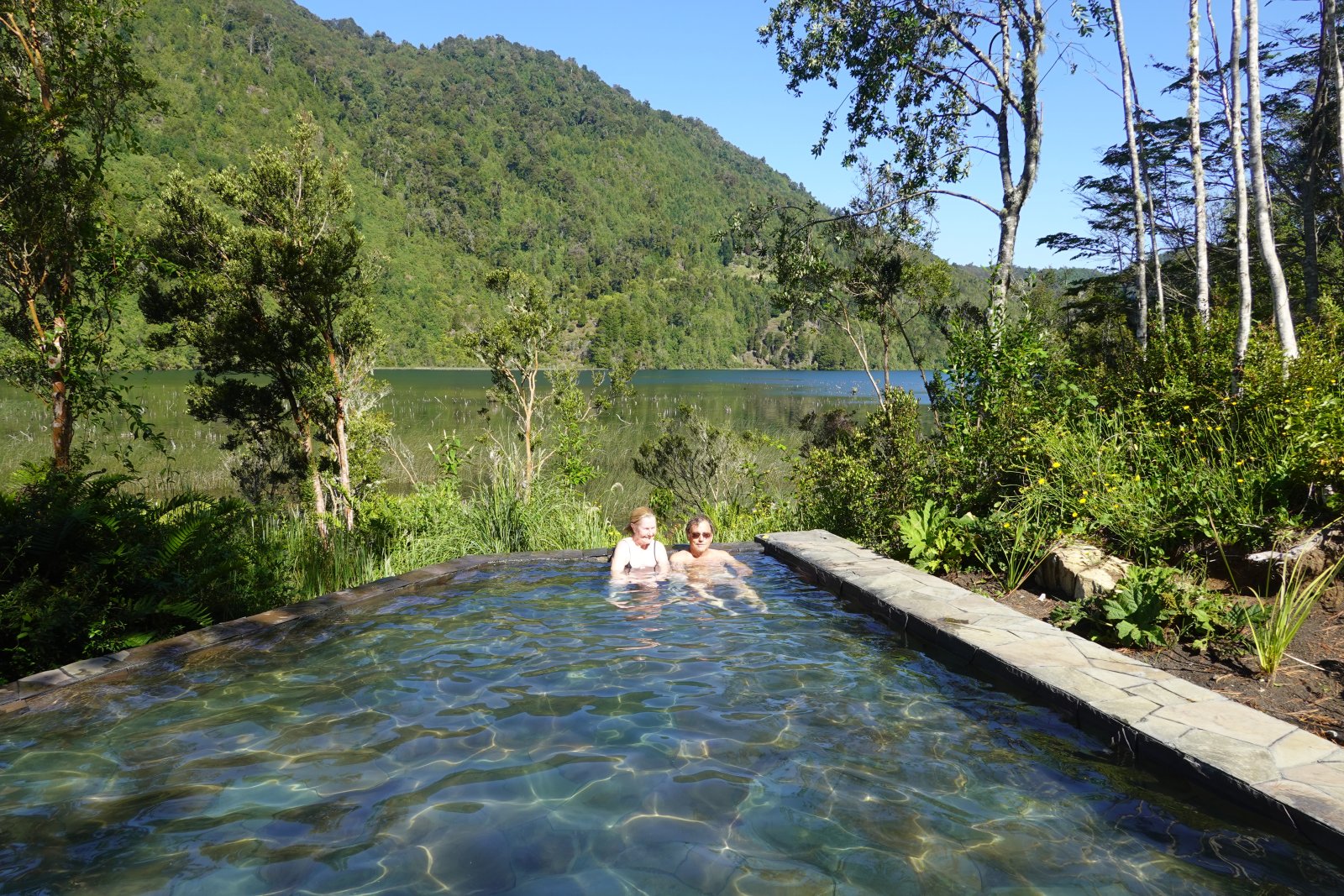 Puelo is overlooked by 7,175 foot Monte Yate.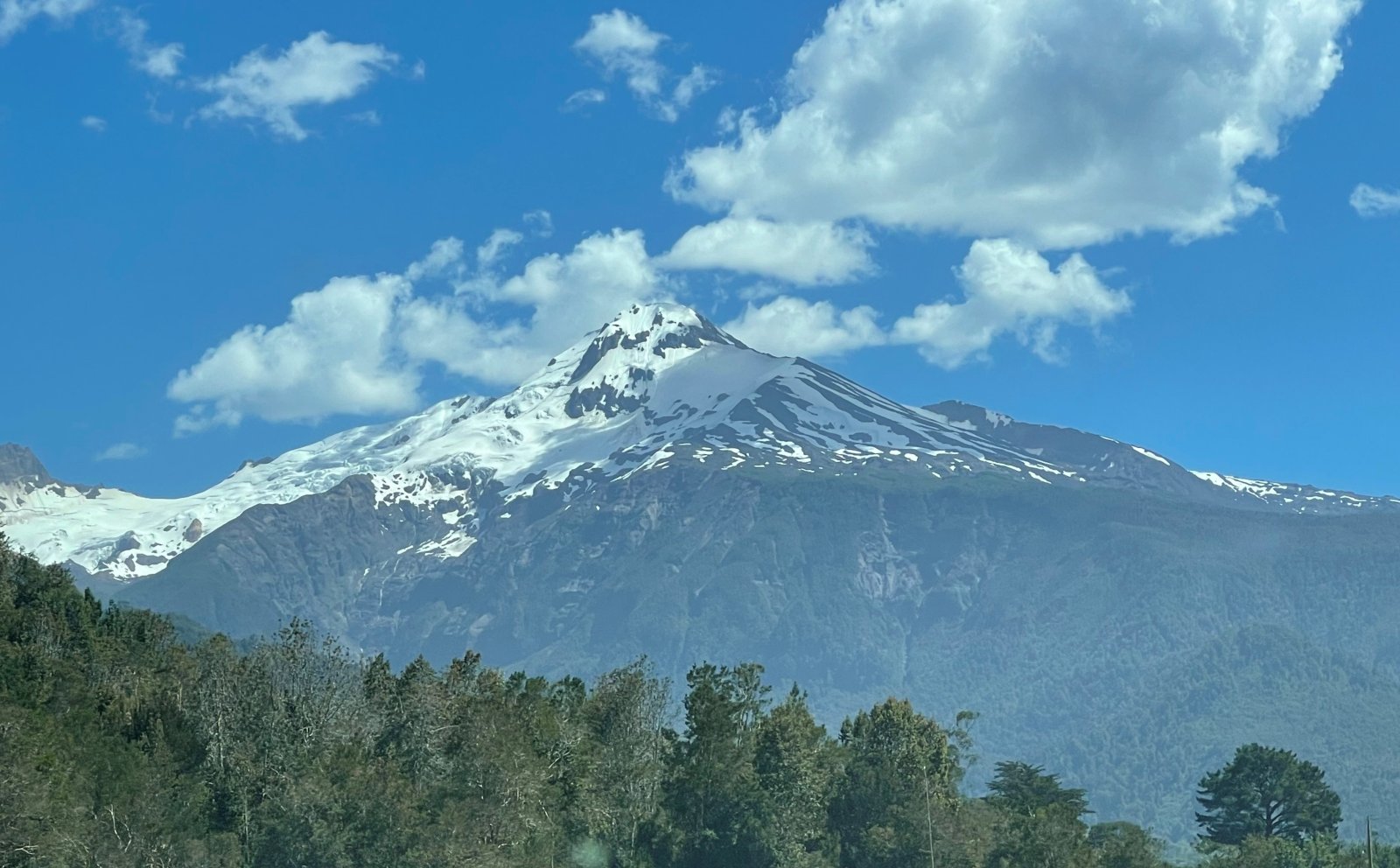 On Dec. 10 we drove to Puerto Varas on another clear day, Liz at lakefront there.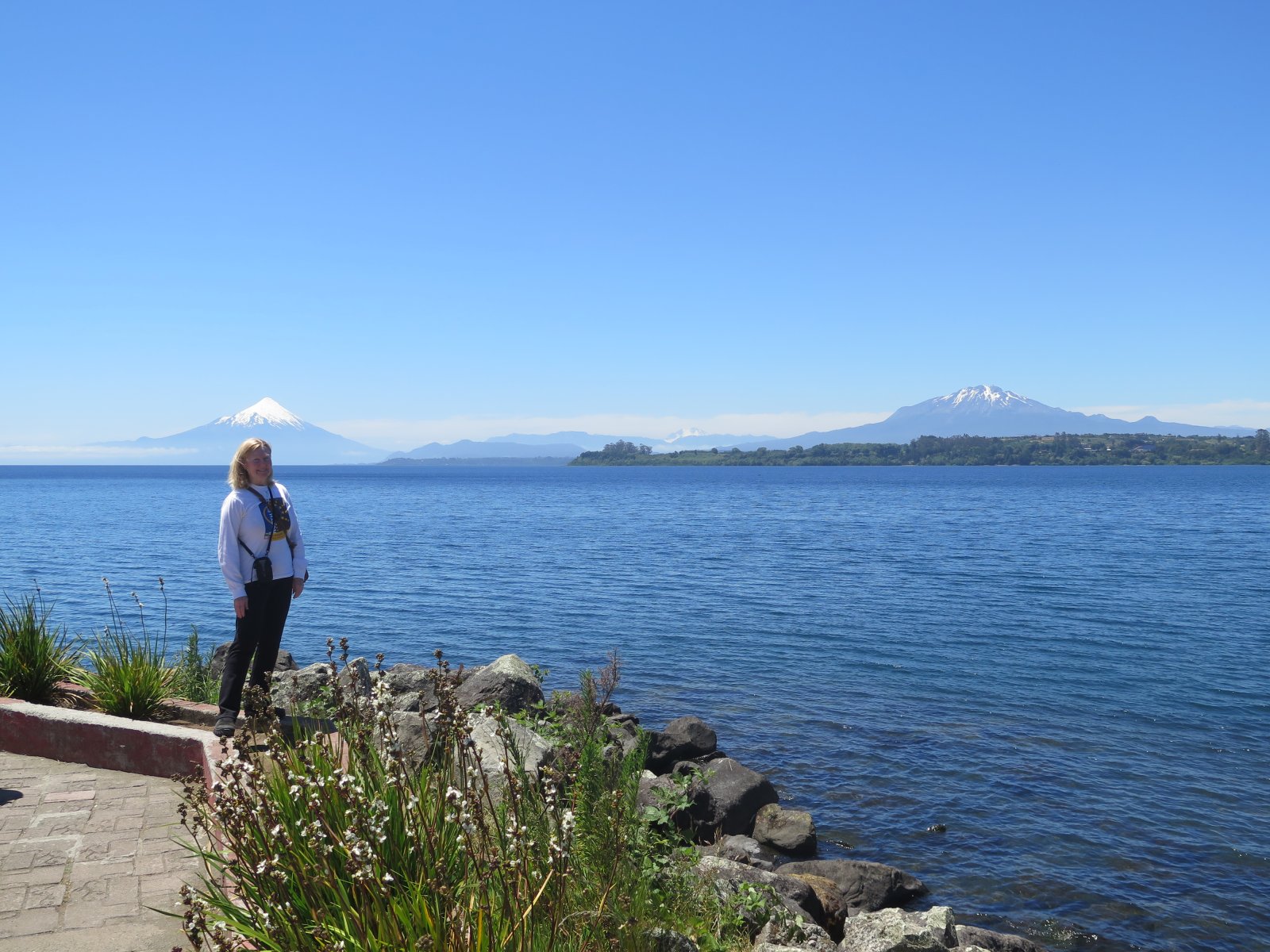 We were unable to get a COVID test in Puerto Varas, so had to drive in and out of Puerto Montt to a clinic there in rush hour traffic that would do L.A. proud. We flew from Puerto Montt to Santiago on time but even with two hours to spare barely got on the flight home due to long waits at check-in and security. But overall this trip to Chile was a big success without the crazy weather obstacles we faced four years ago.
Last edited: