We were supposed to ski Whitewater on January 24th and then head to Revelstoke. However, given the lack of recent snow- and stories about how Fernie got rain the week before and Red Mountain was only skiing OK - we decided to skip it. I had previously skied Whitewater on a powder day, so I was not itching for a visit. And we had 3 definite heli/cat days coming up, so no need to push it for a few ski hours.
It did snow a couple of inches overnight, so we decided to take our time on the road from Nelson to Revelstoke. This is definitely one of the most beautiful mountain drives in North America. So remote with incredible vertical rises. Included a free ferry crossing.
Waiting for Ferry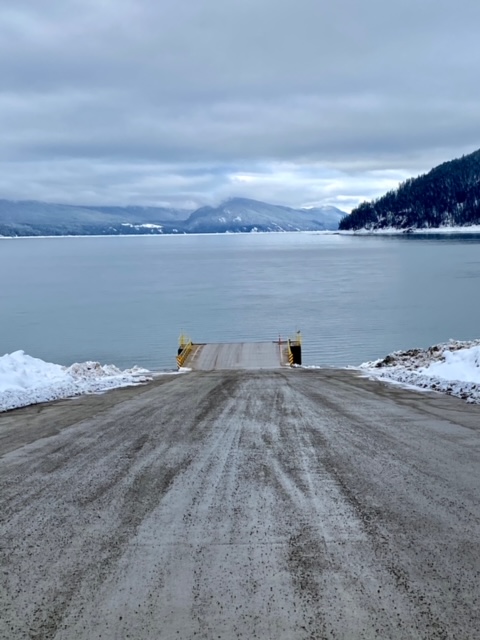 Ferry Ride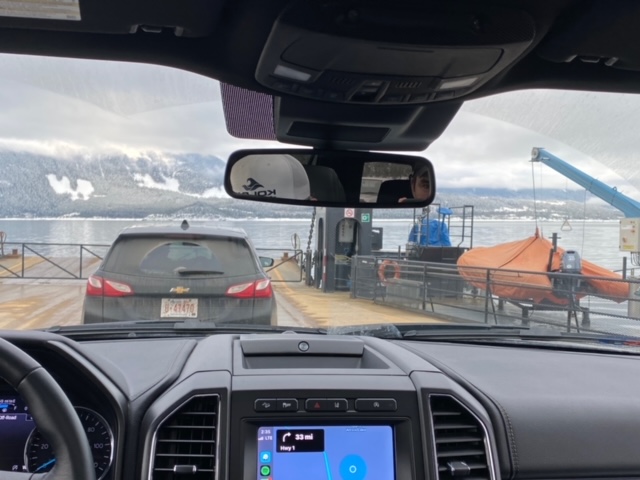 In Revelstoke, we were greeted by impressive in-town snow. There was a couple of feet on the ground and 5-10 ft snowbanks were common. December and January had been kind to Northern BC.
The next day was Eagle Pass Heli Ski. We were lucky to arrive early and get one of the owners/lead guide Scott. That meant we were able to fly from the base and get extra runs. It was quite spectacular to break through the inversion layer into the sunshine on the heli. Also, the snow quality was much better than in southern BC - more snow, colder temps, and higher elevations.
My brother and I had previously skied with Eagle Pass on a very snowy (8-12") day. We were surprised they flew. Mostly skied trees in a southern zone. This time we skied in the Alpine in two zones: 1. Crazy Creek and 2. Bews. Crazy Creek was first up and faced mostly south. Bews faced primarily east. The runs in the Bews zone were significantly longer and we spent the majority of our day there. FYI - Bews is due east of Mustang. We could not go into the glacier zone/alpine since it got wind hammered in earlier storms a week ago.
Some shots from our early runs in the Crazy Creek zone: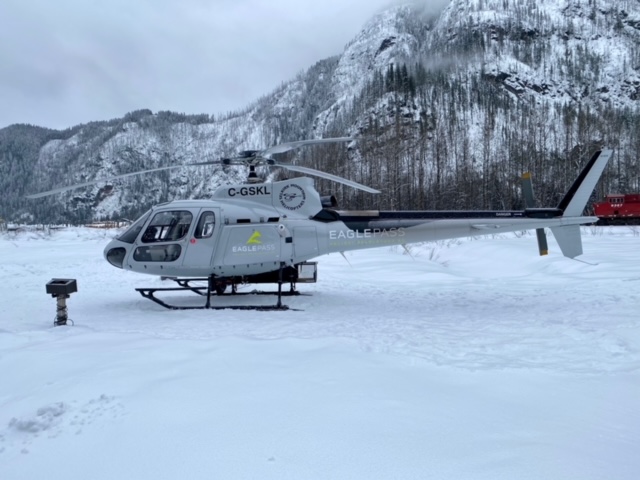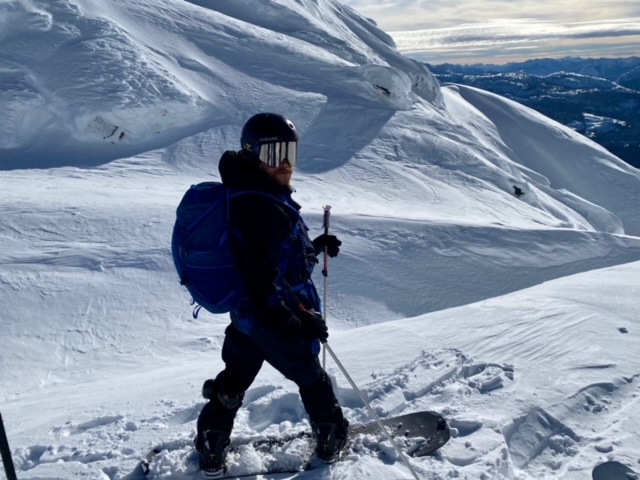 About 11:30 am our group moved to the Bews Zone. Heli-skiing moves a lot faster than cat skiing obvisouly.
Eagle Pass had a funny protocol about pickups. We would be in a vague area of a pickup zone and the heli would come down on top of us. There were a couple of occasions where we had to scramble out of its way to avoid being roadkill. In deep snow....scrambling was a bit scary.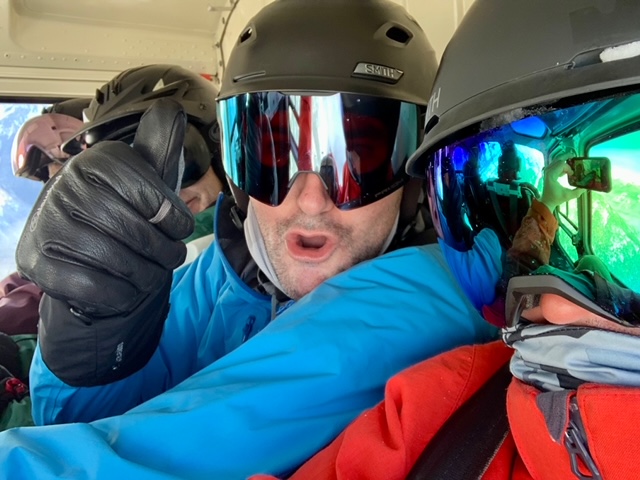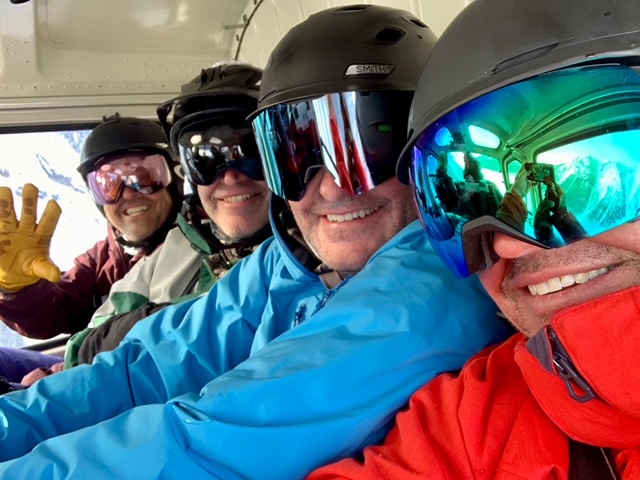 To be continued due to file limitations.
Last edited: