Solid early season.
Not sure if it will keep up, but a few inches every few days has been nice to keep things soft. Today had some of the better early Dec surfaces in a while for sure (5" during the day on Fri). Very soft and carve-able on pretty much every trail.
Snowmaking has progressed much slower than expected this week though. Rumor has it the snowmaking team is a bit fresh at the hill so still figuring a few things out. Only a bit more terrain open this week. Surprisingly they have yet to begin making snow over and back from Corona chair, though it looks like everything is set up to start on those as soon as they start making snow again.
Today they were making snow until about opening time then shut it down as temps quickly went up to right about the freezing mark, and then held at that all day while also being a bit humid. Then it snowed lightly in the afternoon. The crowds were sizable. easily 10 minute lines on the 6pack and I always waited for open slots on the trails which were plenty crowded if you didn't wait. Sure looked like winter and the feeling is so different than it used to be up there. They have techno music going in the small park in front of the lodge, and with the crowds of people even early season, etc...
This weeks early season map. Not a lot of changes. I put yellow dots where they should be starting snowmaking shortly.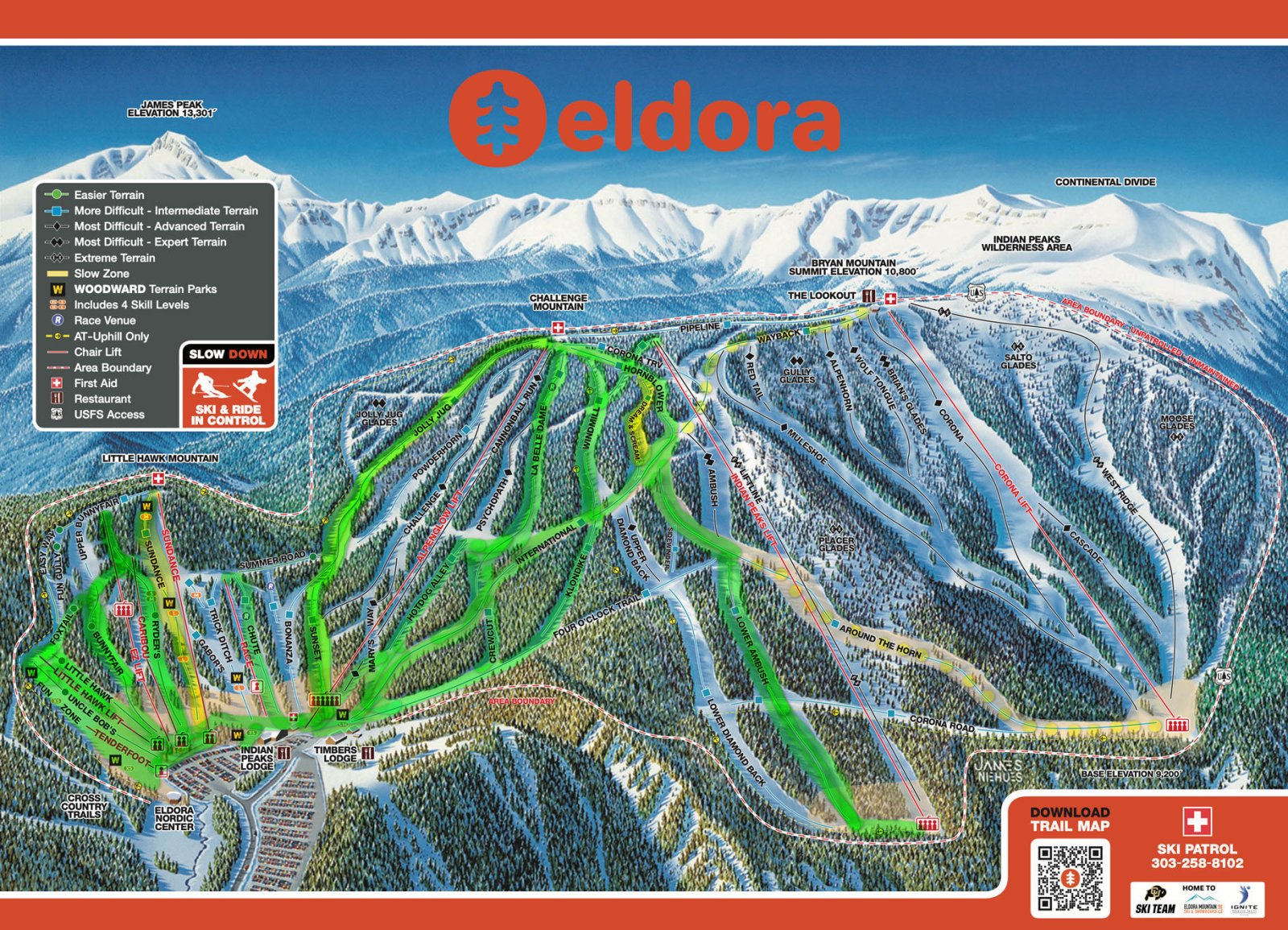 Just before they shut snowmaking down (Still blowing piles on Sundance the big terrain park).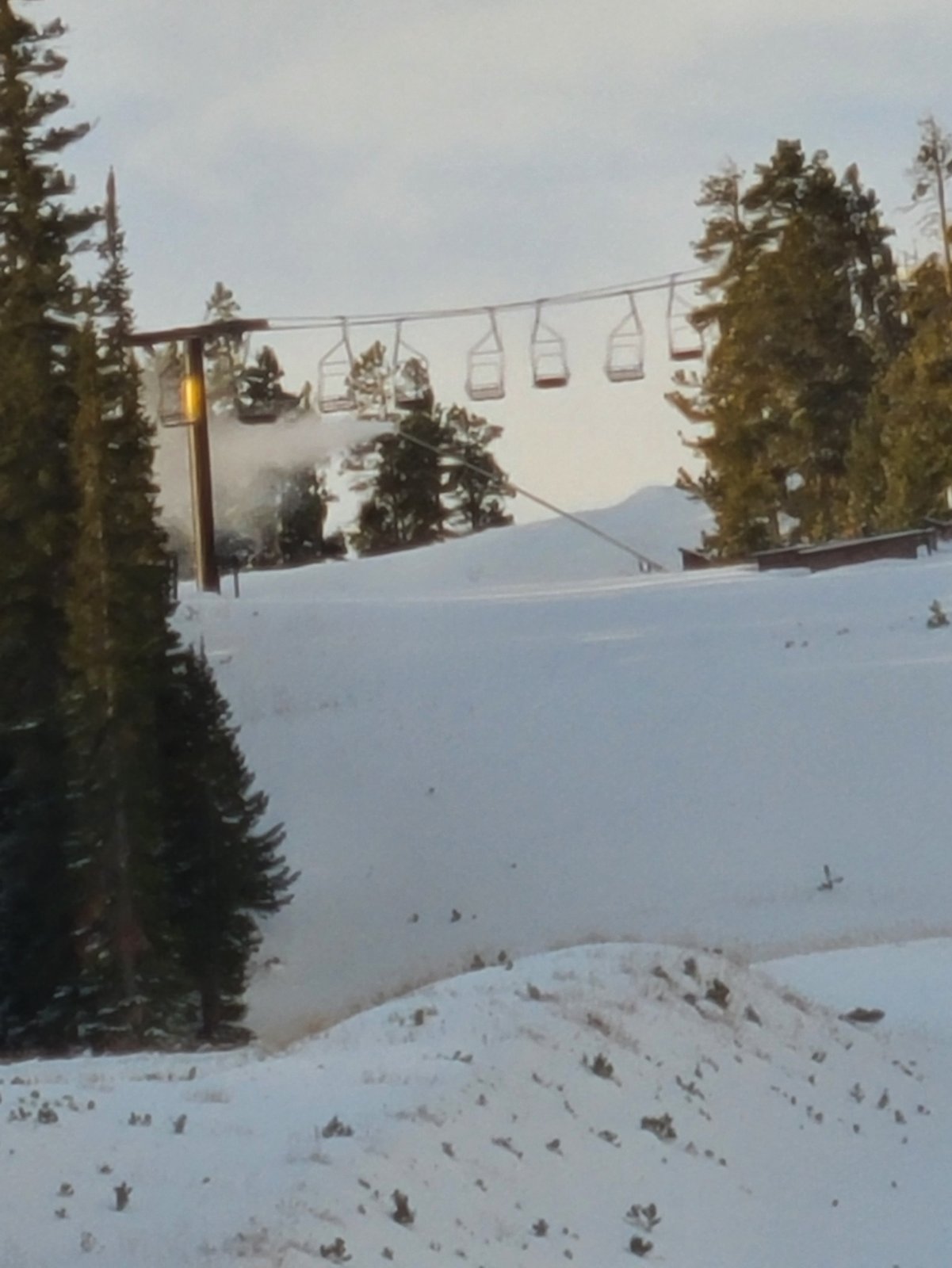 Lower Around the Horn from the IP lift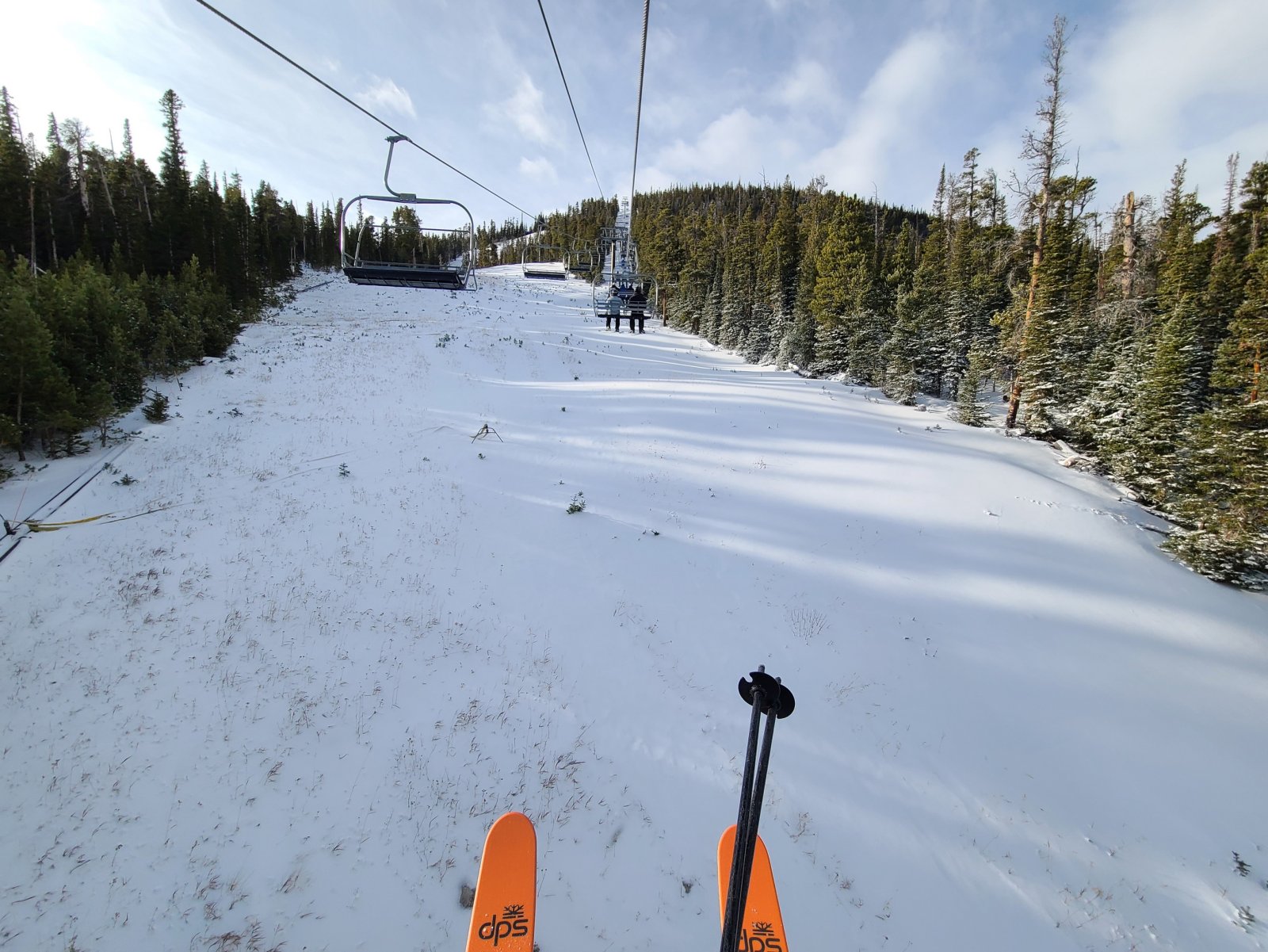 Quite early and already lines forming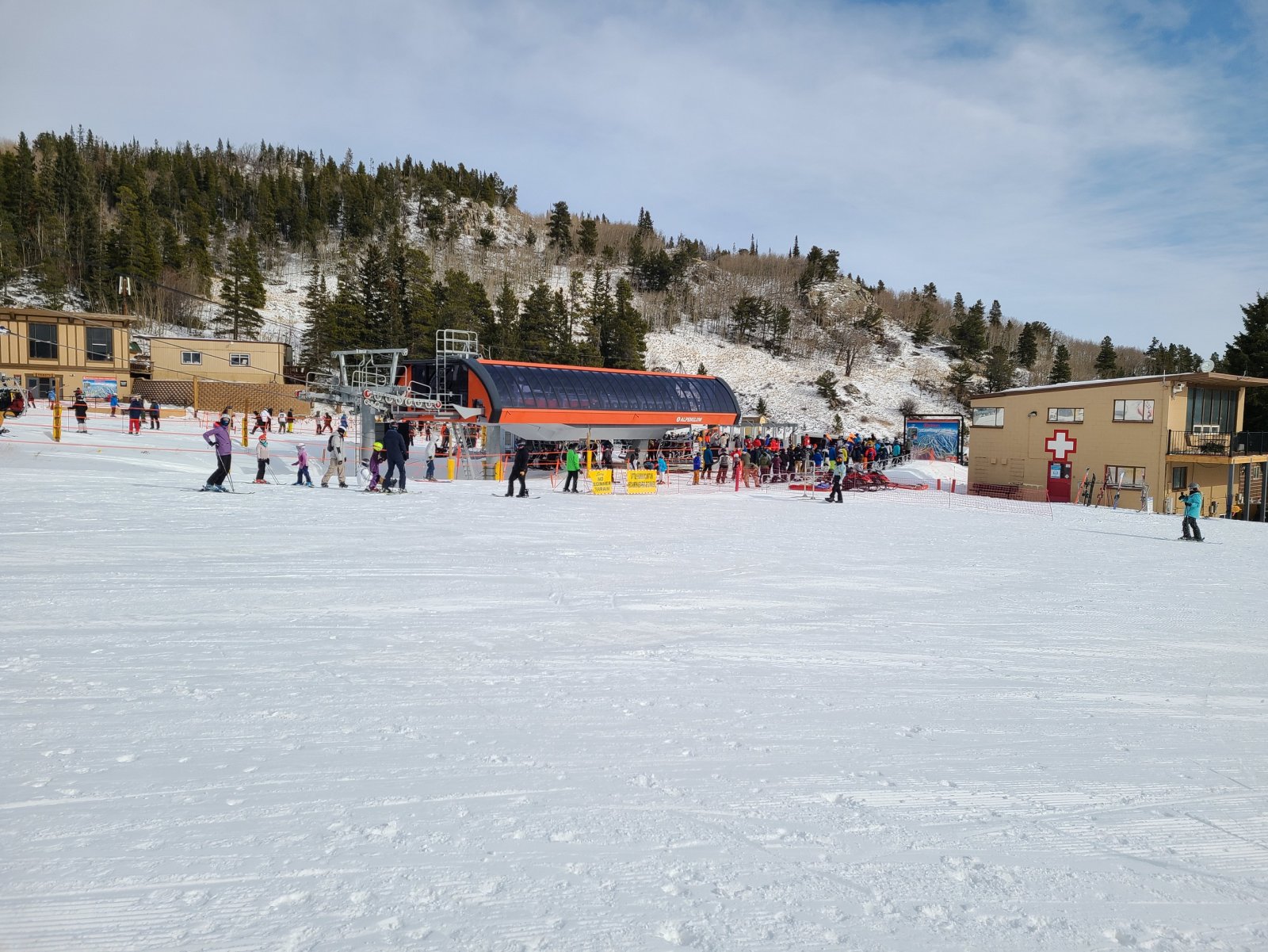 thump, thump, thump, thump music time. Not quite as terrible as that sounds, but they probably could stand to lose a couple of decibels on the volume; being right in the base area like that.