As drove through the Mont Blanc tunnel from La Thuile, Italy to Chamonix, France the clouds went from sunny to foggy, snowy, and overcast. It has been snowing in French Alps while Italy continued to bask in the sun. The storm was enough to about 10 cm in most spots. Would have stopped to snap pics on the Chamonix side of the tunnel but missed the rest station turn-off. A remarkable change of weather - from the sun to cold, snow, and fog.
I decided to head to Flaine since I've skied Chamonix and Megeve areas on prior tips - and booked an inexpensive inn in Morillon. Was not sure what to expect skiing-wise, but bases were in the 200-250 cm range, with a couple of inches of new snow - so why not?
Also, Fraser has some nice write-ups on Flaine's skiing and snowfall:
With extensive varied slopes, a snowy micro-climate, short transfers and ski-to-the-door lodgings - Flaine is perhaps one of the most underrated ski resorts in France...
www.weathertoski.co.uk
Fraser Wilkin explains why Flaine is such a good bet for snow...
www.weathertoski.co.uk
Overall, I was worried that Flaine might resemble a bad La Plagne, but that could not be further from the truth. It's definitely one of the top areas from Geneva and enjoyed it more than Megeve, Les Contamines, Les Houches, Le Tour, etc. It likely skis better than Bervent/Fleger most days due to its primarily north exposure.
I started the day from the lower Morillon base gondola. (Interesting fact: I was charged 1 Euro for a requested trail map. Last year, Snowmass Guest Services just said they ran out by March. Me: I'm paying how much for a lift ticket and no map?) I thought these outer villages (Les Carroz / Morillon / Samoëns) around Flaine were just going to be unexceptional - basically, just transit lifts to Flaine. Not true. Each of the bases has some good skiing.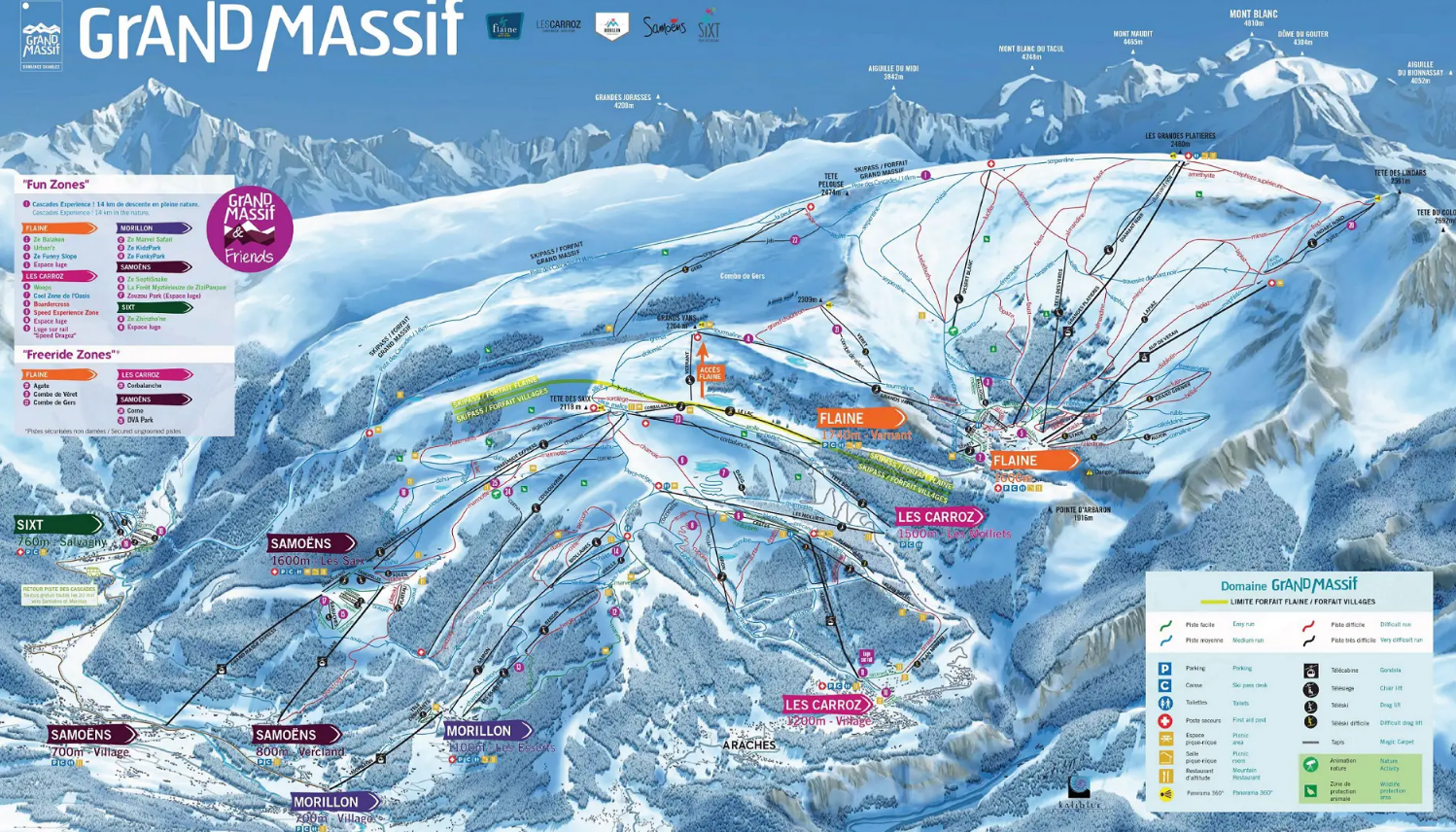 I decided to include a FATMAP to show the size of the Grand Massif. The Samoens/Morillon/Les Caroz sectors are perhaps larger than Flaine and offer both bowl and tree-lined pistes. (Bright blue are off-piste routes).
The snow and weather were phenomenal, so I skied a lot. Grand Massif is also a large area, so there is a ton of terrain to cover. Stats:
After riding lifts up from the lower Morillon base, I made my way over to the Coulouvrier HS 6-pack. Massive vertical and due north facing. Nice skiing at the top.
Decided to check out the Samoens sector early - Samoens 1600.
Chariande 6-pack from Samoens 1600. Again due north facing with excellent off-piste at the top. This area actually formed some moguls in places - a European rarity.
From the Grands Vans Summit - Looking into the Combe de Gers. The Gers bowl is the best freeride sector in the Grand Massif. Massive bowl. It's serviced by a single surface lift located in the middle of the photo. Note some slides. This did open later in the day.
Making my way over to Flaine / Flaine bowl (above). These runs from Samoens/Morillon to Flaine get swamped with humanity by mid-morning.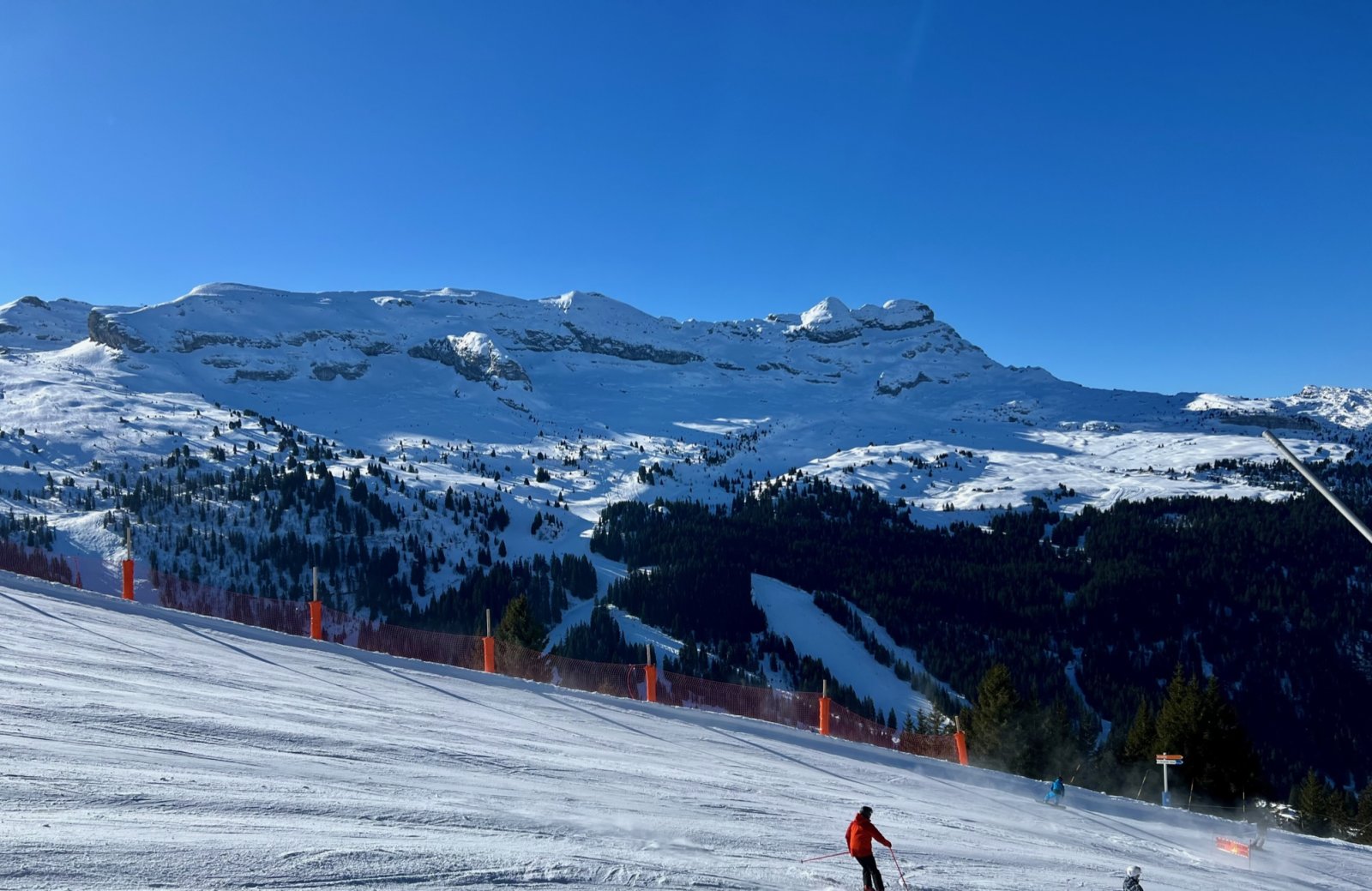 The beautiful canyon below Flaine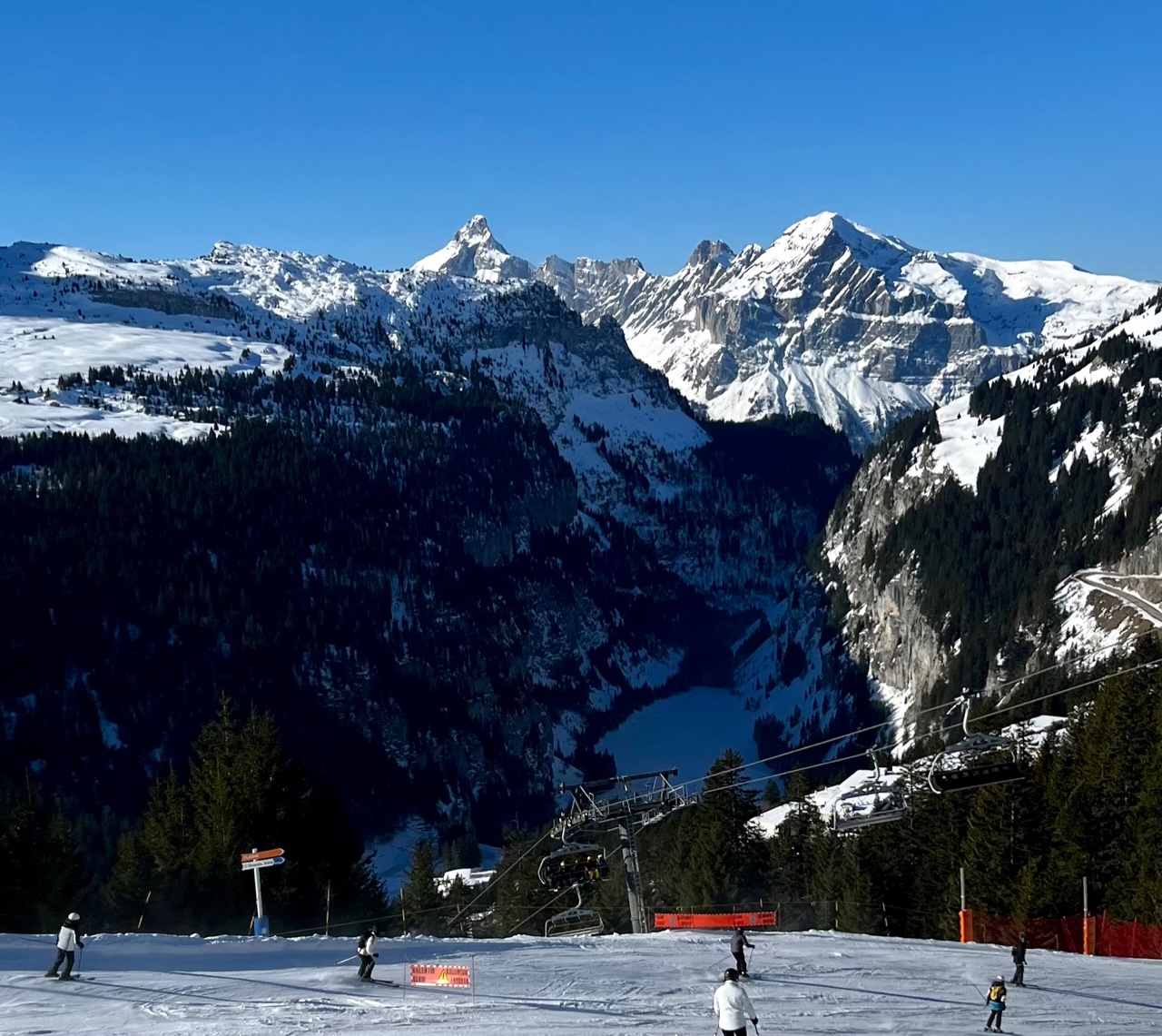 Flaine Summit - Les Grandes Platieres 2480m. Top of the Grandes Platieres S Gondola (which has a fast singles line!) Looking over to the north side of Mont Blanc.
Panorama of Mont Blanc massif. Assume one of the mountains in the foreground might be Brevent.
Some couloirs below the Grandes Platieres lift.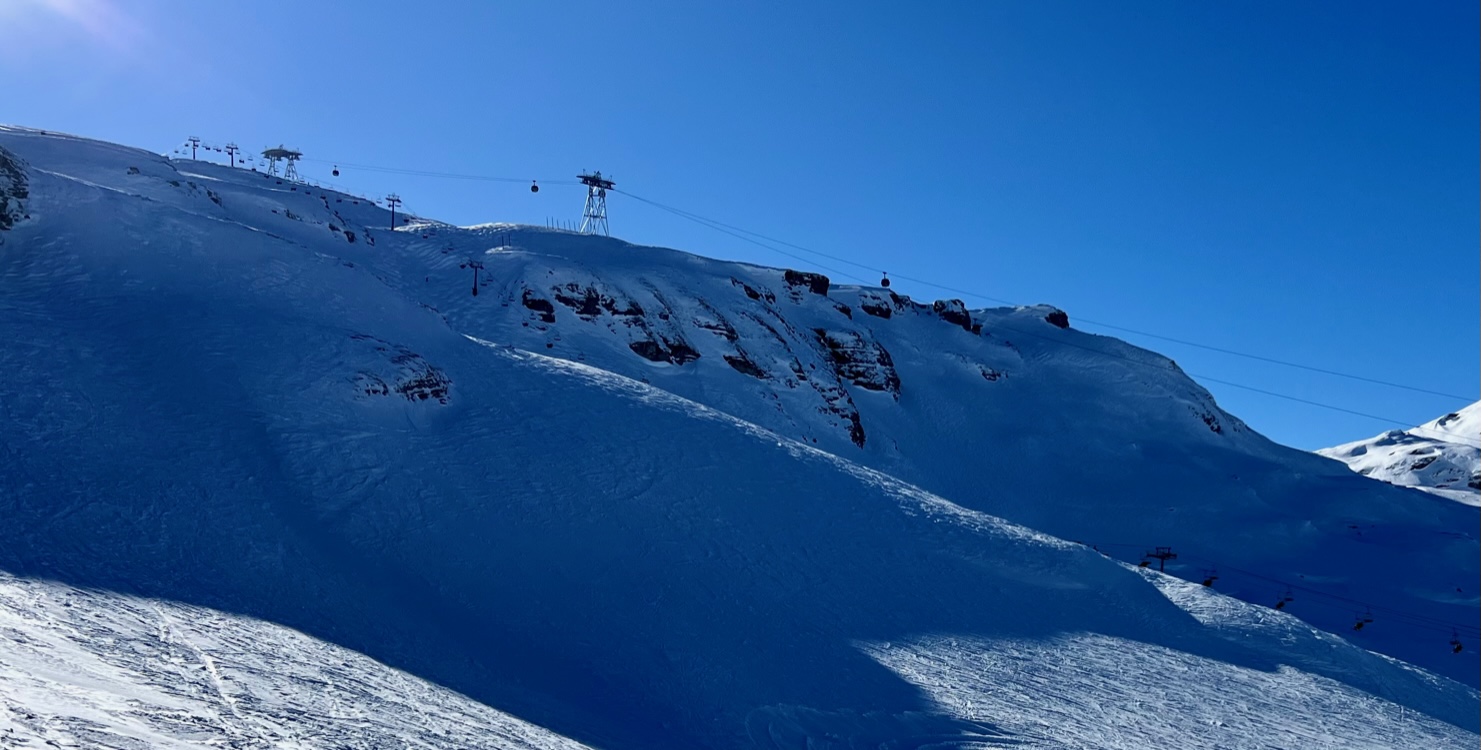 The Flaine bowl has some great wide-open cruising. Big GS turns country.
Flaine base village. Although the architecture is controversial, I kinda like it. I felt the buildings blend into the cliffs of the mountainside - similar to the buildings at Snowbird. Appreciated it more than La Plagne's eyesores (Plagne Center is easily the worst), Les Arcs' aging infrastructure, and most of Val Thorens.
"Impressed by his time in America, and particularly the school of Modernist architecture that successfully blended the old with the new, Éric Boissonnas asked Bauhaus founder Marcel Breuer to help him create not just a ski station but "a masterpiece" that would draw the most talented architects and artists of the era.
Boissonnas apparently saw the construction of Flaine as a cultural adventure and Breuer was asked to create what would be an open-air museum. He succeeded. Flaine is the only ski resort built in the 1960's to be listed in the French Historical Monuments Survey."
Some view of Flaine while making my way over to the Gers Bowl.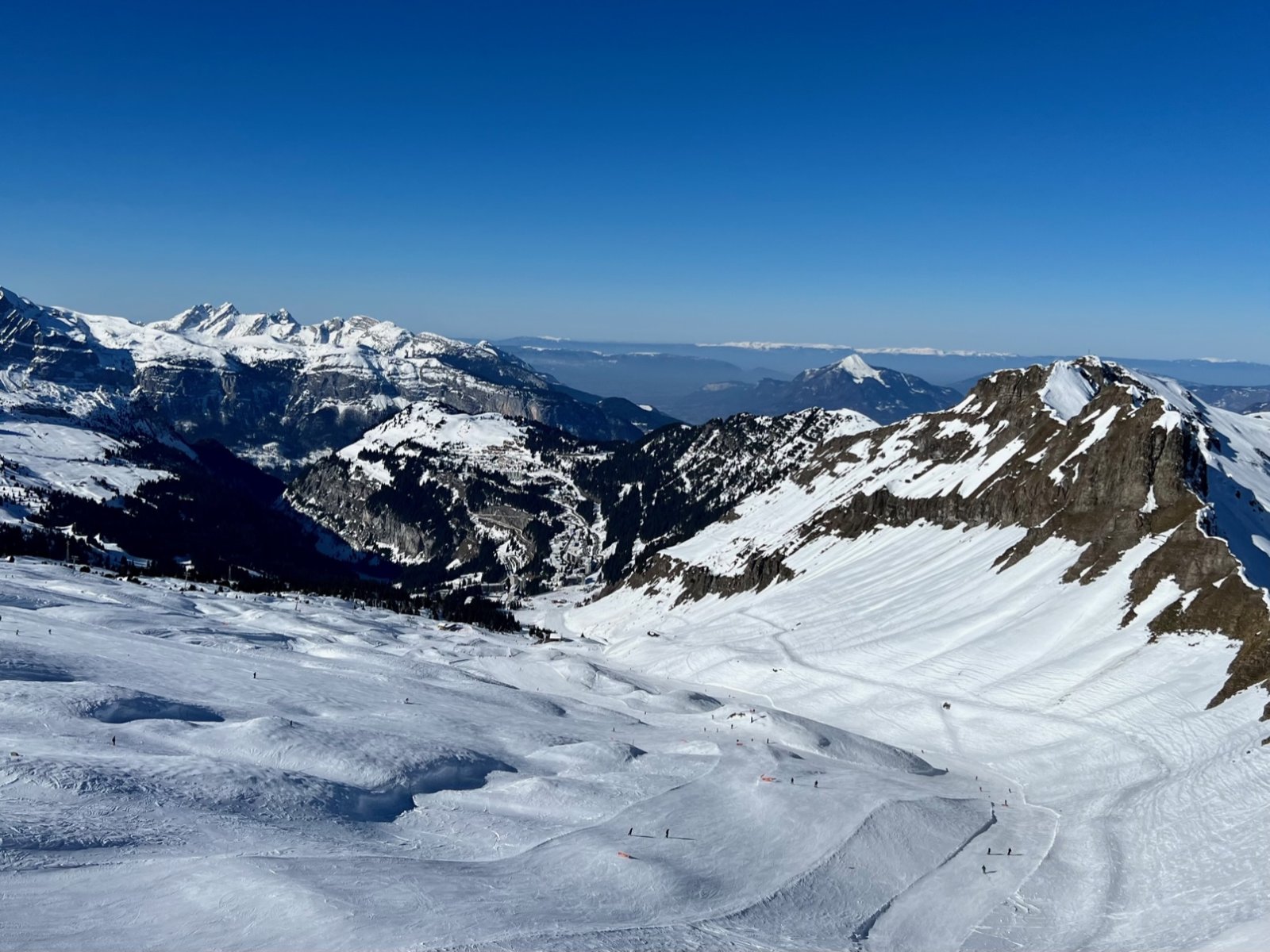 Big empty mountain at mid-morning. The scale of the Flaine bowl and the width of the pistes swallows skier crowds.
Gers Bowl - so much terrain. It can be accessed from many points. I just stuck to visible areas from the surface lift, but if you were local or had a guide, there are a lot of entrances that likely go unskied for days.
James - The Gers poma gets my award for the worst surface lift in Europe. It is long, incredibly steep, sports a terrible ski path, requires dodging of avy debris, changes direction, and slings shots you over many rollovers.
FATMAPS too agrees with the awfulness of the Gers lift.
Lunch with a view from Tete Polouse 2474m - Gers summit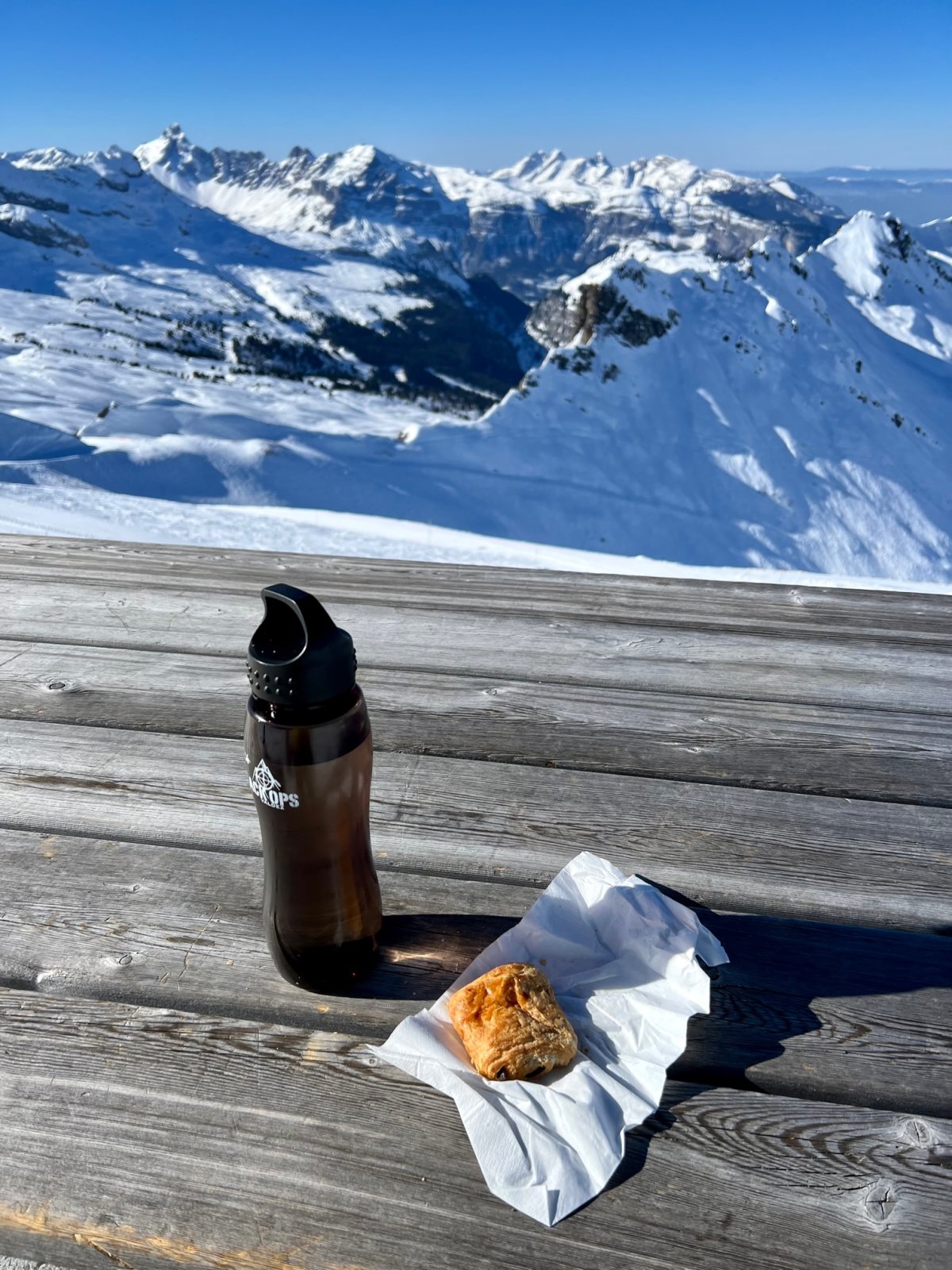 Back to the Flaine Summit - Les Grandes Platieres. This is another beautiful spot for a picnic/drink on a beautiful day.
(Finally, a Euro sign serving a purpose besides Instagram/Tik-Tok "Creators" and 'Influencers" taking selfies. In fact, I enjoyed all the ski equipment ruining their pristine pictures - try editing all of that out.)
I did not see any tracks off the backside of Flaine. I think there are cliffs.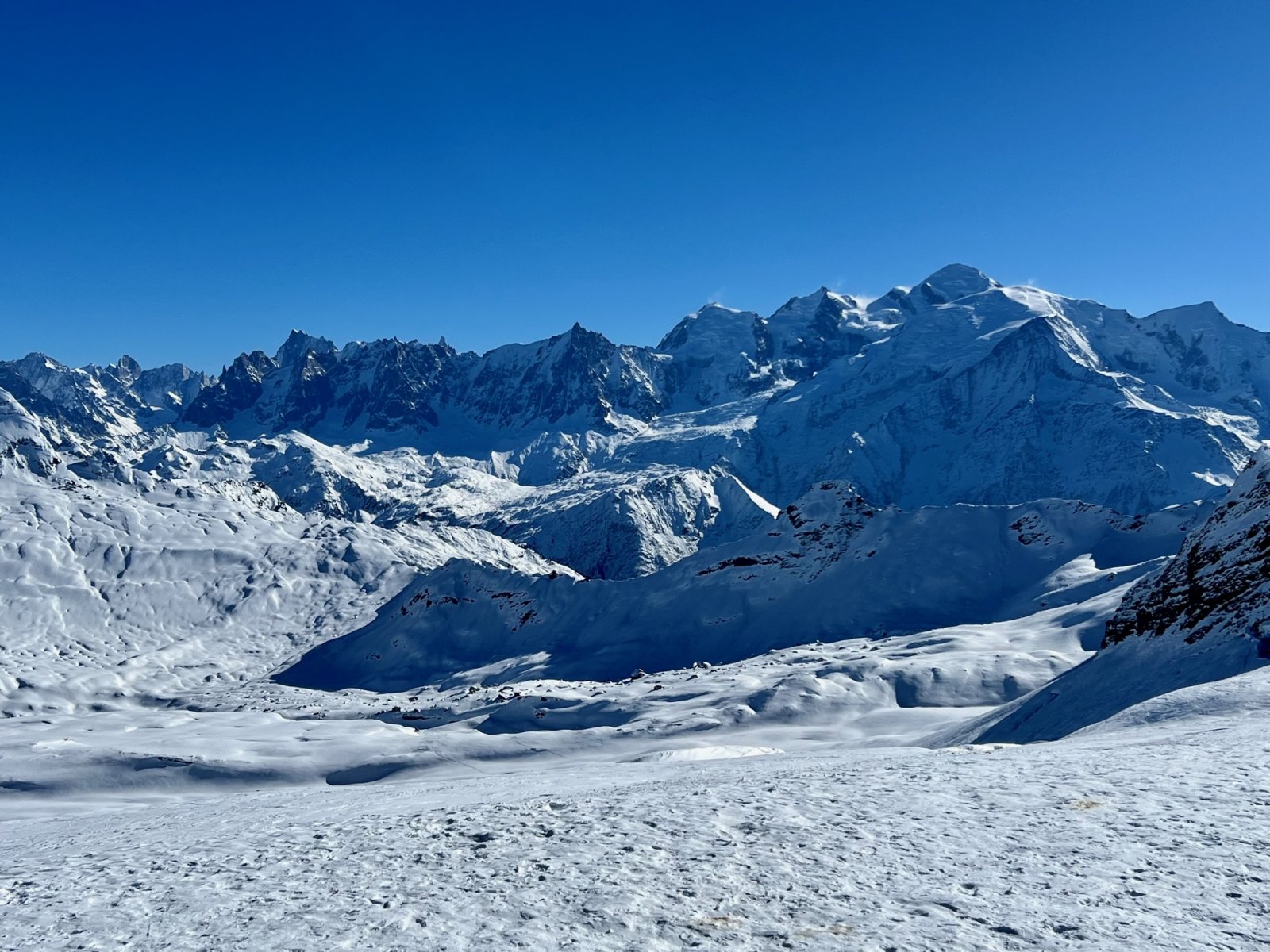 There is an amazing blue run off the summit called Piste de Cascades that descends 14km to Sixt village (2474m to 760m). However, Sixt is not lift-served, but there is a sign at the piste entrance with the bus schedule to get back to either Samoens or Morillon lift bases. Another reason why you could do 2 days at Flaine.
To be continued...
Last edited: