I skied from about 10 until 1:15. It was the warmest of my three days. It was predicted to be overcast, but was mostly sunny. I started with 5 laps on Cornice; 4 were Sentinel where I found good snow but poor light cutting across from sunny left side to shaded but smooth area and very good coverage below Jim's. I also skied Zachary's once and found OK coverage although entrance was thin and there was a fenced off area just above top of chair 5 where there was a steep icy bulge, possibly from snowmaking. Chair 11 (slow N-facing and steeper than Solitude, The Reut) was running, but did not open until Friday at 9:30.
It took 3 laps on Solitude including one with a long stoppage for me to meet up with 4ster who has a place in South Lake Tahoe and has spent more than 20 winters skiing (and working for many years at) Snowbasin and Powder Mountain. After we got together, he returned to his vehicle to exchange Stocklis for other skis to use on Cornice while I returned to mine to drop a layer. Both of our vehicles were within 50' of where we took off out skis.
I'm not sure if we rode and skied Cornice 4 or 5 times together, but I know I was slower than him as I kept my speed down to avoid obstacles. And after working perfectly for two days, EpicMix said I rode Cornice at 102, 119, 137, 153, 256, 343 and 358 PM. EpicMix is usually an hour late as it's on Mountain Time, but it seemed like it was 3 hours late on Cornice while Solitude times were the usual hour late at 1208, 1217 and 1226 (my Avocet watch has a dead battery) and it missed 2 or 3 of my Cornice laps.
We took Zachary's once and he did not like coverage. I thought it was OK once you got into it, especially compared to some of what I skied Tues at Heavenly. Snow surface quality was generally very good. We skied Sentinel 3 or 4 times together; once into the Rabbit runs. I had planned to quit around 1, but we loaded just before 1 so got a bonus lap and we both paid for it by hitting rocks (he much harder than me) on middle section of Sentinel that had many thin spots to avoid, especially at top. I was on road at 1:20 and got to San Jose in 3 1/2 hrs including gas stop in Lockeford.
Zachary's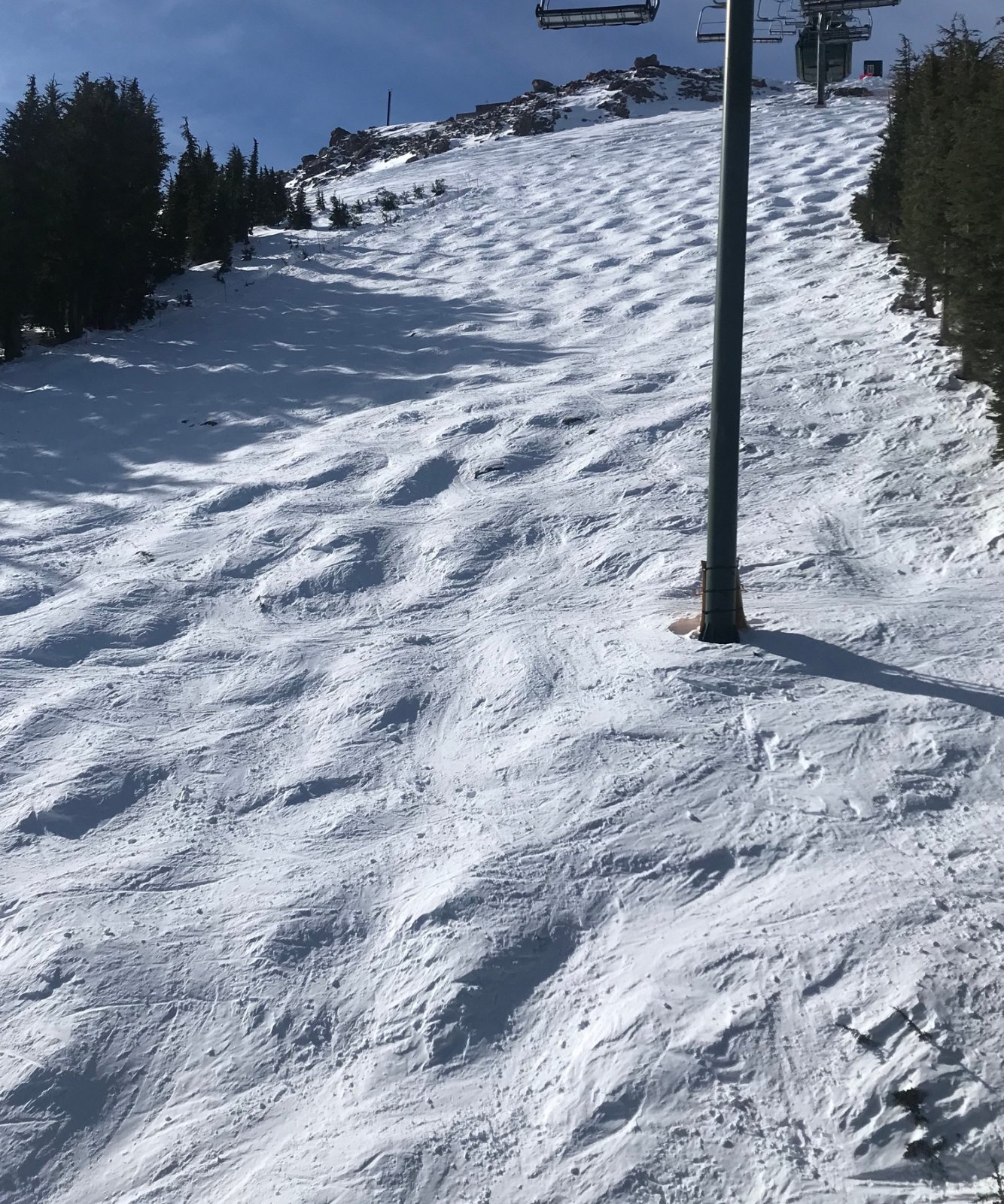 Top of Zachary's was wind-stripped and rocky.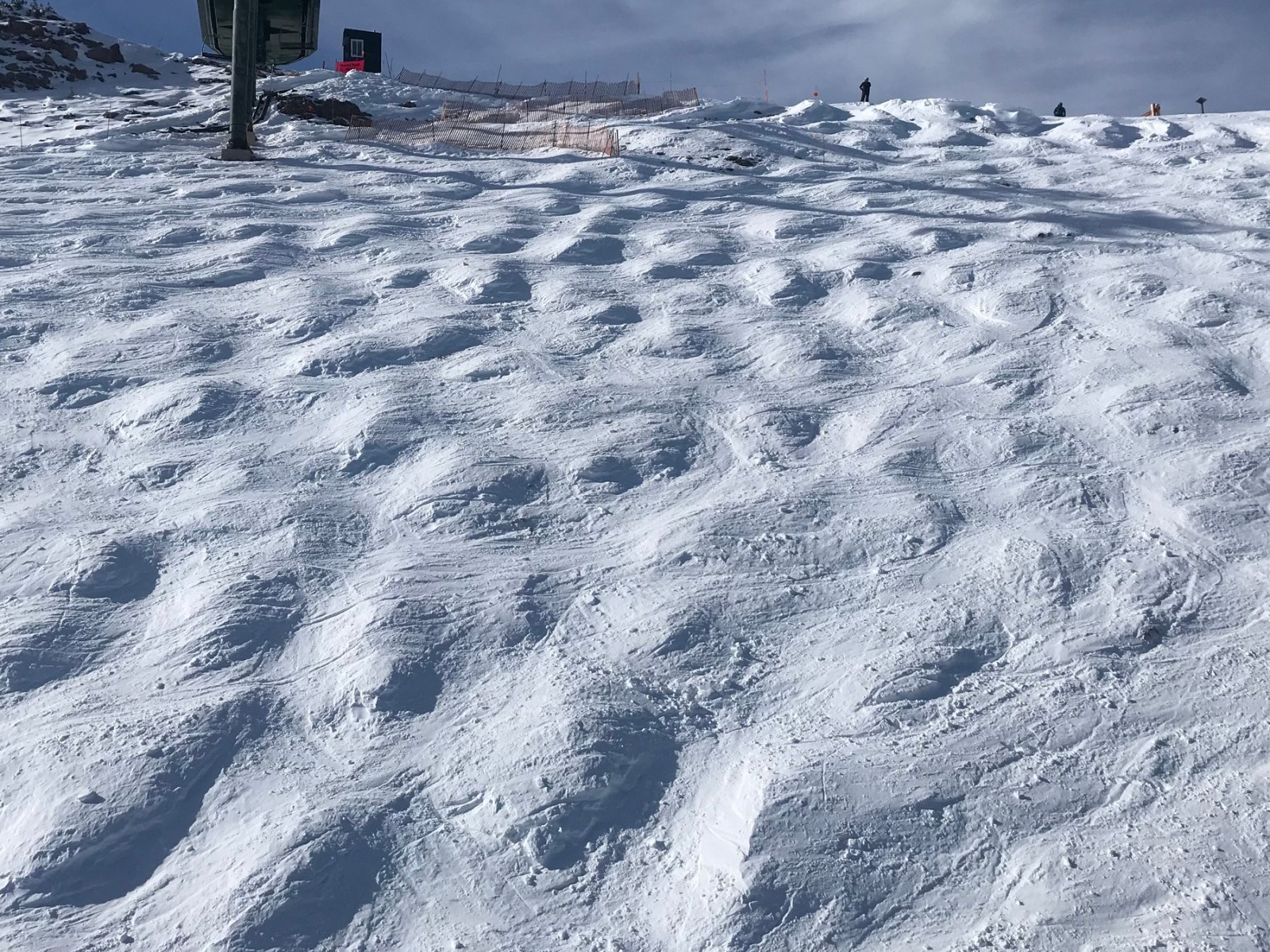 Skier near top of Sentinel. I could have cropped photo to show more thin clouds, but thought I should include obstacles instead.
Not sure if I ended up with a little under 15K or just over 16K. Windmills near top of Altamont Pass just before 4 pm.