Administrator
Staff member
This was supposed to be a mellow day between our extensive Sognefjord drives and ferry day and the upcoming whitewater rafting. We spent the night at the
Walaker Hotel
in Solvorn (B on Sognefjord map).
The Walaker is the oldest hotel in Norway since 1640 and has been run by the same family since 1690. Ole Henrik is the 9th generation owner in the Nitter family.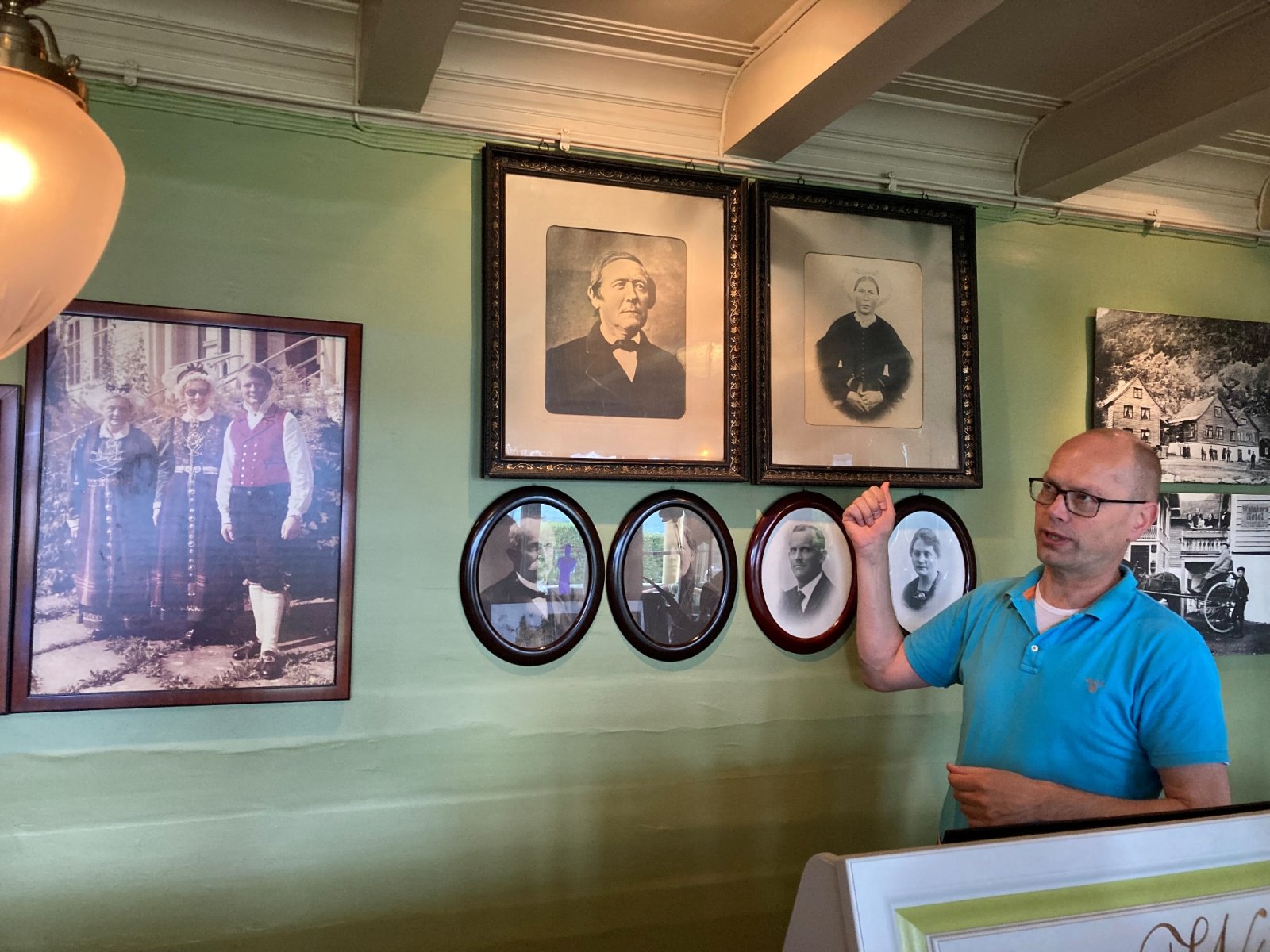 Several ancestor pictures are behind the front desk. Our ferry arrived in Kaupanger 8PM and we barely made it to the Walaker for dinner on Aug. 25. After dinner Henrik gives a tour of some interior artwork. This crown was made in the 1700's and is worn by the brides at family weddings.
The garden is a nice place to hang out and relax.
Unfortunately we stayed inside on the morning of Aug. 26 because it was raining. The rain let up while we took the 1PM ferry crossing of the Lustrafjord to Urnes (C on Sognefjord map).
View from ferry south towards Sognefjord:
View of Solvorn and ferry from Urnes:
The Urnes Stave Church is possibly the oldest in Norway, started in 1130.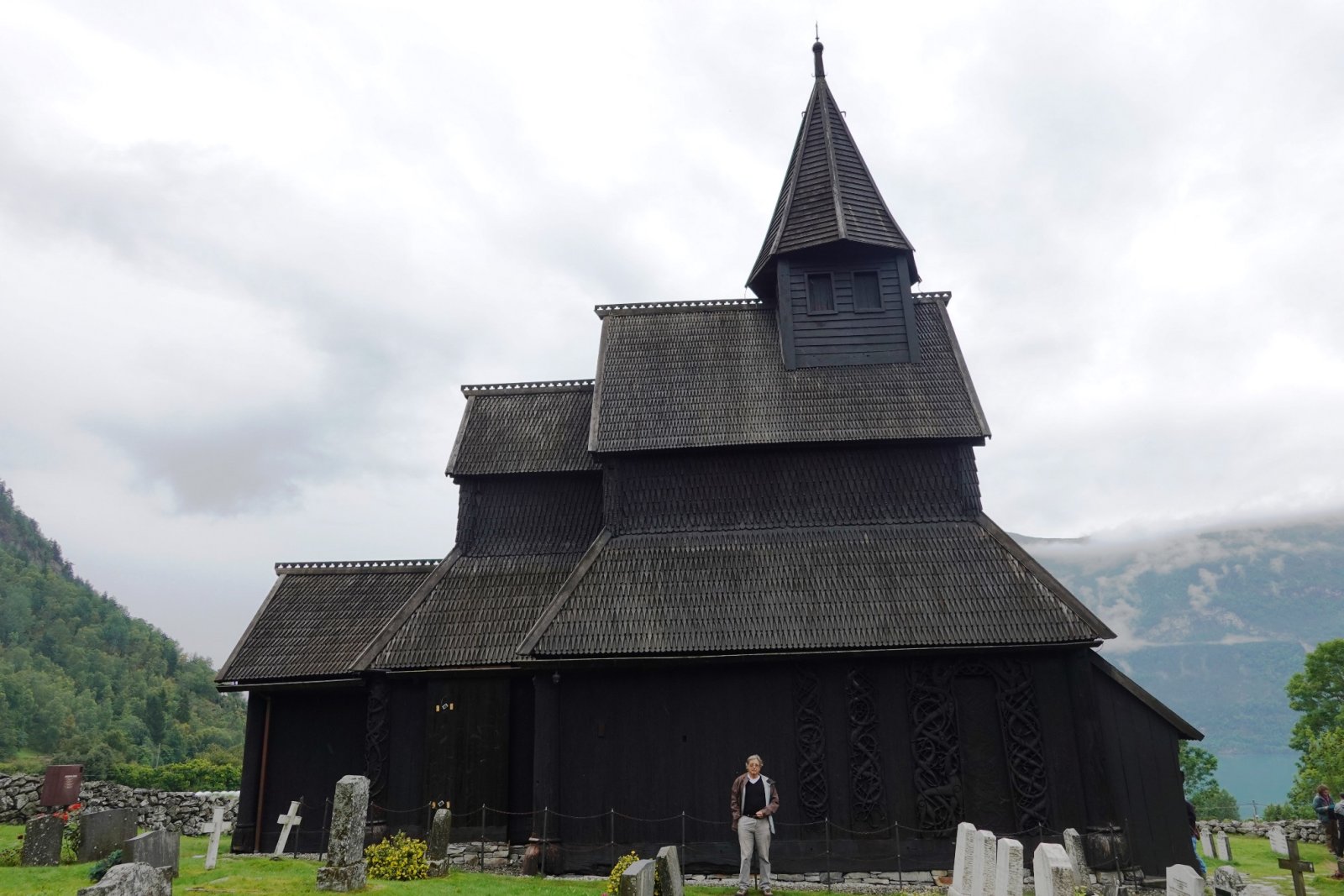 Liz is here at the north portal.
The intertwined snakes and dragons represent the end of the world according to the Norse legend of Ragnarök. Early Scandinavian churches did not abandon prior legends completely.
The south side is sun bleached.
Interior pulpit and décor dates mostly from the 17th century Lutheran era.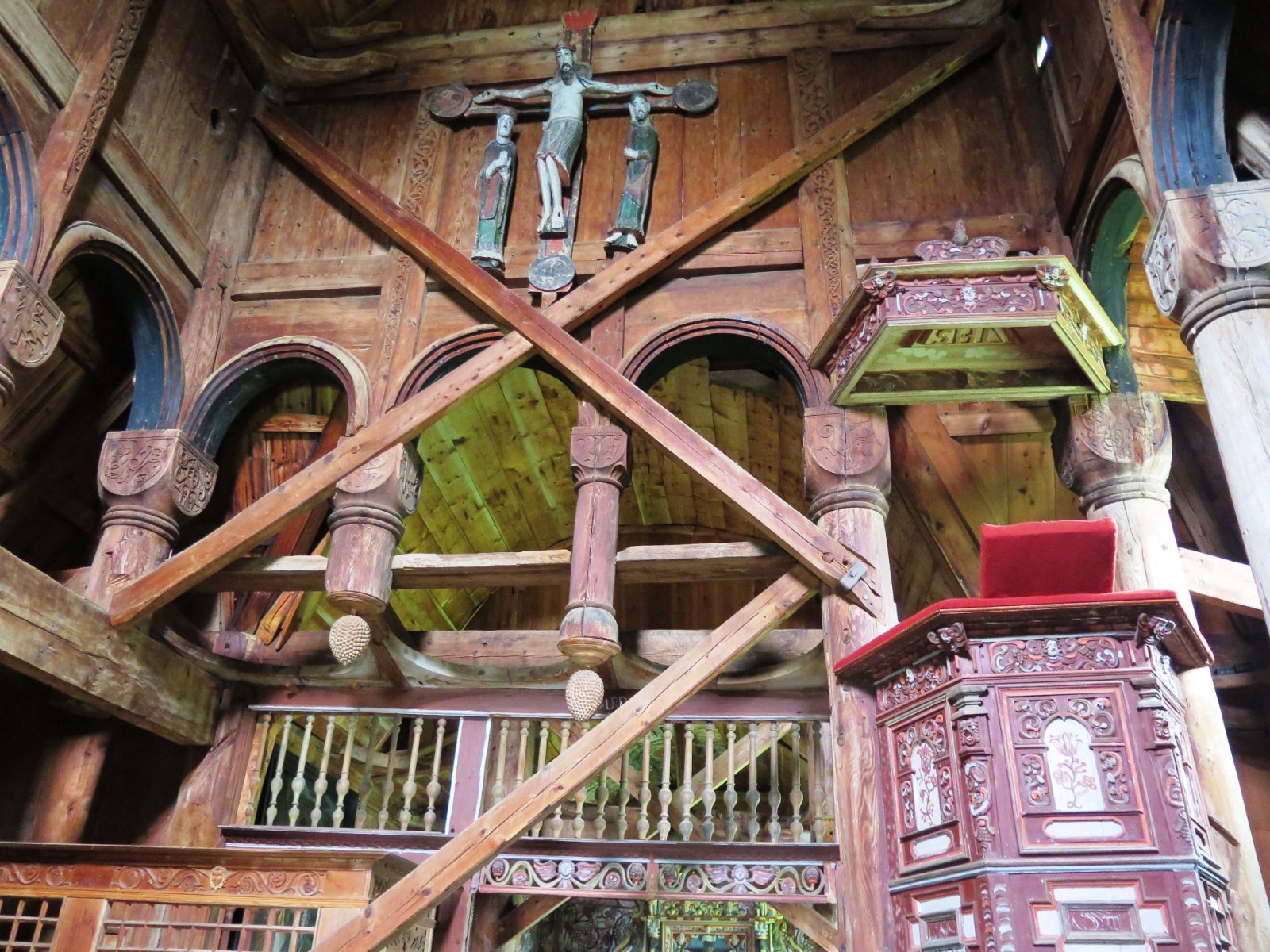 Diagonal beams add structural support.
The column carvings looked more Norse than Christian to us.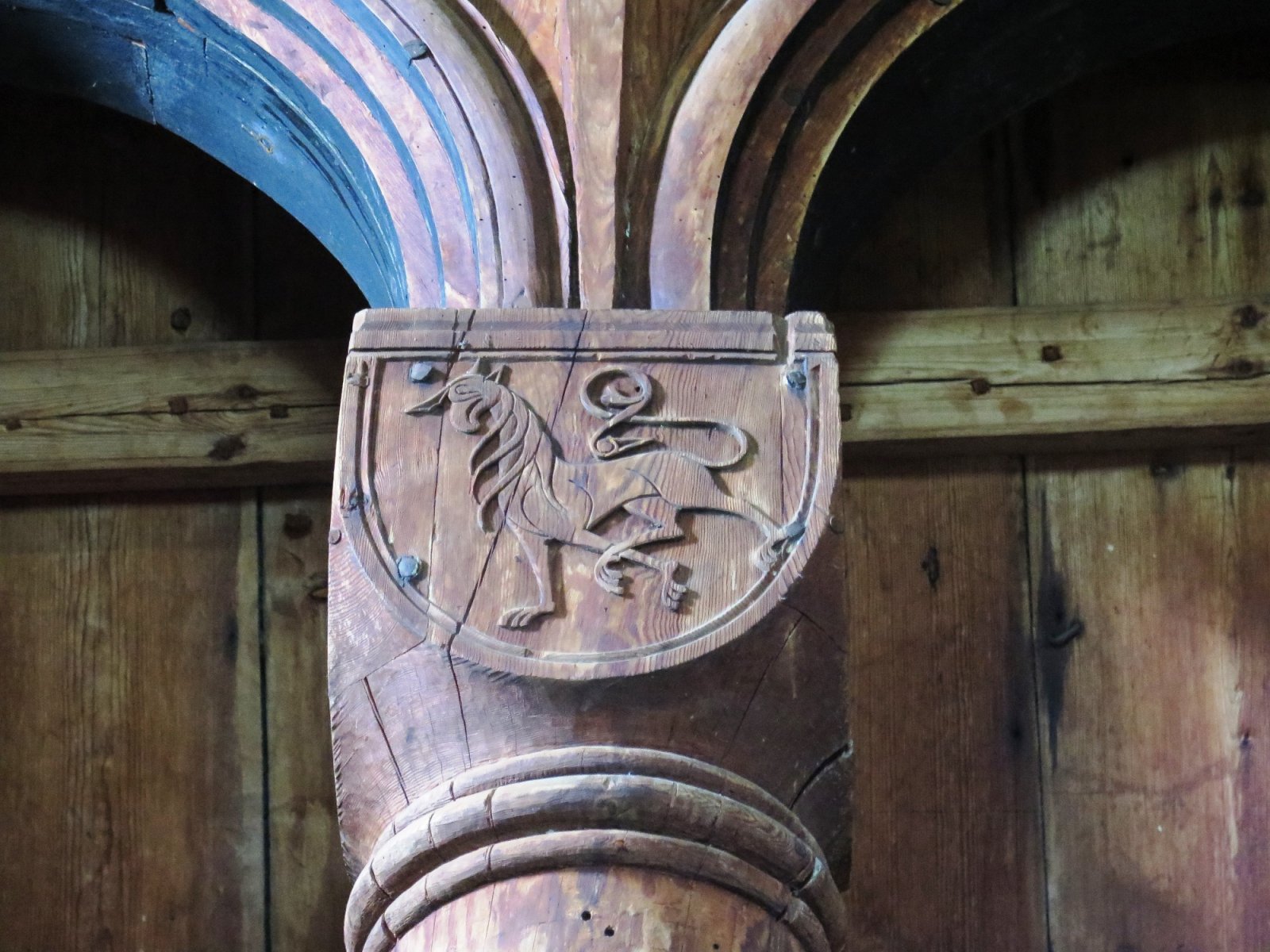 We then drove up the east side of Lustrafjord and stopped at Feigefossen.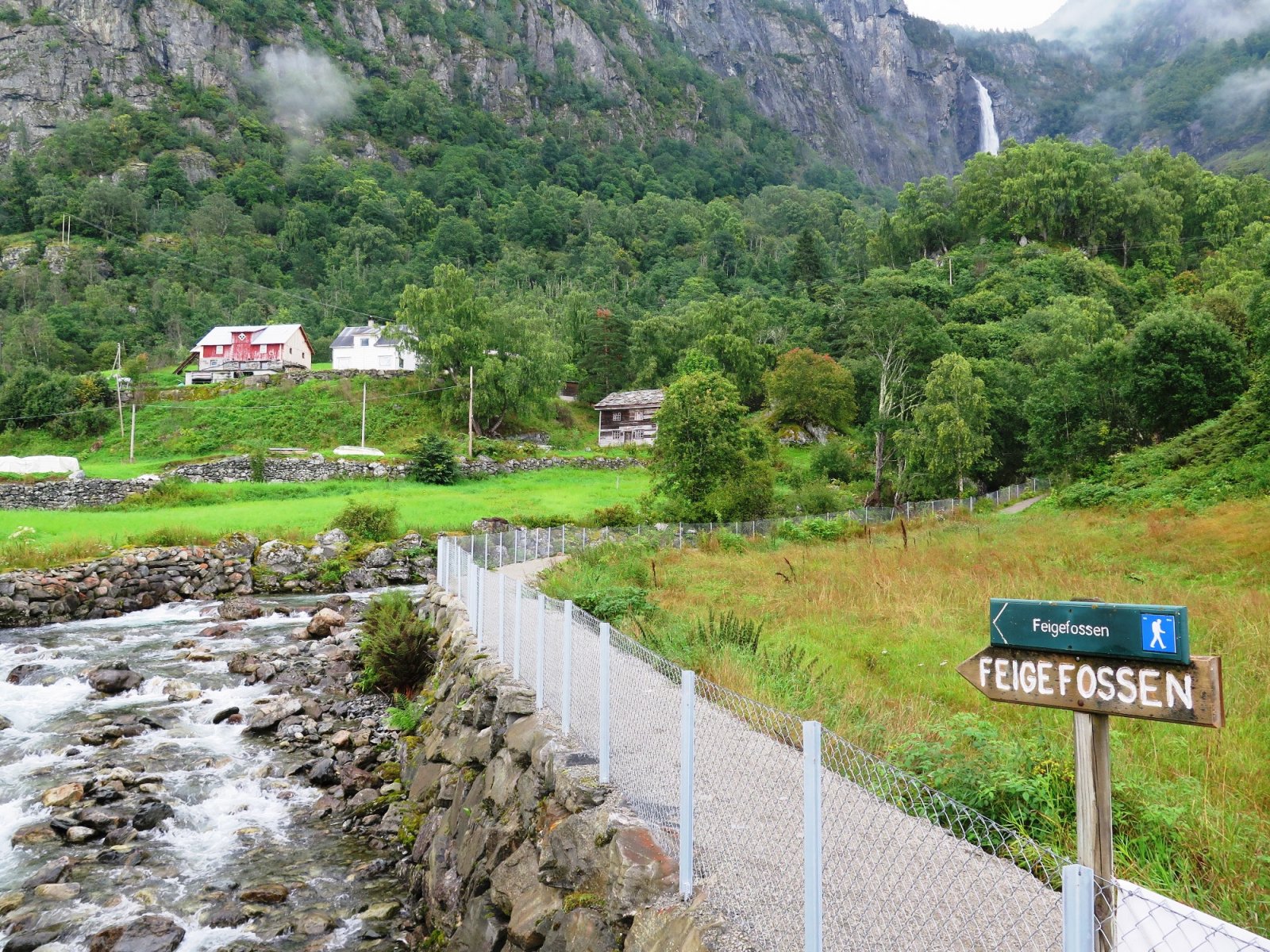 Note the sign does not say how long the hiking trail is.
The lower trail is not too bad along the stream.
Farther up is more challenging.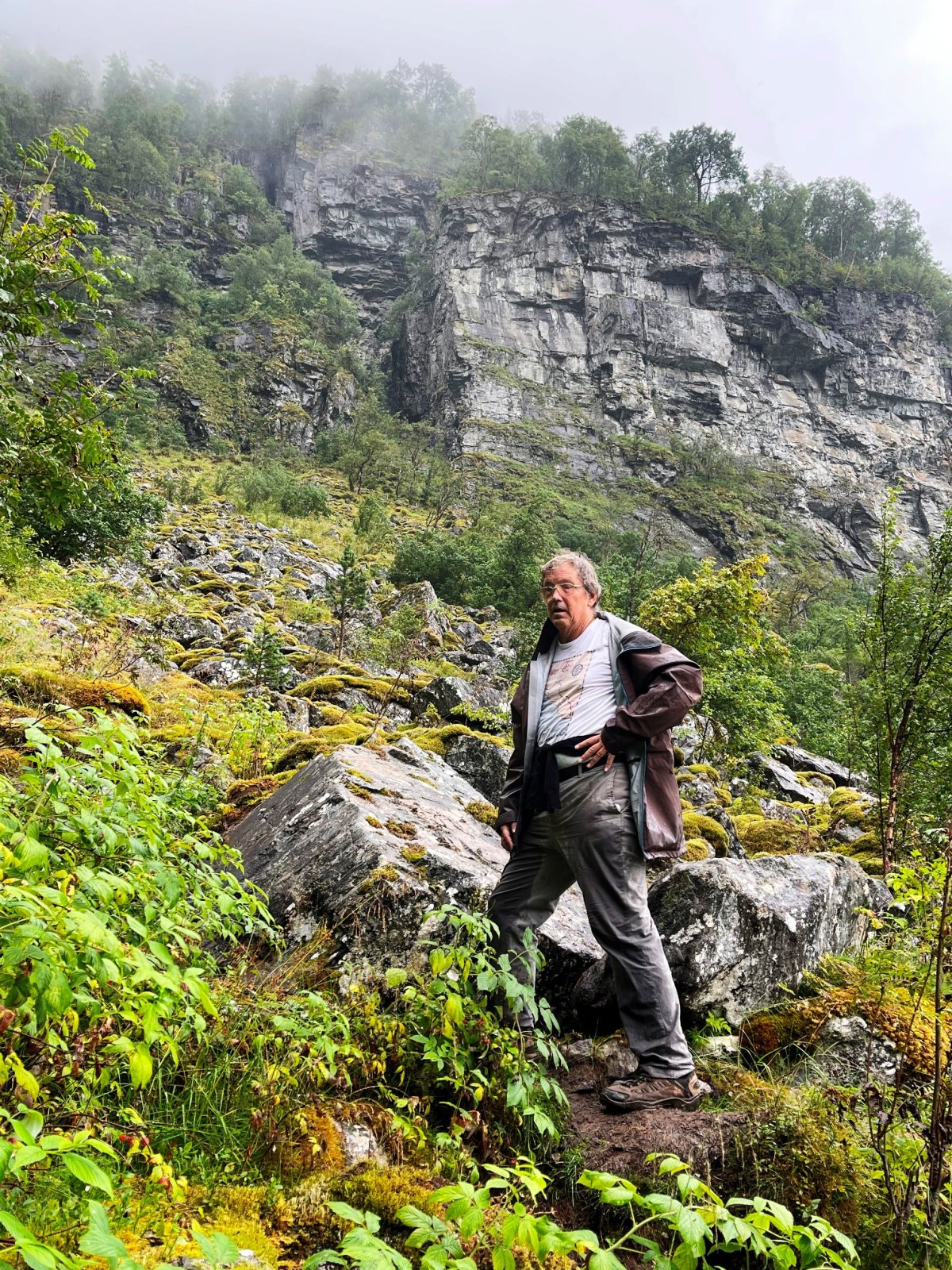 The real issue was the mud from the past day of rain. In our 50 minute climb we had about 15 minutes more rain.
Liz emerging from the trees: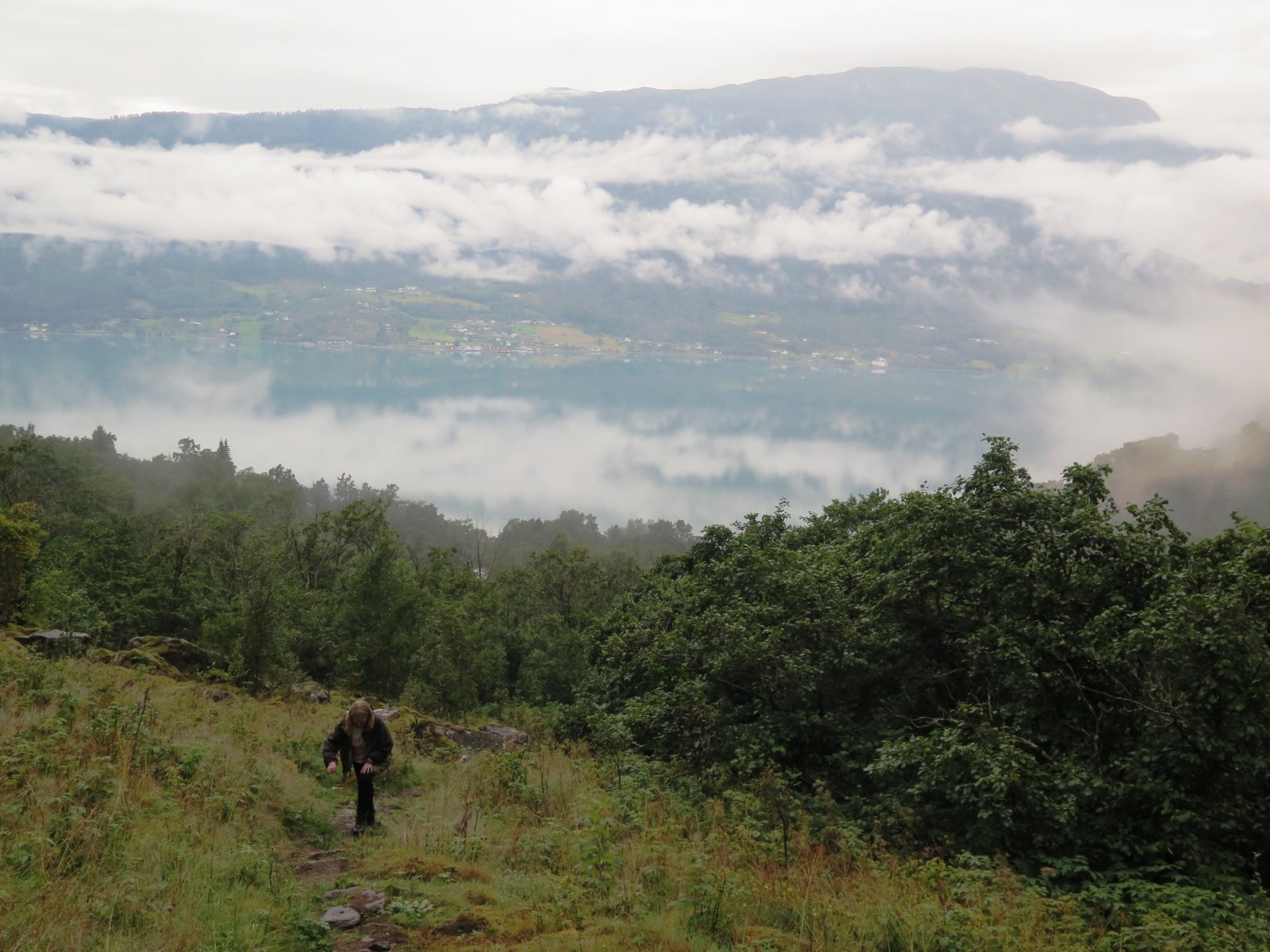 Close view of the falls:
We had to watch the mud even more carefully on the descent.
We each slipped a couple of times but recovered enough to not land in the mud.
We passed by one more waterfall before reaching Skjolden at the end of Lustrafjord.
Skjolden is the most remote end of any Sognefjord branches, 127 miles from the sea. From there we drove over the mountains (first pics
here)
to the Elveseter Hotel.
Last edited: