Administrator
Staff member
With limited time at Lake Superior I opted to return to Minnesota North Shore, which I had visited with NASJA in March 2009.
Liz had never been there and I had a good idea of places to visit from the prior trip. Also Duluth has a supercharger to enable access without an overnight stop. Duluth's supercharger is on the third floor of a Holiday Inn parking garage in an industrial area so not much to see around there.
From Duluth we drove to Lutsen by 3PM, where its gondola was running.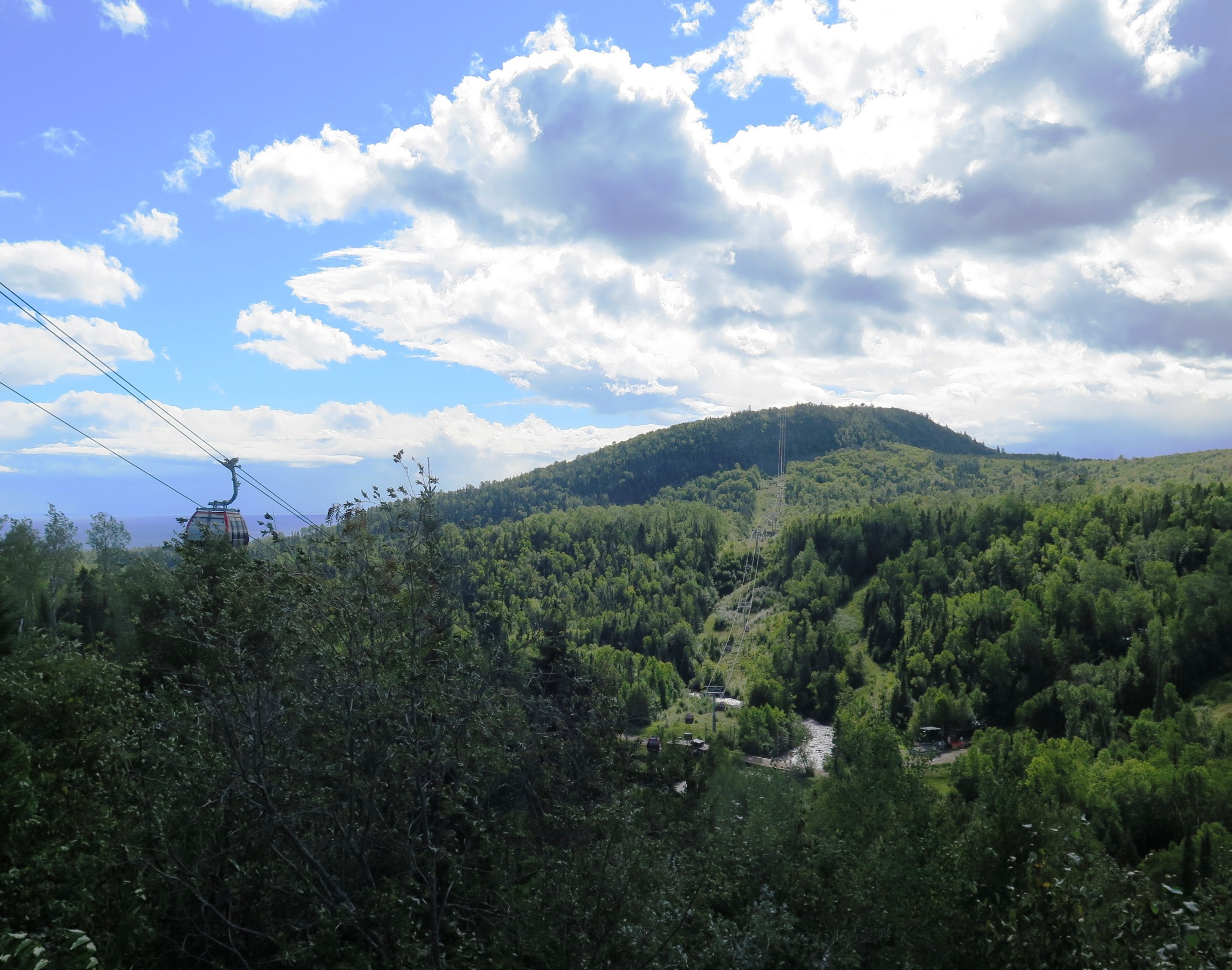 We did not ride it and moved on, first trying to see some of the secondary lakes in the area.
I remembered a brief view of Caribou Lake while snowmobiling, but only after some exploration did we find a road with access to a decent view.
As it was approaching 4PM we drove to the Cascade River trail.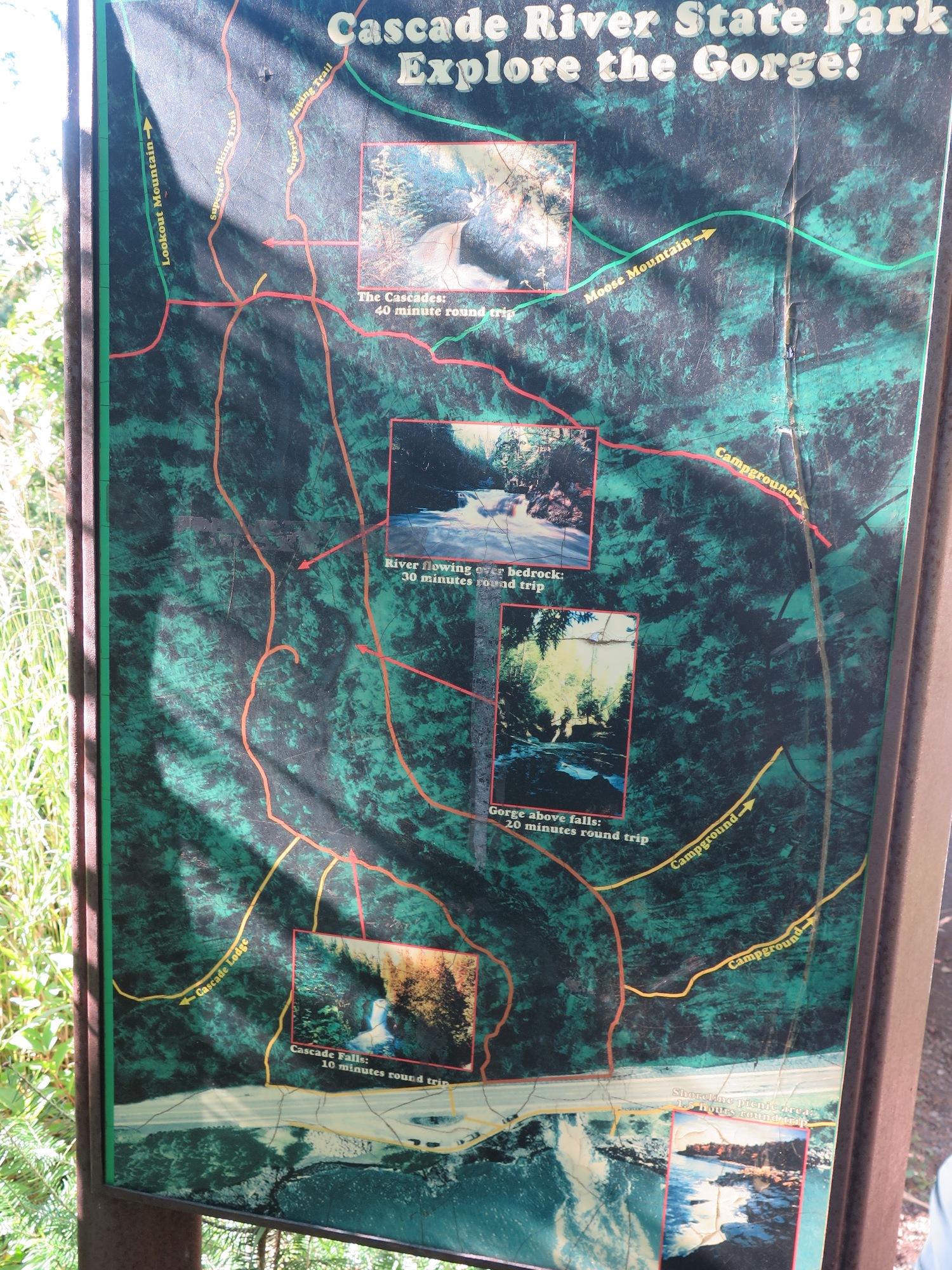 The part ascending from the lakeshore road is steepest part with several waterfalls. We reached the view from the bridge in about 10 minutes walk.
We continued up along the east side of the river.
I had remembered something about "40 minutes" in that sign and thought there was a second bridge higher up. The trail climbed high above the river for awhile.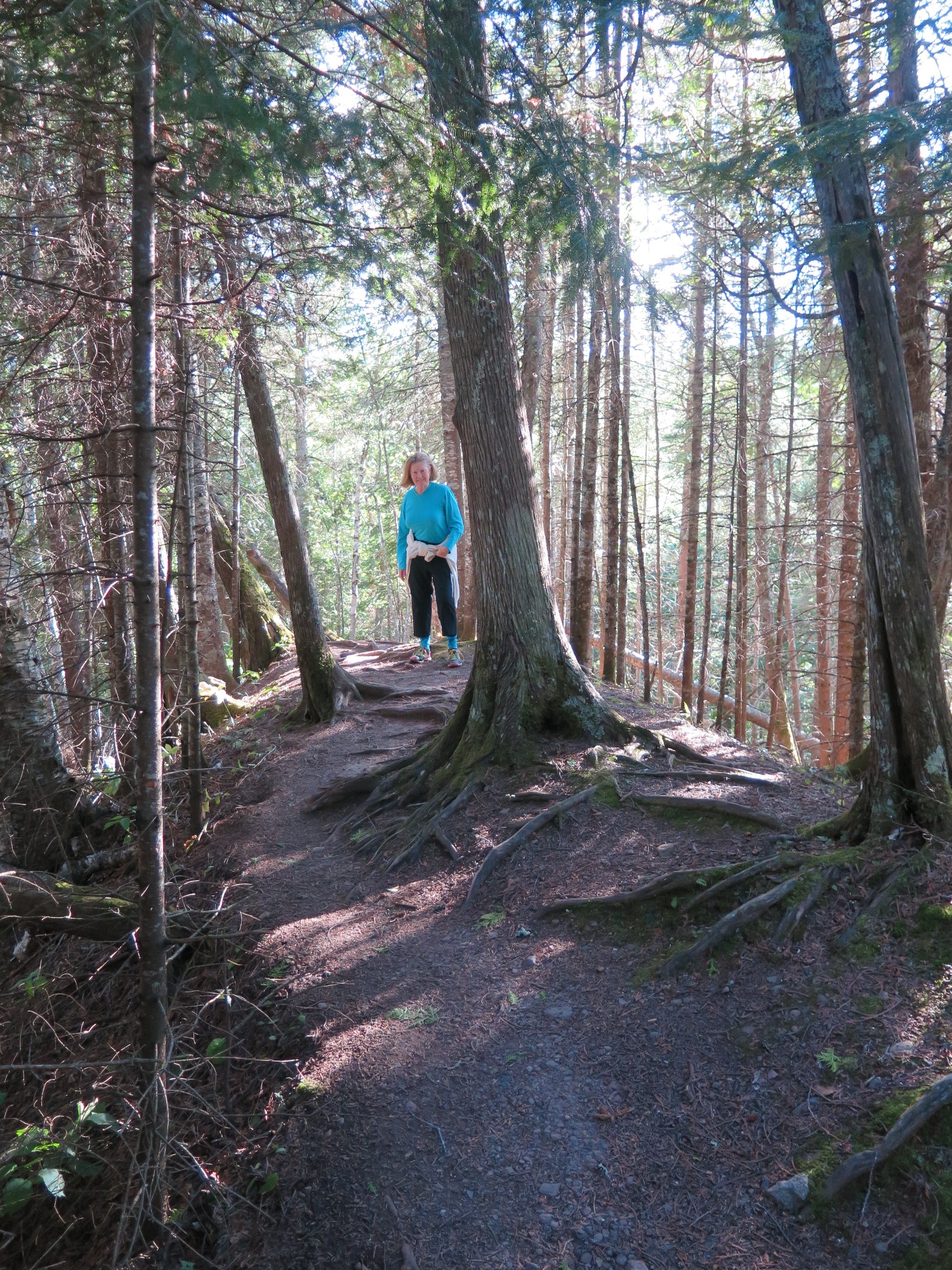 We followed a couple of side trails that descended the gorge to the river.
This looks more like the part I descended on cross country skis in 2009. I do not recall a steep climbing exit though, so I'm not sure where on the Cascade River I was then.
Eventually we turned around, went back to the footbridge, then to the car via these west side views.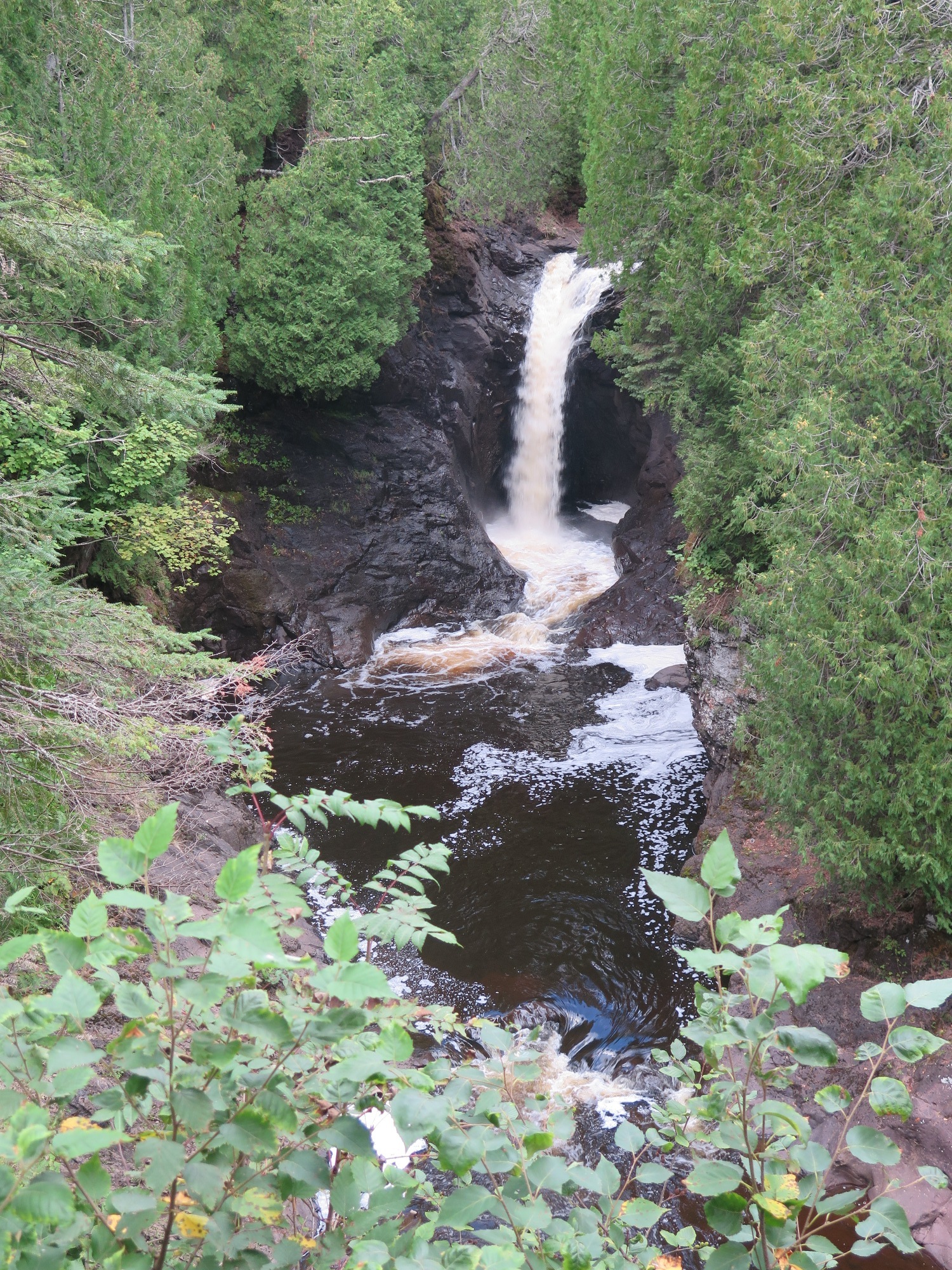 Cascade River flowing into Lake Superior: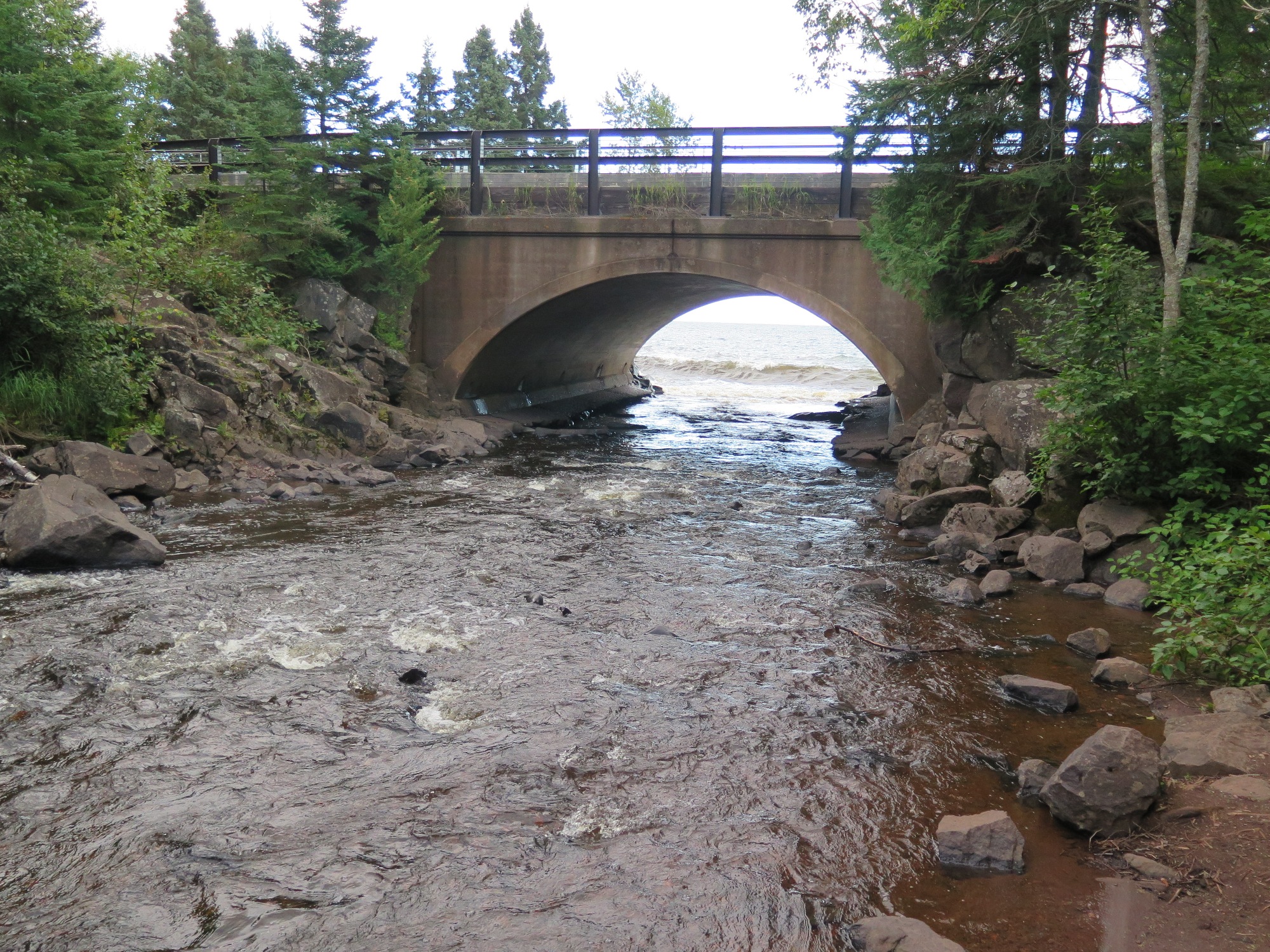 We spent the night at a B&B in Grand Marais, where they put up that NASJA banner in 2009. This was our front porch view from dinner.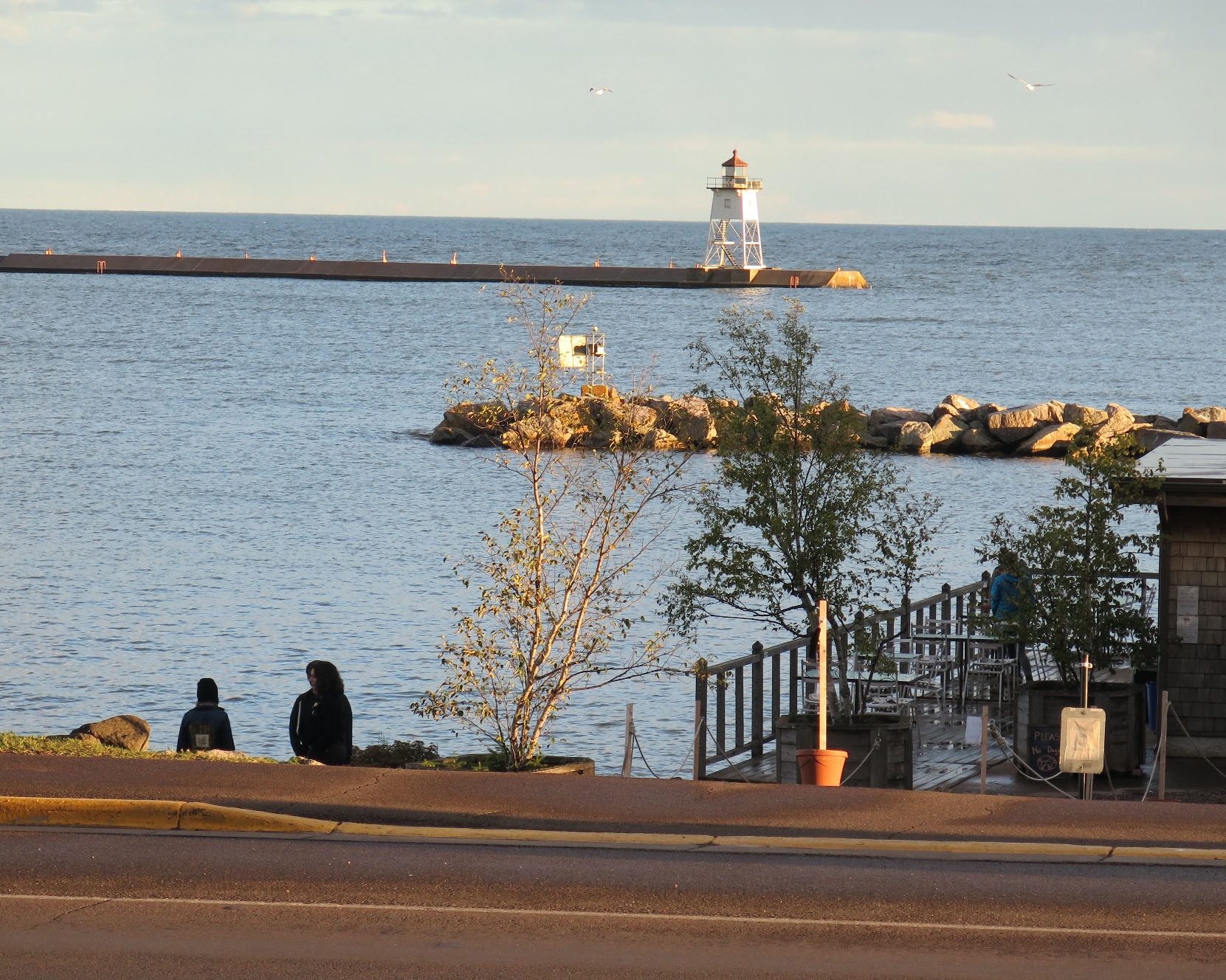 After dinner we walked out to the harbor breakwater.
Our charge in Duluth was adequate for a round trip to Grand Marais, but Liz was interested in continuing on to the Boundary Lakes. In normal times there's another supercharger up the road in Thunder Bay, but of course that's off limits now. We had the 12-gauge extension cord I had used all summer in Florida and were able to stretch that from the B&B porch to the car and add another 45 miles overnight.
Grand Marais was a good place for Liz to enjoy her Scandinavian heritage.
On Friday morning we drove up to Poplar Lake.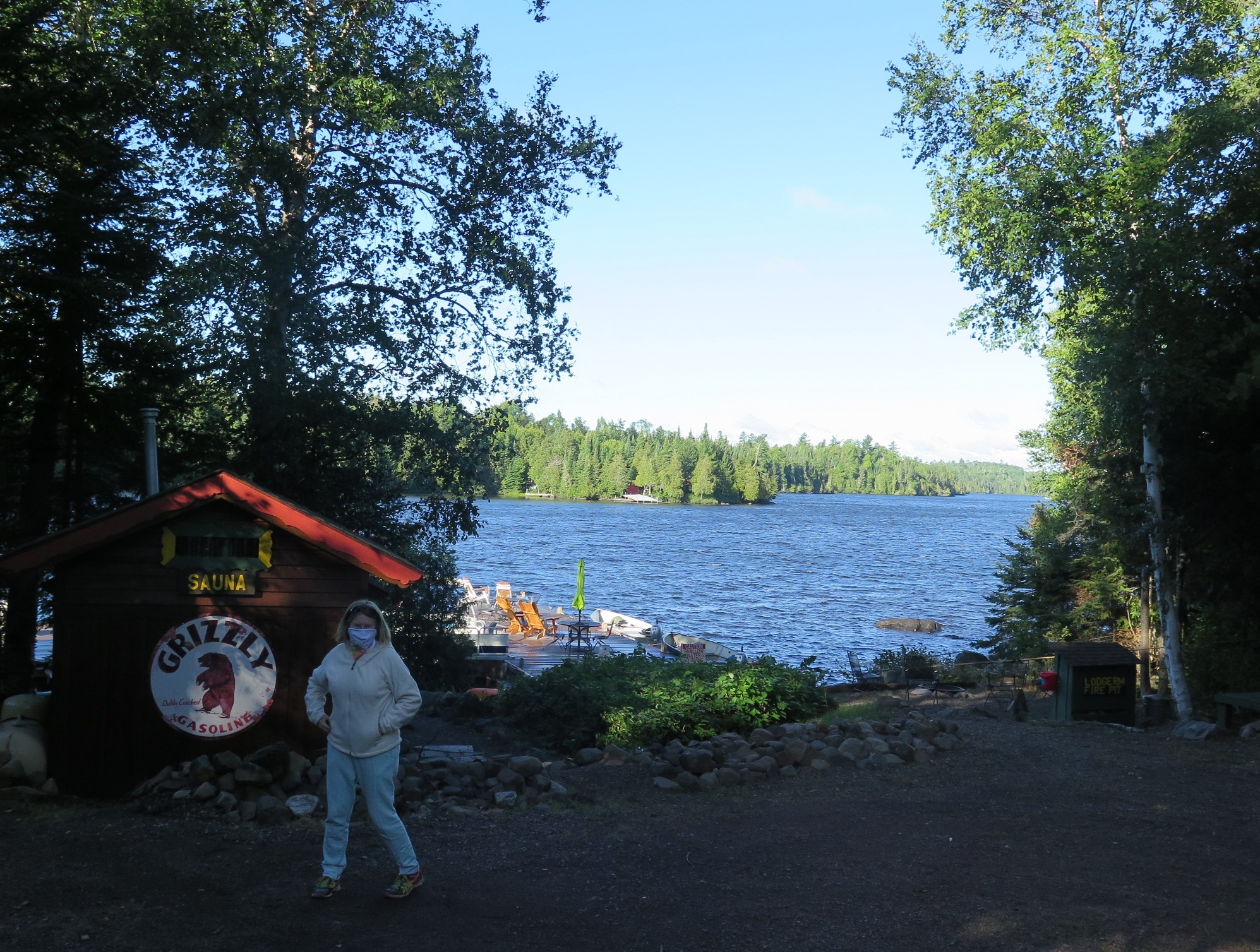 We explored further to the residential area at Voyageur's Point.
Lake views:
Poplar Lake has several islands, one nearby currently inhabited by a moose and calf according to this local with whom we chatted.
We were about 4 miles by air from Canada here.
Brule River between Boundary Waters and Grand Marais: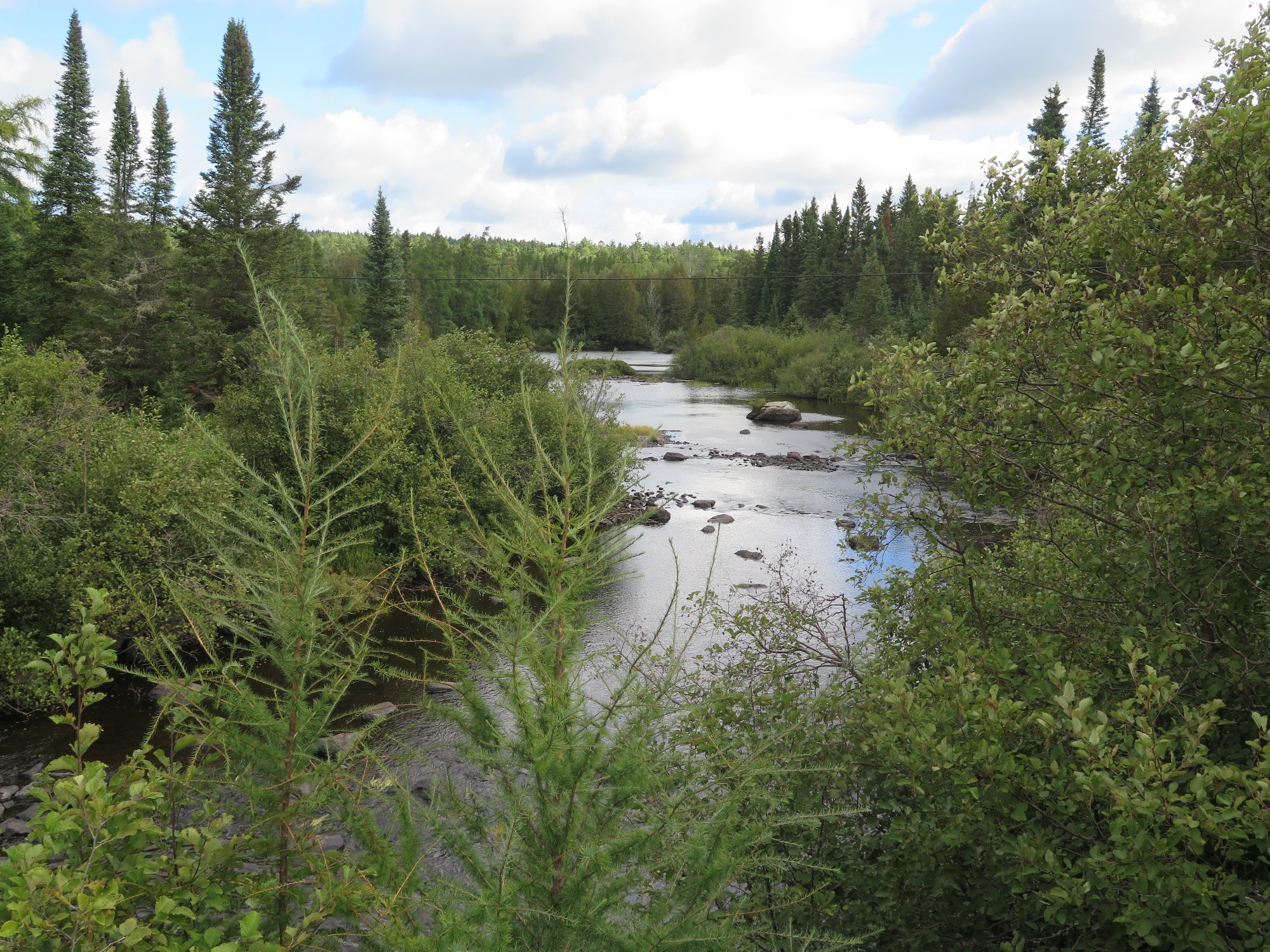 We really enjoyed the beer from local brewery Castle Danger at dinner in Grand Marais, so we stopped by the brewery in Two Harbors on the way back to Duluth to take some home. Certain Utah skiers will appreciate their beer glass.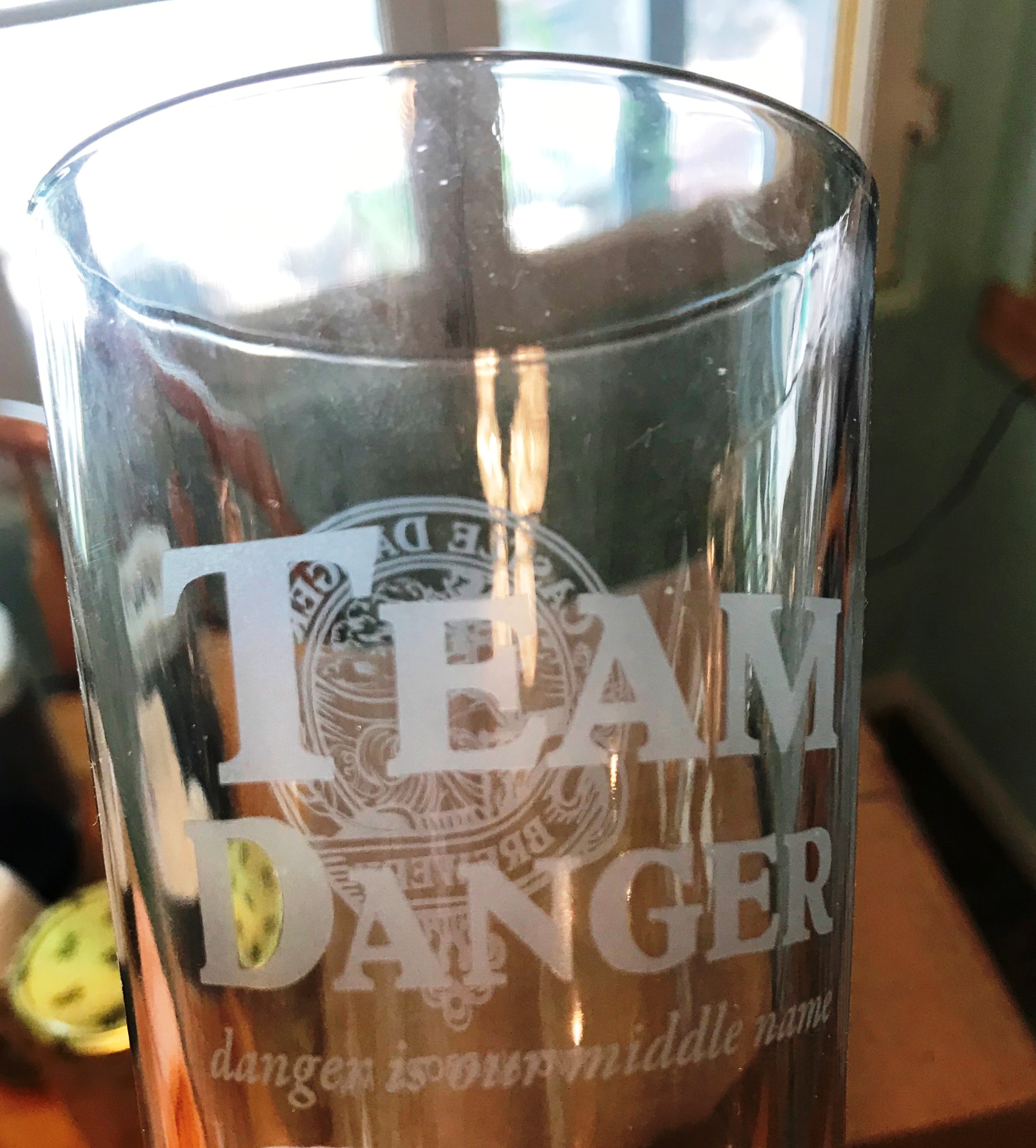 I was texting flyover and he advised us within minutes of reaching Palisade Head to stop for Lake Superior views.
West:
East: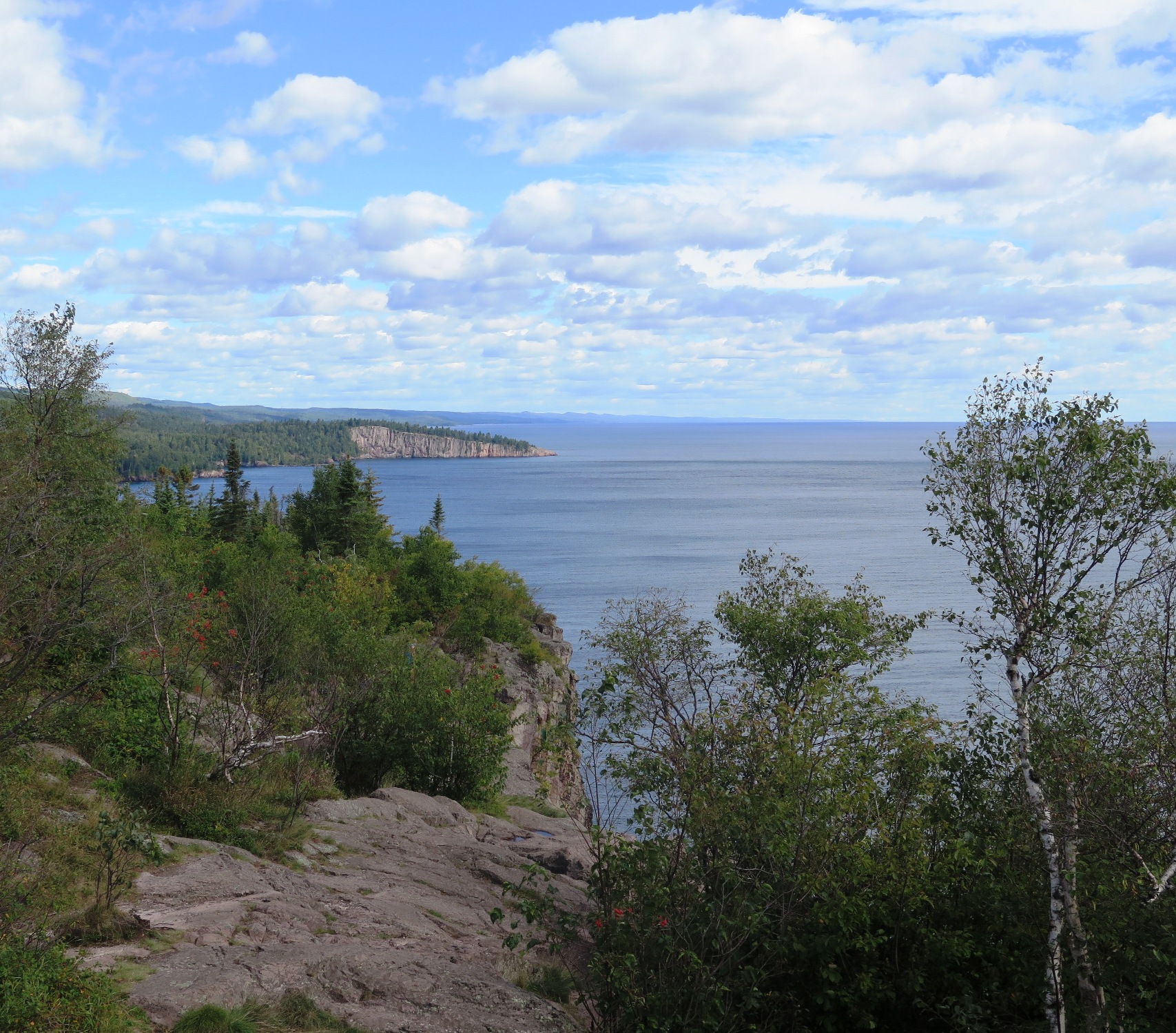 South to Apostle Islands:
The highest Apostle Island, Oak Island is only 480 feet above the lake. Once you get much farther east the Apostles are not visible from the north shore. However, Minnesota is continuously visible on the horizon from the Apostles because the Iron Mountains rise over 1,000 feet above the lake.
We stopped at the Duluth charger for an hour to charge from 9% to 94% before returning to Bayfield for the 4:30PM cruise.