I've spent the better part of the last five winters in Utah. The winter of 2023 in Utah was a standout and truly unprecedented in a number of ways. I wasn't there for the entire winter, but I caught a good chunk of it, remaining in the Salt Lake Valley for about 4.5 months. I started skiing in Utah on 21 Jan 2023 and my last ski day there was 29 May 2023. I logged a total of 62 ski days in Utah in 2023.
What a winter it was! As I start this thread on 2 June 2023, Snowbird has received a seasonal total of 838" of snow. Snowbird is planning to open for a few more weekends in late June and possibly for the 4th of July. Alta quit counting snow totals some time ago, but already had measured more than 900". These are all-time records. Most other ski areas in Utah also set all-time snow records. Utah literally had the greatest snow on Earth in 2023.
What follows is a little pictorial of my season with some comments to provide info and context with the photos.
25 Jan 2023 was one of the first of many powder days I experienced this winter. This is Hanging Bowl under the upper tram line at Snowbird UT. Already the snow cover was outstanding. In fact, this was the first time I'd ever skied this particular run. Normally the entrance is quite sketchy with mandatory air in one or more places.
This is my son in about a foot of fresh snow in Hanging Bowl: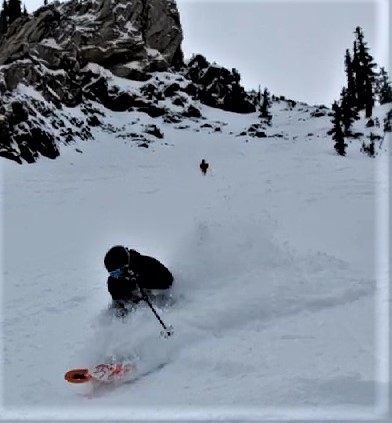 An acquaintance that joined us for a run in Hanging Bowl: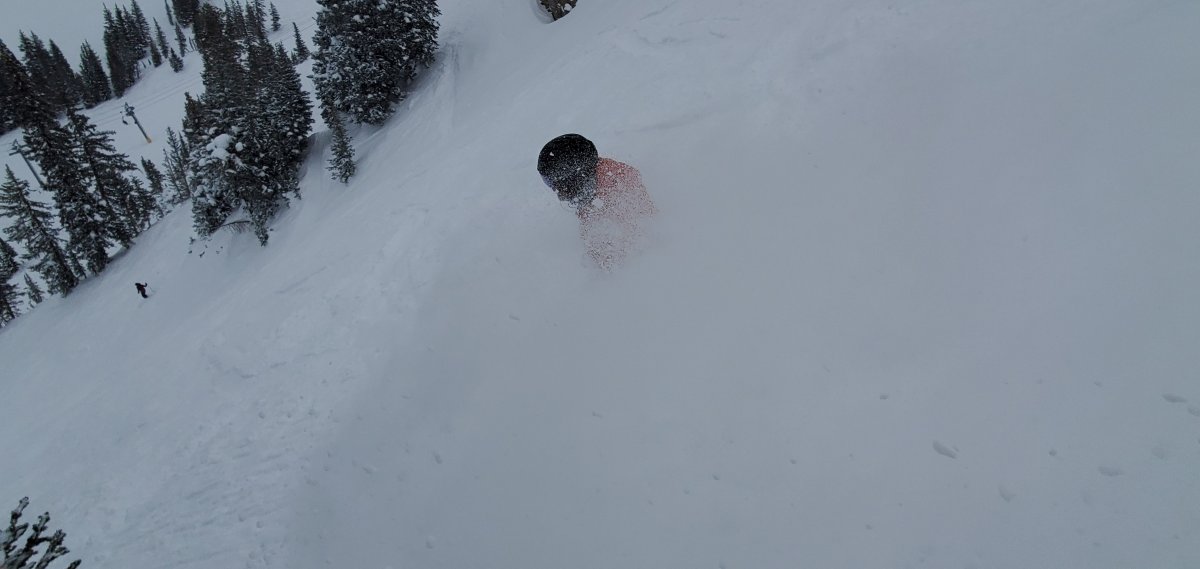 6 Feb 2023 was another one foot powder day. This is a friend in the STH area off Gad 2 chair at Snowbird:
Same fellow, same day in the lower Baldy area of Peruvian Gulch at Snowbird. Fresh snow weighed heavily on tree branches.
19 Feb 2023, when I have weary legs I go to the Baldy Chair and ski low angle terrain in Snowbird's Mineral Basin. I rode it about five times late on this day. This is a photo I snapped of the nice view looking back over my shoulder on the ride up Baldy chair. Notice the nice 4-5" of new overnight snow still not fully tracked out at around 3PM.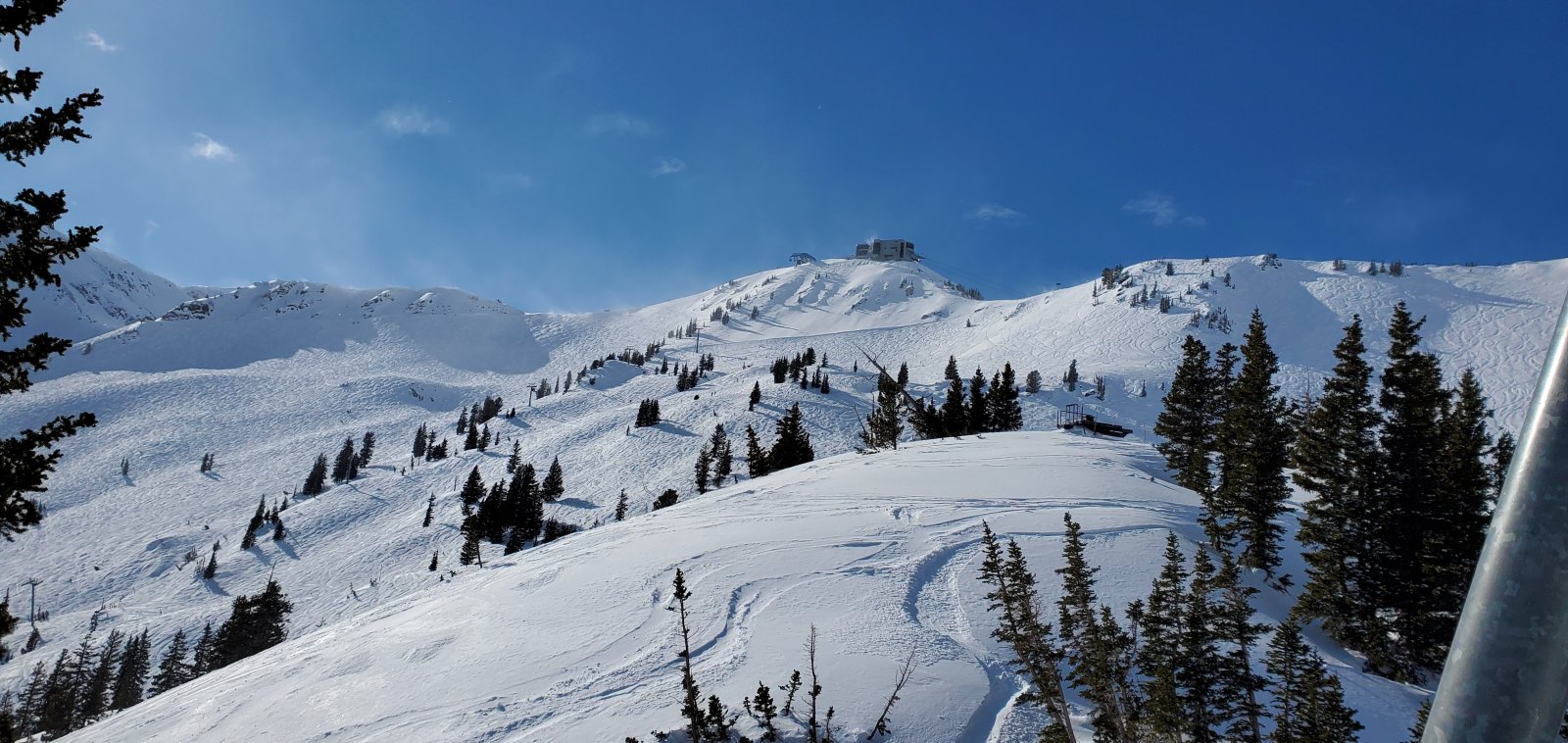 Another photo from Mineral Basin, taken on the same day. Most of the cliffy areas are covered in snow by mid-Feb: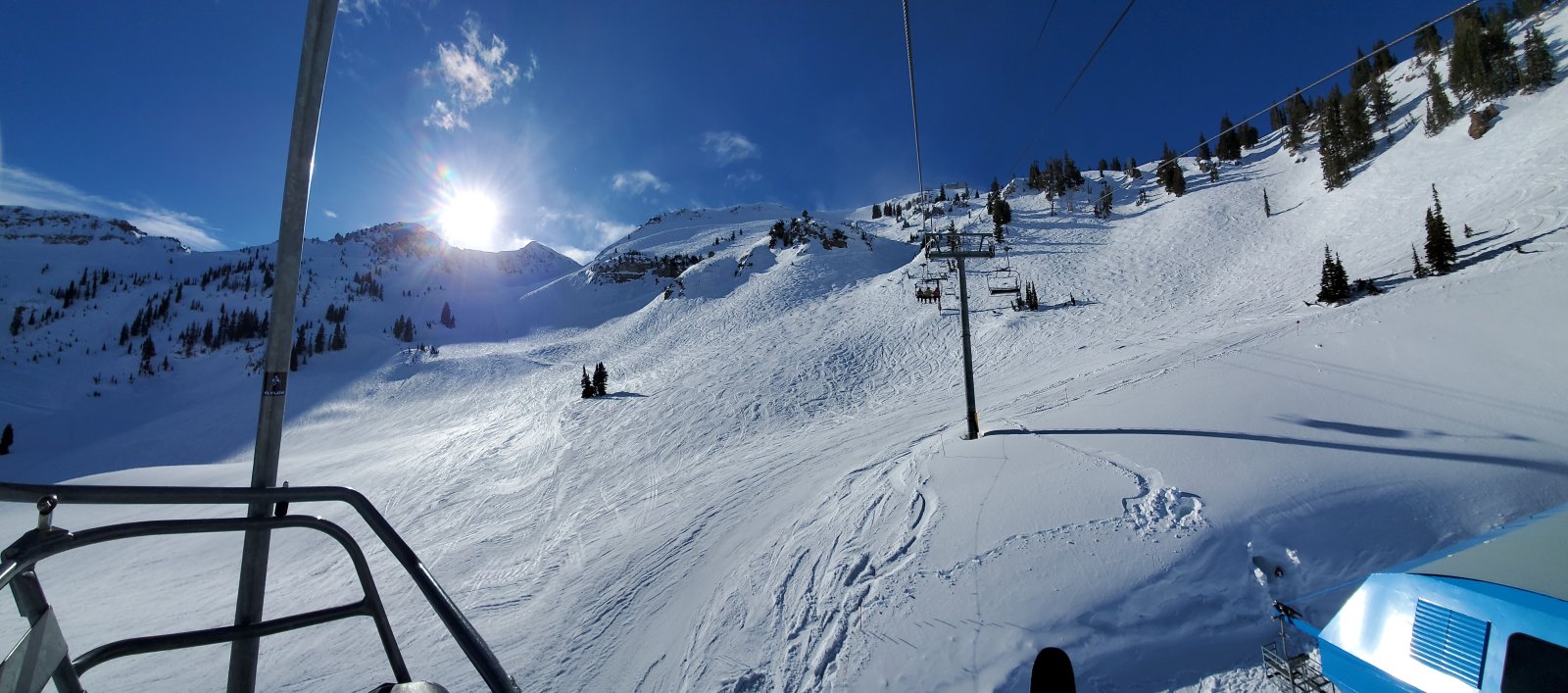 27 Feb 2023 was another one foot powder day in the Wasatch. These are friends in the Catherine's area of Alta, UT: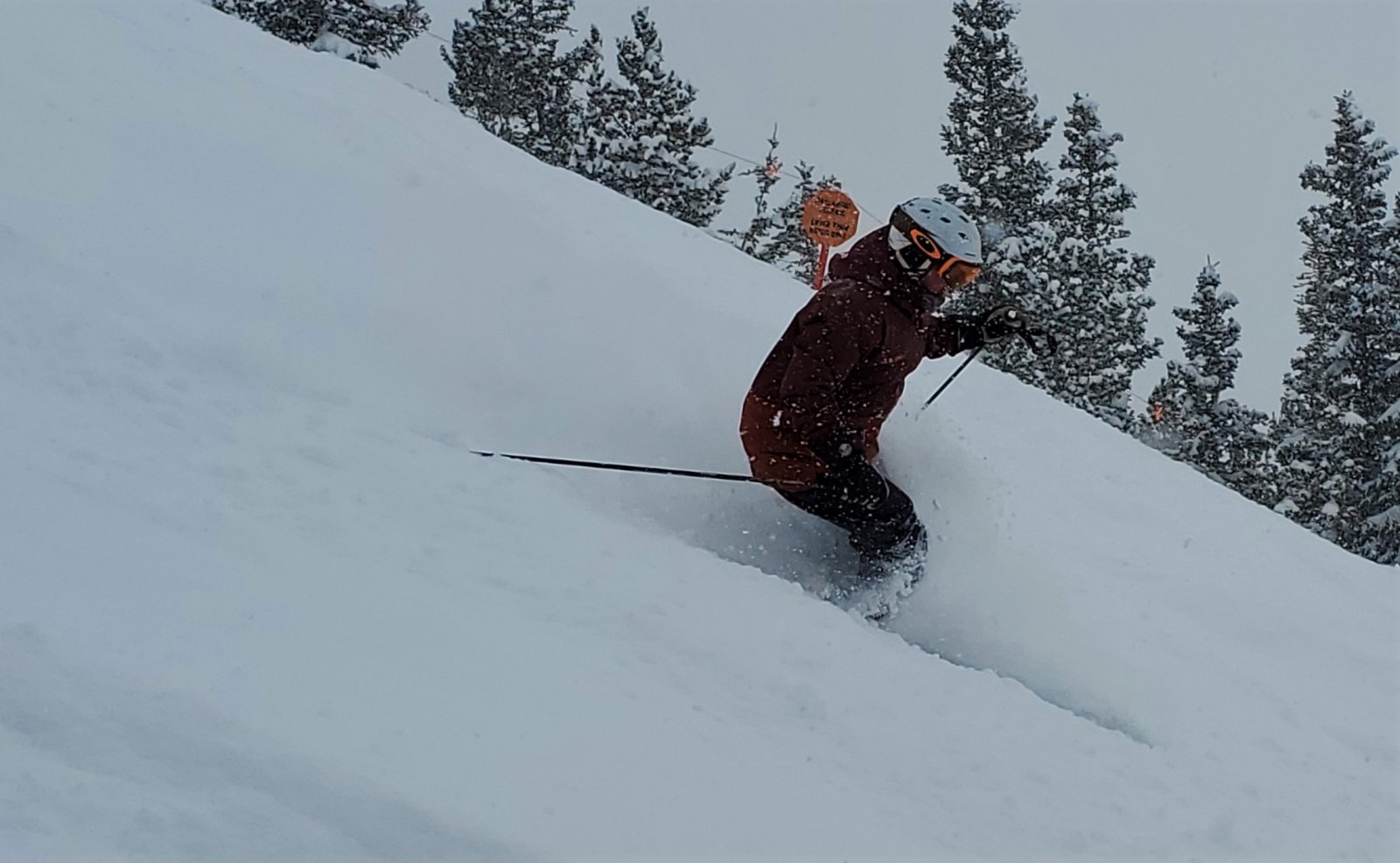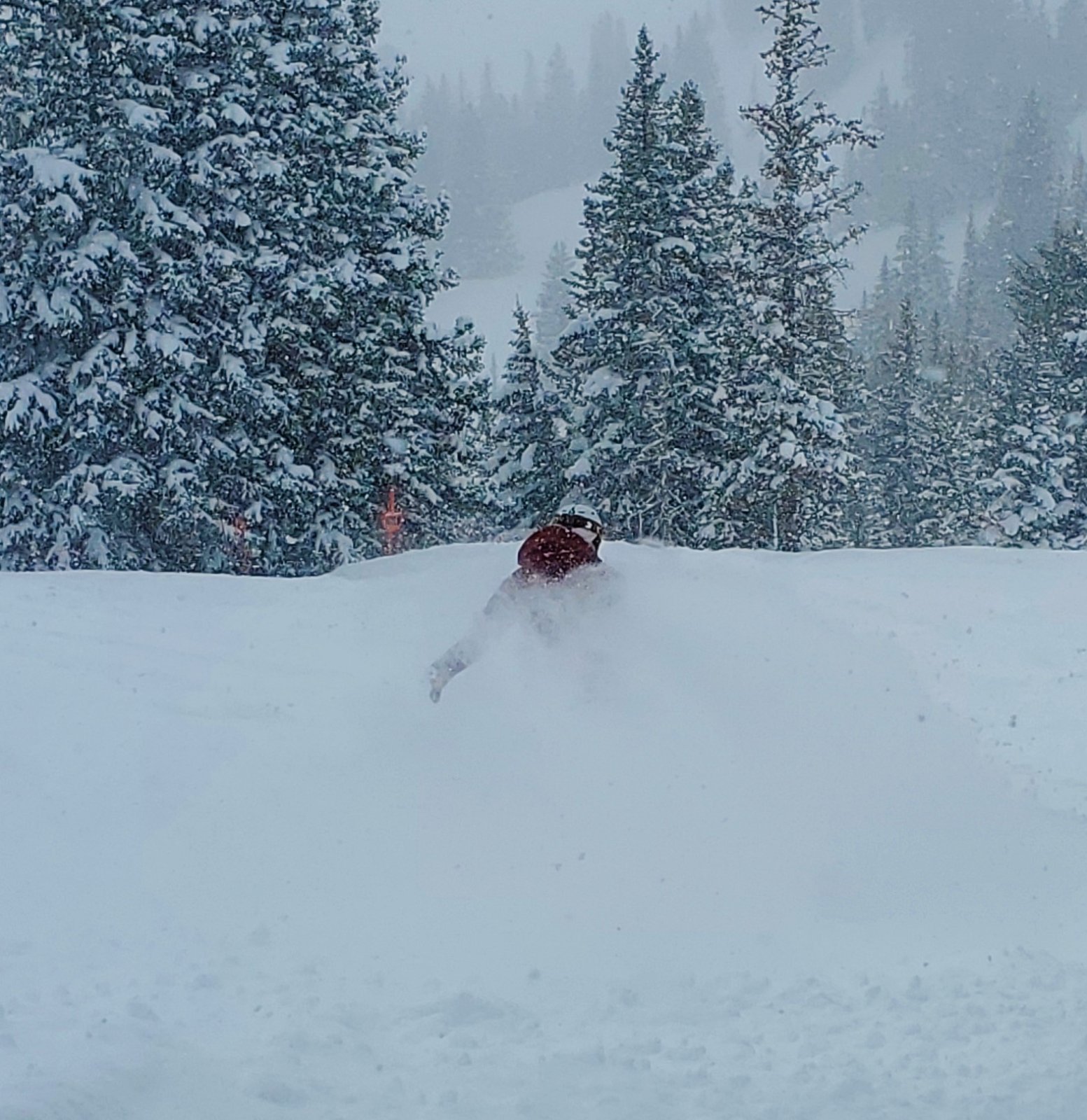 On this same day, 27 Feb, I spent three hours in the Gold Miner Daughter's lounge/bar waiting for the traffic to clear on the Little Cottonwood Canyon access road, 4 to 7 PM. It had dumped on and off all day and I was stuck there with about 20 friends. Fortunately I had a bottle of Irish Whiskey in my boot bag and it came in handy as I shared it with friends. We finally heard traffic was beginning to move around 7 PM so we got in our cars and headed down the mountain, but it took us until 9 PM to get to the bottom of the canyon. They were planning to close the road at 10 PM that night for avalanche mitigation work.
1 March 2023, I made a day-trip down to Sundance Mtn Resort near Provo, UT. It was one of the deepest and most fun days of my winter and the best thing about it was - no crowds, no lines, no traffic!
More friends:
This one is of me from about 3 PM, still tons of loose powder in Bishop Bowl:
The weather report said five to seven inches of new overnight snow on 1 March at Sundance, but it kept coming down during the day. And because the previous few days had also been stormy there was a cumulative effect that skied more like 15 inches of light, fluffy powder.
See here for more photos and details on my fun day at
Sundance.
This post is to be continued...
Last edited: