Administrator
Staff member
In pursuit of a 12 month ski season, Liz and I have lowered ourselves to Patrick's level.
Patrick got this July at New Jersey's Big Snow indoor facility.
Last week we were shocked to learn that Galdhøpiggen, located at 6,070 - 7,200 feet on Scandinavia's highest mountain, had closed when it normally runs continuously May - October. It closed mid August due to a lot of exposed crevasses and gravel making it unsafe even for ski touring.
Liz discovered much to my surprise that Oslo has an indoor ski area.
SNØ Oslo
is very new, opened Feb. 2021. It's built into a hillside.
I've always thought was the most sensible way to build such a facility, though many are in areas so flat (Dubai, the Netherlands) that's not possible.
We had our boots and clothing, though it was summer ski clothing so we got a bit chilled at 25F. Lift tickets were $33 and rentals were $37. We were on the snow from about 1:30 - 3:30 with a short thaw break.
The upper section has a basic groomer near the ski lift, rails and jumps/rollers looker's right.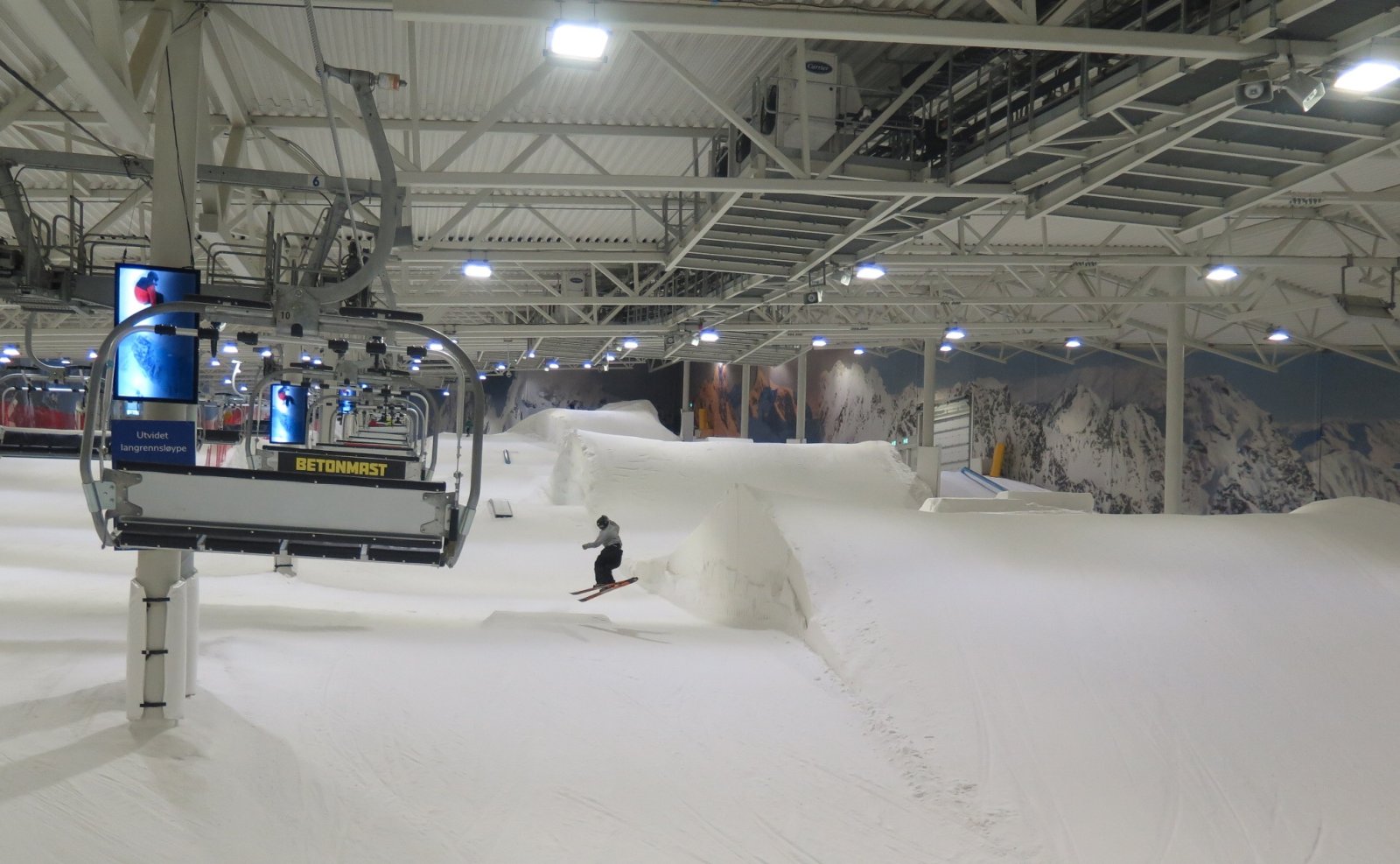 There were racers set up looker's left when we arrived but they soon quit and I did not get pics of them.
Liz at the bottom of our first run: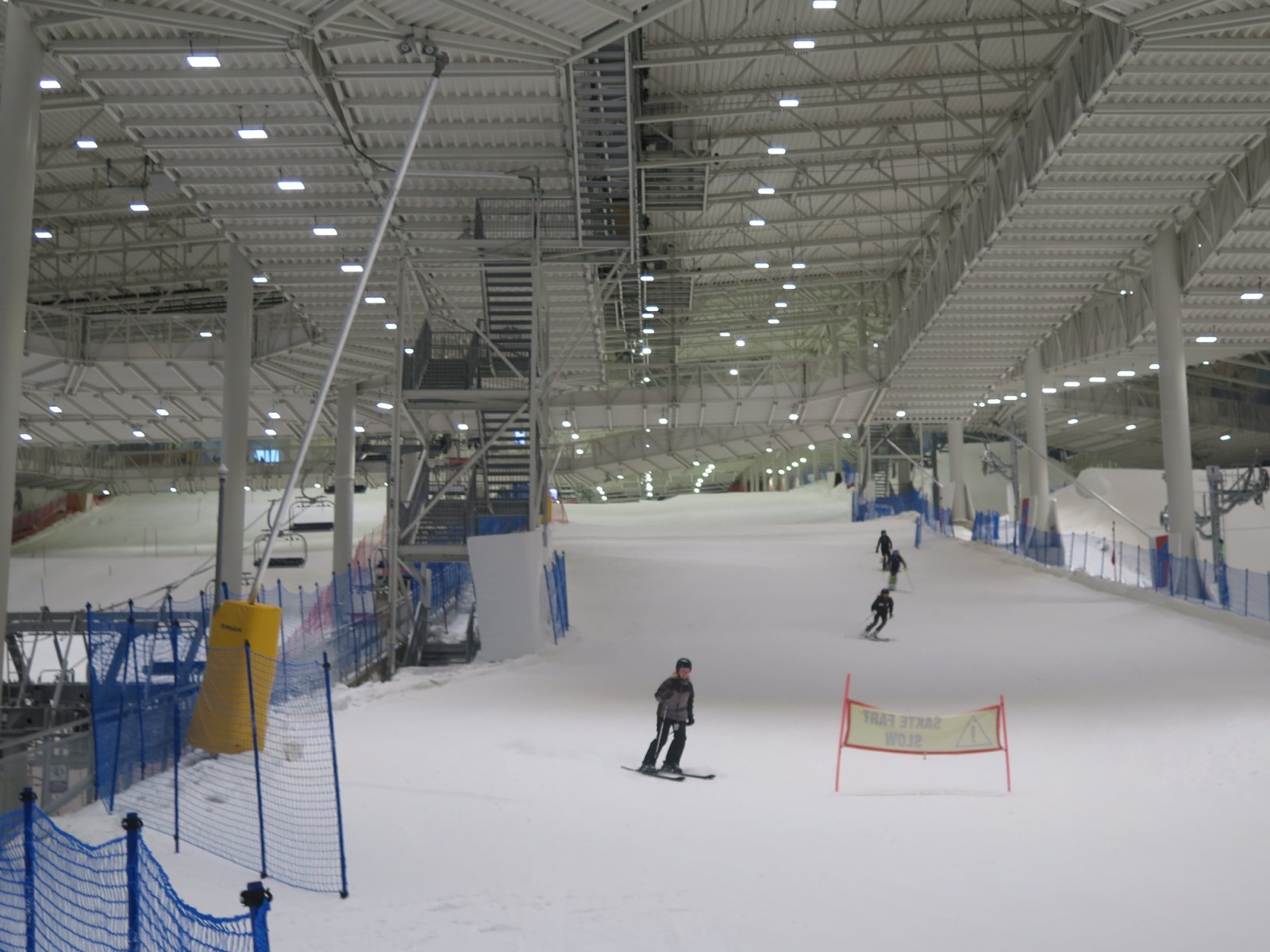 Above the other skiers is part of the cross country ski track.
Looking down on the cross country track from the chairlift: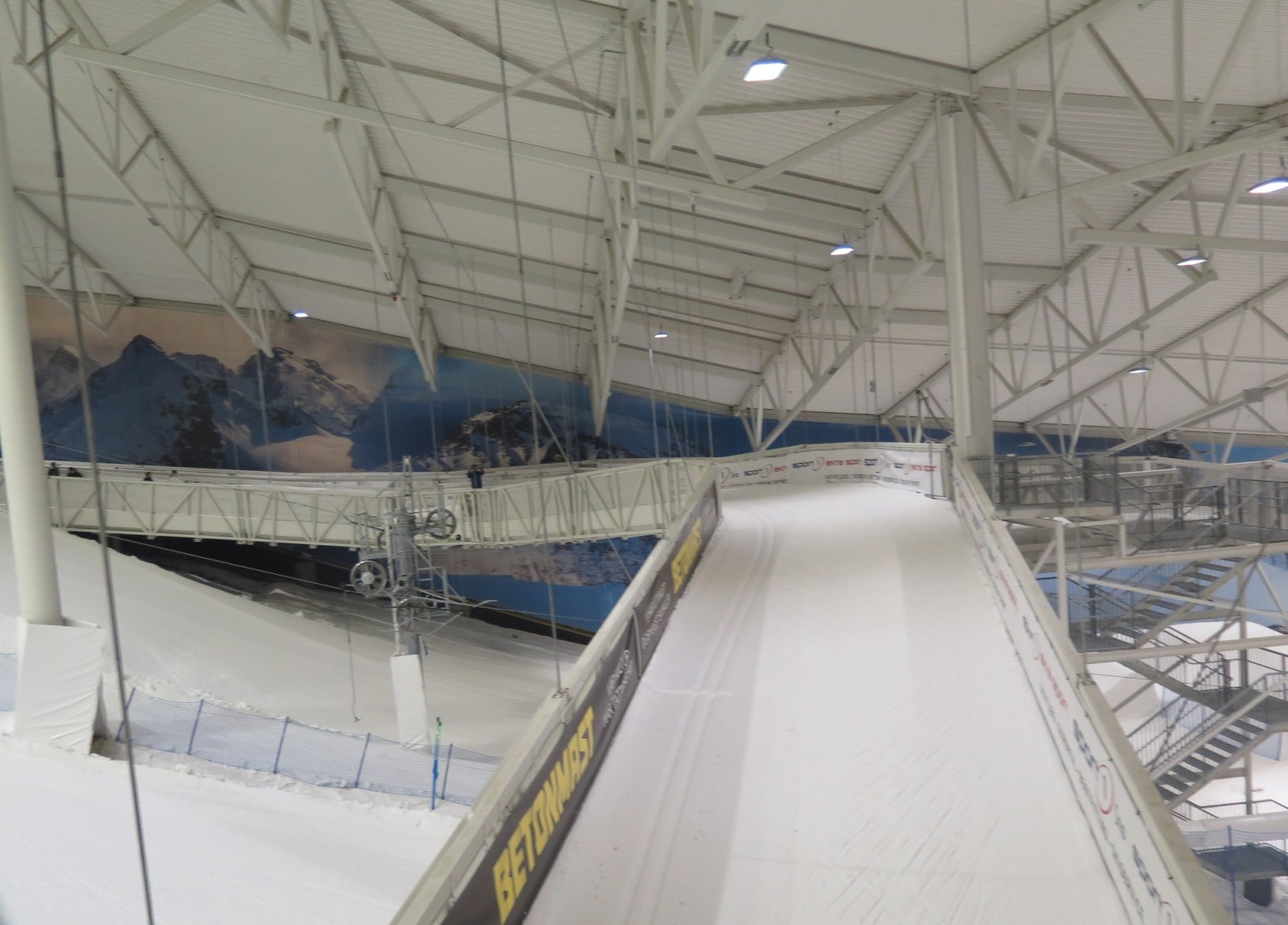 There are a few exposed rocks under the lift for decor.
The sides are decorated with alpine scenery.
I skied the upper rollers a few times.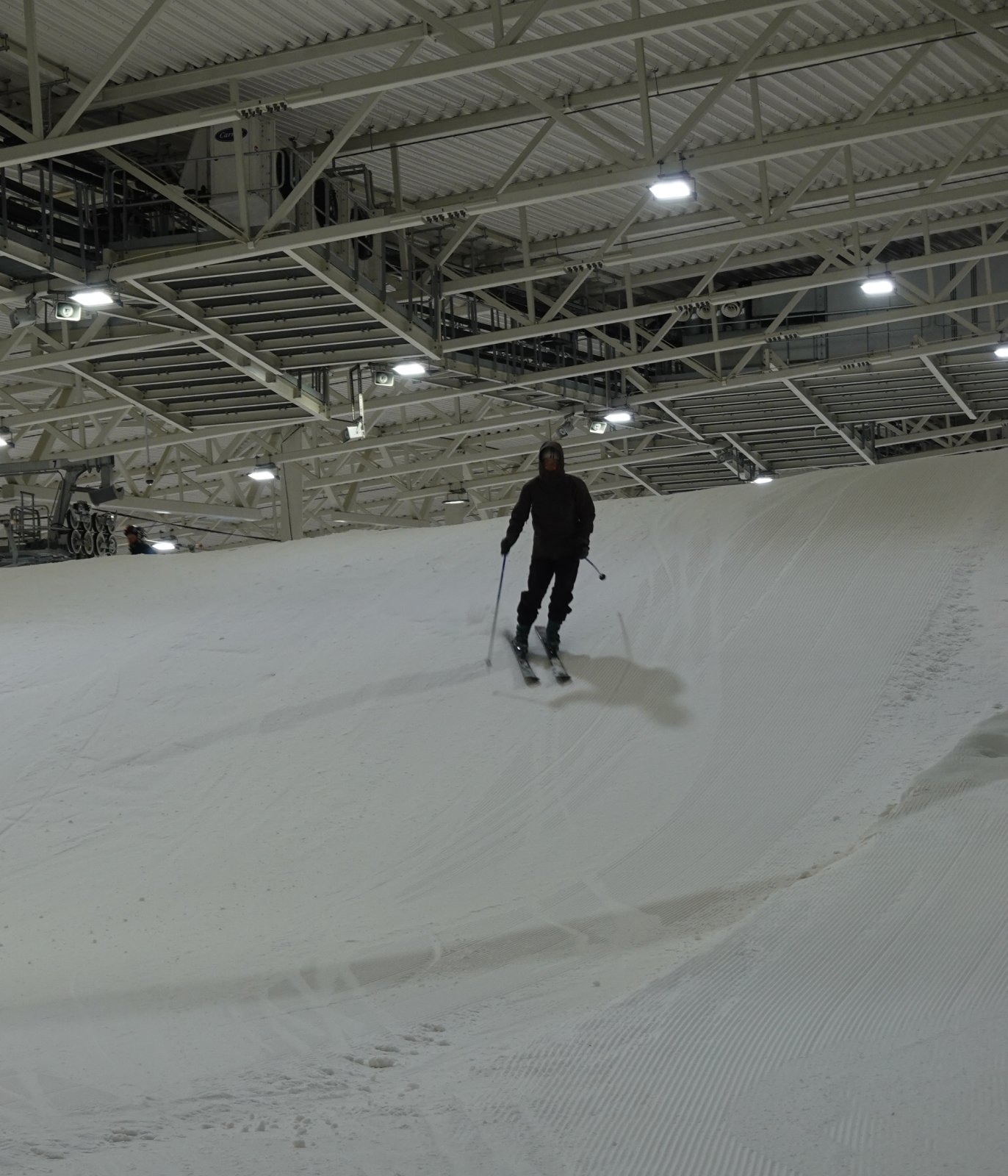 During our thaw break we took the elevator up to the 4th floor, which has the entry to the cross country track.
The lower skier's right is segregated for bigger park features.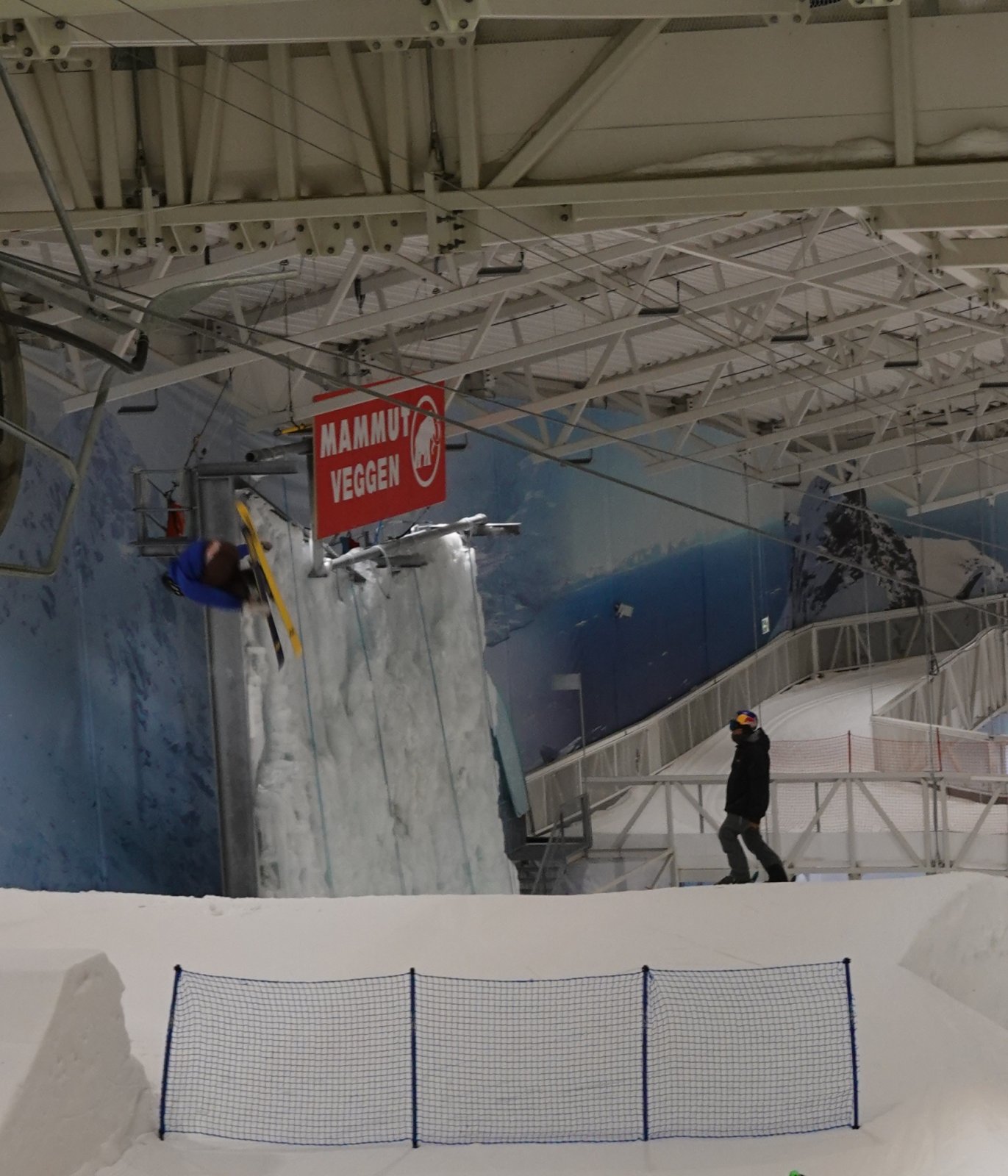 In the latter two pictures you can see an ice climbing wall behind the airborne skiers/riders.
Just above the big park and top of the cross country track is a mini curling setup.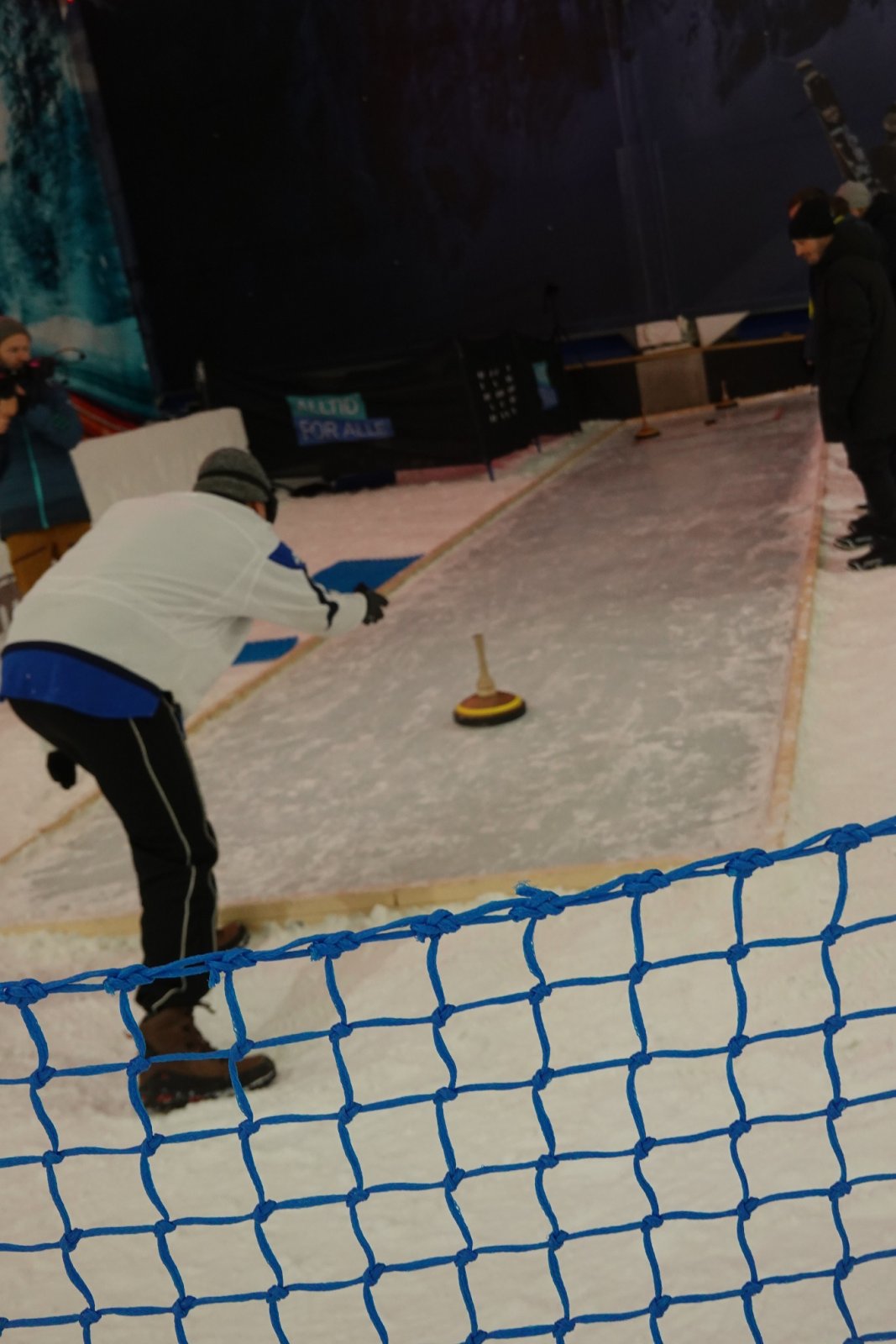 So
SNØ Oslo
is trying to cover many winter sports within one facility.
The far skier's right race area was mostly frozen granular. The rest of the snow was decent packed powder.
We skied 11 runs and 3,070 vertical feet.
I was curious how this compares to other indoor ski facilities.
The answer is that at least in terms of vertical, at 80 meters it's tied with Anneville, France and Harbin, China for second highest in the world behind Dubai's 85 meters.
Big Snow New Jersey is a modest 36 meters vertical. It's all about quality, Patrick!
Last edited: