Continuation of pictorial recap of my season:
April 1st, a friend in the Eagles Nest area of Alta, UT. That's Mt. Superior in the background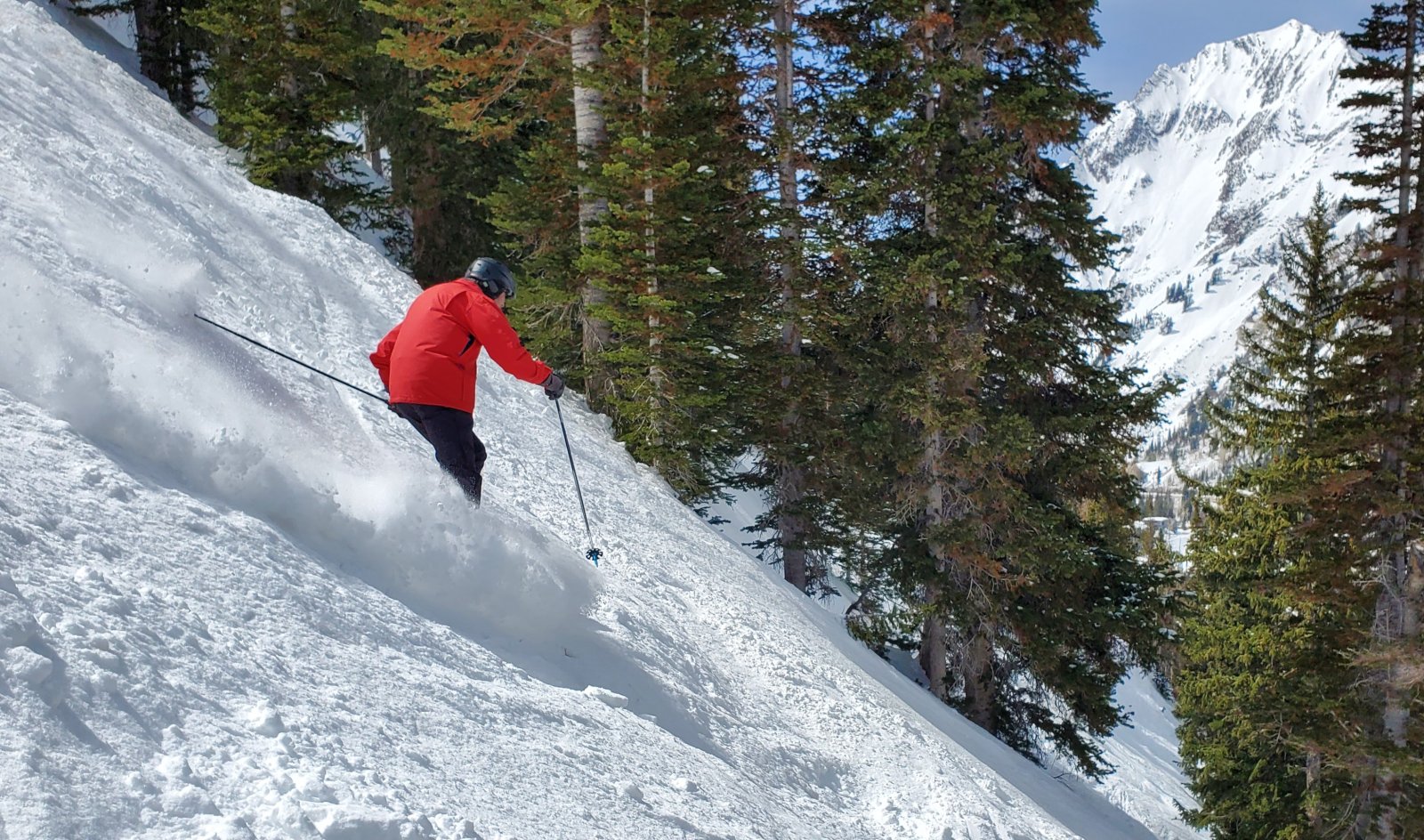 April 1st again, hunting for fun snow in the E. Castle area.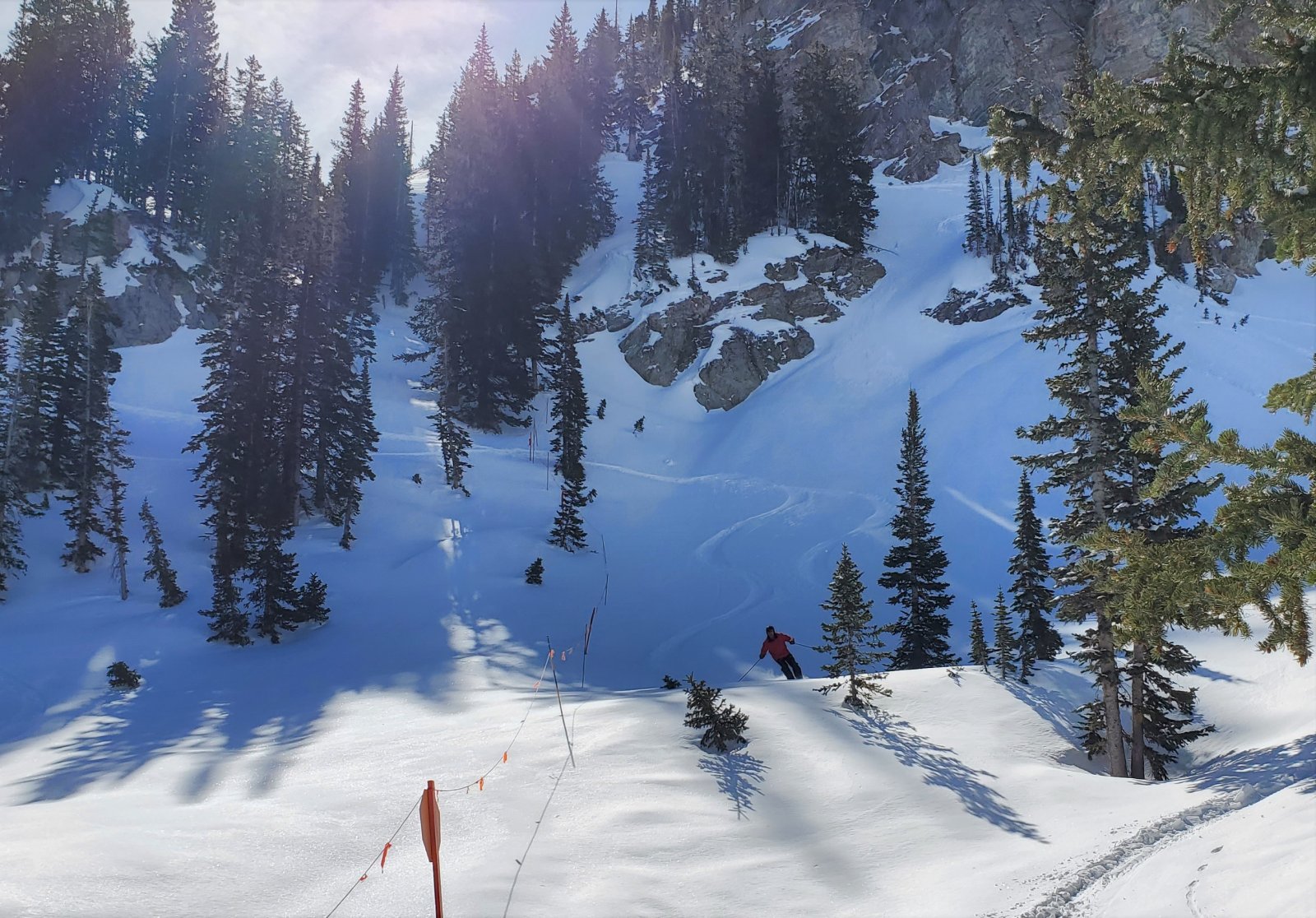 Apr 2, avi-dog waits with the rest of us to catch the red tram car. This was the next to last day of service for the 50 year-old Snowbird tram cars. They are being replaced this summer.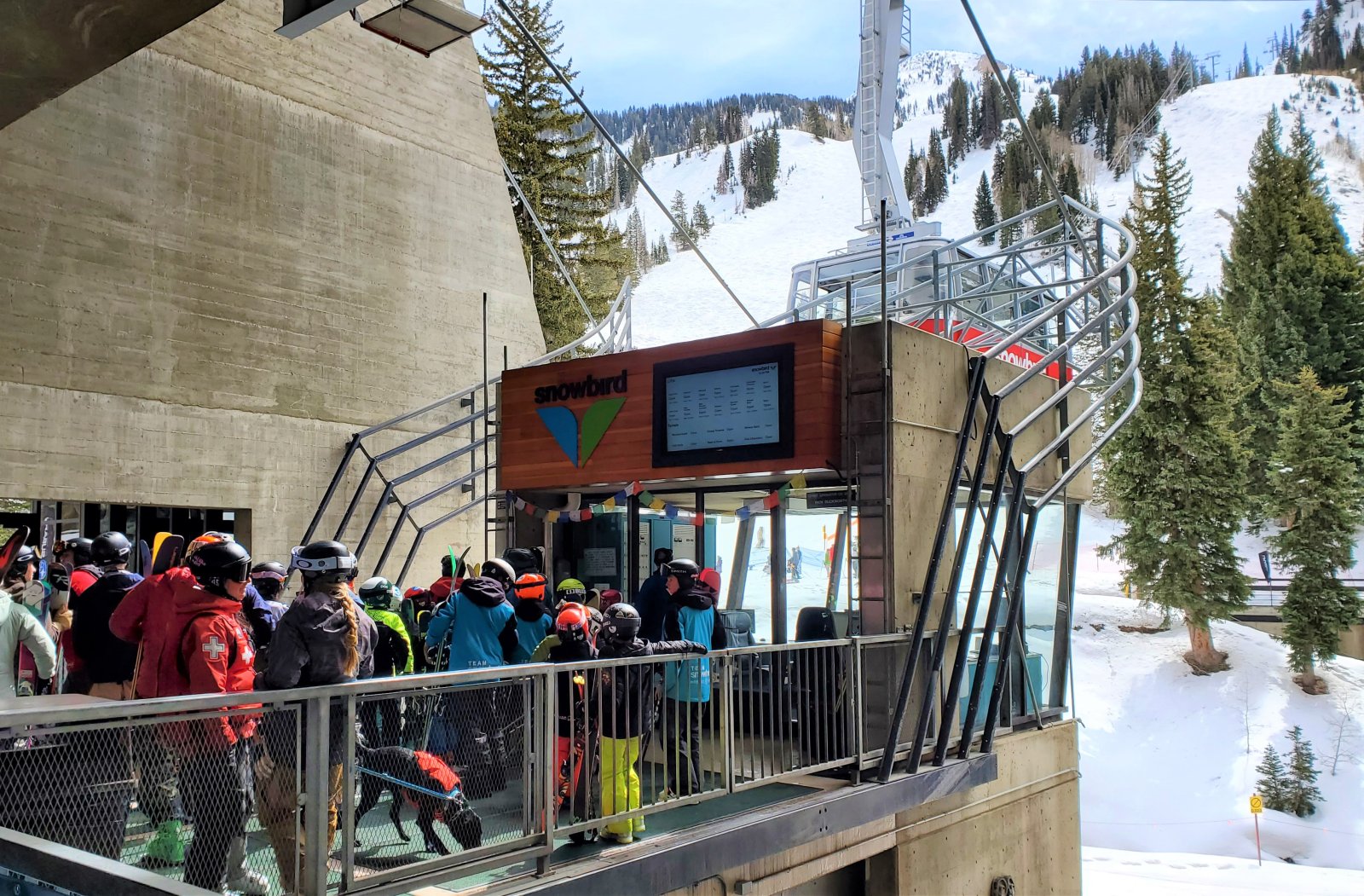 Apr 6, the summit chairlift ride at Solitude provides some very cliffy views. In a good snow year you'll see a lot of ski tracks in the hairy terrain towards the right. A skier died from a 100' fall off a cliff near the summit lift in early Feb.
Nice view of a friend skiing off the Empire lift at Deer Valley on Apr 8.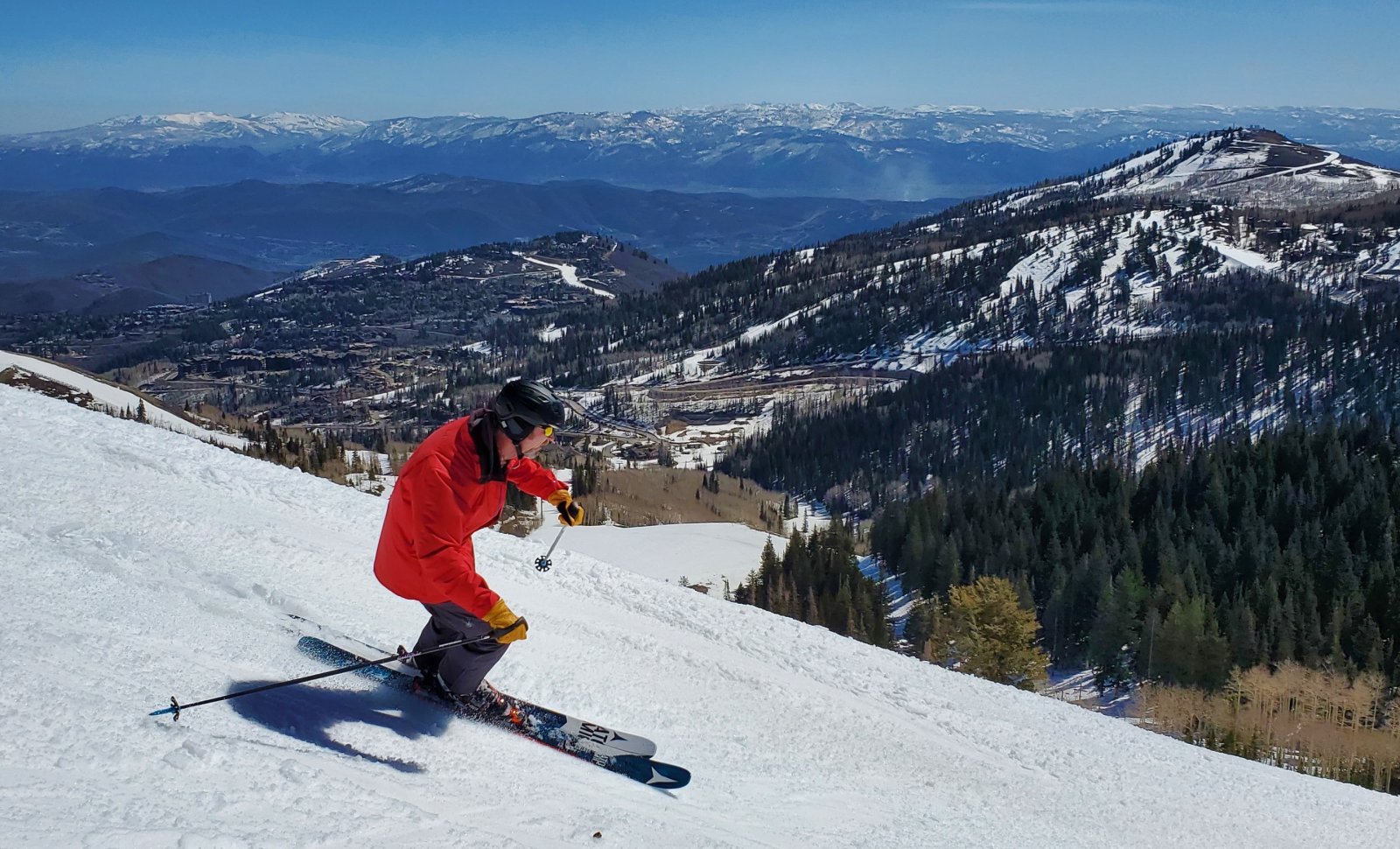 April 12, a friend took this photo of me at Alta in the Wildcat area. Maybe 15" new snow this day. This and the next day would be the deepest pow days of my season.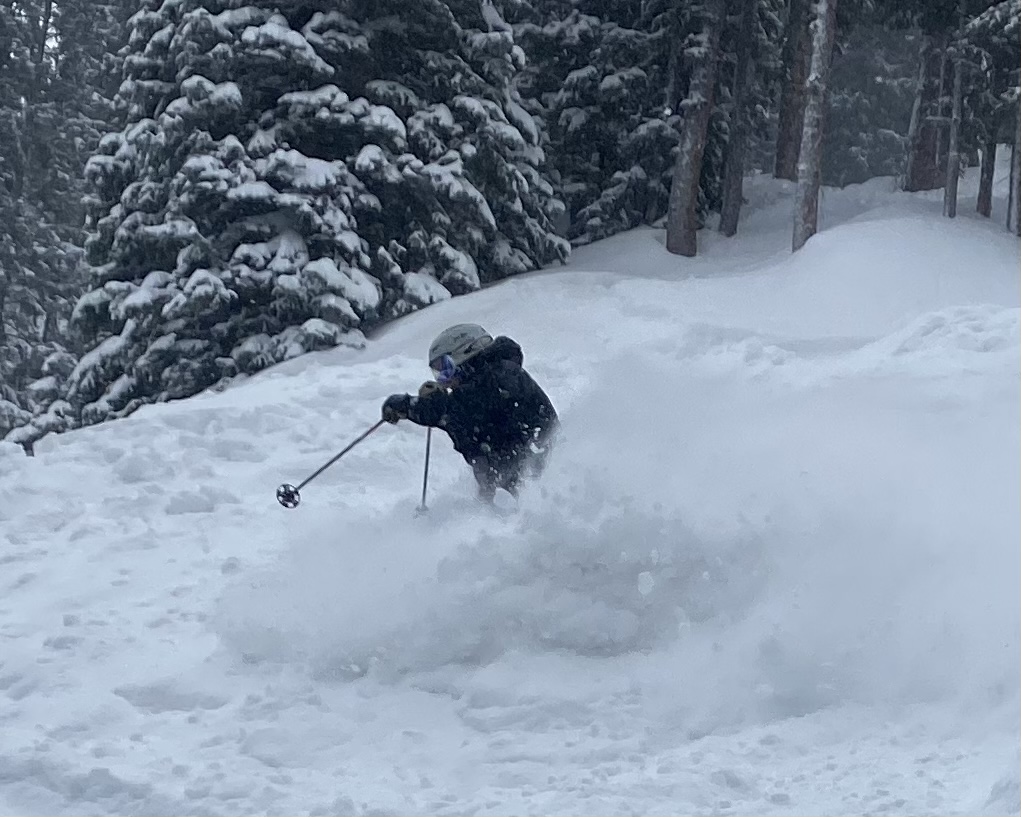 Apr 13, another 6" fell on top of the prior day's storm, this is a friend in Peruvian Gulch side of Snowbird
On Apr 14 I drove from SLC to ski Mammoth Mtn, CA for four days. It involved over 400 miles of two-lane roads through central NV, beautiful in its desolation. This rest stop is off US 6, somewhere in the vicinity of Ely, NV.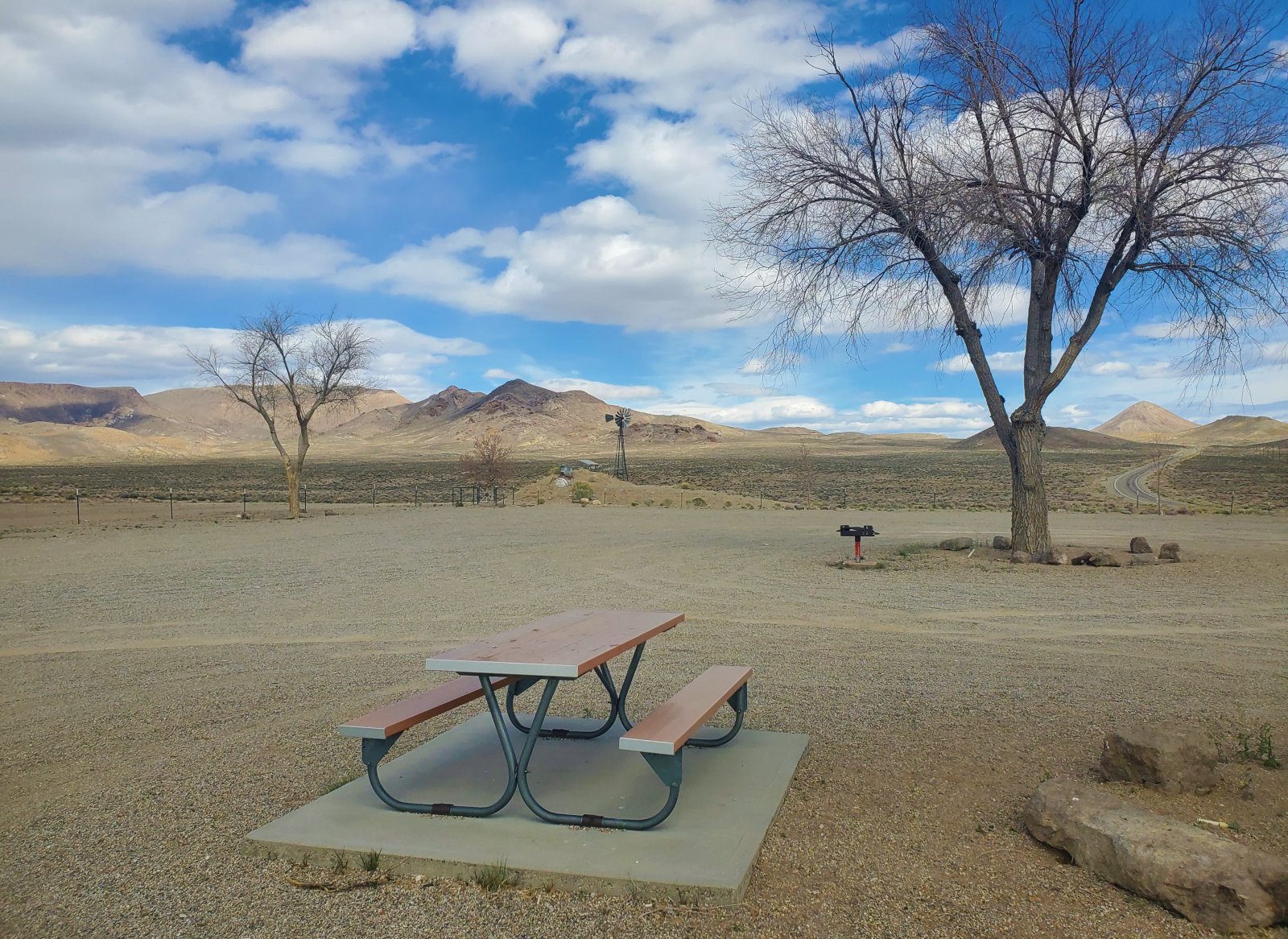 To be continued...Mammoth and more.