mid-Feb, took a little break from skiing and went to San Diego (83 degs) and Las Vegas for about a week. Returning to SLC I took a short pit stop at Kolob Canyon, part of Zion National Park and not far off Interstate 15 near Cedar City, UT: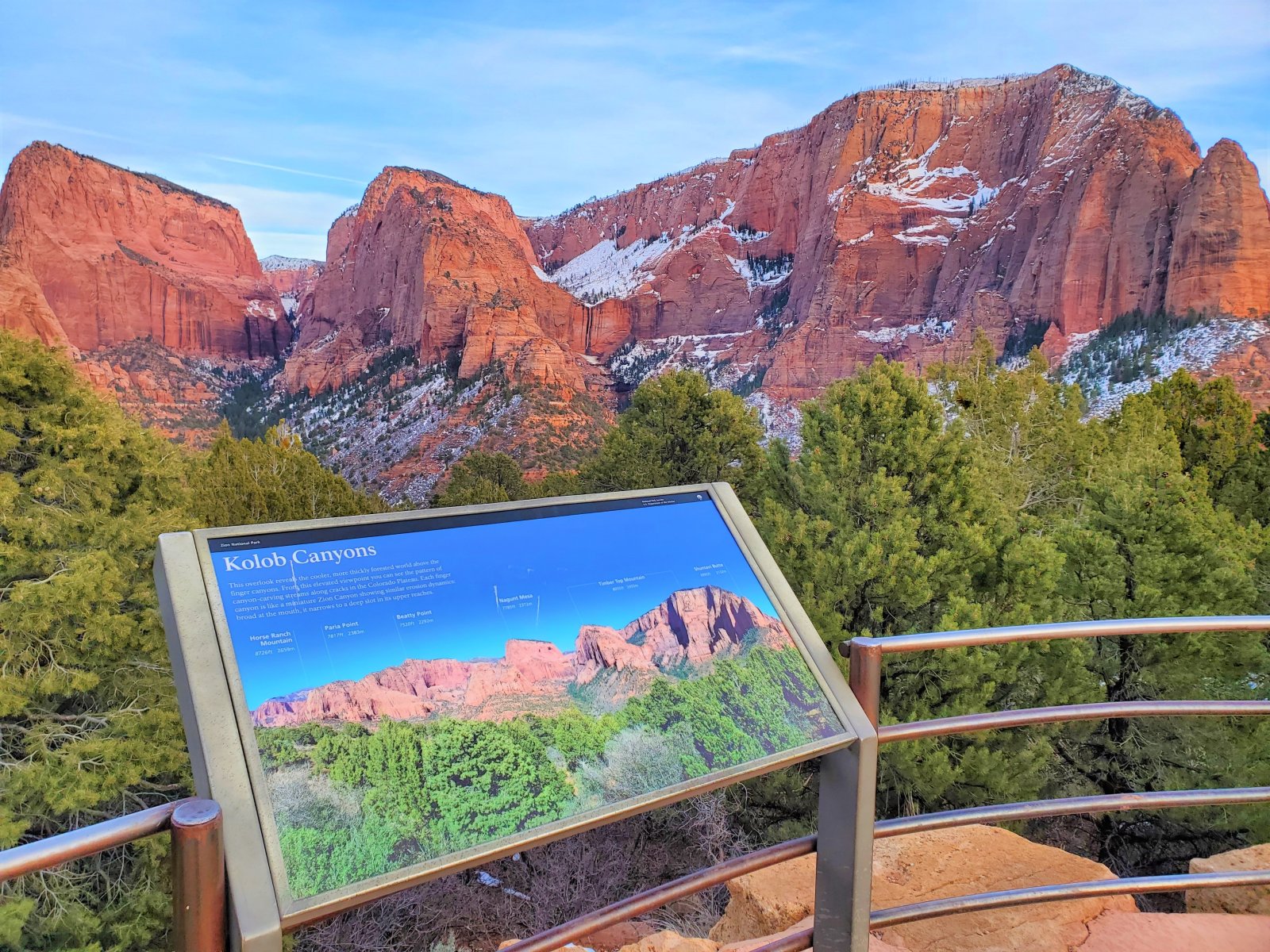 in mid-Feb I picked up some new Daleboots from their shop in SLC. Custom shell, liner, and foot bed. Paid over a grand for them, but my 9 year old langes were really killing me so I guess it was worth it. So far no pain with the new boots after about 50 days, performance is decent, and they are especially easy to take off even on the coldest days. This photo was taken while riding the little cloud chair at Snowbird.
Feb 23, 2022, looking right up the heart of Honeycomb Canyon at Solitude, UT. One of the most beautiful lift served spots in Utah.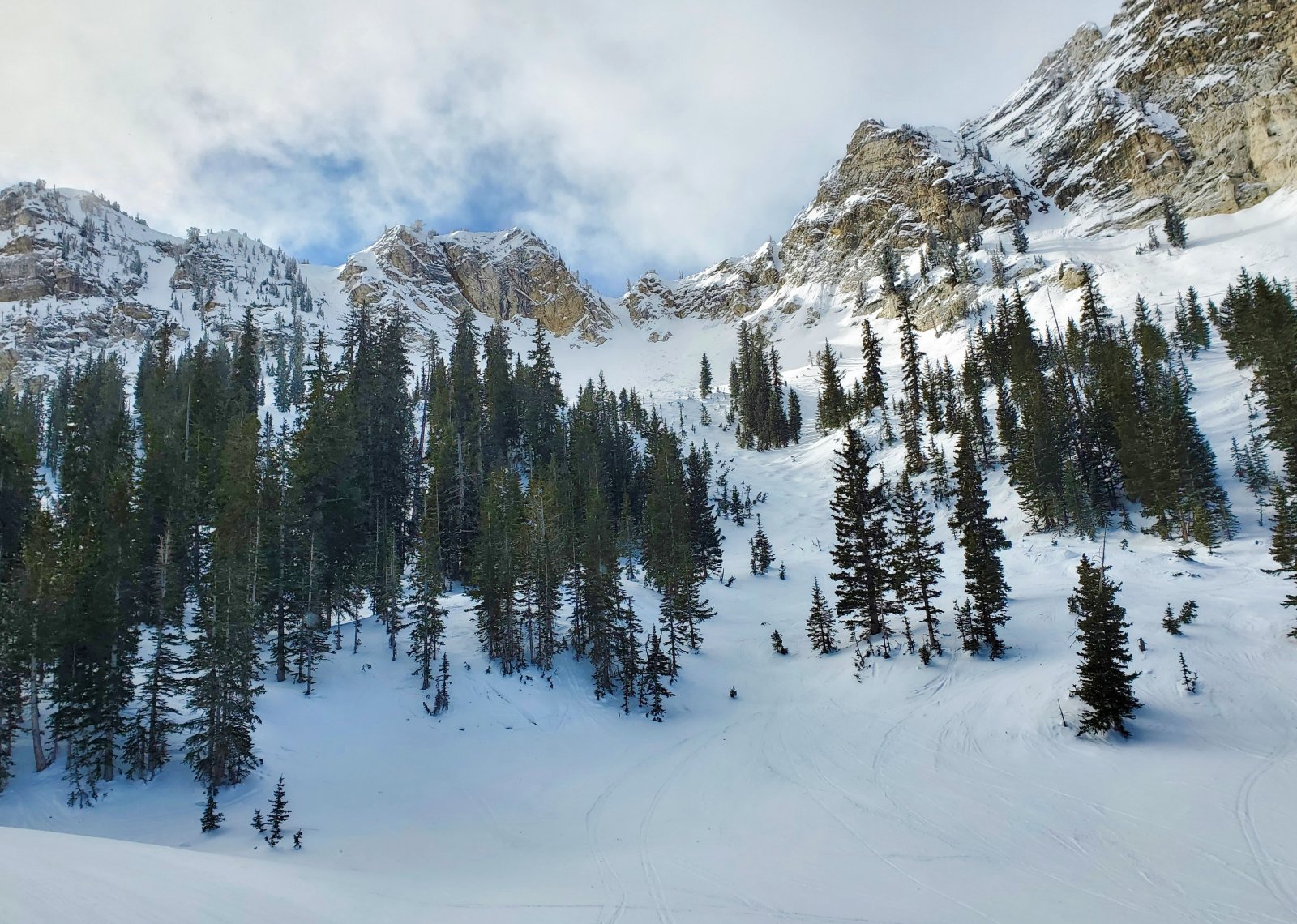 In late Feb I drove from SLC over to CO for a couple days of skiing in the Aspen area and one day at Steamboat. On the drive over I stopped for about 90 mins to do some hiking and have a picnic at Arches National Park. This is Double Arch about a month before the seasonal swarm of tourists arrive.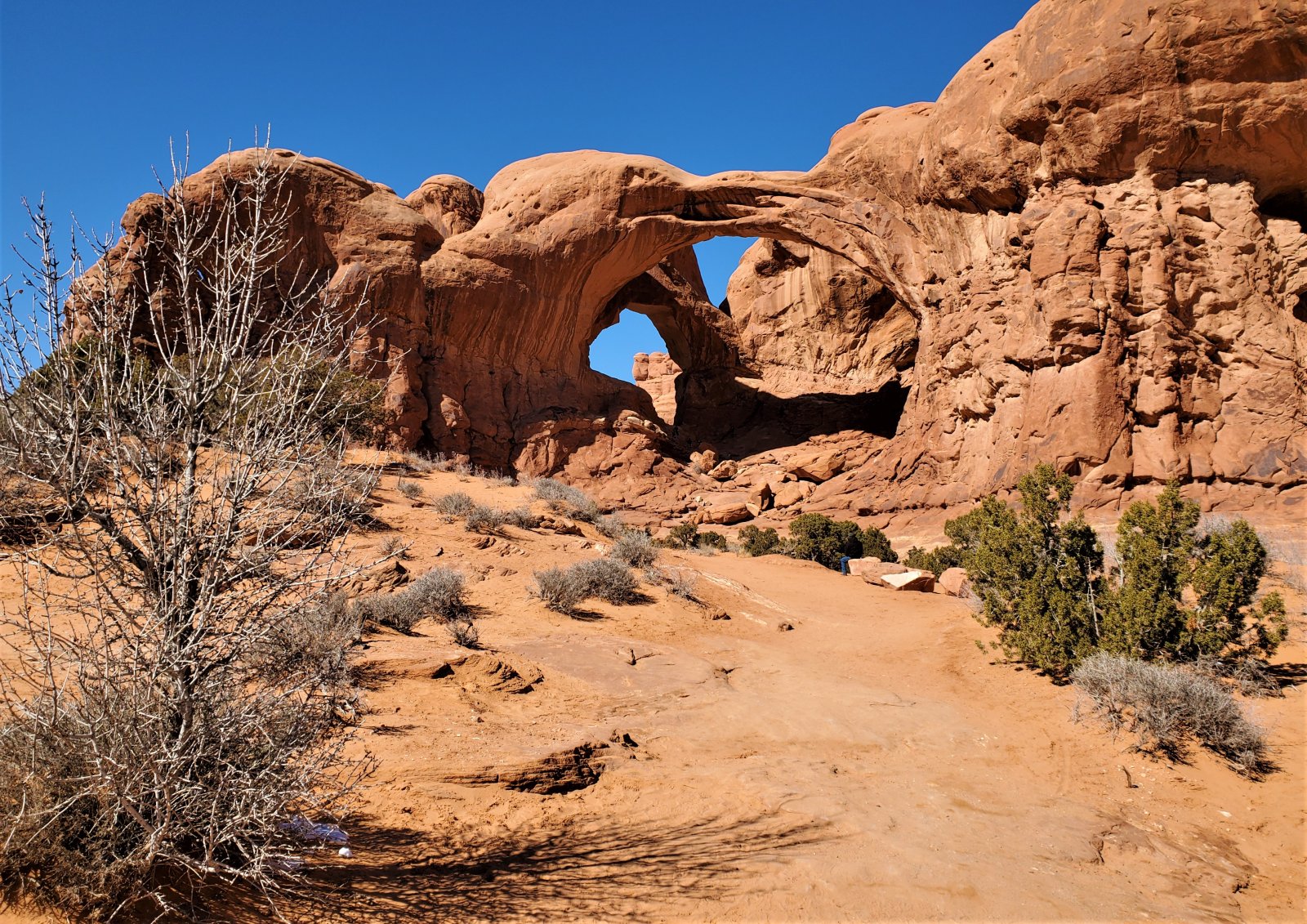 Feb 27, This is a friend carving up The Big Burn. It had been about five years since I'd skied Snowmass and I'd forgotten how indulgently fun the long, wide intermediate cruisers are there.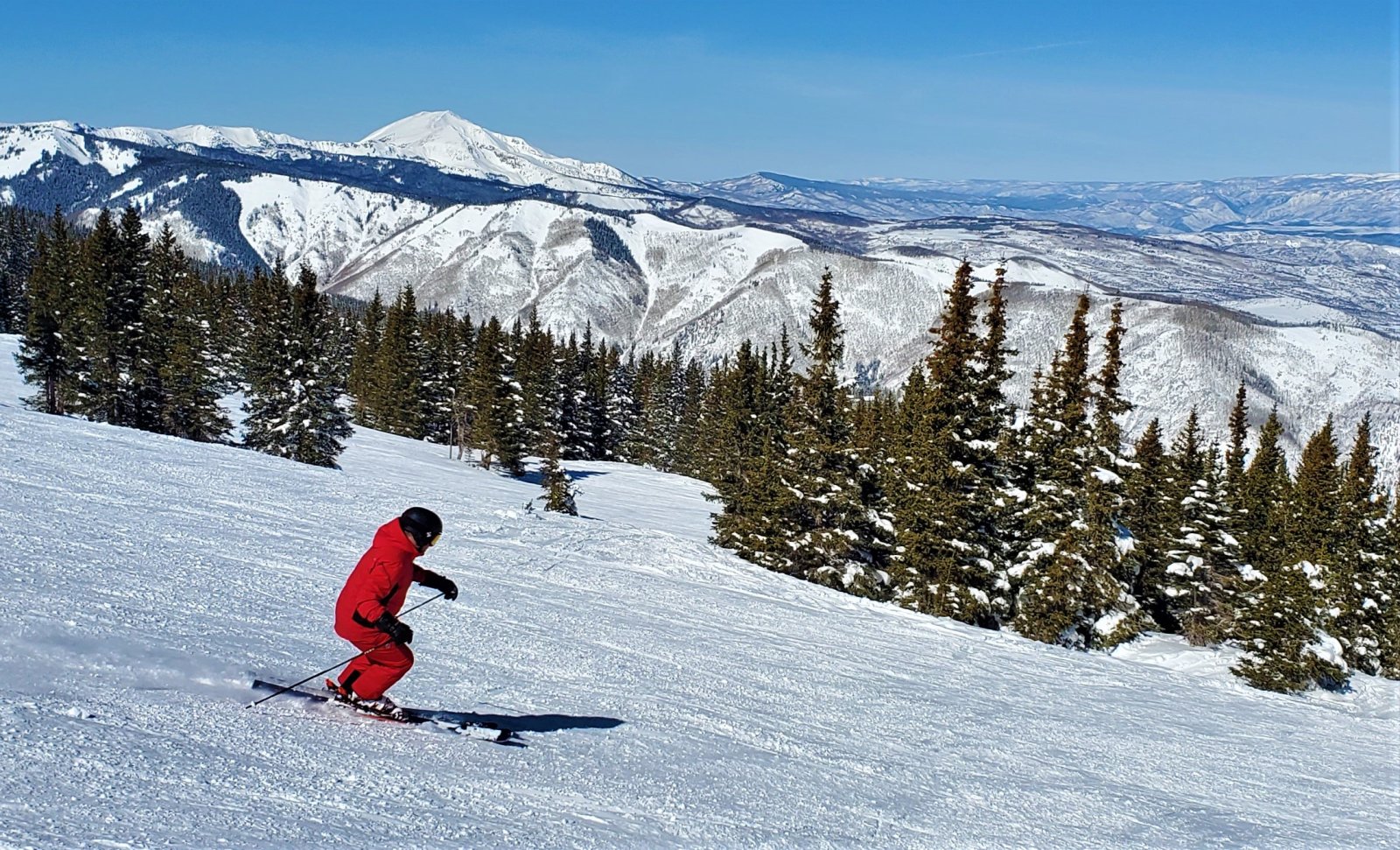 Feb 28, 2022, a friend in Highland Bowl. I'm too old to make the full hike up Highland Bowl for fear of getting totally trashed. But I like to take the Snowcat and drop in to get a little taste of it. 30% of the experience for 2% of the sweat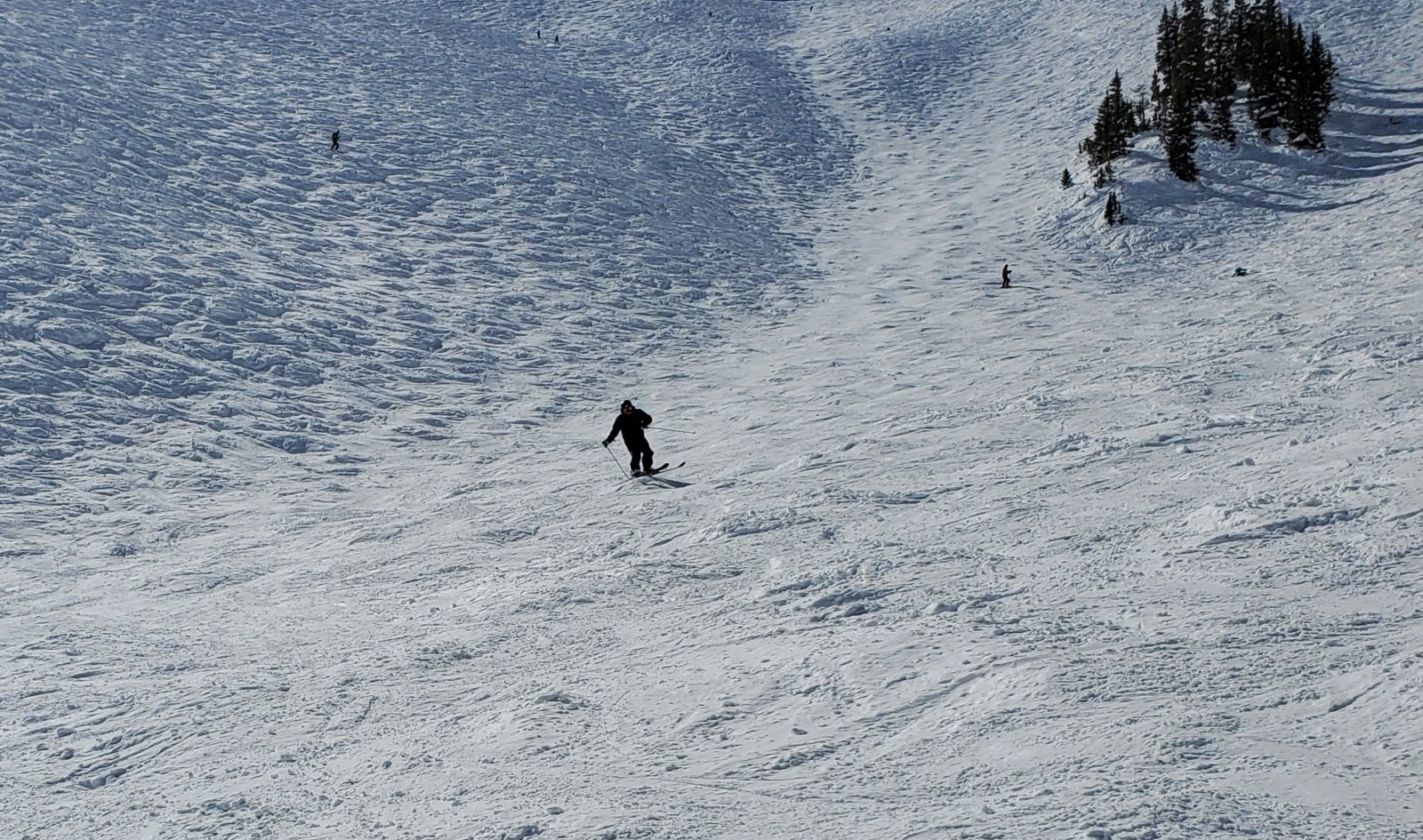 On Mar 1, 2022 I returned to SLC via Steamboat and skied there for about 3 hours. Conditions in Aspen had been great, packed powder due to about 2-3 feet of snow 5 days before I arrived there. But conditions at Steamboat were significantly worse, I guess they must have missed the more southerm storms Aspen got? But I enjoyed the Hypnotic Chicken fast food joint in Steamboat Springs.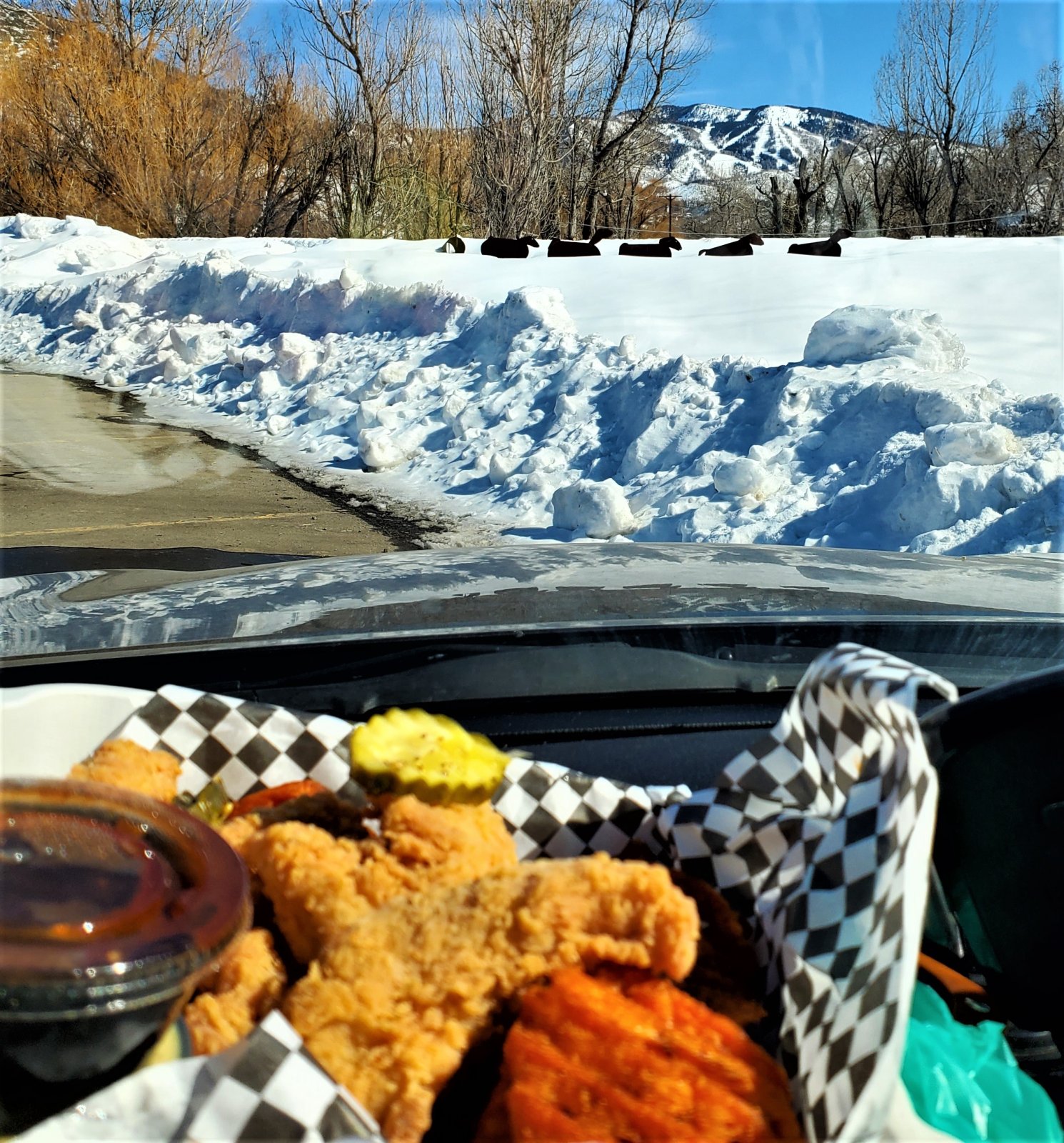 to be continued...
Last edited: