I had a slightly more ambitious itinerary for Day 3, starting with a 25-minute drive through the nearby city of Liezen featuring a winding mountain road that was buried from the huge storms in early January:
With absolutely no road signs indicating its existence, I arrived at Wurzeralm, a comparatively smaller ski area that I'd seen in an
Alpinforum trip report
a year earlier. Arriving at the base area at 9:30, I could see that the school break had resulted in a fair amount of business: most of the parking lots were already full ("besetzt"):
As I walked to the funicular that takes you to midmountain, It was clear that an inversion was in effect. Temps at the bottom in the shade were a chilly 6F; however, the summit was already claiming high 20s. They really should consider replacing this huge visual with the ghastly 1970s logo, which is incongruous with a really low-key local's mountain with zero onsite lodging:
The gondola that was replaced in 1978 -- this pic will play a role in an upcoming TR:
Riding up in the funicular: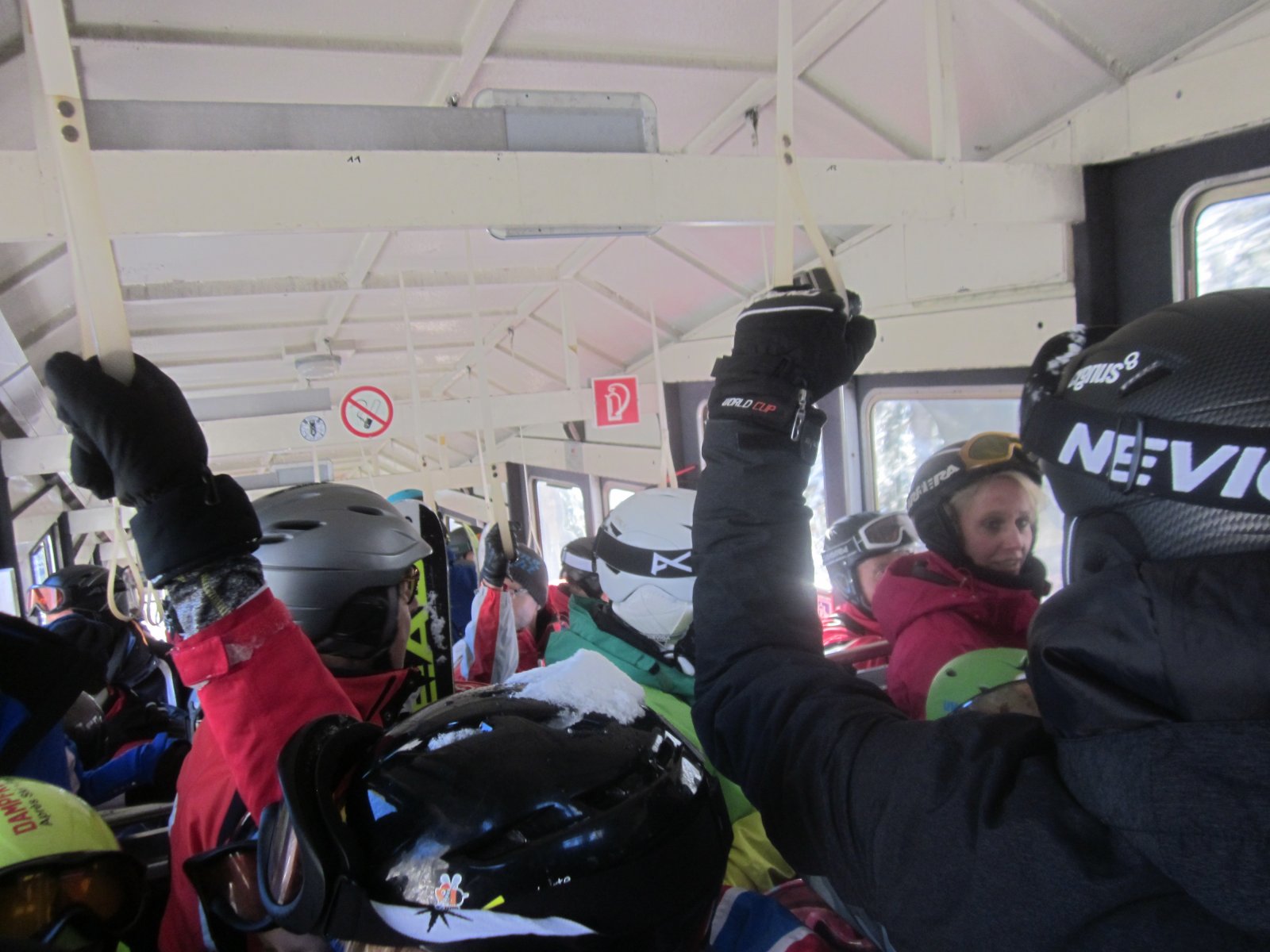 I saw dozens of people skinning up the entire day, including this gentleman who looked to be in his 70s: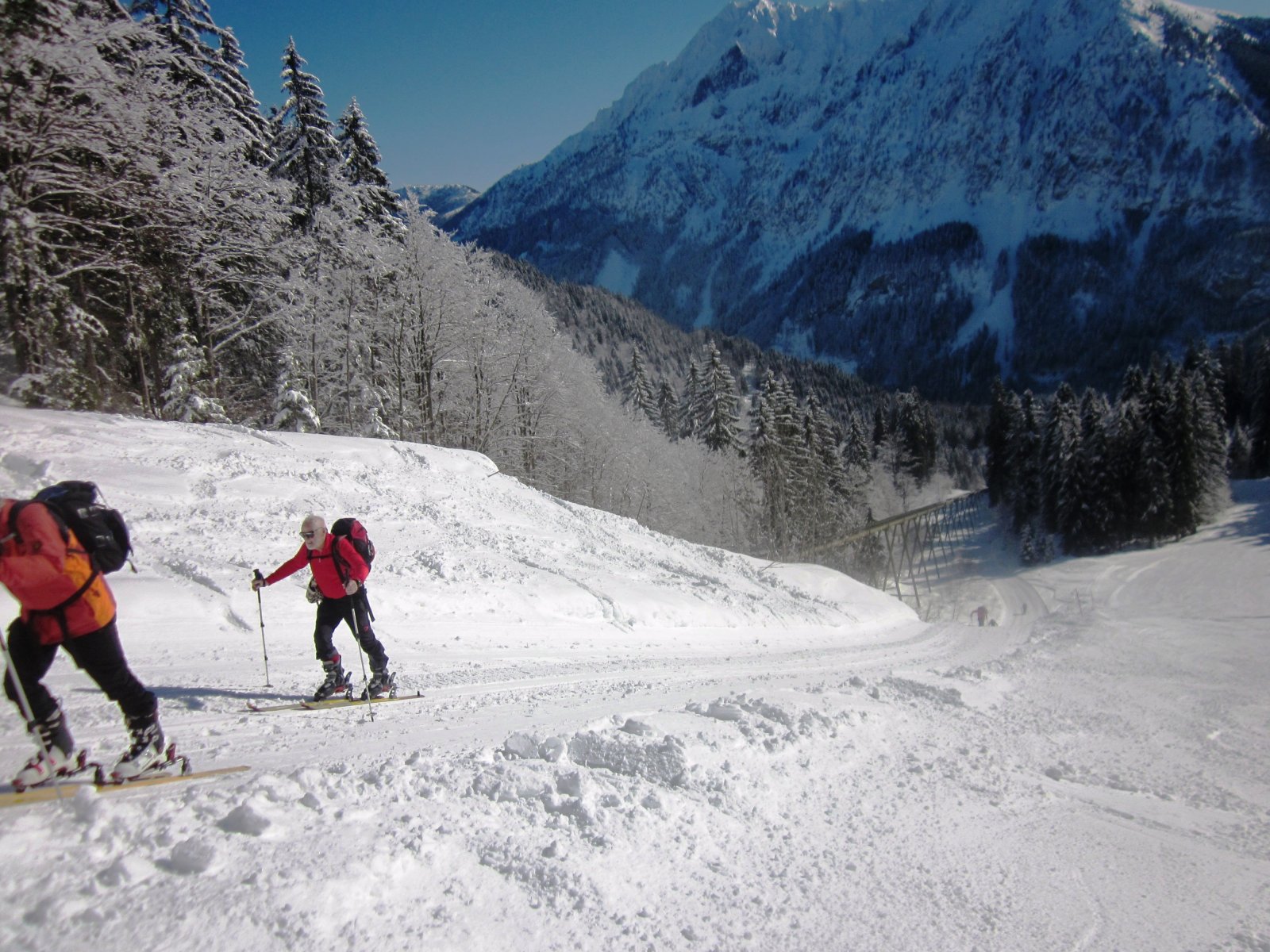 While there's a modest number of marked trails, several are long; the offpiste areas are decent-sized; and the T2B lift-served is a legitimate 3,800 verts with two ways to the base from mid-mountain. The winding blue valley run on the looker's left was especially fun:
Arriving at mid-mountain and connecting to the upper lifts, which serve 1,700 vertical feet:
Coming down from the top. The groomed trails were like velvet and the offpiste was perfect bootcuff-deep chop.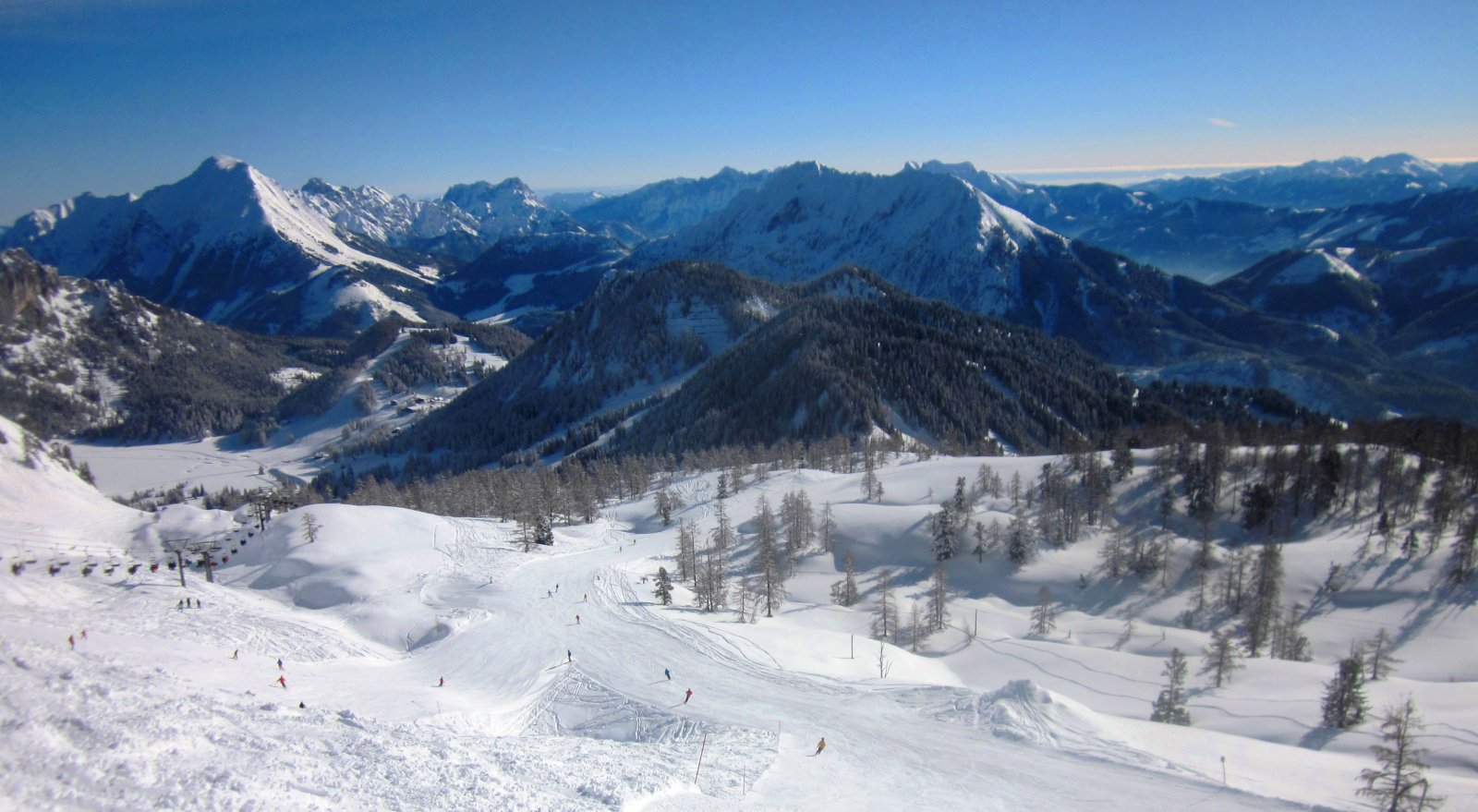 Gliding into a shaded area:
There were beautiful gladed sectors with lightly tracked low-angle snow to play in. I was by myself, so no in-action shots:
Around noon, I stopped for a quick beer in the sun: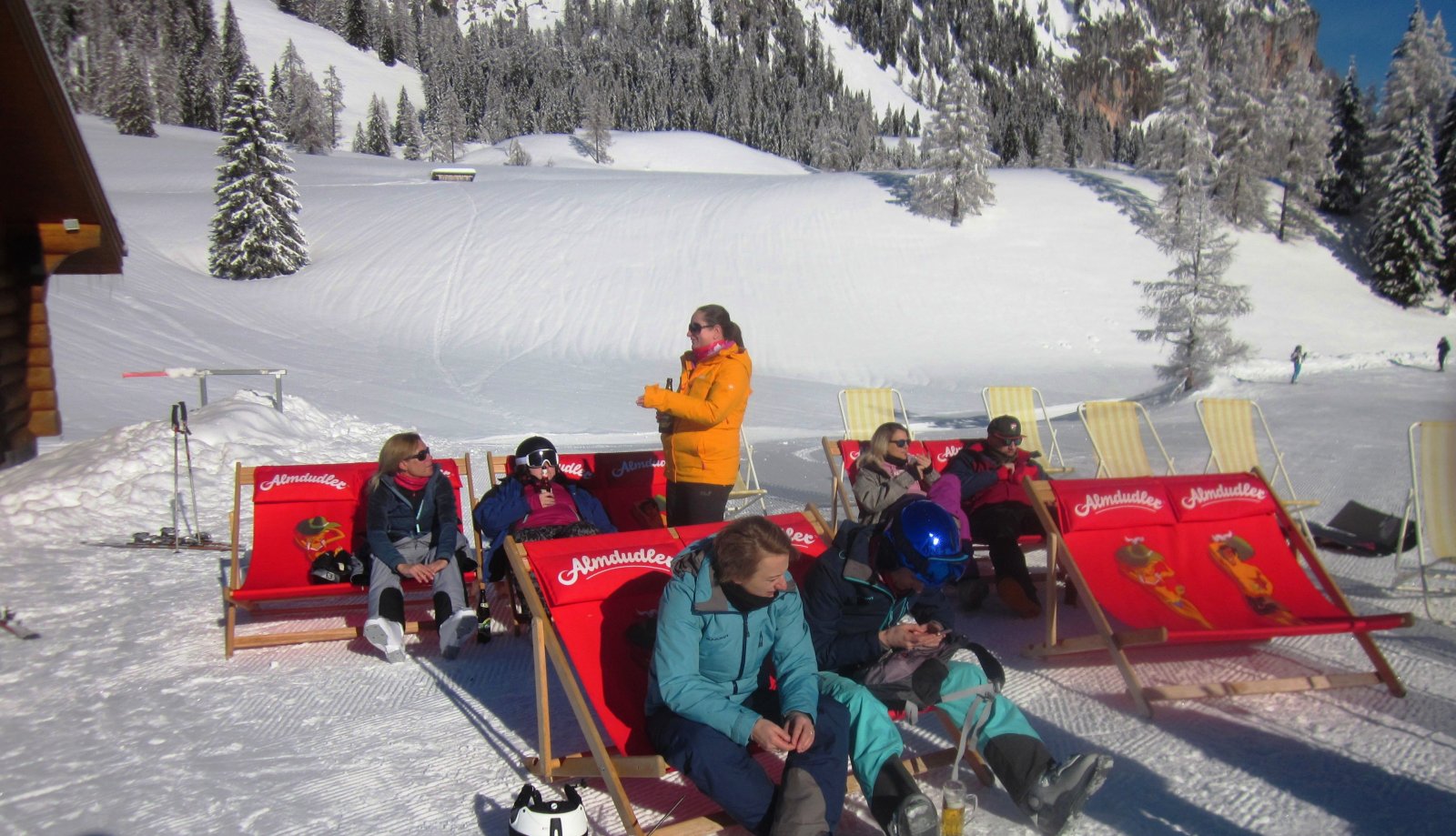 Wurzeralm definitely counts as a little (little by Alps standards) ski area that rocks, both visually and for turns. With some local guidance, I could've easily spent the rest of the day clucking around the offpiste; however, I wanted to hit a nearby partner ski area (included in the day pass) that afternoon, so I'll cover that in a separate report.
Last edited: