First Tracks!! Online Media is available to browse via two different apps for Android and iOS smartphones and tablets.
First Tracks!! Online for Android
Our first app, First Tracks!! Online for Android was released in summer of 2011. In fall of 2013 we introduced a new and greatly improved version 2.0.
First Tracks!! Online for Android delivers our latest news stories and feature articles to right to your smartphone or tablet in an easy to view format. Optional notifications alert you when new stories are published. Automatically fetch new articles or retrieve them manually. Share your favorite stories with your friends via email or social media. Interact with your fellow readers in our Liftlines user forums, check snow conditions at resorts worldwide, or check in with our Facebook, Twitter and Instagram feeds.
There's no better way to bring ski and snowboard news and information with you on the go. And best of all, it's free!
Ready to download? Search the Android Market for "First Tracks Online" or click this link.
Questions? Check out the FAQ.
Google Currents for Android and iOS
When Google launched its free Currents smartphone and tablet app for Android phones and tablets, and for the iPhone and iPad in December 2011, First Tracks!! Online was invited to be one of its initial 180 featured publishers.
Google Currents is an app for Android devices, iPads and iPhones that lets you explore online magazines and other content with the swipe of a finger. It brings together this content in a beautiful and simple way so you can easily navigate between words, pictures and video on your smartphone or tablet.
For the moment, our edition for Currents includes our news and features, Liftlines forum posts (read only), Twitter feed, Google+ and Facebook Page wall content. Initially at least, everything is read only but content is downloaded and stored for offline reading.
To receive our Edition, first install Currents to your mobile device from either the Android Market or the Apple App Store and then simply add First Tracks!! Online from the Google Currents library. You can also point your mobile browser to this URL, or if you prefer, use the following QR code to quickly and easily add the First Tracks!! Online Edition to Currents: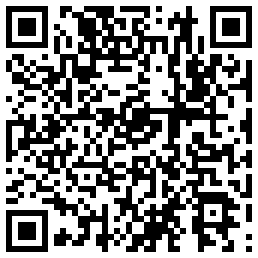 Tapatalk
Our Liftlines user forums are also configured to use the Tapatalk app, available in the Android Marketplace and the iPhone App Store, as well as for Blackberry and other devices. Tapatalk provides all of the forum functionality available via a computer's web browser, but in the palm of your hand. Best of all, Tapatalk works with over 10,000 other popular user forums for sites across the Internet.
iPhone/iPad Web-App
When browsing to www.FirstTracksOnline.com with your Safari browser, you'll be given the opportunity to save First Tracks!! Online as a web-app, which will give you stand-alone access to FTO from your home screen. If you missed the prompt, don't fret…you'll be given the opportunity again when you revisit the site after seven days.