Salt Lake City, UT – The four ski and snowboard resorts along Utah's Wasatch Front are gearing up for the winter ahead with a number of planned upgrades and improvements.
Alta Ski Area is greening up as part of a two-pronged base area upgrade. The resort is working with architects, an environmental consultant, and a contractor to plan phase one of a LEED Certified building that will include a new ticket office, ski shop, and various skier services. Alta is also working with its RFID ticketing system to add a smart phone application that will allow skiers to quickly reload their Alta Card for skiing instead of going to the ticket office.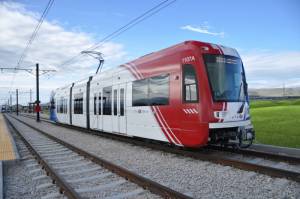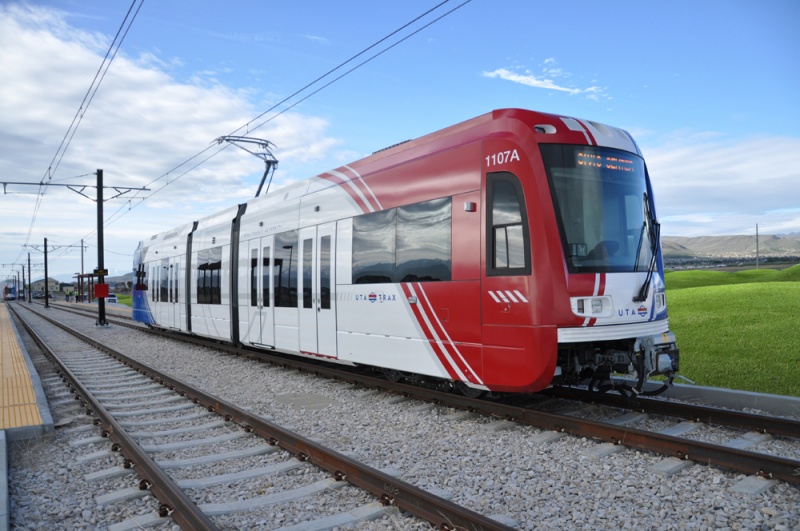 Brighton, considered a locals' favorite in Big Cottonwood Canyon, is upgrading its snowmaking system to the tune of $500,000 this year and spending another $20,000 to add new features to its Terrain Park. That's after last year's investment in two new snow cats and a Zaugg Halpipe cutter. There's also an emphasis on better ski rentals for 2011-12, so look for new high end equipment in the resort's demo center this winter.
Snowbird is famous for its steep terrain, but this year will have several new improvements in place for beginner and intermediate skiers and snowboarders, one of which will be the implementation of the Flaik System through Snowbird Mountain School. The Flaik System is a GPS device that allows parents and kids to track exactly where they went, including how many vertical feet they mastered. The Aerie Restaurant will be also be remodeled. Once complete, The Cliff Lodge will have been completely remodeled, including meeting spaces.
Solitude Mountain Resort recently unveiled free WiFi throughout all of Solitude Village. At a time when smart phones have become part of a skier's daily life, and Facebook, foursquare and Twitter keep skiers connected to friends and family, it's a terrific skier-friendly development.
A number of developments are also taking place in Salt Lake City for those basing their ski vacations from the Valley. Downtown Salt Lake will be changed forever just in time for spring skiing this season with the March opening of City Creek Center, a $4 billion, 23-acre development in the heart of the city. Developed by Taubman Centers Inc, across from Temple Square, this world-class fashion and dining destination will tempt après ski strollers with more than 80 stores and restaurants, anchored by Macy's and Nordstrom. Meandering through the central walkways and plazas is an artful 1,200-foot-long authentic re-creation of the south fork of City Creek, the iconic waterway that once coursed through the city. City Creek Center is not only sustainably designed but will open debt-free, a remarkable achievement in today's economy.
Inspiration and creativity are at the forefront of The Leonardo, a museum of science, technology, and art that opens in Salt Lake City this fall. Housed in the former Salt Lake City Library, The Leonardo will take a unique, interactive approach to engaging visitors. Inspired by namesake Leonardo da Vinci, The Leonardo's mission is to inspire creativity and innovation in young people and adults. Visitors taking a break from the ski slopes surrounding Salt Lake City can expect exhibits, dialogs, hands-on workshops, performances, and major traveling exhibitions.
When the new rail extension by Salt Lake's TRAX public transportation system connects downtown with Salt Lake City International Airport in 2013, arriving skiers will be able to hop aboard a fast, 20-minute train ride to Salt Lake City's downtown hotels every 15 minutes. Visiting sliders can then use the TRAX and ski bus service provided by the Utah Transit Authority (UTA) to access the slopes at Alta, Brighton, Snowbird and Solitude ski resorts for a truly car-free, city-based ski vacation.
Also for the first time this winter, public transportation will stretch from Salt Lake City to Park City. Beginning Oct. 2 the long-awaited UTA bus service runing up Parley's Canyon will bring Salt Lake City residents and visitors to the slopes of Canyons Resort, Park City Mountain Resort and Deer Valley and connect with Park  City's transit service. A one-way fare will cost $5.50. Plans call for 16 buses a day during the peak months of December to April, and 12 a day from May to November.