Montpelier, VT – Vermont ski and snowboard resorts are upgrading their amenities and facilities for the 2011-12 winter season. Here's a quick run down:
BOLTON VALLEY RESORT
According to Bolton Valley Resort President George Potter, skier visits in 2010-11 at the northern Vermont resort were up more than nine percent last year from the previous season. Ski and snowboard school participation also increased from the previous year, an indication that Vermonters still turn to their local mountains to either learn to ski or ride or to improve their skills. Headed into 2011-12, Potter and his team continue to run full steam ahead preparing for a December opening with an increase to the resort's snowmaking efficiency and the addition of a new groomer. The resort will continue to expand its retail inventory.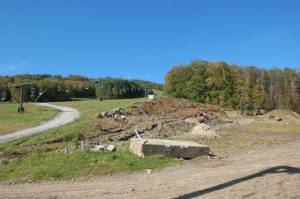 BROMLEY MOUNTAIN RESORT
In advance of the new KidsRule Mountain Camps program, Bromley plunked down close to $1 million into a brand new, 3,000 square foot kids facility and gave the Learning Area a top-to-bottom makeover. The resort added a "Kids' Cabin" for bathroom breaks and warming up and installed a fully enclosed carpet lift.
To celebrate its 75th anniversary, Bromley has also added a new trail named "Orion," a black diamond glade located between Havoc and Pushover on the East Side. Developed in close coordination with the Vermont Department of Forests, Parks and Recreation and the Green Mountain National Forest, the goal of the new trail is to not only provide great new terrain, but to ensure a sustainable forest both in and around the expanded terrain.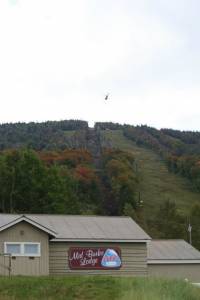 BURKE MOUNTAIN
As the training mountain to more than 50 Olympians who attended classes at nearby Burke Mountain Academy, Burke Mountain ski resort has had its share of exciting winters, but this season may top them all. A new high-speed quad will carry guests to the summit in one-third the time of the Willoughby Chair. Skiers and riders will enjoy more time on Burke's winding trails or deep in the more than 100 acres of glades. Burke also added five trails at the summit and a new wind turbine to help offset the energy consumption of the new lift and other resort services. At Mid Burke, the resort is breaking ground on ski-in/ski-out single family homes; this new construction represents Burke Mountain's first mountain-run real estate.
JAY PEAK RESORT
What happens when you give a group resort staffers a quarter of a billion dollars and ask them to invent a weather-proof ski vacation? Well, you get Jay Peak's Pump House water park. This season Jay Peak will open the Pump House, a 50,000-square foot indoor water park ensconced in glass. The park features a 50-seat bar overlooking the rides, a slide that drops its passenger into a free-fall and then shoots him or her upside down, and the Double Barrel Flowrider—a standing-wave ride that will allow visitors to "surf" in Vermont. And when the sun shines and the mercury heads out of the chill zone, the Pump House's retractable roof will bring the outside in. Should folks be having so much fun they want to spend the night, the attached new Hotel Jay has space for more than 700 guests.
KILLINGTON RESORT
In addition to installing a new Umbrella Bar to replace Killington's Superstar Pub destroyed by flood waters from Tropical Storm Irene, Killington staffers have been busy removing the existing Peak Lodge atop the K-1 Gondola, to be replaced with a new facility anticipated to open by Christmas 2012. For this season, though, Killington will install a new lift to serve its Tubing Park, and several hundred new low energy snow guns plus hydrants, valves and snowmaking pipe will line the trails across all six mountains. Four new Prinoth snow groomers will arrive this fall to join the resort's snowcat fleet, and Olympic Gold Medalist Donna Weinbrecht will join Killington Resort this winter to teach women's clinics and mogul clinics. For the spring of 2012, The K-1 Express Gondola guest drop off area is being renovated and the loading area will be upgraded with a heated walkway and an overhead cover.

MAGIC MOUNTAIN
For the 2011-12 season, Magic Mountain will feature expanded off-piste tree-skiing and enhanced snowmaking on the expert-only west-side. A new Bombardier snow cat and expanded après ski offerings at Goniff's Den, the social hub for Magic skiers since the 1960s, round out what's new at Magic Mountain this winter.
MOUNT SNOW
Since Peak Resorts purchased Mount Snow in 2007, the company has invested more than $18 million in capital improvements, including the installation of America's only high speed detachable six-passenger bubble chair lift, the Bluebird Express, expected to be on-line for the start of the 2011-12 winter season for a seven-minute base-to-summit ride. The bubbles provide similar weather protection as a gondola cabin with the comfort and convenience of keeping skis and boards on guests' feet.  Every night the bubble chairs will be stored in a climate controlled barn, increasing the efficiency of getting chairs back on the line after inclement weather. Other lift improvements like new chairs with footrests and restraining bars will decorate a handful of the resort's other lifts.
In an effort to relay real-time information to guests on trail and lift status, many large LCD monitors will be installed throughout the resort. These monitors eliminate the need to distribute paper snow reports throughout the day.
1900' Burger is Mount Snow's newest eating and drinking establishment with a menu of gourmet Certified Angus Beef burgers, hand-cut fries, unique grilled cheese sandwiches and favorite beers.  it's located in the former Timber House.
OKEMO MOUNTAIN RESORT
It was a busy summer for Okemo Mountain Resort operations staff. In addition to repairing damage from Tropical Storm Irene, Okemo's new Adventure Zone was the primary focus this summer as crews built an 18-hole miniature golf course, a four-station bungee trampoline attraction, a new snack bar, picnic area and other summertime enhancements around Okemo's Timber Ripper Mountain Coaster, a four season roller coaster ride that winds through trees and follows the contours of the mountain.
Winter visitors will also see a number of improvements around the resort. Upgrades to Okemo's snowmaking system will include 15 new HKD Genesis guns, rebuilt pumps and motors, plus miles of new pipe. Okemo is investing $125,000 in new alpine and Nordic equipment for its rental fleet. The Clock Tower ticket plaza has received a makeover with some repairs and the creation of additional green space. New technology upgrades around the resort include equipment upgrades for Ski Patrol, new computers, an improved ticketing system, plus integrated services to create efficiencies in Okemo's existing technology systems.
SMUGGLERS' NOTCH RESORT
"Smuggs" has been working with Vermont's Burton Snowboards to develop the next generation of the Burton Riglet Park, an on-snow play area on the resort's Sir Henry's Learning Hill with fun terrain features designed for introducing young children to snowboarding. The park's focal point is a "treehouse," an elevated platform with ramps that children can ride down, a balance area inside the treehouse and a lift chair that swings to help kids practice getting on and off the lift. Playing in the park on small rolling hills, miniature box-style rails, pyramids and a mini-halfpipe allow children to gain the necessary balance and muscle memory to begin sliding and making turns on sloped terrain.
Smugglers' Notch Resort is expanding its group lesson experience to two hours, increasing the value for skiers and riders of all levels by allotting additional time for learning, feedback and practice with the resort's Snow Sport University teaching staff. Daily two hour group lessons are included in the resort's classic and summit vacation packages.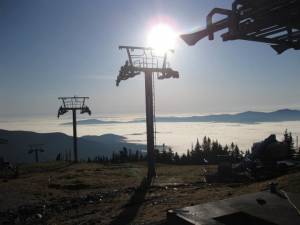 STOWE MOUNTAIN RESORT
Stowe Mountain Resort has replaced the FourRunner chairlift on Mount Mansfield with a new high-speed detachable quad. Originally installed in the '80s, the FourRunner has been Stowe's most popular lift, uploading more skiers and riders than any other lift in the resort's history. The new lift will debut this ski and ride season.
"Our goal is to provide the very best experience possible for all of our guests," states Robert McEleney, CEO and President of Stowe Mountain Resort. "The terrain on Mount Mansfield is the heart and soul of the resort. This brand new detachable quad lift will provide superlative lift service to the very best alpine terrain in the East."
STRATTON MOUNTAIN RESORT
This year, Stratton Mountain Resort honors its 50th birthday with a season-long celebration. The 2011-2012 season will add new energy efficient snow guns and equip the resort's grooming team with an expanded fleet that includes two new snowcats. As the resort and Burton Snowboards celebrate the 30th anniversary of the U.S. Open, Stratton is launching Burton's pilot Experience Snowboarding program, a 360-degree approach to learning snowboarding – the sport and the lifestyle. Stratton will also be expanding its terrain this season, cutting four new trails in the Sun Bowl and adding an additional terrain park to Big Ben.
SUGARBUSH RESORT
Sugarbush starts the new season with a complete Lincoln Peak base area. Designed in the Vermont vernacular, the space provides guests with slopeside lodging, shopping, specialty dining, and instruction for skiers and riders of all abilities. The Schoolhouse, designed to resemble a traditional Vermont schoolhouse and decorated with murals and play spaces by local artists, serves as an all-inclusive home for children's ski and ride programs.
Visitors to Sugarbush will notice a foods menu crafted under the guidance of new Food & Beverage Director Gerry Nooney, who moves on up from his role as executive chef. Nooney's keen on making local foods a cornerstone of the Sugarbush experience – from cheeses and beef to beers and desserts.
TRAPP FAMILY LODGE
Trapp Family Lodge in Stowe has identified 40 km of backcountry territory among its 2,500 acres for laying tracks on un-groomed snow. The lodge offers a selection of back country equipment along with lessons and guided tours.