Washington, DC – President Barack Obama on Monday signed into law the Ski Area Recreational Opportunity Enhancement Act (S. 382/H.R. 765), which paves the way for more robust summer operations at the nation's 121 ski areas that operate on public lands.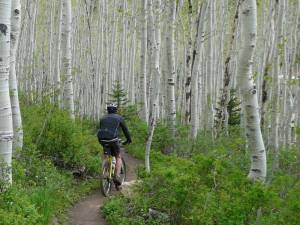 The new law, championed by Colorado Democratic Senator Mark Udall, is designed to allow ski resorts located in Arizona, California, Colorado, Idaho, Montana,  New Hampshire, New Mexico, Oregon, Utah, Vermont,  Washington and Wyoming  to offer their guests a wider array of activities in summer. It amends the National Forest Ski Area Permit Act of 1986 to permit activities beyond the alpine and Nordic skiing already allowed in ski areas on public lands. Such uses would include zip lines, mountain coasters and alpine slides as well as mountain biking and concerts that some resorts already offer on adjacent private land, but this new law allows such facilities on National Forest Service land leased to the resorts with Forest Service approval.
The law's proponents say that it will create 600 extra jobs and is expected to bring in an additional $40 million to local communities in direct spending. It will also increase lease payments by ski resorts to the federal government.
"The national forests have always been some of America's greatest playgrounds," said U.S. Forest Service Chief Tom Tidwell. "It is exciting that our ski areas will now be able to offer more recreational opportunities and economic benefits."
The bill was co-sponsored by U.S. Senator John Barrasso (R-WY), U.S. Representative Rob Bishop (R-UT), and U.S. Representative Diana DeGette (D-CO).