Richmond, UT – Plans for a small new ski resort in northern Utah's Cache Valley received a green light Thursday night from the Cache Valley Planning Commission.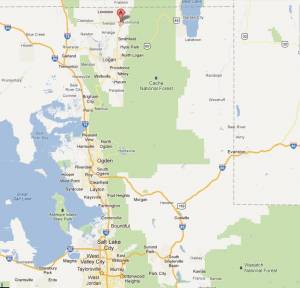 Proposed for development on private in Cherry Creek Canyon east of Richmond, near the Idaho border, the approval followed several months of contentious debate involving neighbors and the conservation group Bear River Watershed Council, both of which voiced concern regarding the effects that the proposed ski area is expected to have on traffic and wildlife. The approval requires that the ski area work to minimize neighborhood impact and limit night skiing to 10 p.m.
Details regarding elements of the ski area plan, including water rights for snowmaking and other issues, still have yet to be worked out.