Richmond, UT – In a meeting on Thursday night, Utah's Cache County Board of Adjustment voted unanimously to deny an appeal filed against a conditional use permit issued in February by the county's Planning Commission to developers of Cherry Peak Ski Area, which could become the state's 15th ski resort.
The appeal was filed by several residents of unincorporated Cache County surrounding the development site, citing concerns of water contamination, tax increases for required road improvements and repair, effects on hunting, inadequate wildlife studies and other issues.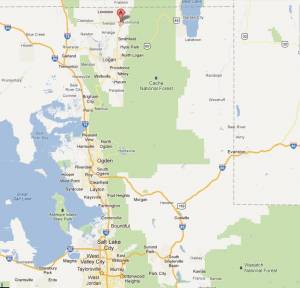 "The Planning Commission decision was not arbitrary, capricious or illegal and was made in good faith," Board member Hal J. Olsen read into the record.
Plans filed by landowner Logan Checketts call for the 203-acre ski area, located in a canyon three miles east of Richmond, near the Idaho border, to include four lifts plus a tubing hill, a 10,000 square-foot day lodge and a zip line attraction.
Opponents to the plan are considering filing a lawsuit in District Court in a final attempt to stop the ski area. Such an appeal needs to be filed within 30 days of last Thursday's decision.