Middlefield, CT – The seemingly never-ending saga to reopen Connecticut's Powder Ridge ski area is closer to an end now that the town of Middlefield has signed an agreement to transfer the property to a local business operator.
By a vote of 2 to 1 the town's Board of Selectmen agreed earlier this month to sell the former ski area to the Portland, Conn.-based operator of Brownstone Exploration & Development Park for $700,000, to be paid with $100,000 at closing and an additional $100,000 each of the following six years. Brownstone has further agreed to invest an additional $2 million to upgrade the property, although the company's managing director, Sean Hayes, anticipates that they will need to spend approximately $3.5 million over five years to restore and upgrade the ski area to current standards, although he indicated that skiing could resume at the site as early as the 2013-14 winter.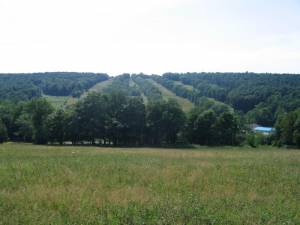 The lone dissenting vote was cast by Selectman Dave Burgess, who indicated that he believed that the price was too low. Town residents still have to vote to approve the deal in a town meeting or referendum.
Hayes has indicated that Brownstone envisions synergies between the ski area and its Portland property that features summer attractions including zip lines, mountain biking, rock climbing, wake boarding and more. A joint season pass covering both facilities could come to fruition.
The town of Middlefield has owned Powder Ridge since it was acquired in a foreclosure proceeding in 2008. Its lifts have not run since 2007. An earlier effort to reopen Powder Ridge failed when a Pennsylvania-based operator pulled out of a deal negotiated with the town last year.