Park City, UT - The U.S. Ski Team and NBC Sports Network will partner for historic first-ever U.S. live TV broadcasts of Audi FIS Alpine World Cup ski racing as part of a pre-Sochi broadcast schedule announced by the network and the U.S. Ski and Snowboard Association (USSA).
The live coverage will feature Olympic champions Lindsey Vonn and Julia Mancuso from the Nature Valley Aspen Winternational Thanksgiving weekend, along with fellow Olympic gold medalists Ted Ligety and Bode Miller at the Audi Birds of Prey World Cup in Beaver Creek, Colo. a week later. It's part of an extensive coverage package between NBC and the U.S. Ski and Snowboard Association including 11 hours on NBC and 22 on NBC Sports Network including alpine ski racing, freeskiing, freestyle and snowboarding.
The broadcast schedule includes events in: Aspen, Colo.; Beaver Creek, Colo.; Telluride, Colo.; Copper Mountain, Colo.; Lake Placid, N.Y.; Deer Valley Resort, Utah; Canyons Resort, Utah; Squaw Valley, Calif.; and Heavenly, Calif. It features the most same-day and same-weekend coverage ever, including two live programs from the Audi FIS World Cup. Key events from the Sprint U.S. Grand Prix at Park City, Utah and Copper Mountain, Colo. will run next day on NBC, showcasing new Olympic sports in freeskiing and snowboarding.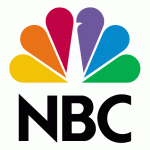 "Live broadcasting of the Audi FIS World Cup from Aspen and Beaver Creek is an historic step for our organization and our partner NBC Sports Network," said Bill Marolt, USSA President and CEO. "This first-ever live coverage will help create greater relevance for our sport and great stars like Lindsey Vonn, Julia Mancuso, Ted Ligety and Bode Miller."
"Broadcasting our World Cups from Aspen and Beaver Creek live is a great way to promote the thrill of alpine ski racing and build excitement for the 2014 Olympics in Sochi. NBC did an amazing job with the London Olympics and its coverage continued to prove how passionate Americans are for Olympic sports," added Vonn.
The broadcast initiative is part of a concerted effort by the USSA under new Chief Marketing Officer Mike Jaquet to grow the public awareness of its sports through television and digital distribution.
"Our partner NBC has helped us take some huge steps in developing a more relevant broadcast schedule with not only live broadcasts but more same weekend coverage than ever," said Jaquet. "Across all of our sports, including alpine, freeskiing, freestyle and snowboarding, we have the most impactful broadcast schedule ever which will help us grow viewership and increase the value of our sports for our fans, partners and athletes."
2012-13 USSA NBC/NBC SPORTS TELEVISION
NOTE: NBC Sports Network programming listed below is confirmed with final times to be announced this fall.
Nature Valley Aspen Winternational, Aspen, CO – Nov. 24-25
NBC: Sunday, Nov. 25 – 1:00 p.m. ET (women's GS, next day)
NBC Sports: Sunday, Nov. 25 – 2:00-4:00 p.m. ET (women's SL, LIVE)
Audi Birds of Prey, Beaver Creek, CO – Nov. 30-Dec. 2
NBC: Sunday, Dec. 2 – 1:00 p.m. ET (men's DH, same weekend)
NBC Sports: Sunday, Dec. 2 – 3:00-4:00 p.m. ET (men's GS, LIVE)
NBC Sports: Super G TBD
USANA U.S. Snowboardcross Cup/Audi FIS Skicross World Cup, Telluride, CO, Dec. 13-15
NBC: Saturday, Dec. 22 – 3:00 p.m. ET (SX, SBX, next weekend)
NBC Sports: Team SBX, time TBD
Sprint U.S. Grand Prix, Park City, UT, Dec. 21-22
NBC: Sunday, Dec. 23 – 2:00-3:30 p.m. ET (ski/SB halfpipe, next day)
NBC Sports: Halfpipe skiing, time TBD
NBC Sports: Halfpipe snowboarding, time TBD
Visa U.S. Freeskiing Grand Prix, Copper Mountain, CO, Jan. 11-12
NBC: Saturday, Jan. 12 – 2:00 p.m. ET (halfpipe/slopestyle, next day)
NBC Sports: HP/SS Freeskiing, time TBD
Sprint U.S. Snowboarding Grand Prix, Copper Mountain, CO, Jan. 9-12
NBC: Sunday, Jan. 13 – 3:30 p.m. ET (next day)
NBC Sports: HP/SS Snowboarding, time TBD
USANA U.S. Freestyle Cup, Lake Placid, NY, Jan. 17-19
NBC: Sunday, Jan. 20 – 3:00 p.m. ET (moguls/aerials, next day)
NBC Sports: Moguls, time TBD
NBC Sports: Aerials, time TBD
Visa Freestyle International, Deer Valley Resort, Park City, UT, Jan. 31-Feb. 2
NBC: Saturday, Feb. 9 – 2:00 p.m. ET (moguls, next weekend)
NBC Sports: Aerials, time TBD
Sprint U.S. Grand Prix, Canyons Resort, Park City, UT, Mar. 1-2
NBC: Saturday, Mar. 9 – 12:30 p.m. ET (SX, SBX, next weekend)
NBC Sports: Skicross, time TBD
NBC Sports: SBX, time TBD
Nature Valley U.S. Alpine Championships, Squaw Valley, CA, Mar. 20-24
NBC: Sunday, Mar. 24 – 12:00 p.m. ET (same weekend)
U.S. Freestyle Championships, Heavenly, CA, Mar. 29-31
NBC Sports: TBD