Denver, CO - Resort trade group Colorado Ski Country USA (CSCUSA) today announced a new partnership with apparel brand Flylow Gear. Flylow will be the official outerwear brand of the association as the companies team up to promote skiing at Colorado Ski Country's 21 ski and snowboard resorts.
Founded by Colorado natives Dan Abrams and Greg Steen, Flylow is known for manufacturing freeride apparel for the modern skier. Originally targeted to the backcountry skier, the brand's reputation is for durable construction cut with the freedom of movement that dynamic skiers seek.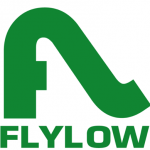 "Colorado Ski Country resorts are known for their commitment to providing premiere skiing experiences, which make our state the top choice of places to ski," CSCUSA's president and CEO, Melanie Mills, explains. "This partnership was founded because Flylow believes that its gear is made to meet the ever-changing demands of skiing and snowboarding, a concept that makes them a top choice in apparel. The company's clothing is designed for skiers who spend their days at the resorts and value the durability, comfort, performance, affordability, and style."
Plugging the new line of locally-made premium gear into promoting the diversity of Colorado Ski Country's resorts will set Flylow's reputation as the leading Colorado clothing manufacturer of freeride apparel and further strengthen Colorado's place as top destination for skiing and riding, both parties to the agreement say.
Other Colorado Ski Country partners include Icelantic Boards, Chipotle Mexican Grill, Credit Union of Colorado, Denver International Airport, Hertz, Sports Authority, and The Denver Post.