Deep Creek Lake, MD – Embroiled in bankruptcy proceedings, the owners of Wisp have found a buyer for Maryland's only ski resort.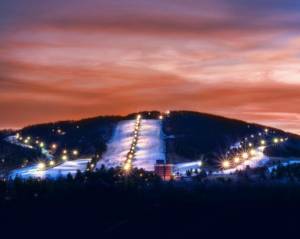 After earlier asking a Greenbelt, Md. bankruptcy court for more time to locate a buyer, D.C. Development LLC has now asked the court to approve the sale of Wisp to Entertainment Properties Trust, of Kansas City, Mo., for $20.5 million. A hearing on the request has been scheduled for Dec. 4.
In addition to movie theater megaplexes and golf courses, Entertainment Properties Trust owns 11 other ski resorts leased to operator Peak Resorts, including Mount Snow in Vermont, Attitash and Crotched Mountain in New Hampshire, Jack Frost/Big Boulder in Pennsylvania, Boston Mills/Brandywine and Mad River Mountain in Ohio, Snow Creek in Missouri and Paoli Peaks in Indiana.
Meanwhile, preparations for the ski season at Wisp continue unabated. A job fair was held over the weekend to fill approximately 350 seasonal positions and the ski resort is still on track to open for the season on Nov. 23.
D.C. Development, which has owned Wisp since 2001, filed for Chapter 11 bankruptcy protection in October 2011 after defaulting on nearly $30 million in loans when sales of its real estate parcels tanked in the economic recession.