Greer, AZ – State, county, federal and tribal officials are investigating an outbreak of a highly contagious norovirus at Sunrise Park Resort in eastern Arizona.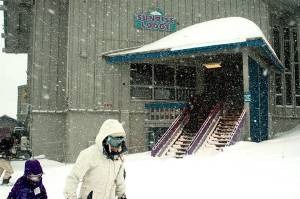 Noroviruses are transmitted by fecally-contaminated food or water, by person-to-person contact, and via aerosolization of the virus and subsequent contamination of surfaces. Noroviruses are the most common cause of viral gastroenteritis in humans, and affect people of all ages.
Several guests visiting the ski resort on the weekend of Feb. 23-24 reported contracting the illness. Health agencies have thus far ruled out food or water as the source of the contamination, but have not yet identified a cause. They believe that an individual or group visiting the resort brought the virus to the facility, which is owned by the White Mountain Apache Tribe.
Tribal officials have followed the recommendations of the Arizona Department of Health Services to sterilize surfaces and take extra precautions against spreading the illness.