Salt Lake City, UT – When Dakine wanted new branded shovels, they had a strict set of pre-requisites: durability, reliability, and made in America. They turned to Salt Lake City's Voilé Manufacturing.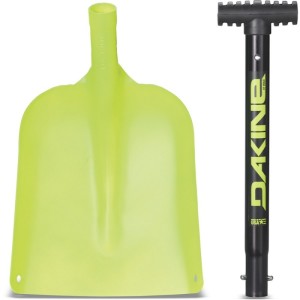 "We could not be more pleased to be working with such a respected brand. Dakine sees the value in our high quality U.S.-based manufacturing of avalanche rescue shovels." says Voilé Sales and Marketing Manager David Grissom.
"I use the SC shovel and probe almost every day. They integrate perfectly into my Dakine backpack. The probe extends in seconds, and the shovel comes in handy for building jumps and is the most important tool for avalanche safety," adds Dakine athlete Eric Pollard.
The Dakine-branded, Voilé-manufactured shovels can be found at Dakine retailers this fall.