North Vancouver (BC), Canada – A 16-year-old Brazilian exchange student was found dead after venturing away from the trails at Grouse Mountain ski resort in North Vancouver on Friday night.
The boy, who has not yet been identified by authorities, became separated from his friends at approximately 7 p.m. on Friday, according to the North Vancouver Detachment of the Royal Canadian Mounted Police (RCMP).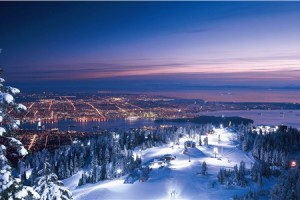 "Unfortunately, he ventured off the main trail and fell approximately 30 feet striking a tree," the RCMP investigation indicates.
Grouse Mountain staff began an immediate and thorough search that was impeded by heavy fog and sleet. The North Shore Search and Rescue were called out around 10:30 p.m., and just after midnight the snowboarder was located off the resort's Heaven's Sake run. After extensive resuscitation efforts, he was pronounced dead at the scene.
The North Vancouver RCMP along with the B.C. Coroners Service are continuing their investigation. Police indicate that no foul play is suspected. The victim was not wearing a helmet – a factor that police considered to be a contributing cause of death.
The victim's family in Brazil and his host family in Canada were both notified. North Vancouver Victim Services are offering support to those grieving the tragedy.
This is a most unfortunate and tragic accident which took the life of a young man, said Cpl. Richard De Jong of the North Vancouver RCMP. Our condolences go out to both family and friends at this time.
"Grouse Mountain expresses our deepest and most sincere condolences to this individual's family and friends for their extremely tragic loss and we are providing full support to all parties involved during this very difficult time," resort officials published on their Facebook page this morning.