Donnelly, ID – Idaho's beleaguered Tamarack Resort has a new lease on life…literally.
Last month, a day after the Idaho State Land Board authorized the transfer of Tamarack's ski mountain lease, the resort's new leaseholder confirmed that Tamarack will return to seven-day-a week operation this winter following a slate of capital improvements.
"Returning this incredible mountain to full operations with skiing and snowboarding every day of the week is exciting for everyone in the Tamarack community," said David Papiez, project manager for New TR Acquisition Co. LLC (NEWTRAC), the resort's new ownership group. "Plus, it will be a great economic boost for Valley County."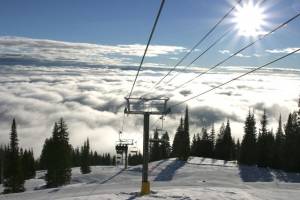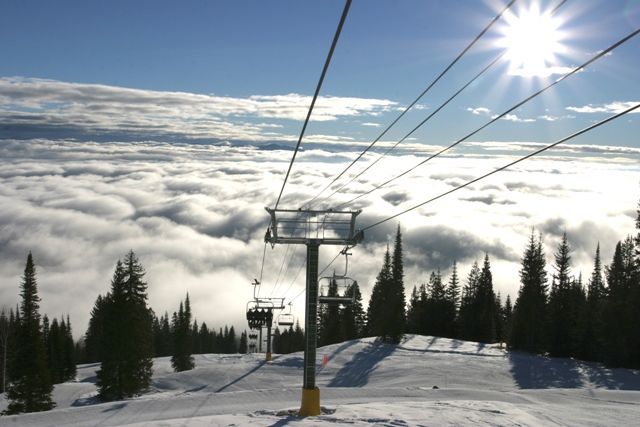 Following Tamarack's bankruptcy, the resort has been operated by the Tamarack Municipal Association on a four days per week schedule during ski seasons, Thursday through Sunday, since 2010. To operate on an expanded, full-week basis, the resort anticipates adding about 40 additional employees, for a total of approximately 150, as it targets its traditional mid-December opening.
In addition, Tamarack announced that the new ownership group has hired Replay Resorts of Vancouver, B.C., Canada, to oversee resort operations. A total of $2.6 million has been invested for the coming season including refinements to the snowmaking system, an upgrade of the ski rental fleet, new snowcats and snowmobiles, terrain park improvements and expansion, and ski slope brush and undergrowth clearing enabled by a grant from the National Ski Area Association.
"There's a great story here of how our community's pioneering spirit succeeded in operating the resort at a professional level during very challenging circumstances," said Papiez. "It's a new day at Tamarack,
and we're looking forward to expanding operations to every day and elevating the resort experience for our homeowners and guests."
Ownership is also investing in completing and readying new cottages and townhomes for sale as part of its real estate offerings, which will now start at $329,900.
"We think Tamarack is priced very attractively for those who want a fun and affordable four-season resort experience," said Mariana Ishida of Replay Resorts. "Tamarack's beauty is that it really works for the active Idaho lifestyle, as well for those who simply want to unwind in a beautiful and relaxing setting."
Members of Replay's senior executive team were founders and key leaders of ski resort operator Intrawest. To ensure operational continuity, NEWTRAC has retained the Tamarack Municipal Association and its senior management team to run the ski mountain during the upcoming season. This includes: Tim Flaherty, executive director; Mike Lancaster, mountain manager; and Wolfe Ashcraft, marketing and rental/retail manager.