Big Sky, MT – Montana's Big Sky Resort closed their Mountain Village facilities and activities for the summer season on September 27, and the Big Sky Resort Golf Course this past Sunday. Resort officials report another record breaking season with an estimated 10 percent increase in revenue over last year's summer season.
This is the resort's third consecutive summer record. The increase in revenue is attributed to the variety of family oriented activities offered by Big Sky Resort, their various lodging options, special events hosted by Big Sky Resort, and Yellowstone National Park's record breaking visitation this summer. Big Sky Resort's Yellowstone Conference Center had a record year in hosting multiple conferences and meetings throughout their 55,000 square feet of meeting space.
"A lot of factors went into the success of our summer season; increased awareness of our Basecamp activities, Brewfest, Vine and Dine, the Rut, and record visitation to Yellowstone National Park," said Lyndsey Owens, Marketing Director of Big Sky Resort. "The whole community did well with many visitors drawn to the new trails and community events."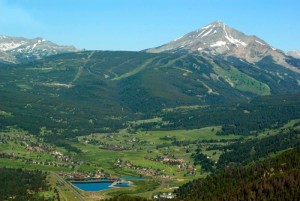 Summer activities at Big Sky Resort's Basecamp to Yellowstone have increased over the last three years with the addition of the Adventure Zipline; expanded mountain bike trails and programs; and purchasing a second specially made Lone Peak Expedition vehicle for their "Lone Peak Expedition: Tram to the Top" tour.
Mountain biking had strong growth this summer with the addition of new trails and chair lift bike trays installed last summer.
Other big contributors to the success of Big Sky Resort's summer season were the events of Brewfest in July, Vine and Dine and Kids Adventure Games in August, The Rut mountain running races in September, and the numerous Big Sky Resort Golf Course tournaments.
Big Sky will open for the 2015-16 ski and snowboard season on Thanksgiving Day.