Vail, CO – U.S. ski racer Lindsey Vonn has suffered another injury, and it's a dog-gone shame.
Vonn, 31, tried to break up a fight between her dogs, Leo and Bear, over a frisbee on Saturday when one of them bit her in the hand.  U.S. Ski Team doctor Randy Viola stitched up her thumb on Saturday.
Despite the new injury, Vonn indicated that she would still be out skiing today to train for the upcoming World Cup races in Aspen, Colo., scheduled for the end of this month.
Vonn has sustained a litany of injuries throughout her ski racing career. She is currently returning from an ankle fractured while training in New Zealand this summer. She sprained her ACL in 2007, severely bruised an arm in 2009, severely bruised her shin prior to the 2010 Winter Olympics (where she broke a finger in the giant slalom), and sustained a concussion in 2011. Her most devastating injury came at the 2013 World Championships in Shladming, Austria, where she crashed in super G and tore the ACL and MCL in her right knee and fractured her tibial plateau. In her attempt at a comeback, she re-injured her right knee in November and again in December of that year, forcing a second knee surgery in January 14 that prevented her from participating in the 2014 Olympic Winter Games in Sochi.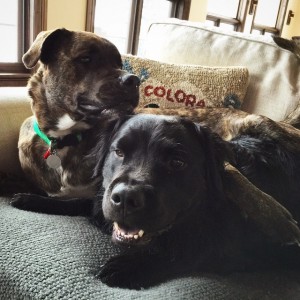 This is not Vonn's first thumb injury, either. Ski racing fans may recall that Vonn raced at the 2009 Alpine World Championships with her hand in a splint after slicing open her thumb and cutting a tendon while opening a celebratory champagne bottle.