Vail, CO – The U.S. Ski Team's Julia Mancuso will undergo hip surgery today, a procedure that will sideline the Olympic champion for the entire World Cup ski season.
Mancuso has been working hard in the gym this fall to overcome nagging hip complaints that have dogged the California native for some time. They abbreviated her 2014-15 World Cup season and prompted her to skip the World Cup finals in Méribel, France, last March.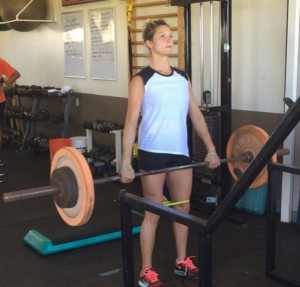 "Julia has taken a very smart approach to her hip injury. We used this year's prep season to exhaust all conservative treatment," confirms U.S. Ski Team Medical Director Kyle Wilkens.  "Unfortunately, those efforts were not successful and she has elected to go forth with surgery."
The surgery is being performed at the Steadman Clinic in Vail. While the recovery timeline is uncertain, at this point Mancuso hopes to be back on snow in late March to start rebuilding in the lead-up to the 2018 Winter Olympics in Korea.
"If I were to try to push through, get more treatments and try to ski this season, I would just be setting myself back towards the real goal, which is PyeongChang 2018," Mancuso says. "My goal is to be strong enough to freeski at the end of March, but conservatively, it depends on the outcome of the surgery."
Should Mancuso compete in PyeongChang, it would be her fifth Winter Olympics, more than any other female athlete.