Vienna, Austria – Austrian cross-country skier Harald Wurm was suspended last week as an investigation into doping allegations continues on the eve of the World Cup season.
In addition, the Austrian head coach Gerald Heigl has temporarily stepped down until Wurm's case is completed, although Heigl has denied any involvement.
"The Austrians have a zero tolerance for doping," ski federation officials said in a prepared statement. "Harald Wurm was therefore suspended from the national team, as well as any training and competition, pending a final decision by the NADA (Austrian national anti-doping agency) and the prosecutor's office."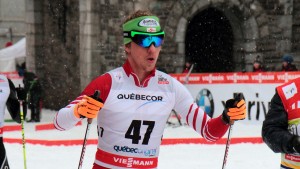 In August, police opened an investigation into alleged doping violations by Wurm and searched the residence of the two-time Olympian. Wurm, 31, has said he felt prejudged by the federation's move.
"My name has been damaged," Wurm told the Austria Press Agency. "I can't understand it all. I've not had one single positive test."
The NADA was reviewing the police investigation and has yet to reach its own decision.
Last year, Austrian cross-country Johannes Duerr was banned for life by the Austrian ski federation after being ejected from the 2014 Olympic Winter Games in Sochi for using EPO.