Spokane, WA – After years of environmental reviews, court battles and appeals, Spokane County issued a grading permit to the Mt. Spokane ski area on Friday to begin its 80-acre terrain expansion. And just as quickly, native Americans and environmentalists who lost their legal battle against the expansion filed an injunction with the Washington state Court of Appeals in Tacoma on Friday afternoon to halt the work.
Ski area officials had hoped to start the work immediately, with the goal of having new ski runs and a new chairlift ready to go by next winter.
"Work will begin immediately, with a goal of being open for next season," ski area officials said on Friday in a news release issued prior to the filing of the injunction.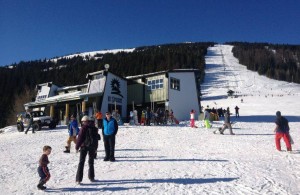 Now, however, the ski area is legally blocked from felling any trees. The injunction is in place until Wednesday, and opponents will have to file a brief to support the injunction before the ski area will file its response.
After losing their battle in court, the Spokane Tribe and environmental groups unsuccessfully appealed to Washington State Governor Jay Inslee to intervene and stop the ski area expansion. They argue that the expansion would fragment valuable alpine habitat, in conflict with the findings of the environmental review process that preceded the expansion's approval.