Park City, UT – Park City Mountain is seeking "brave, ambitious and passionate" candidates to attend its Winter Jobs hiring event between 2 and 5 p.m. on Nov. 5. Employment offers will be extended and no RSVP is required.
Park City Mountain is interviewing for seasonal resort jobs such as mountain and lift operations, food and beverage, ski school, hospitality, lodging, transportation and retail/rental operations. Both full-time and part-time positions for the upcoming 2016-17 season are available at Park City Mountain. Jobs are available for all ages, from teens to retirees, and for all schedules. Many employees work for a season and stay for a career. Employees often start at one resort and then transfer to another for the summer, and return for winter at most Vail Resorts properties or resorts.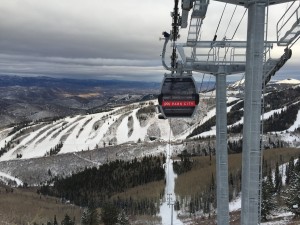 Candidates who are hired will receive a complimentary ski pass for the 2016-2017 season or will be reimbursed if they have already purchased a pass, as well as a competitive set of pay, benefits and unique perks like discounts on lodging, dining, gear and ski lessons for employees and their families. Additionally, employees at every level within the company are given access to formal tools for leadership development. Opportunities for lateral and upward mobility exist in numerous positions across Vail Resorts properties and at the corporate headquarters in Broomfield, Colo.
The Nov. 5 event will be held in the Summit Ballroom of the DoubleTree by Hilton Hotel Park City, located at 1800 Park Ave. in Park City. Interested candidates who cannot make the event are encouraged to apply online at
www.vailresortscareers.com
.