Santa Barbara, CA – The travel website CheapHotels.org has issued the results of its annual survey of the most expensive travel destinations in the U.S., and four western ski destinations have made the top 10 this year.
Averaging $243 nightly for its least expensive double room, Vail, Colo., sits on top of the rankings this time around, edging out Florida's Key West to top all U.S. travel destinations, ski or non-ski. Aspen, another Colorado ski resort, completes the Top 3 podium at an average overnight rate of $227.
Also appearing in the top 10 are Breckenridge, Colo. (#5) and Park City, Utah (#9).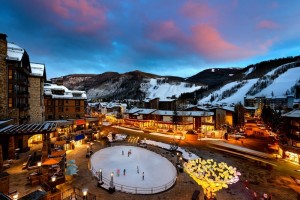 Peak rates typically appear during the long President's Day weekend (February 17–20) when for some destinations including Vail, Lahaina (HI) and Sanibel Island (FL), no rooms can be found for less than $300 per night.
Here's the full Top 10 during the period December 1, 2016 – February 28, 2017, according to CheapHotels.org:
1. Vail (CO) $243
2. Key West (FL) $234
3. Aspen (CO) $227
4. Sanibel Island (FL) $225
5. Breckenridge (CO) $221
6. Lahaina (HI) $216
7. Santa Monica (CO) $197
8. Downtown Miami (FL) $194
9. Park City (UT) $184
10. Palo Alto (CA) $175