Denver, CO – The trade group Colorado Ski Country USA (CSCUSA) now has a new resort member.
CSCUSA officials announced yesterday that Hesperus Ski Area will join the association effective immediately to become the group's 22nd resort member. Hesperus, which was recently purchased by James Coleman, is located near Durango, Colo.  in the southwestern part of the state. The 54-year-old ski area will join Colorado Ski Country USA's Passport program, which offers 5th graders three days of free skiing and riding its member resorts and 6th graders four days for $105. Hesperus will also join the Gems Card program, which can be purchased for $25 and provides two-for-one lift tickets or 30 percent off adult lift tickets at the now-nine Gems Resorts.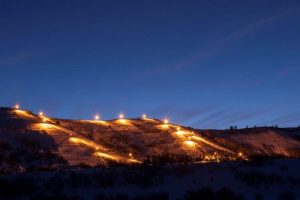 "Having Hesperus join our trade association of Colorado ski areas is great for skiing across the state," said Colorado Ski Country USA President and CEO Melanie Mills. "This will offer skiers and riders who are participating in our existing programs a new option and create exciting opportunities going forward, especially for those who like night skiing."
Coleman, a Durango businessman and managing partner of an investment group that also owns four other ski resorts in the region including Purgatory in Durango, purchased Hesperus from Jim Pitcher, who operated the ski area for the previous 28 years.
"One of our top priorities is to make skiing more accessible and affordable to families," said Coleman. "Bringing Hesperus into our family of resorts is a win for everyone, including the community, its employees, the Four Corners Region and Colorado. We want to maintain the unassuming small ski area ambiance while enhancing the overall skier experience in the future."
Hesperus ski area is scheduled to open in mid-December, and offers 26 trails on 160 acres, the largest night skiing operation in the Southwest. It's open 4-9 p.m. Monday through Friday, 9 a.m.-9 p.m. Saturdays and 9 a.m.-4 p.m. Sundays, Hesperus popular for after-work skiing, and with those learning to ski or ride and families looking for affordable skiing.