Grand Mesa, CO – For 50 years, Powderhorn Mountain Resort has been serving up skiing on the beautiful Grand Mesa, located just 45 minutes from Grand Junction on Colorado's Western Slope. From the early days with just a single rope tow, to present day featuring the new Flat Top Flyer high-speed detachable quad chairlift, Powderhorn continuously provides some of the best tree skiing in Colorado.
"Powderhorn is a hidden gem," explained Mistalynn Meyeraan, spokesperson for the Grand Junction Visitor & Convention Bureau. "Those who've visited know that they feature great snow, friendly staff and minimal lift lines. Add to that our incredibly reasonable lift ticket prices and the fact that we're only 45 minutes from the amenities of Grand Junction, Colorado, and you'll understand why we're a destination that should be visited to be fully appreciated."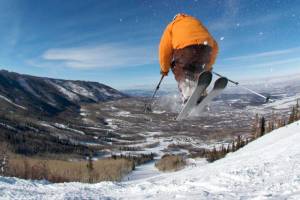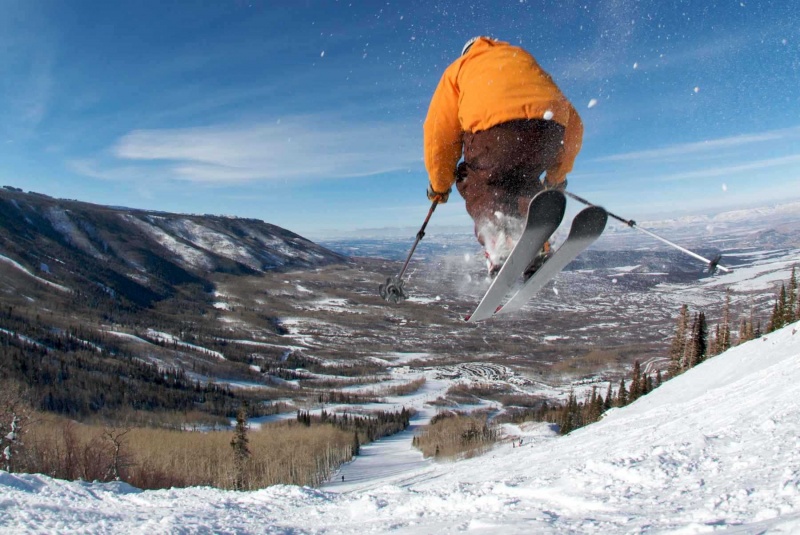 A new program is being offered in 2017 to help both Powderhorn loyalists and newcomers alike learn more about the mountain from the perspective of their professional Ski Patrol.
No one knows the ins and outs of a ski resort better than its Ski Patrol—after all, it's their job. But few really get to see what it's like to serve on the mountain. For an unparalleled insider's experience, book Powderhorn's new Ski Patrol Ski Along. You'll ski with a professional Ski Patroller and learn some of the tools of the trade, including skier safety, and transporting and caring for guests on the mountain.
"We've developed the 'Ski Patrol Ski Along' program to serve as a local guide to educate guests of all ages about the roles of ski patrol and their importance to the resort," said Ryan Robinson, Marketing and Sales Manager at Powderhorn. "Plus, this program allows our professional patrollers to become a mentor to others, while imparting knowledge for those looking to possibly work in the ski industry," said Robinson.
There are two Ski Patrol Ski Along experiences: the two-hour package costs $75 per person; the four-hour package is $95 per person. For more information or to book, call (970) 268-5158.
Powderhorn Mountain Resort has also partnered with the Grand Junction Visitor & Convention Bureau to offer a new ski and stay package in 2017, allowing guests to customize their stay. Visitors may choose between 15 hotels and one to five day days of skiing.