Warren, VT – Sugarbush's Women's Discovery Camps will return Monday, March 6 to Wednesday, March 8.
"Our theme this year is 'Movements and Sensations'," said Terry Barbour, Ski & Ride School Director at the northern Vermont resort. "Skiing is a dance with gravity, the mountain, and the snow. To dance well, we need to move. This year, we'll explore what those movements are and what they feel like. Of course, we'll have to be careful – some of those sensations may get people addicted to the sport!"
Sugarbush's camp has been offered for a number of years, and takes advantage of the resort's veteran coaches such as top–ranked instructor MA Raymond and celebrated coach Paté Weston.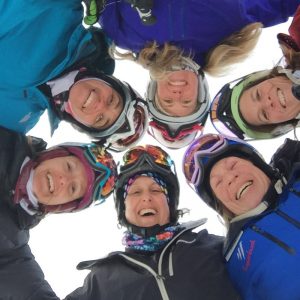 The resort has also offered incentives to assist working women and mothers to attend the camps. Each participant in Women's Discovery may receive either a half-price full-day kids program in The Schoolhouse children's center, or a half-price companion adult lift ticket for each day of the camp.
Along with on-hill instruction, the camp includes video analysis, group meals, après-ski socials, and optional ski demos.
The camp costs $525 exclusive of day tickets, which are available at a discount for campers. Discounted lodging packages for the camps are also available. For more information and to register, visit www.sugarbush.com.